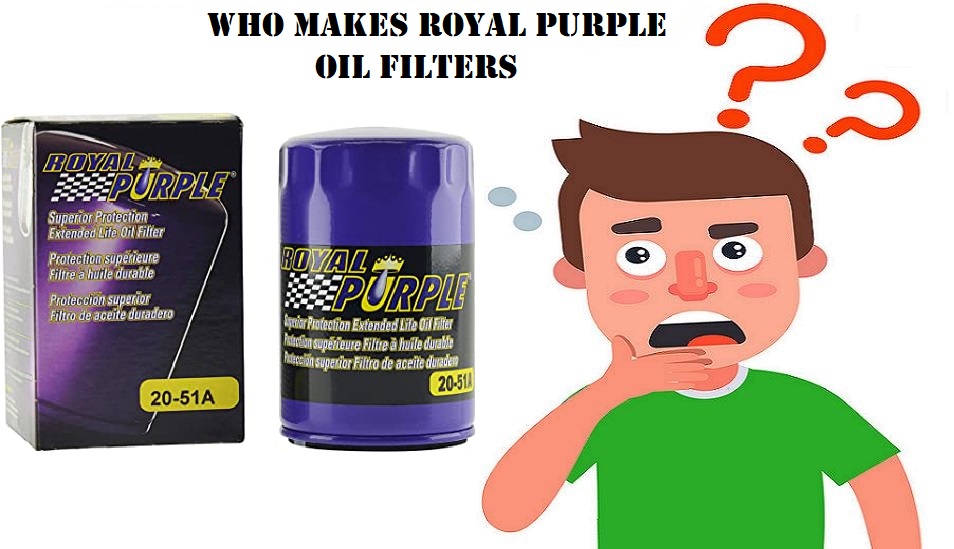 It is very common to get curious about something before making a purchasing decision. This is the reason I was curious to know who makes Royal Purple oil filters. I love experimenting with new options and seeing how those work. So, I was interested in using oil filters from the brand Royal Purple.
While looking for the information about the manufacturer of the brand, I found scattered information. I thought gathering those and saving them somewhere would be helpful for people who want to know about them. Then I decided to do this and share my thoughts about the filters.
I guess you're interested in these oil filters too. If so, keep reading because I'm going to talk a lot about this. Also, I'll be sharing my experience too. So, stick to me.
Let's start by knowing who is making and marketing these filters.
Who Makes Royal Purple Oil Filters?
Royal Purple started its journey in 1986. John Williams was the one who started this brand. In the primary stage, he used to produce oil only. The name Royal Purple was influenced by a customer who said that he hadn't seen any purple oil ever. So, John decided to use the name.
Oil filters are added later in the product line. For the brand, Champion Laboratories manufactured the filters. Champ Lab has two manufacturing facilities- one is in South Carolina and another is in Illinois.
Recently, in July 2012, the brand was sold to Calumet Lubricants. So, now Calumet owns the brand. I'm not sure whether Champ Lab has continued manufacturing for Calumet or not. Considering the information I've gathered, I think it is still manufacturing the oil filters offered by Royal Purple.
I don't know who is making them, but they are doing great.
Importance of having a Quality Oil Filter
A quality oil filter keeps your engine safe from damage. Want to know how?
Poor-quality engine oils come with tiny components that you can't see. Also, the flow of oil travels a moderate way to reach the engine. In this way, it gathers tiny metal chip-offs from several parts of the system.
These tiny contaminants and metal parts are harmful to the engine. They break off metal from parts around the way they travel. Thus the amount of contaminants increases in the oil. This results in erosion of the engine.
An oil filter is used to slow the process or stop it. No filter can completely stop the erosion process as it is almost impossible to capture the tiniest particles.
However, filters capture the contaminants and metal particles, typically larger than 10 microns, and hold those inside. As a result, the risk of corrosion decreases a lot. Also, as the amount of particles is low, the number of new break-offs is also low.
How long the engine would stay safe depends on the efficiency of the filter. You have to change the filter regularly, maybe after every 10,000 miles, as particles clog it.
Features of Royal Purple Oil Filters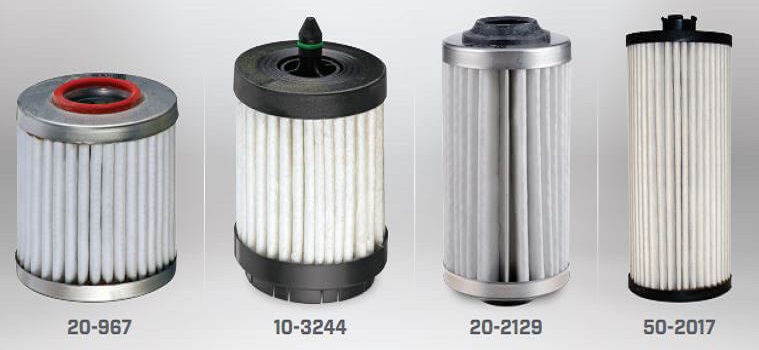 Materials Used
Royal Purple filters are made with quality materials. Synthetic media is used to build the filter part. Other parts are made of strong and quality metals like steel, and other heavy-duty metals. For the anti-drain-back valve, premium silicone is used.
The thick shell is also made of high-quality material to make sure that it can hold everything together. For leak-free sealing, an extra heavy-duty rubber gasket is used.
Build Quality
The superior build quality of Royal Purple filters has made them a good choice. Everything in the filter is placed well and carefully so that it can do its job without any issue. Starting from the metal core to the outer shell, everything is placed properly.
Filter Media
The synthetic filter media owes a bow because of its efficiency. It is able to capture around 99% of the pollutants over 25 microns. In the case of particles of around 10-24 microns, it is 80% efficient.
This has become possible because of the state-of-the-art filter media and filter construction. This allows the filter to capture the particles efficiently without restricting the flow of oil.
Durability
I found it very durable. Compared to the similar other filters, it served me for around 15-20% longer.
I think this durability has been possible because of the build quality and premium materials. The materials have made it to its duty properly while the build quality holds everything together for a long time.
You'll love how long it can serve you.
Good Price
You won't find Royal Purple filters highly-priced. The typical cost of a Royal Purple is almost similar to the moderate filters but it performs better. So, I think, it comes with a considerable price tag to offer the bestvalue for money.
Availability
Royal Purple sells its filters through multiple channels. So, you'll find it available almost everywhere. You won't have to search for it for a long time.
You can easily purchase it through the official website of Royal Purple. You'll find it on Amazon and several other marketplaces too. Look around and you'll get it in mechanic shops around you.
User Satisfaction
Royal Purple can satisfy the users through its performance. You won't find any issue in the oil flow where it can catch almost all the particles that can harm your engine.
For the money you spend, you'll get long protection from such particles. Thus, it can satisfy you with its performance.
Overall, Royal Purple is a good pick if you need an oil filter for your vehicle. From build quality to performance, you won't find many flaws.
Royal Purple Oil Filter vs K&N – Which one to Choose?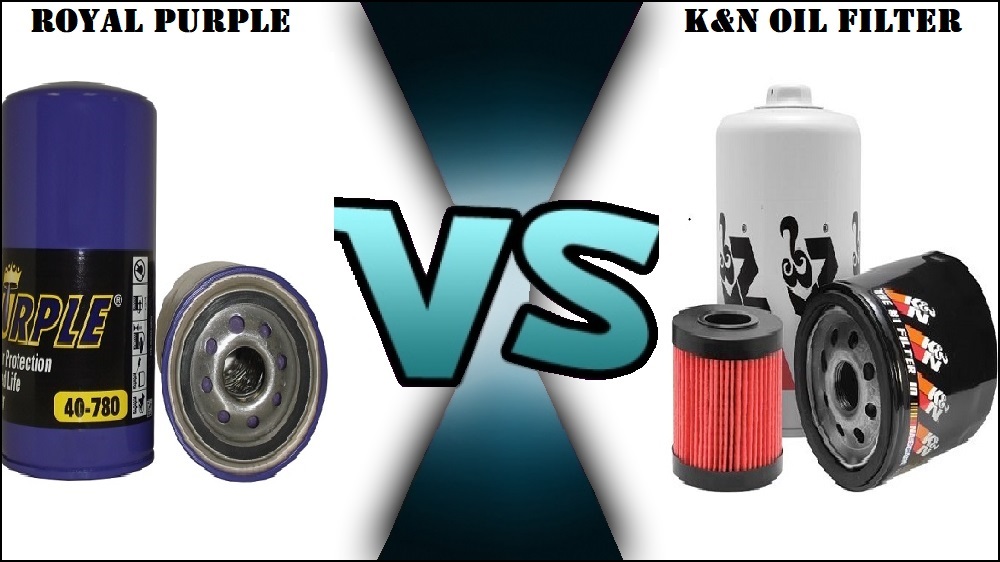 K&N is another renowned oil filter that you've already heard of, I guess. I love the filters from this brand too because of how they perform. Let's compare K&N with Royal Purple.
Filter Material
While Royal Purple is made of synthetic filter media, K&N uses resin-impregnated cellulose as the filter material. Both are great in filtering the oil and reducing the number of particles from it for keeping the engine in good condition.
Let's see the performance of the filters now to conclude this point.
Performance
Royal Purple claims that its filter can catch 99% of the particles that are 25 microns or larger. Also, it is around 80% efficient in catching particles of around 10 microns or more.
Compared to this, K&N offers a bit weaker performance. In the case of particles sized 25 microns or more, K&N filter is around 95% effective. It can catch around 75% of the particles when they are around 10 microns or more.
So, Royal Purple is the clear winner here.
Durability
Both are made for durable support to the user.
Royal Purple is durable because of the design of the components and quality materials. On the other hand, the superior oil filter and heavy-duty canister ensure the durable performance of the K&N filters.
However, both have their eyes on making the filters durable.
Price
Considering the vehicle model and make, the price of oil filters varies. However, you'll find filters from both brands in a similar price range.
While looking at filters made for random vehicle models, I've found a few royal Purple at around 10-11 bucks. Others cost around 14-15 bucks which is the exact price range for K&N oil filters.
So, I think, there is no winner from the price point.
Brand Value
K&N started earlier compared to the other one. Also, it already offers a lot of quality aftermarket upgrades for different vehicles. As a result, people have strong trust in this brand.
However, you can't ignore Royal Purple just because it started later. It is focused on fewer products, which may mean that it is focusing on performance. That is what you need.
I think both come with a strong reputation that says that people love them.
There are many other aspects from which you can compare royal Purple vs K&N air filter. I assume that you won't find any huge difference between these two. You'll see some differences which may affect the outputs a bit, but that is so minor that you can leave those.
Related Post: Who Makes Kirkland Motor Oil
Top Rated Oil Filter Review from Royal Purple
Royal Purple Extended Life Premium Oil Filter 20-500
The extended life premium oil filter from Royal Purple is made for serving you for a long time. That's why it comes with the name 'extended life'. I've used this way longer than the one I had before. So, the name is not wrong.
I've already talked about the material and filter before. Quality material with smooth design allows it to capture a lot of contaminants. However, this doesn't limit the flow of oil. Your engine will get enough oil to perform its best and ensure the expected outcome. It continues the flow of oil with the help of a bypass valve at the time of excessive restriction of flow.
It restricts oil drain-back with the help of a silicone-made anti-drain-back valve. This silicone valve is way more temperature resistant than conventional ones. So, leaking is not something it offers.
It is very efficient in filtering contaminants, according to Royal Purple. My experience with it supports the claim somehow. Thus it saves your engine from costly damages.
The oil filter is strongly-built, efficient, and long-lasting. Having such a quality oil filter at a price tag it comes with is an opportunity you don't want to miss. It offers the benefits you need. So, go for it.
Pros
Each part is made of quality material
Comes with additional helpful features
Superior buildquality
Reasonable price
Cons
Could have scope for better handling

Royal Purple Oil Filter Video Review
---
FAQs About Royal Purple Oil Filter
How long does the Royal Purple oil filter last?
You can't find an exact answer to this question. The life of an oil filter depends on several things including the quality of oil you're using.
The typical life expectancy of a Royal Purple oil filter is around 7,500 miles. In the case of extended life filters, you can expect a few couples of hundred miles. Some customers have shared that they have used one from this brand for more than 10,000 miles.
Take care of the filter and use good oil, probably the one recommended by the manufacturer, to enjoy longer service from your oil filter.
Does using Royal Purple oil with a Royal Purple filter help to increase service life?
Well, the question is a bit tricky. However, the answer is going to be tricky too.
There is no such proven statement that says this; at least I haven't found any proof supporting it. Royal Purple suggests using its oil with its filter and vice-versa. I don't think this guarantees a longer life.
Using any good quality oil keeps the filter safer. So, you can expect a long service life by maintaining the filter and quality oil. However, you can go for Royal Purple oil as well because it is a good one.
Does Royal Purple make filters for limited vehicle models?
The market is loaded with a lot of vehicle models and makes. It is almost impossible for a brand to cover all the models and makes as a lot of things are involved in designing and manufacturing oil filters for a specific vehicle model.
That's why you might not find Royal Purple for several vehicle models. That doesn't mean that it makes filters only for a few vehicle models. It covers the necessity of oil filters for several models and makes of different brands.
Related Post: Who Makes DeWalt Air Compressors?
---
Final Words
Besides discussing who makes Royal Purple filters, I've also discussed a lot more about this filter in this article. I hope this write-up is going to support you to know these filters better.
My experience with Royal Purple was not bad at all. I love the features, how it performed, and the experience of having a Royal Purple filter in the vehicle.
If you're interested in this brand, I suggest you must give it a try. Just pick the right one for your vehicle and install it properly. The filter itself would handle the rest.