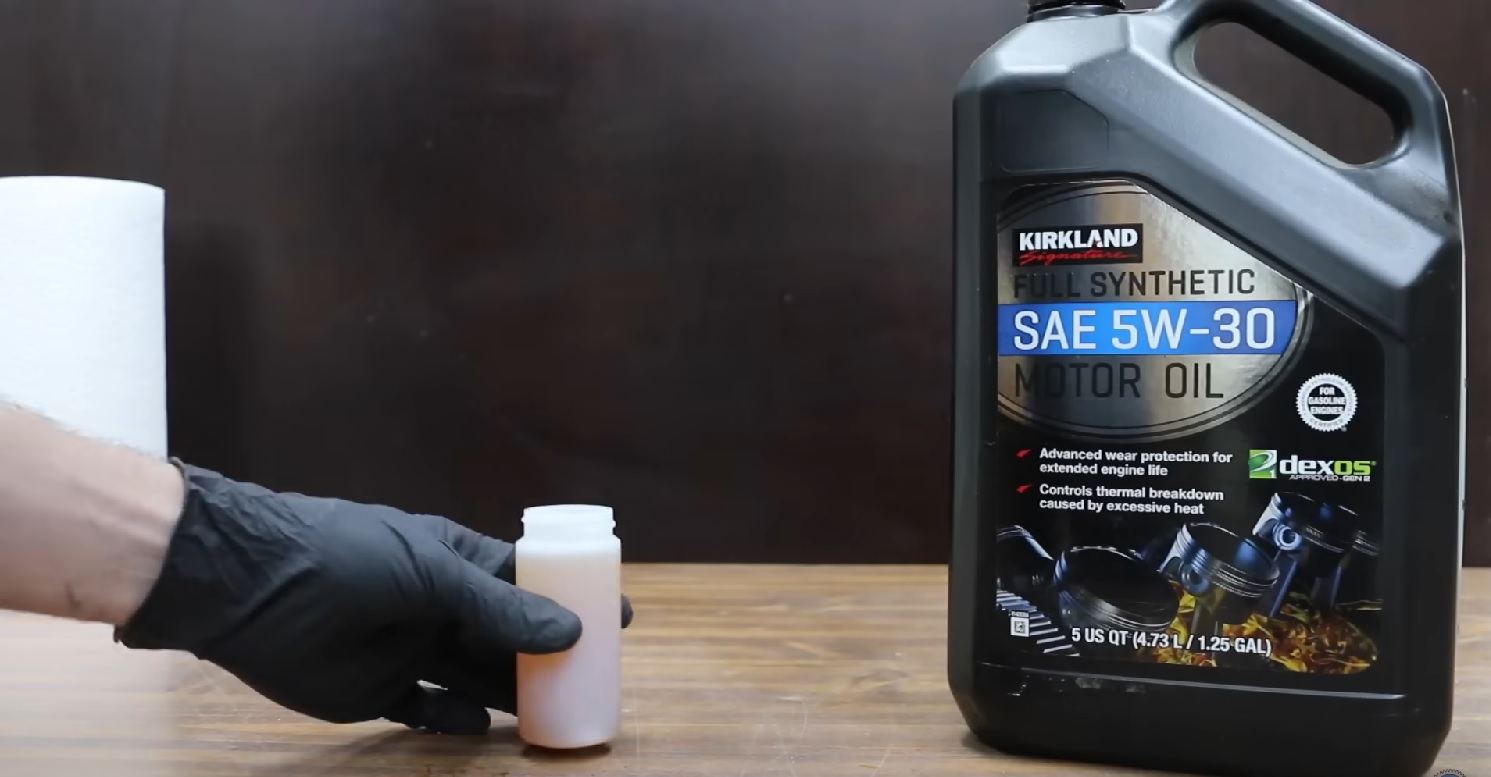 There's no doubt Kirkland Motor Oil has successfully left its significant footprint in the automotive lubes industry. Many automotive enthusiasts and everyday vehicle owners are shifting to Kirkland Motor Oil from the one they used to use previously.
That means this engine oil indeed has something special in it. Because of its popularity, the curious question comes to everyone's mind, who makes Kirkland Motor Oil?
Well, to get to know the answer in detail and many more regarding Kirkland Motor Oil, stick around to the end.
Who Makes Kirkland Motor Oil?
Warren Distributions makes Kirkland Motor Oil which is marketed or distributed by Costco. If you're someone who takes a massive interest in auto lubes, you must have heard the name before.
The family-owned business Warren Distributions was founded in 1922 by James Schlott. They have been running their business successfully since then till now. This company has a specialty in producing Car Motor Oil, Heavy Duty Engine Oil, Industrial Oil, and Greases.
Warren Distributions is the same company that produces Amazon Basics Synthetic Oils and Walmart Super Tech Oils. So, you get the optimum quality that used to be in these other oils in their new Kirkland Motor Oils.
Related Post: Ford F150 Oil Capacity & Oil Type – Expert Overview
Where is Kirkland Motor Oil made?
The headquarters of Warren Distributions are in Omaha, Nebraska, in the United States of America. The company has more than 2 million square feet of manufacturing and distribution facilities. They manufacture their oils there.
Other than this, they have 2,40,000 square feet of manufacturing space in Council Bluffs, IA, 6,000 square feet of manufacturing space in Lake Guntersville, Alabama, and 3,40,000 square feet of manufacturing space in Houston, Texas.
They utilize their manufacturing spaces all over the US and ship their products to different countries. They have their original products sold by their name and some products are sold with white labeling with other renowned companies.
Types of Kirkland Motor Oil
There are three types of Kirkland Motor Oil you'll find in the market. They are- SAE 5W-30, 5W-30, and 0W-20. Among all, the 0W-20 is determined as the best.
The oil is followed by 5W-30. You must have heard the name of the outstanding motor oil, Mobil 1. 5W-30 from Kirkland Motor Oil has an equivalent consistency of Mobil 1.
The brand Kirkland especially engineered its new oils for cold weather usage.
Is Kirkland Motor Oil Any Good?
Well, good in a sense means efficiency in the motor oil industry. So, when you ask, is Kirkland Motor Oil any good means if the oil is efficient enough?
To answer that straight, Kirkland Motor Oil is a fabulous engine oil for wear protection, cleaner internal engine components, and maximizing fuel economy. Not only do the manufacturers say this, but also the real users claim the same.
What Kind Of Oil Is Kirkland Motor Oil?
Kirkland Motor Oil is full synthetic motor oil. Synthetic oil means more efficiency in lubricating the motor and preventing it from any damage.
Besides, the emission is minimal in this kind of oil. So, it becomes more eco-friendly and increases fuel economy.
Are Kirkland Dexos And API Approved?
Kirkland motor oils are Dexos and API-approved. But what does it mean?
Dexos 1 is a standard that GM holds for oils used in our vehicles. And Dexos 1 Gen 2 is there for newer engines with a lot of low-speed pre-ignition.
In today's time, OEMs are scaling down the size of the engine and still trying to pull more power with that engine by throwing a turbocharger in. The turbocharger, in addition, causes the low-speed pre-ignition. So, you need a specific oil that can deal with all of the processes.
The Dexos 1 Gen 2 specification of Kirkland Motor Oil precisely serves the purpose. And coming to API certification means the oil is engineered to maintain all the American Petroleum Institute requirements.
Benefits And Drawbacks Of Kirkland Motor Oil
You can talk a lot about the benefits of Kirkland Motor Oil, but there's very little to talk about the drawbacks of this fantastic engine oil.
As benefits, we can see, that Kirkland Motor Oil is way cheaper yet premium oils than others currently available in the market.
What Are The Best Kirkland Motor Oils?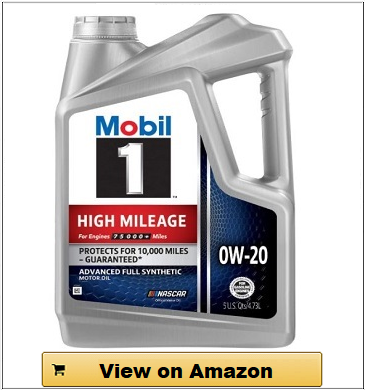 In actuality, all of the Kirkland Motor Oils are good enough. You can try all of them according to your needs. And in the case of the top Kirkland Motor Oil, you can try Mobil 1 0W-20. This motor oil is specially designed to keep cold weather in priority.
In winter or cold throughout the year, engines get stuck or jammed and lose the efficiency to work correctly. And it's seen that the motor oil sits in the engine and gets thicker day by day.
So, when you start the engine, there is not enough lubrication that can prevent your motor from wearing. Ultimately you end up damaging the engine.
Thinking about the problem deeply, Kirkland Motor Oil is engineered with less viscosity. Less viscosity means thinner oil which doesn't get concentrated easily. That's why Kirkland 0W-20 is the best recommendation.
Related Post: Who Makes Motorcraft Oil Filters?
Pros
Best suit for cold driving or winter season
Low-viscosity high-quality oil
Cheaper in comparison with other brand quality oils
Cons
It may not be suitable for hotter weather
---
Is Costco's Kirkland Motor Oil Safe for Your Car?
---
FAQs About Kirkland Motor Oil
How much does Kirkland Motor Oil cost?
Surprisingly, Kirkland Motor Oils come very cheaply despite being an outstanding and efficient Motor Oil. You can get them in bulk at a very minimal cost.
Is Kirkland oil safe to use?
Kirkland Motor Oil is Dexos 1 Gen 2 and API approved. The oil is 100% safe to use in your vehicle.
Is Kirkland Synthetic oil as good as Mobil 1?
Instead, you can say Kirkland Synthetic Oil is a level competitor of Mobil 1. Because both oils are manufactured by the same renowned company, Warren Distributions. There is undoubtedly some difference in the blend, yet the quality of both oils is high and similar.
Can I use Kirkland Motor Oil for my Mercedes cars?
Mercedes cars generally suggest using Mobil 1 oil. And we already know Kirkland is giving tough competition to Mobil 1 as they're almost the same quality oils. So, considering that you can use Kirkland Motor Oil for your Mercedes car.
Related Post: How To Clean JLT Oil Separator?
---
Who Makes Kirkland 15w40 Oil? (Video Overview)
---
Conclusion
We believe you got all your questions answered regarding who makes Kirkland Motor Oil. Hope that you got all the clear ideas regarding Kirkland Motor Oils.
Lastly, we can say this oil is worth trying at least once. And nobody knows it could be your endless choice for the rest of the time.