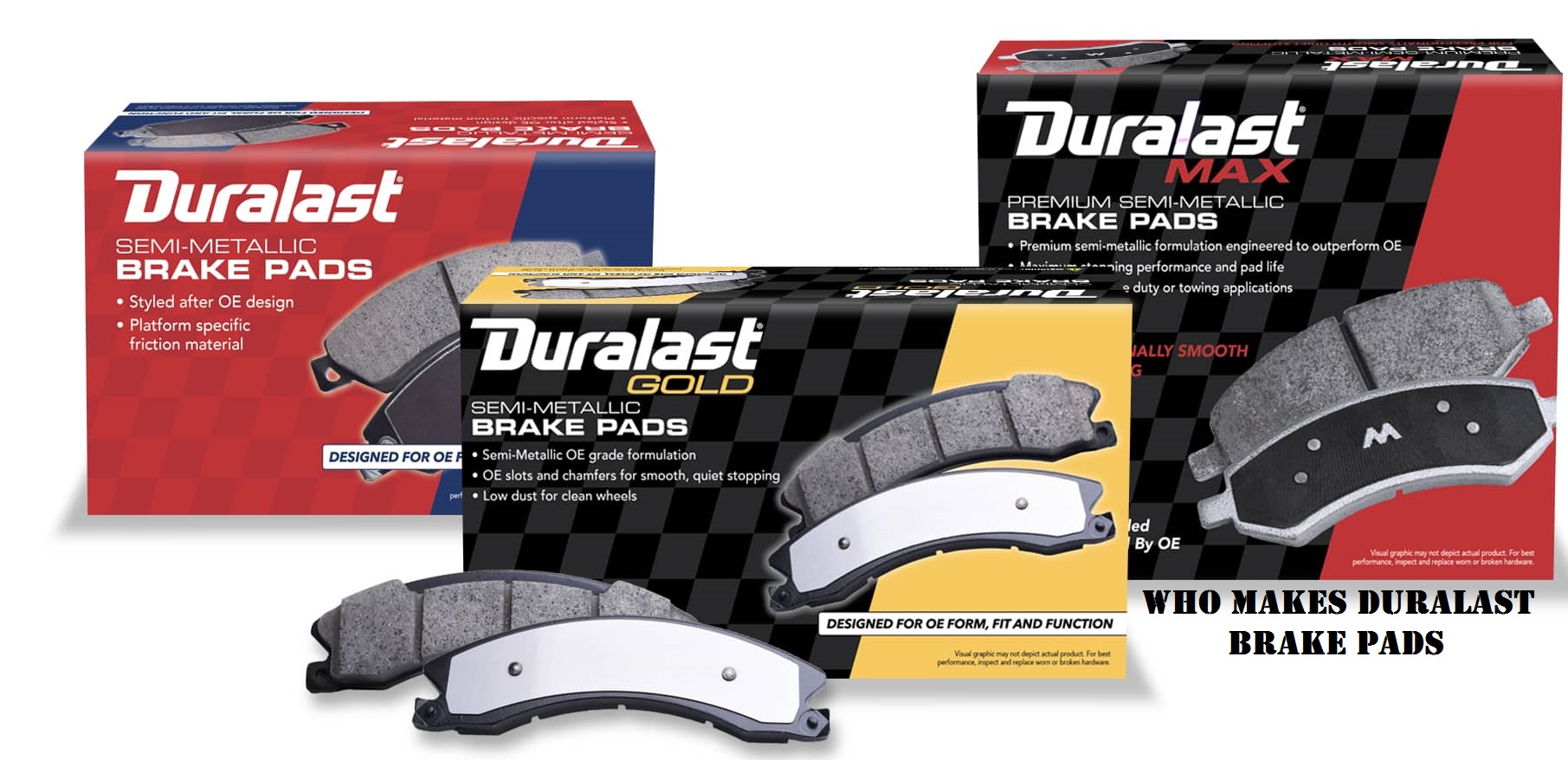 Knowing the manufacturer of the product you use might not increase the usability. However, having some curiosity about the manufacturer is not rare. Knowing the manufacturer somehow builds trust in the product. Also, it has an impact on the buying decision.
If you're looking for brake pads, you've surely heard about Duralast. This brand is offering quality brake pads and several other parts in the market for a long time. Because of this reason, it is one of the most known brands for pads and other accessories. So, having some curiosity about it is okay. This is the reason you might seek who makes Duralast brake pads.
If this is your question, I'm here to help you by answering it. Also, I'll be sharing a lot more information about the brake pads from this brand. The information is collected through research, user reviews, and personal experience. So, if you're interested in getting the answer and knowing a lot more about Duralast brake pads, keep reading.
Who Makes Duralast Brake Pads?
Duralast brake pads are offered to the market by AutoZone. This company is manufacturing and delivering a wide range of aftermarket automotive components and several other accessories in the market. With a strong history of selling OEM and aftermarket parts to match or outperform the factory-installed parts, AutoZone is loved by vehicle enthusiasts.
AutoZone probably started its operation in 1979. Now, in 2022, it has around 6400 stores in several countries. The headquarter of AutoZone is situated in Memphis, Tennessee. It has a number of manufacturers who produce the products for AutoZone. Johnson Controls, East Penn, Exide, etc. are some of the manufacturing companies working for it.
I haven't found who manufactures the brake pads for it. However, I'm sure that someone dependable does this because I haven't found too many complaints about the brake pads from the brand Duralast.
Let's see why you should pick Duralast brake pads.
Features Offered by Duralast Brake Pads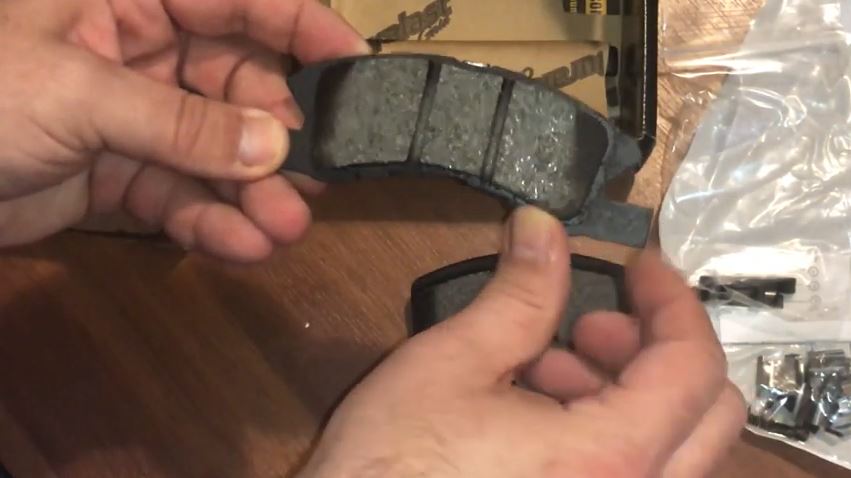 Availability
A wide range of Duralast brake pads is available in the market. You'll find brake pads of different price ranges, purposes, and effectiveness. So, if you're sure about taking a set of brake pads from this brand, you have a lot of options.
Corrosion Resistant
Corrosion can break the brake pads before the expected lifetime. That's why Duralast brake pads are specially designed for keeping rust and corrosion away. The backing plates come with a powder coating that protects them from rust and corrosion attacks.
Ensures Reduced Noise
The braking noise is very irritating. So, you might want something that won't make a loud noise while braking. In that case, Duralast brake pads are for you. These are designed in a way so that braking doesn't make any irritating noise.
Strong and Tough
Brake pads need to be tough enough to withstand a lot of things including the heat generated by friction. That's why Duralast brake pads come with a structure and material that make them tough to break. With such build quality, Duralast brake pads deliver better performance than OE parts.
Easy Installation
Installing Duralast brake pads is not something difficult. The package includes all you require to install the pads. You have to have some basic ideas about the braking system of the car and some experience with it.
Related Post: Car Shaking When Braking at High Speeds
Different Types of Duralast Brake Pads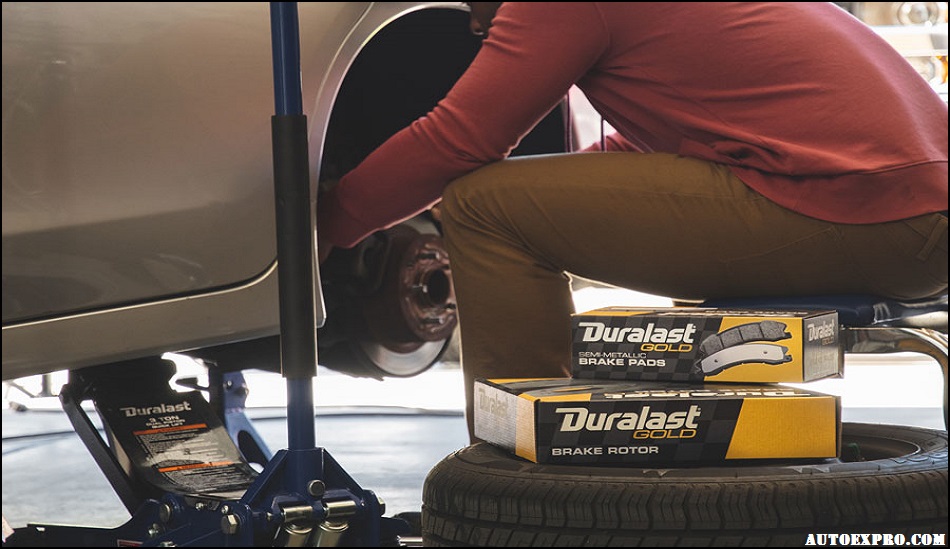 Duralast offers five different types of brake pads in the market. Check those out below.
1. Duralast Brake Pads
If you're looking for an OE replacement for light vehicles, it is the best pick for you. These ceramic or semi-metallic brake pads are backed by powder-coated backing plates. It comes with 2 layers of shims for better noise control than OE pads.
2. Duralast Gold Brake Pads
Duralast Gold pads are made for outperforming the OEM brake pads. So, if you're searching for something better than the OEM pads, try these. These are made to match the exact size of the OEM pads to be perfect replacements. 3-layer OEM-style shims ensure quieter braking.
3. Duralast Elite Brake Pads
The elite ones from this brand are designed to ensure premium braking performance. These pads are made with application-specific formulation for better performance, quietness, and low brake dust. Also, the special coating is there for superior rust protection and durability.
4. Duralast Pursuit Brake Pads
Duralast specifies these brake pads for law enforcement vehicles that are needed to stop frequently and suddenly. The advanced friction formulation protects the pads from fading fast. Also, the 4-layer shim ensures superior and long-lasting performance with ultra-quietness.
5. Duralast Severe-duty Brake Pads
These pads are made for trucks and other vehicles that carry heavy loads. Specially formulated friction blocks ensure as low heat as possible at the time of braking to ensure a better stopping power. These are also equipped with a 4-layer professional-grade shim for better performance. Corrosion resistance, quieter braking, etc. are some of the benefits these pads provide.
Related Post: Top Rated Brakes from Durago
The Durability of Duralast Brake Pads
AutoZone claims that Duralast brake pads are made of special material, especially the elite, pursuit, and severe duty. So, you can expect these pads to last at least a bit longer than regular pads.
Typically, you'll find the pads from the series Duralast and Duralast Gold coming with average durability of running around 25,000 to 40,000 miles. It depends on how frequently you brake, the weather condition, etc.
The rest of the brakes last a bit longer. Especially Duralast Elite can serve you up to 55,000-60,000 miles without any major issues. Pursuit also does great by serving you for a long time if you're not chasing every day.
Cost of Duralast Brake Pads
The amount you must spend on Duralast brake pads depends on the pair you're choosing.
In the case of upgrading a pair of brake pads, around 40-50 USD seems good. From this point, Duralast has done a good job. Most brake pads from this brand come within the range of around 30-70 USD per pair. You'll find some more expensive than this. However, those are for special vehicles, and you might not need those.
Besides the cost of pads, you have to spend some as the cost of installation. Installing these pads is easy as these are designed to be the perfect fit for your vehicle. So, if you pick the right pair, the cost of installation won't be much. Also, you can try installing it on your own if you have enough knowledge about the braking system of your vehicle.
The moral of the story is that you won't have to spend more than 150 bucks if you're replacing the rear or front brake pads only. If you're replacing all four, you might have to spend around 250-300 USD.
Are Duralast Brake Pads any Good?
According to my experience, these pads are one of the best values for the bucks you spend on them.
Duralast brake pads are manufactured to satisfy your needs quite well. From this article, you can see that AutoZone offers these pads with several advanced features. Focus-specific material, multiple layers of shim, special coating for safety from corrosion, noise-reducing design, etc. are some of the main advantages of these brake pads.
These have made Duralast pads dependable, comfortable, and durable. If you're thinking about spending money on brake pads right now, Duralast is the option you should pick.
FAQs About Duralast Brake Pads
What are the alternatives to Duralast brake pads?
If you're searching for alternatives to Duralast, you can check brake pads from Power Stop, ACDelco, Akebono, Bosch, etc. But most of those can't outperform Duralast. If you compare, you'll see that. However, Brake pads from Power Stop are really good.
Where can I find brake pads from Duralast?
Duralast brake pads are commonly found on the website of AutoZone. You can order those right away from their website. They ship to many places, so don't worry about getting those in hand.
AutoZone also distributes its brake pads through physical shops around the country. So, check the auto mechanic shop near you. Hopefully, you'll find the set you need.
---
Duralast Gold Ceramic Brake Pads Video Overview
---
Final Verdict
Searching for brake pads would bring a lot of options in front of you. But when you have Duralast in your budget, I think you shouldn't move to another option without giving it a try. These pads are made of quality materials and come with superior design. Also, these are protected from corrosion to ensure durability.
I hope you've known more than just who makes Duralast brake pads. This would help you to decide about buying the suitable brake pads for your vehicle and purpose. I would suggest taking some time and searching for the Duralast pad that fits. You won't regret trying it once.