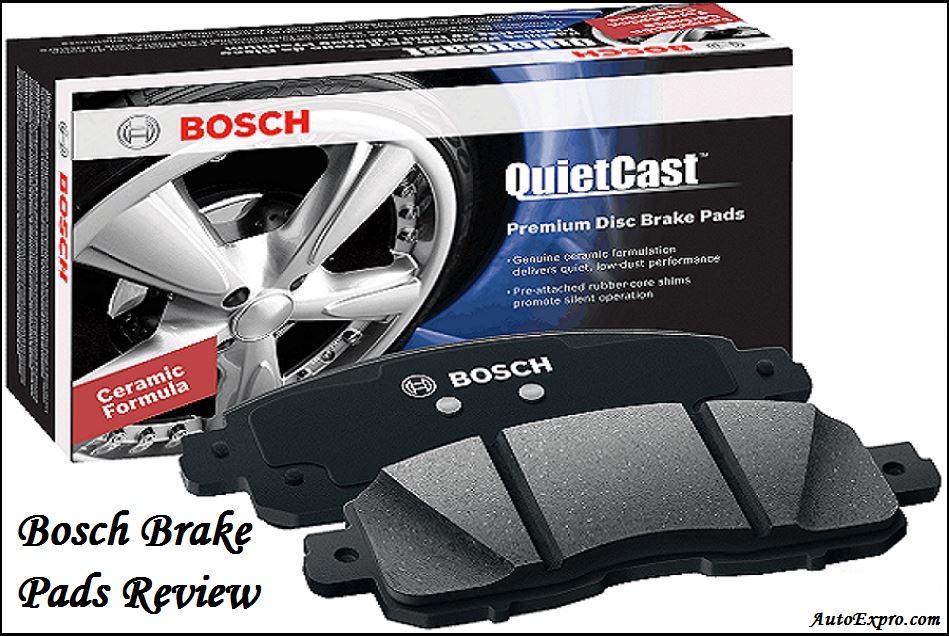 If you see that your vehicle's braking performance is declining at a great level, maybe it is time to change the brake pads. For that, you need to search for those in the market. While searching, you'll find there are a lot of manufacturers who offer brake pads. Among those, if you want to have my suggestion, I'll tell you to go for the Bosch brake pads.
Bosch has experience in researching and manufacturing brakes of over 70 years. So, they know which works the best with different types of brake rotors. They offer a few different brake pads for different types of vehicles and various braking conditions. You can easily pick yours from those.
In this Bosch brake pads review article, I'm going to talk about different types of Bosch brake pads so that you can pick one for you. I've tested those at different times to know about the performances and find out which performs better. As I'm sharing my experience with you, this will definitely help you if you are looking for brake pads from Bosch. So, stick to the article.
But before hopping into the brake pads, let's know a bit about Bosch.
About Bosch (Company Overview)
Bosch is an organization that works with technology and services. It was founded by Robert Bosch in 1886. Now it offers a wide range of products and services that cover almost every aspect of our life.
Bosch Auto Parts is a part of Bosch that focuses on researching, designing, and manufacturing automotive products and services. Among all the things Bosch Auto Parts offers, batteries, brakes, diesel parts, engine components, sensors, and spark plugs are some.
Bosch has more experience with brakes over 70 years. Having this experience, Bosch offers some of the best aftermarket brake rotors and brake pads to the market. The brake pads offered by Bosch are strong, and durable and help you to get a comfortable riding experience. Are you interested? Stay with me.
Bosch Brake Pads in 2023: Value for Money or Not?
1. Bosch BC688 QuietCast Premium Ceramic Disc Brake Pad Set
Among the brake pads Bosch offers, QuietCast Premium Ceramic is the most popular series because of its stopping power, durability, and value for money. Bosch claims that this is the best brake pad they've ever invented and I definitely agree with that. Being compatible with domestic, European, and Asian-made vehicles, this brake pad is there for you no matter what you own- car, SUV, or a light truck.
This brake pad set will ensure the quietest braking experience. And that's why I've loved this. For keeping the noise extremely low, Bosch has used rubber core multilayer shim technology. Multilayer shim also enhances strength. This technology is used in most OE brake pads. So, this can be a great OE replacement if you find out the right model for your vehicle.
The advanced ceramic friction formula of this pad includes aerospace-quality aluminum-based alloy which makes sure that it performs as expected. The construction is fully copper-free to meet the 2025 copper-free legislation. Another thing I've loved about this brake pad is the protective transfer layer. It is a layer formed by the chemical formula on the friction surface which ensures reduced heat and extends the pad and rotor life.
The kit includes both front and rear brake pads, installation hardware, and lubricants. You'll find front and rear brake pads separately too. All you need to do is searching carefully.
Pros
Copper-free formula to meet 2025 legislation
Made for domestic, Asian, and European vehicles
Extremely quiet braking
OE style shim to make it a perfect replacement for OE pads
OE fitment for making it easy-to-install
Cons
Clips might be a bit problematic
---
2. Bosch BSD1411 SevereDuty 1411 Severe Duty Disc Brake Pad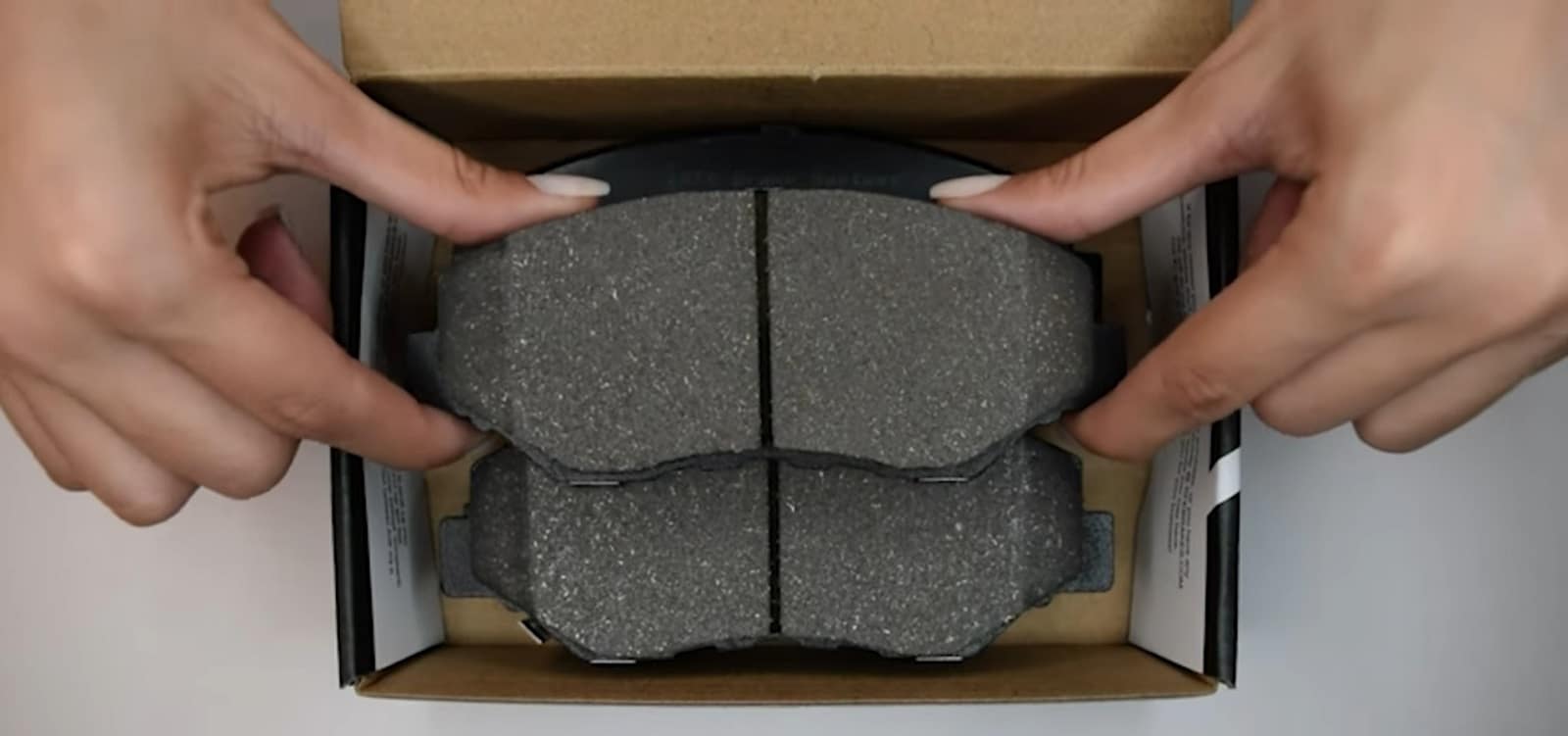 If you want me to suggest something from Bosch that'll help you in extreme braking circumstances, I'll suggest you go for the brakes from the SevereDuty series. The Bosch SevereDuty series offers brake pads with the maximum capability of helping you in some tough braking situations. So, if you carry a huge load or go for regular towing, you shouldn't hesitate to pick a set of SevereDuty for your vehicle.
Coming with copper-free formula, this ceramic brake pad is made to provide maximum performance and durability. The latest technology in the braking industry is used in this brake pad so that it can perform better than the competition and offer the Bosch quality till the end.
This is made to be the best OE replacement brake kit for your vehicle. So, depending on the vehicle model, the slots and chamfer are designed to fit replacing the OE pads. The OE style multi-layer rubber included shim ensures as quiet operation as possible.
So, if you need constant stop-and-go performance or carry heavy-load, my suggestion is to choose a SevereDuty kit from Bosch. You'll find the front kit, rear kit, or both front and rear kits available. Pick what you need and enjoy your driving.
Pros
Made for those who face extreme braking situations regularly
Designed and manufactured with the latest industry technology
Made from quality material
Designed to be the perfect replacement of OE pads
---
3. Bosch BP1108 QuietCast Premium Semi-Metallic Disc Brake Pad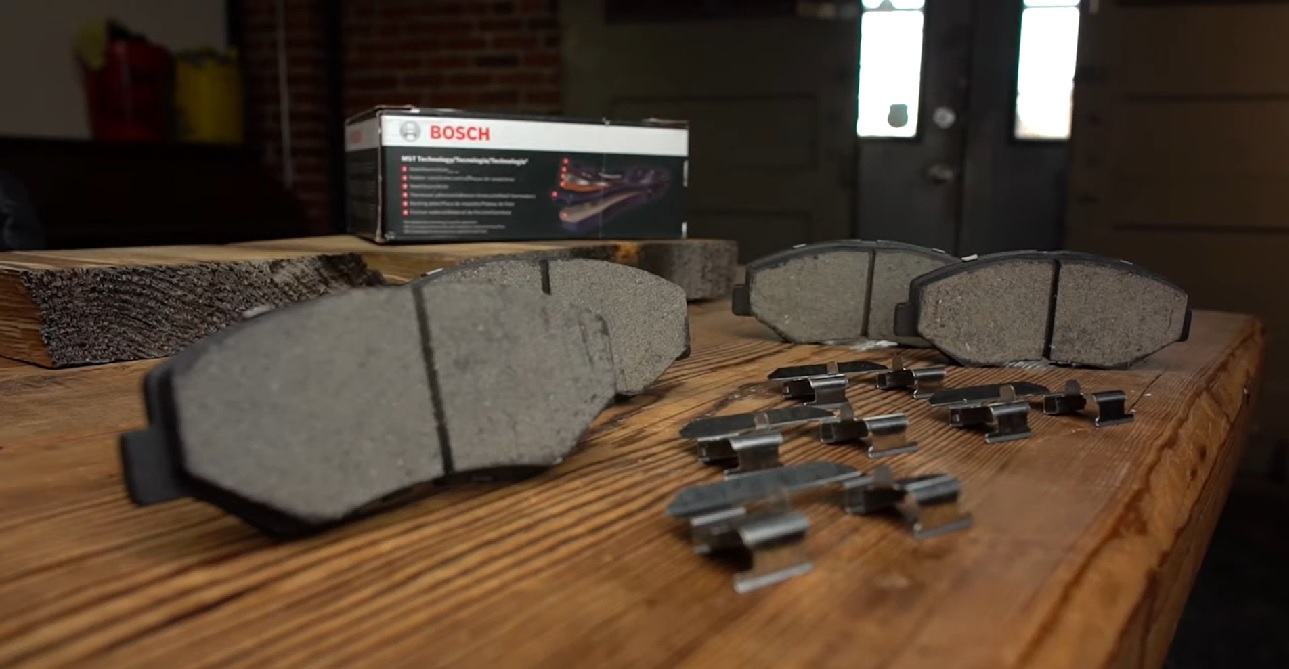 QuietCast Premium Semi-metallic brake pad is designed and engineered through a long and thorough research and development process. As a result, you'll get the best performance from it. Just make sure that you are picking up the right one that is designed for your vehicle.
This pad comes with a multilayer shim that includes rubber too to reduce the braking noise as much as possible. It also ensures increased strength and durability. Strength is also ensured by the advanced aerospace alloy that is used to make the pad. The copper-free construction makes sure that using it won't violate any rule or legislation regarding this.
Premium fit ensures that it'll fit to the compatible vehicle without any problem. This is made to be the replacement for your OE brake pad. It comes with a chemical formula that forms a protective layer. This reduces the braking friction without hampering the performance and ensures the durability of the rotor as well as the pad.
You'll find QuietCast Premium Semi-metallic front and rear brake pads are sold together or separately. It comes will kits and instructions, so you won't have to face the hassle of buying any component or going to a mechanic if you are a regular vehicle DIYer.
Pros
Copper-free formula
Easy to install
Perfect replacement for OE pads
Comes at a reasonable price
Cons
Clips might be a bit tricky
---
Video Review for Bosch BP1108 QuietCast Premium Disk Brake Pad
---
4. Bosch BE905 Blue Disc Brake Pad Set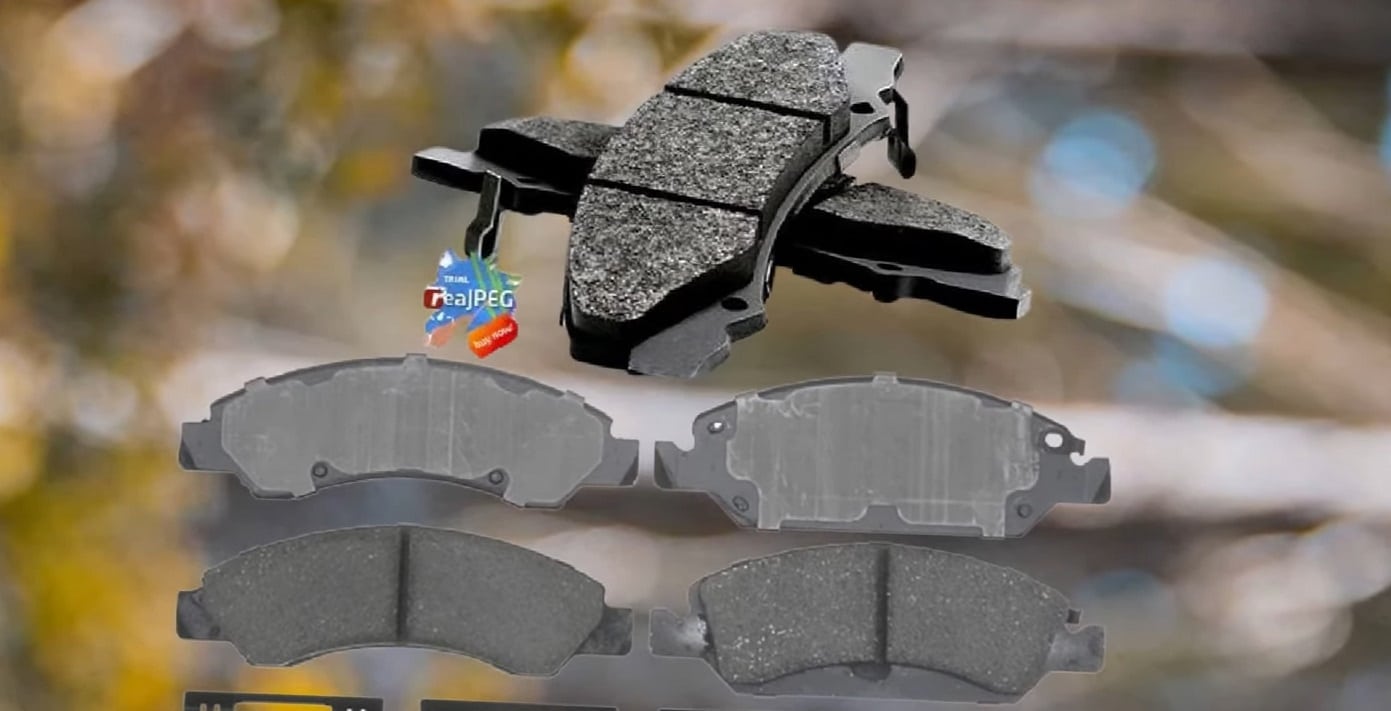 For everyday drivers who want to experience premium braking experience in regular driving, Bosch has designed and manufactured this brake pad. This pad gave me a smooth vibe when I was pressing the brake pedal. The best thing about this brake pad is- it is made of platform-specific material. So, if you choose one that is specifically made for your vehicle model, it'll ensure the best performance you can get.
Semi-metallic and NAO-ceramic formulas are used to produce the brake pads. As a result, friction with the brake rotor is just like what you need. It ensures less decay and reduced brake dust. So, the pad lasts for a long time. Durability is also ensured by the rust-inhibitive coating that shields against rust.
Noise cancellation at this level has become possible because of the shim design. Multi-layer shim, which also includes a layer of premium rubber, has done the job great and reduced noise at a great level. So, you'll experience quiet braking for sure.
In the market, you'll find this pad kit for both front and rear brakes. Pick according to your need. It comes with synthetic oil that helps in all applications. Also, there will be hardware kits included.
Oh! I forgot to mention one thing! Each pad comes with separate towel wrapping to ensure protection while handling. Isn't it great?
Pros
Comes at a reasonable price
Platform-specific design and make
Coated with anti-rust coating
Comes with towel wrapping for protection
Durable and easy to install
Cons
May not feel satisfied in the first drive
---
5. Bosch 0986424739 EuroLine Disc Brake Pad Set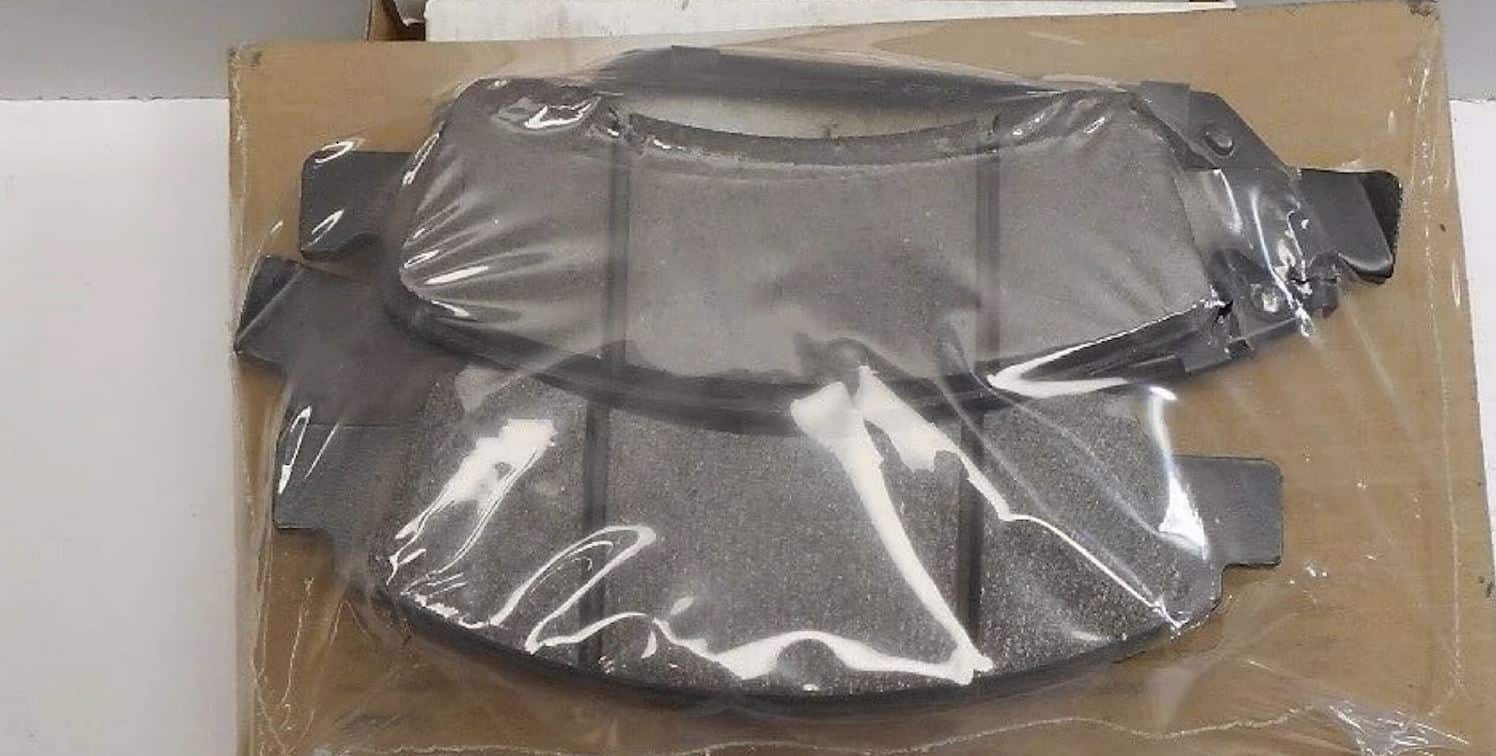 At this stage of the Bosch brake pads review, I'm going to talk about a special one. If you want to purchase quality brake pads specially made for your European-made vehicle, I'll suggest you to try this one from Bosch. It comes with the quality that European vehicles need, with a small touch of Bosch quality. It has gone under several tests to make sure that it meets or exceeds ECE R90 European standards.
The brakes of this series are made with vehicle-specific material. It means, when you pick one according to your vehicle model, that one is specifically made for your vehicle. It ensures better performance with lower brake dust. As a result, both the rotor and pad last for a long time.
For consistent braking performance, thermo-bonded shims help a lot. Also, it comes with a high friction coefficient, which means consistent performance. To make sure that it can withstand the heat produced while braking, shear strength is kept as high as possible. It contributes to durability too.
It comes with a low compressibility feature which allows you to have an exceptional feel while braking. You can use this set as an OE replacement because Bosch has replicated everything from the OE design to make sure you get the same performance even after changing the pads. Kits for both front and rear brakes are available for you. All you need is to search and pick the one that you need.
Pros
Specially made for European-made vehicles
Lower brake dust ensures longer rotor and pad life
Designed to be the bolt-on replacement of OE pads
Vehicle-specific material
Cons
May get a short lifespan if you are an aggressive driver
---
Bosch QuietCast Brake Pads Video Review
---
FAQs About Bosch Brake Pad
Do Bosch brake pads need to be installed by professionals?
Changing or installing brake pads needs a good knowledge of the vehicle. So, if you want to be on the safe side, don't try to do it by yourself. Contact a professional mechanic and leave the task to him. But if you have enough experience with moderate vehicle works, you can try this.
Do I need to change the pads of both wheels of the same axle at the same time?
Yes, you need to do that. Brake pads work together when you press the brake pedal. If you change the pad of only one side, the pads of both sides won't put similar pressure on the wheels. As a result, you won't get the braking you need. On the other hand, changing both pads at the same time will allow you to get the best braking experience.
How long do Bosch brake pads last?
It depends on the driving condition. Normally you can run around 50,000 miles with brake pads. However, I suggest checking the brake pads regularly after running 30,000-35,000 miles. If you are lucky, your pads will last for 70,000-75,000 miles.
How to Install Bosch Brake Pads (Video Review)
---
Final Verdict
After using the brake pads from Bosch, I must say that I've experienced the quality. I am not saying that Bosch is the only best, but it is definitely one of the bests. Also, some brake pads, for example- semi-metallic and blue series, come within a reasonable price range. So, after the Bosch brake pads review, the conclusion is- Bosch assures quality at a good price.
If you are looking for quality brake pads, I'll suggest you try Bosch. It is all about the experience, but I must say that you won't regret buying Bosch. However, you need to take proper care to get the best result from these.
If you have experienced Bosch brake pads already, let us know your experience. Don't forget to tell us why you love these. Or if you hate them, let us know why.