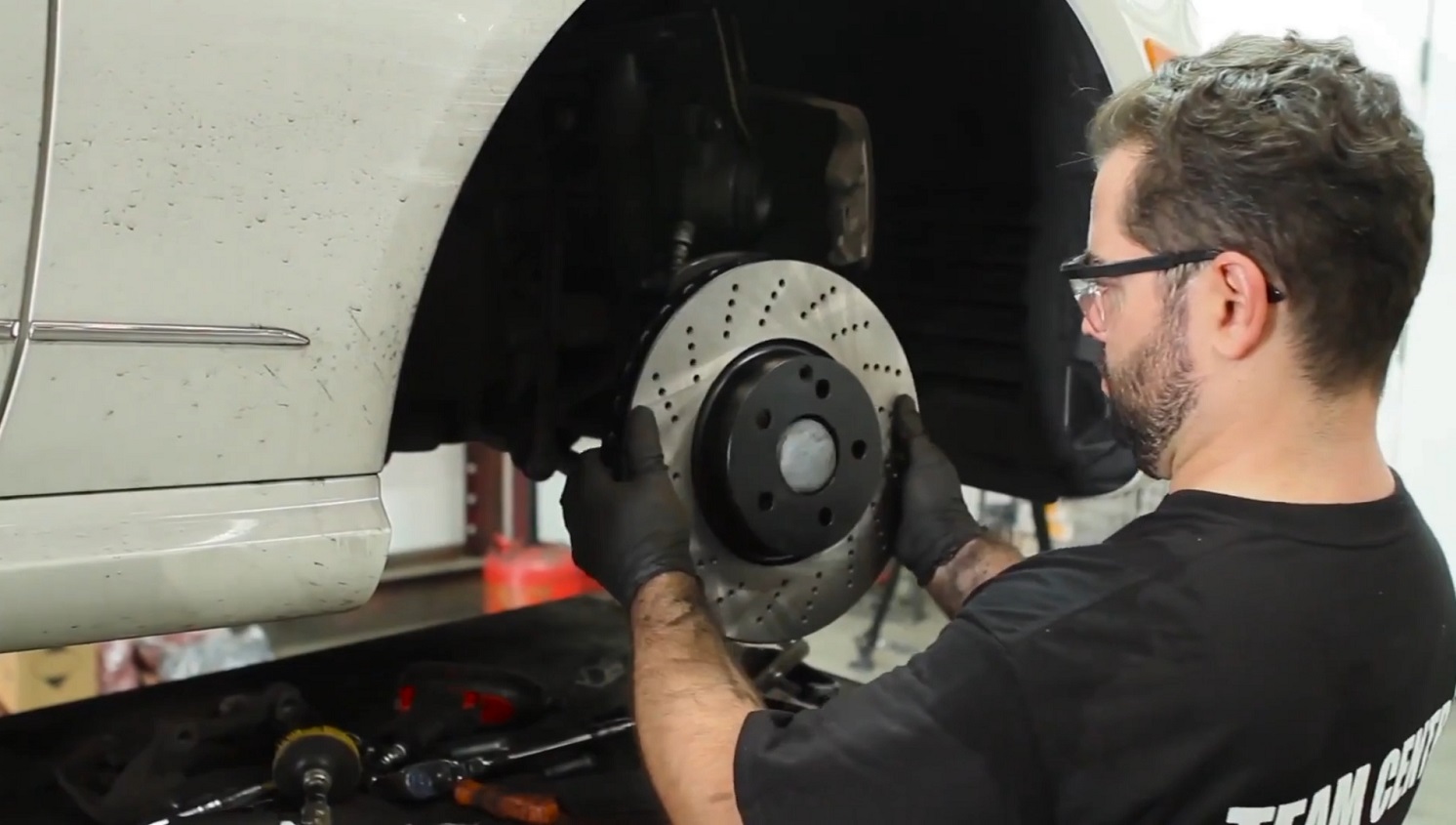 To make sure your vehicle runs perfectly, having a quality brake system is a must. In this Centric Brakes Review, the brake rotors are the focus of our discussion. This is a crucial element of the brake system, as it ensures the smooth stopping of your automobile.
Hence, you need to take care of the brake rotors with proper maintenance and replace them regularly to keep your ride safe and sound.  Most people like to have a considerable speed when driving their vehicles. While too much pace is risky, going like a sloth isn't ideal either. But what if with all that high speed, there is no stopping once your ride starts? Sounds scary, right?
You can confidently drive your car only if you know you have the control to stop it. A brake system provides you with that control. You can find numerous brands that are manufacturing good-quality brake rotors for a long time. But often the tool can be out of your budget or fails to fulfill your requirements.
In a Hurry? Check Our Top Pick!

About Centric Brake Rotor
Centric Brakes is one of the most well-known companies that has been manufacturing quality braking parts since 2000. It has branched into many other sections, but its main specialized area is still the same, the brake system. Their quality and individuality have made them one of the top manufacturers of brake parts.
This company has already established a name for its premium quality product within a reasonable price range. You can find four types of centric brake rotors, Centric Premium, C-Tek, Stoptech Sport Drilled and Slotted, and Stoptech Spot Slotted.
Today we are going to talk about the Centric premium brake rotor.
Centric Premium Brake Rotors
This brake motor enables your braking system to improve performance. The engineers have worked continuously to make a machine that ensures a flawless, durable, and silent braking process. While there are many models in this Centric series, the Centric 120.40068 Premium Brake Rotor deserves a special mention among all.
This product comes at an extremely reasonable price along with premium quality features, which sets it apart from all other Centric products. Hence, today we are going to tell you why and how this Centric 120.40068 is different.
Top Rated Centric Brakes Review 2022 [Premium]
1. Centric 120.40068 Premium Brake Rotor Review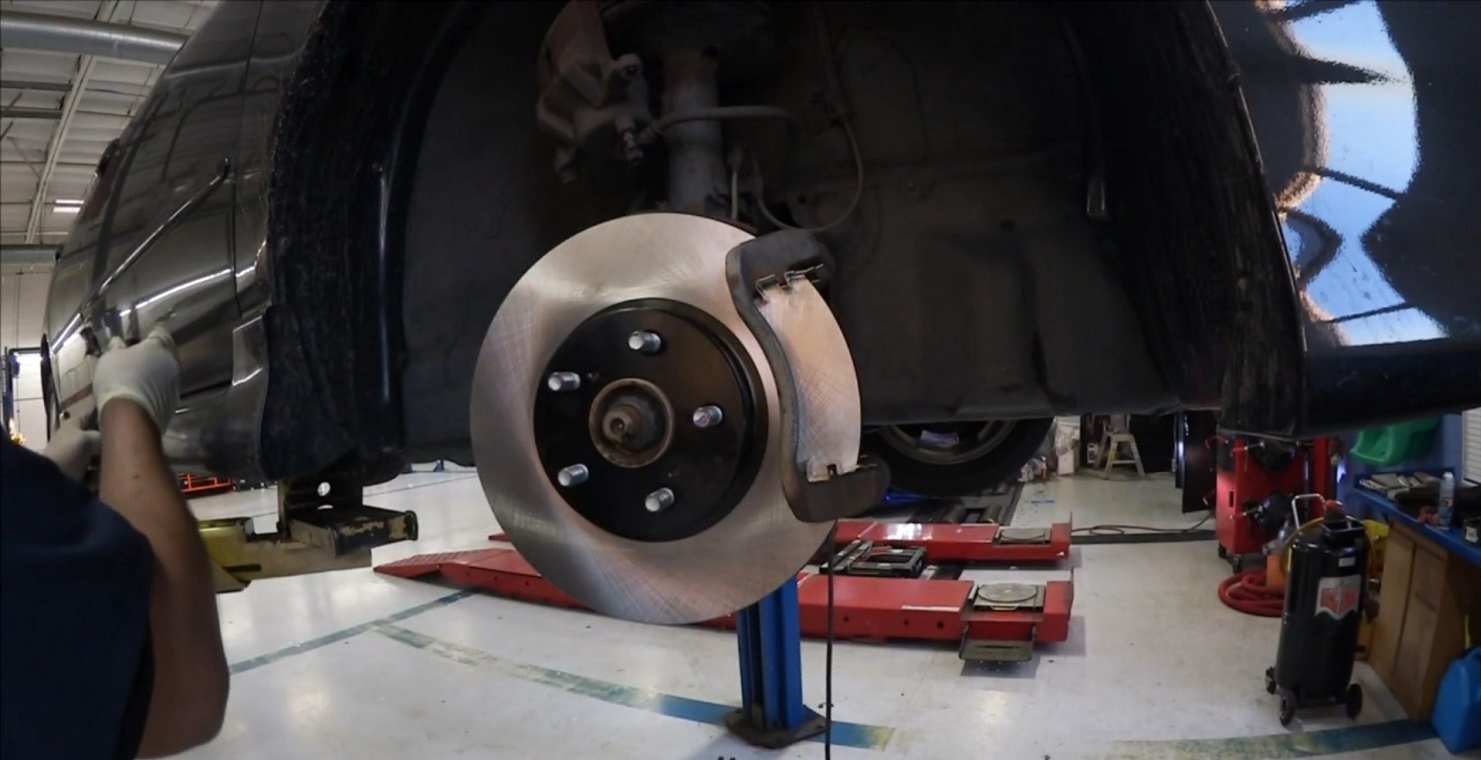 If you want a complete and advanced brake system for your automobile, the Centric 120.40068 is definitely the best choice for you. The first winning feature of this tool is the 'works quiet' feature. While no one wants to hear that horrible screeching sound every time they brake the car, low-standard brake pads are bound to make loud and irritating squeals.
The body is built with high carbon to make sure of a reduced sound volume. You don't even have to worry if the friction level is high because the sound will be less due to the double-disc structure. You get to enjoy a noiseless ride along with the smooth-stopping system. The black epoxy coating makes it corrosion-proof and rustproof which can withstand 400 hours of saltwater.
Thus, ensuring an enduring performance from this premium tool, it reduces the pressure of replacement for a long time. The finishing of this tool is praiseworthy, you won't see any different-looking rotor on this brake. Besides the sleek visuals, smooth and uniform textures enhance the efficacy of the tool. The heat transfer system is also extraordinary.
Features:
Black Epoxy-coating for durable rust protection.
Dual Disc Ground ensures smoother and quieter breaks.
It comes with a machine-finished outlook.
Center Split-core moldings transfer the heat properly.
The high-carbon rotors have better metallurgy to reduce pad squealing.
Pros
It reduces the screechy sound of brake pads.
It has a great heat-transferring system
It has an epoxy coating.
The automobile stops silently and smoothly.
You don't need to adjust anything during the installation process.
The perfect fit with terrific braking performance
Cons
This product is bendable.
It is not suitable for rough braking

Video Review for Centric Premium Brake Rotor
---
How To Buy The Best Centric Brake Rotor?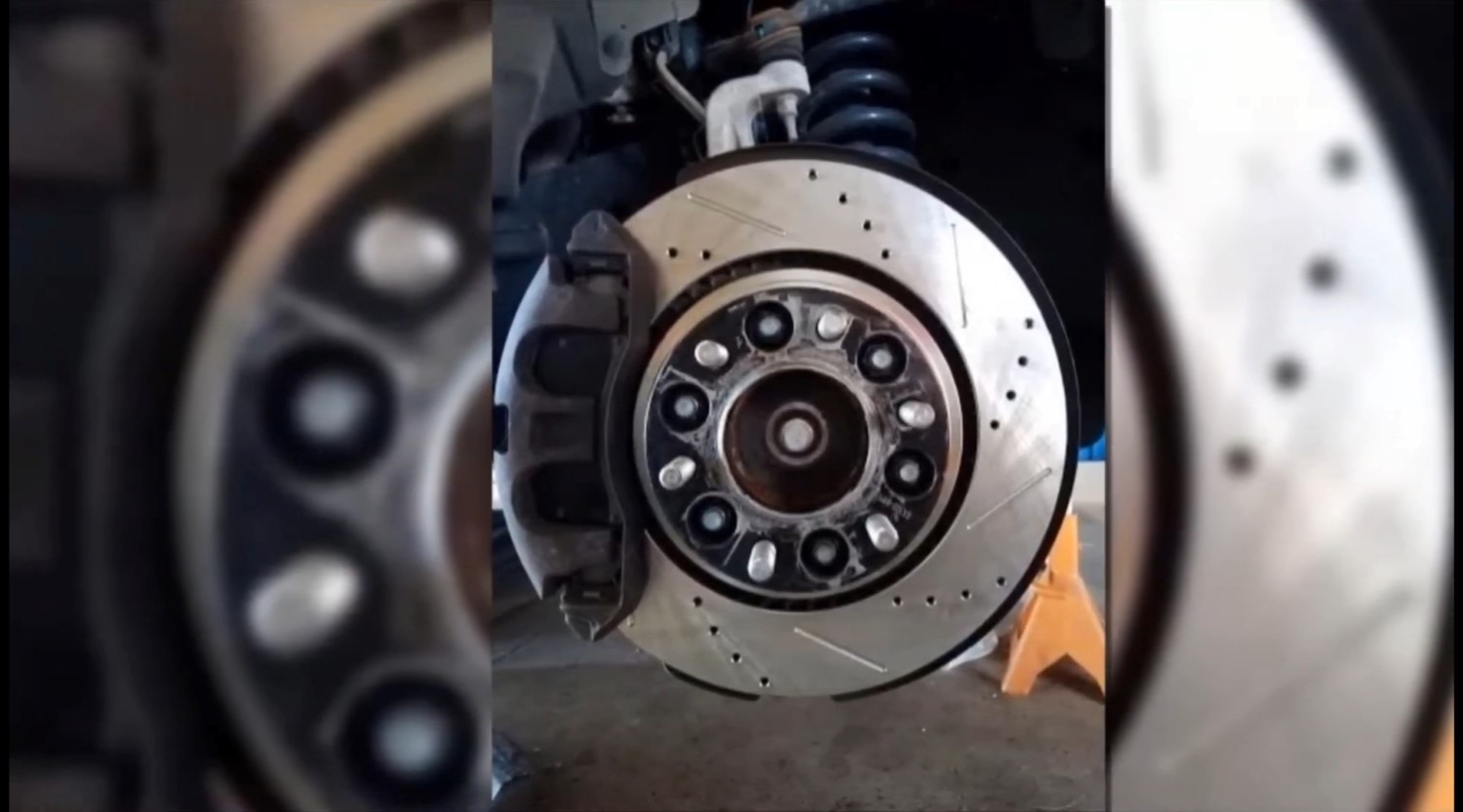 When you are going to buy a brake rotor for your vehicle, your priority would be to find the best one. This can be a bit tricky as the market is filled with numerous brake rotors. But you can make a shortlist of your requirements to see which one fits them the most.
As for Centric brake rotors, some key factors can help you to choose the most suitable one for your car.
When you are driving your car at high speed, you may need to stop your ride suddenly. These types of unexpected stops can cause accidents if your car brake is not of quality. Always choose a brake that can assure you smooth braking no matter where you are.
Similarly, sound is a very important element that you should consider. You wouldn't like to hear screeches whenever you use the car brakes. Check if the brakes are quiet before purchasing it.
Deformation is a critical issue for car brakes. Due to their building materials, most of these tools tend to deteriorate with time. You wouldn't want your money to be wasted like that. Hence, thoroughly check the brake components beforehand. See if the tool is made of heavy metals or has a machined finish, this will ensure a durable rotor life.
The E-coating on the tool can have a great impact on your ride. This layer will make sure the brakes remain protected from rust and corrosion for a long time. You don't have to worry about the coating getting off easily. It can tolerate more washes than you can imagine. For a sturdy and durable performance, make sure the brake rotor has the epoxy-coating.
A brake tool with a machined finish will always give out a neat outlook. This helps the vehicle to be clean overall. If you can remove the brake dirt easily, you would be able to wash them without any trouble.
Temperature rising during the brake function is inevitable, and it will create a lot of heat. That's why the heat transferring feature is important. Because without it, dust will get attached to the rotor, resulting in more heat production. If the brake rotor has some core casting in it, the tool can endure and dissipate the heat. So, the temperature remains under control.
If the rotor size is not a perfect fit for your automobile, no amount of premium features in the brake is going to work for you. First, make sure that your selected model actually fits your car. Then again, pair it with premium quality brake pads for the best result.
---
How to Install Centric Brake Rotors?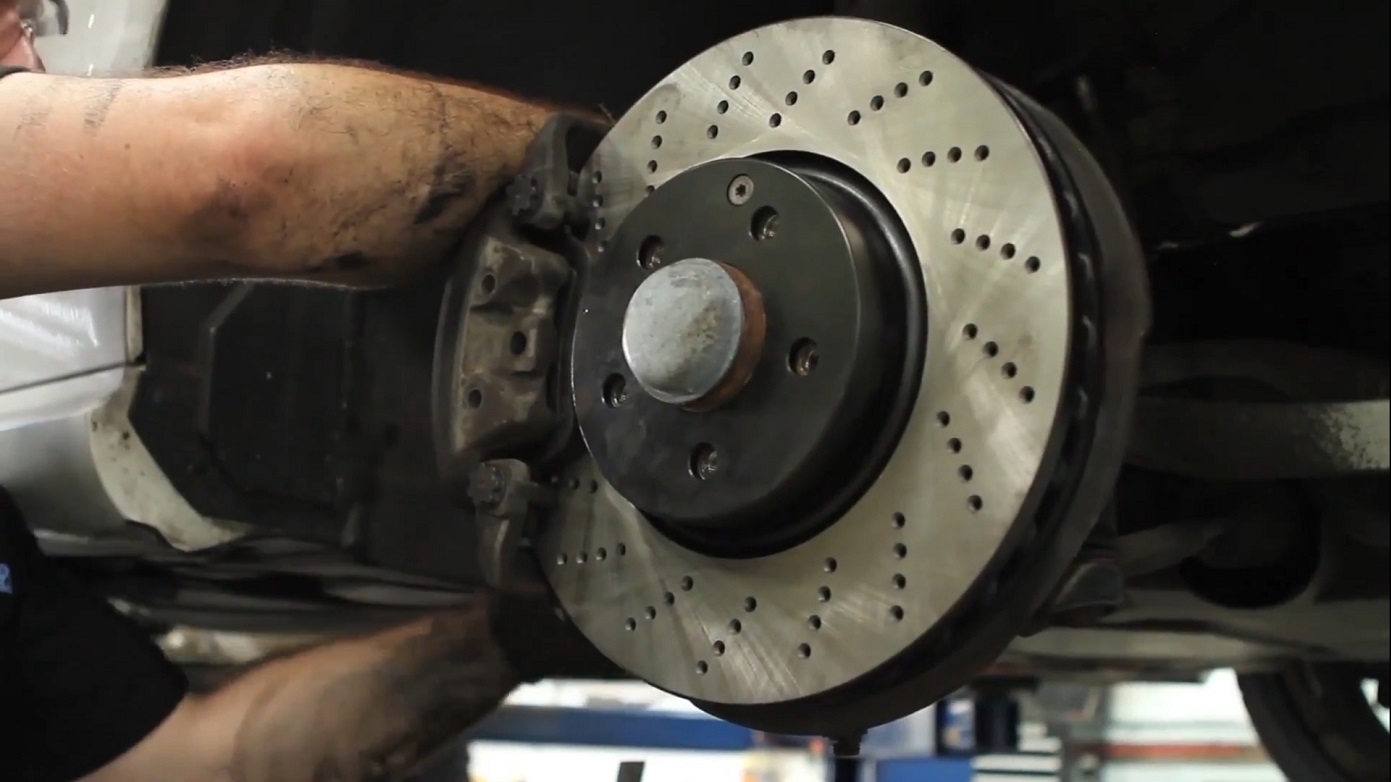 When your brake is starting to give you issues, it's high time for you to change them. Replacing old rotors with new ones isn't really hard if you accurately follow the steps. For this process, you would need some materials like brake cleaner, torque wrench, bungee cord, piston air compressor, ratchet, floor jack, etc.
Use your jack to lift the car so the wheel isn't touching the ground.
Take out the wheel to expose the caliper, and then remove the pin bolt.
Turn open the caliper to remove the brake pads.
After taking out the brake pads, close the caliper tightly with your hand.
Take out one-by-one bracket bolts mounting on the caliper. Make sure to hold the caliper firmly, or else it will fall off.
After removing the bolts, tie the caliper with a bungee cord so it isn't dangling.
Remove the rotor the way it is supposed to. Most rotors simply slide off the wheel rivets, whereas you would have to undo the screws with some.
Take the new rotor and clean it off with a cloth. No dirt should be on the new rotor.
Before installing the new rotor, make sure the wheel is put together properly.
Wipe the mounting bolts before putting them back.
Open-up the caliper and squeeze the brake piston so the caliper can fit perfectly.
Set the brake pads in. You can reuse the old brake pads. However, to prolong the life of the new rotors, using new ones are always better.
Now close the caliper on the newly paired rotor and pads. If you feel any resistance from it, put some pressure on the piston.
Now put back the wheels.
After checking the brake liquid, repeat all the steps to each rotor you need to change.
Test drive the car to see how it works.
Install Centric New Brake Rotors (Video Guide)
---
Frequently Asked Questions About Centric
How Long Do Centric Brakes Last?
Centric brakes are made with quality materials that come with a smooth finishing. Due to the uniform features of the rotors, their heat dissipation level is also extremely good. Thus, they can go on for more than a hundred thousand miles without any damage. The strong exterior helps to keep it safe from any type of waning damage for a long time.
Are Centric Rotors Any Good?
Yes, of course, they are. Centric has been manufacturing quality brake parts for a very long time. They have been experimenting with and improving their tools using advanced technology. Their premium products are specifically produced to ensure the users a smooth and satisfactory driving experience. The durability of their parts is also commendable.
With most brake rotors, the high temperature produced during the braking process is responsible for waning the parts. However, in a centric brake product, its core casting disperses the heat away from the surface. One more thing, most centric rotors are compatible with various car models.
Which one is better between OEM and centric rotors?
Both provide different facilities and are good at their performance. The main difference is in their price range. OEM rotors are of high quality but at the same time quite expensive, not everyone can afford them. On the other hand, many users prefer Centric because they can get good quality rotors at a reasonable price.
Should I use centric rotors with the centric brake pads only?
It is recommended because they complement each other the best. However, it's not necessary to use the centric brake pads with the centric rotors. Any high-quality brake pads are good to be paired with the rotors.
Why coated rotors are better?
At first, rotors were manufactured without any extra coating. With the gradual technological advancement, the concept of using coated brakes and rotors came into the view. A coating is basically a polymer layer applied to the rotor surface, making the rotor corrosion-proof and rustproof as well. As a result, the lasting ability of the rotors is increased.
They also remain clean for a long time. Each time the rotor and brake pads create frictions, the coating wears off gradually. However, this lengthy process isn't going to end any time soon. And even when the layer gets off, you can get the coating on it again.
How should you clean rotors?
First, take a brake cleaner and a cleaning plate. Put the cleaning tray under the rotor and spray the brake cleaner on it. Let it dry for some time. Then wipe the cleaning solution off with a clean cloth. Remember, the cloth shouldn't have any liquid or oil.
After wiping the brake off, if you see any dust or rust remaining on it, use the cleaner again. Then take another clean rag and wipe the rotors.
---
Final Words
If you are thinking about changing your brake rotors, choosing a Centric premium brake rotor is surely going to please you. And out of all, the 120.40068 model is undoubtedly the best considering the qualities and affordable price range. From the features to performance, we have tried to include all the information in this Centric Brakes review to help you out.
If you are still confused, just compare other products with this one, and you will know the answer. As we know how precious your time is, we are grateful that you have spent your valuable minutes reading us.
If you want to read more reviews and buying guides like this, please keep an eye on us for more updates.