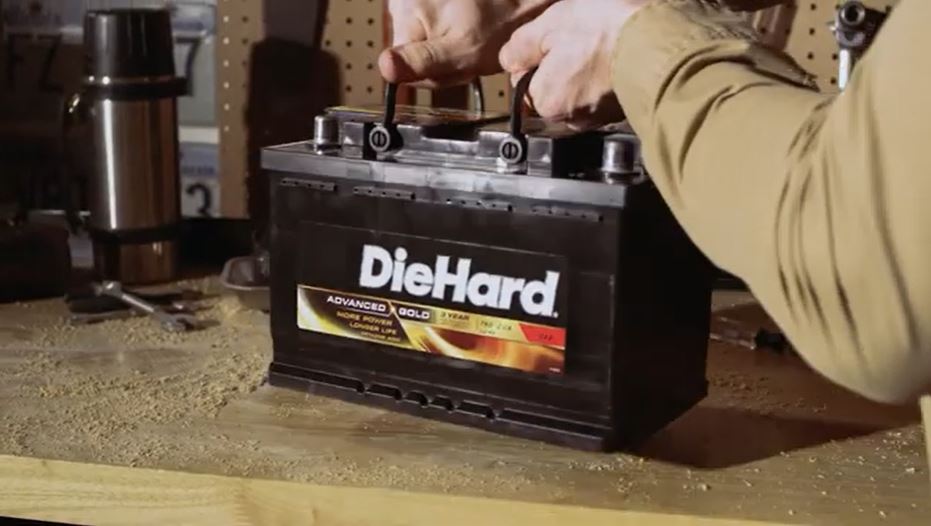 Diehard is one of the most common names in the automotive battery industry. The brand is in the market for more than 50 years and serving a lot of automobile owners with minimum issues. Diehard is such a battery that ensures a perfect ride without any disruption.
Recently I've used a Diehard battery and found the performance very pleasant. So, I was thinking something- who makes Diehard batteries?
Finding any information nowadays is not a tough task at all. So, I've come to know a lot of things about Diehard batteries. Here in this article, I'm going to talk about those. If you're interested to know who is there behind this awesome battery is, keep reading.
Who Owns Diehard Batteries?
Right now, Diehard batteries is owned by Advance Auto Parts. This is a huge aftermarket automotive parts seller that offers a wide range of products. But Advanced was not there at the beginning of Diehard.
In 1967, Diehard started its journey being owned by Sears. Recently, in December 2019, Sears handover the Diehard brand to Advanced Auto Parts.
The history is neither complex nor so long.
But Advanced Auto Part doesn't manufacture Diehard directly. They have a third-party manufacturer who does this for them.
Who Makes Diehard Batteries?
In the beginning, from 1967, Globe-Union Battery used to manufacture Diehard batteries for Sears. After a long time, Globe-Union was sold to Johnson Controls. Johnson control continued manufacturing Diehard for Sears.
In 2019, the same year Sears sold Diehard to Advanced Auto Parts, the battery division of Johnson Controls was sold to Clarios, LLC.
Exide used to manufacture Diehard for Johnson Controls for a few days before 2001. But due to some issues, Johnson Controls took control of manufacturing Diehard again in March 2001.
However, Diehard batteries are being manufactured by Clarios, LLC right now.
Who Sells Diehard Batteries?
Diehard batteries and accessories are found in all the Advance Auto Parts stores. Besides, you'll find these batteries and accessories in CARQUEST stores. Though Sears has no portion in the ownership of Diehard right now, you'll find these batteries in the Sears stores too.
Also, you'll find these batteries in some stores around you. In Amazon, you'll find several batteries under the brand Diehard.
Types of Diehard Batteries
The brand Diehard comes with several types of batteries. For automobiles, you'll find some great choices. Let's talk a bit about those.
1. Diehard Platinum AGM
Diehard Platinum AGM batteries are made for meeting the high power demand of modern vehicles. It is designed to deliver 60% more power compared to standard batteries. Also, it is made to last twice longer than those. So, it comes with the great value that your car requires.
Being made of recycled plastic, it gives you a feeling of contributing to reducing waste.
This is a great battery if your vehicle is power-hungry.
2. Diehard Platinum
Diehard Platinum batteries are designed to deliver power to vehicles with a moderate need for power. It can meet the demand of moderate features as well as several aftermarket accessories.
This is made to be durable and able to supply a huge power to the vehicle. Being 3X corrosion resistant compared to other common batteries, it can serve you for a long time without facing any issue.
3. Diehard Gold
The Gold one from Diehard is another dependable battery that can serve vehicles with low power requirements compared to the recent vehicles. If your vehicle has common electric features as well as some upgrades, this is for you.
It is equipped with some awesome features of the Platinum and Platinum AGM, for example- strong corrosion resistance, better flow of power, and greater durability.
4. Diehard Silver
This is a battery that is made for meeting the common power demands of a vehicle. It comes in a compacted size to sit on your vehicle without any issue. Being made with Diehard quality, it serves your vehicle properly. So, for maintaining the minimum power requirement, you can pick one of these for your car.
5. Diehard Red
Diehard offers Red for people who only need the battery for starting the engine. However, this battery is also for running some basic electric tools of your vehicle. Though this is an economic choice that comes at a very reasonable price, it is a dependable power source for your car. So, you can go for this battery if it can meet your power requirement.
Reasons You Should go for Diehard Batteries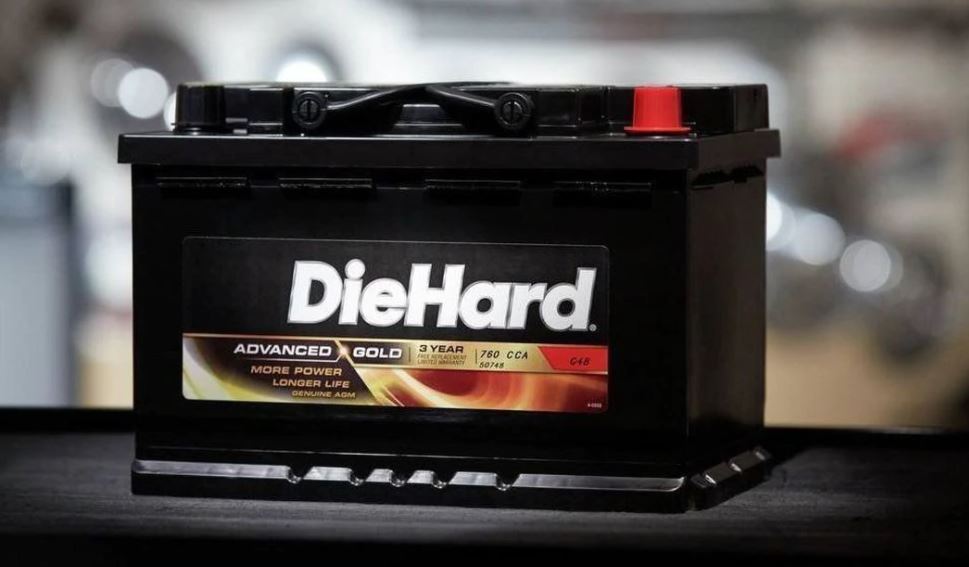 I've already said that Diehard batteries are good. Here in this part of the article, I'll talk about the reasons for which I've said that. So, if you're looking for some idea about Diehard batteries and the reasons why you should pick one, keep reading.
Diehard batteries are trusted because they are really well-built. The internal components of the batteries are secured properly so that nothing gets displaced or spilled. Besides, most of the Diehard batteries are made to be shockproof. So, you can use those in off-roads without any type of issue. This is another reason I suggest these batteries.
Diehard offers a wide range of batteries for automotive usage. So, you'll find multiple options to pick from. You have the scope of surfing the options, match those, and pick the best match from the wide range it offers.
Diehard batteries are made to last for a long period. After being introduced, these batteries were marketed saying that these are for lasting forever. Now they don't claim this, but you won't find many batteries that last more than Diehard ones.
Most of the users have found this battery to last more than the cars. What else are you looking for?
A few Diehard batteries are made from recycled materials. So, you can call it a sustainable choice for sure. Picking up one of it means you're contributing is minimizing waste from the earth. This should make you feel better as you're doing something for mother earth.
Diehard batteries are true value for money. These are durable, well-built, and designed to work better than most others found in the market. So, you can depend on these batteries for powering your vehicle for a long time. Compared to these points, the price tag it comes with seems reasonable to me.
These are some of the most common causes for which you should go for and pick Diehard. If you want to enjoy a great performance from your vehicle as well as battery, pick Diehard.
Downsides of Diehard Batteries
With some great features that have made them suitable for keeping at the top of the list, Diehard batteries come with some downsides too. The very first issue with these batteries is- most Diehard batteries are not made for extreme weather. As a result, users have to face some unwanted situations in extreme weather.
Diehard has another serious downside according to many users. Several users have complained that the quality of Diehard batteries has fallen after Sears sold it to Advanced Auto Parts. However, I've found nothing like that.
My Favorite Top Diehard Battery Reviews in 2022
DieHard 38232 Advanced Gold AGM Battery – Group 34
I love this battery for several reasons. The very first reason is the Diehard quality. Starting from build quality to durability, you won't find so many faults here.
To keep it safe under the hood, it comes with superior vibration protection. As a result, components inside are safe and secured in their places. The spill-proof design has kept the internal parts safer. As a result, it doesn't face internal issues.
There is an enhanced electrolyte suspension system which captures more electrolytes for the protection of the internal mechanisms. Thus it is equipped with several steps for the protection of internal parts.
This strong protection, as well as quality material, has allowed it to ensure 2x cycle life compared to lead-acid batteries. Thus it performs better than similar other batteries.
Also, it is protected from the outside with quality shell material. It was a great choice for my SUV.
I live somewhere where the weather is not that extreme most of the year. So, having this under the hood hasn't got me in many problems. If you're someone from an area with extreme weather conditions, please check other reviews first.
Pros
Comes with around 20x vibration protection
Special feature for absorbing electrolyte
Suitable for handling moderate electric demand
Comes with a 55AH rating
Cons
Can't serve you for the lifetime of the vehicle

---
Top Rated Diehard Battery Video Reviews 
---
Frequently Asked Questions (FAQ) About Diehard Battery
Does Diehard have marine batteries?
Diehard offers marine batteries under the name Diehard Blue. These batteries are made to power your boat. Also, it is capable of meeting the requirements of the GPS system, fishfinder, and some other equipment. Coming with corrosion-resistant terminals, this is an ideal battery for your boat.
What is the warranty for Diehard batteries?
Typically, most Diehard batteries come with a 3-year warranty. Some come with more. However, the best thing you can do is ask the seller before selecting one.
Related Post: How to Replace TPMS Sensor Battery?
Final Verdict
Now you know everything about who makes Diehard batteries. From the perspective of quality and price, Diehard battery is one of the most attractive options if you're looking for a battery for your vehicle. This brand is in the market for more than 50 years and meeting the need for power in vehicles.
My experience with Diehard is good. So, I think you should try something from Diehard too. Meeting the power requirement of your vehicle is not a big deal for these batteries.