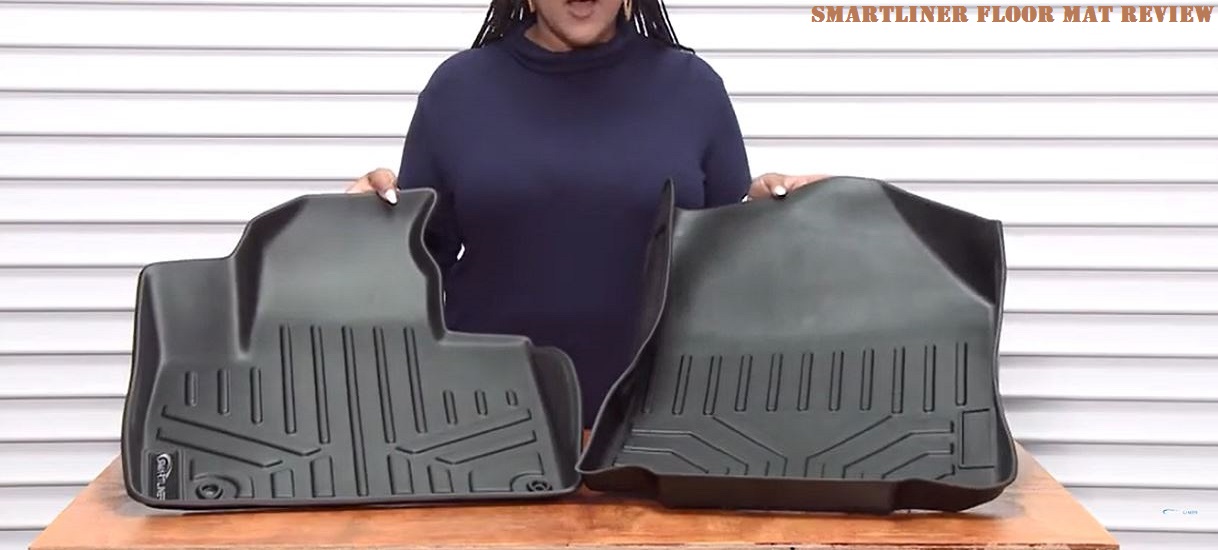 When it comes to choosing the right and perfect fit floor mat for your vehicle, it is natural to go for a reputed brand. And since Smartliner is one of the most popular names, it is not a coincidence that you have stumbled on today's Smartliner floor mat review.
As a vehicle enthusiast, I have purchased and used many floor mats for over a decade. And the floor mats from Smartliner have always given me a positive experience. These mats are weatherproof, have better-quality and eco-friendly material and also come at a comparatively reasonable price.
This review will help you get a better idea about Smartliner floor mats because I have also compared it with another reputed brand's floor mat. So without further adieu, let's dive in deeper to check what this brand offers to you.
Smartliner Company Overview 80
Smartliner USA, previously known as Maxliner USA, was founded in 2009 by two friends to ensure the best quality and reliable floor mats and liners for various types of vehicles. Then after covering a long and significant journey, the company renamed the brand to Smartliner USA.
Now Smartliner offers various types of custom fit and eco-friendly mats and liners for many models types of vehicles, such as cars, SUVs, trucks, cargo, etc. And the company provides 3D manual laser scans to measure vehicles and ensure the best-fit mats and liners.
Smartliner Floor Mat Review & Features
Weather Protection
The durable plastic material of the mat is not very thin. It is thick and solid enough to withstand any weather conditions. I drove my car through rain, snow, dirt and mud and climbed on it with every worst thing you can imagine. The material neither looked dull nor got easily damaged despite all the rough things it went through over the years.
Versatility
Though I chose a 4-seat floor mat set for today's review, you can still get a different option if you own a bigger vehicle. Smartliner also offers floor mats for 6-seat vehicles and also offers various surface designs, which make it versatile.
Custom Fit
With their manual 3D laser scanner, to measure the vehicle to get the accurate measurement to ensure better fitting. However, in certain vehicles, users found that the mat is not covering all of the floor areas. On top of that, the back-row floor mats can get too snuggly around the console area. And when you lean your front seat back, the mat bends a little.
Eco-Friendly
Smartliner claims that the product is made with recyclable materials, which are polyethylene blend and rubber-plastic. That makes the raw material for the mats environment-friendly. And guess what? There is no plastic or rubber odor, unlike many cheaper material mats.
Convenience
The rubber plastic material with ridges is comfortable to keep your feet on, especially during long drives. Since it has raised edges, nothing will spill out of your mats. And as for cleaning ease, most of the time, I would simply take them out and wipe them off with a clean wet fabric. Worked out for me!
Cost-Effectiveness
I have been using my Smartliner floor mat for over 3 years now. Once I give it a good wash, it is still as good and solid as new. So I think it's a good deal for the price. Yes, there are lots of similar options at a lesser price. But I would rely on this one more anyway.
Customer Satisfaction
Since I had mostly positive and a few small issues with these floor mats, I thought it would be best to check what other users have experienced to get a better picture. And according to the reviews, most users liked the mat's material quality and the ease of cleaning. On top of that, its weather protection was impressive for many.
Pros
Sturdy material
Raised edges and design prevent dirt, spill, and water from going out of the mats.
Easy to setup and clean
Custom-fit design ensures better floor area coverage
Recyclable material with no odor and 100% eco-friendly
Withstand various weather conditions
Cons
The folded mat takes time to flatten out
The rear side floor cover fitting is too snuggly and bends a little when the front seats are laid back.

---
My Favorite Top Product Review from Smartliner
SMARTLINER All Weather Custom Fit Floor Mat Liner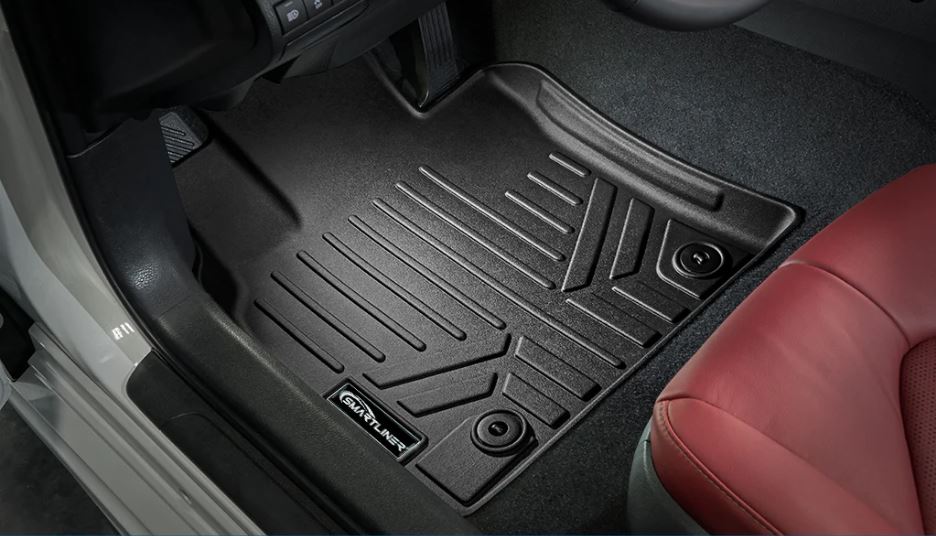 If you're looking for a floor mat liner set that will provide excellent protection against spills, dirt, and debris, the SMARTLINER All Weather Custom Fit Floor Mat Liner Set might be just what you need. This product is designed to fit your vehicle's exact specifications, ensuring that it provides maximum coverage and protection.
Features and Benefits:
Custom Fit: Raised lip and custom design constructed using innovative vehicle scanning technology ensures the perfect fit to protect your vehicle's carpet floor from the weather, spills, and any messes.
All-Weather Protection: They provide all-weather protection against snow, mud, sand, saltwater, and more, making them suitable for any climate or weather condition.
Anti-Slip Nibs: The bottom of the mats feature anti-slip nibs that prevent them from slipping and sliding around, ensuring that they stay in place and provide maximum protection for your vehicle's interior.
Easy to Clean: The mats are easy to clean and maintain. You can simply wipe them down with a damp cloth or hose them off for a quick and easy clean.
Eco-Friendly: The floor mat is made using 100% recyclable materials, which are polyethylene blend and rubber plastic. That makes the raw material for the mats environment-friendly.
Product Specifications:
Material: Plastic
Color: Black
Brand: SMARTLINER
Product Dimensions: 36″L x 28″W x 5″Th
Vehicle Service Type: Passenger Car
Position: Center
Fit Type: Custom Fit

---
Smartliner Vs. WeatherTech: Which One Is Better?
WeatherTech is yet another reputed brand when it comes to vehicle floor mats. But which is better? Weathertech or Smartliner?
Both companies use high-tech laser technology to measure vehicles and custom-fit them to the vehicle. And while WeatherTech uses high-density tri-extruded materials which are wear-resistant, they can expand under higher temperatures.
On the other hand, Smartliner mats are made of rubber and plastic which might not be as high-quality as WeatherTech but offers excellent resistance to all kinds of weather. And WeatherTech mats are slightly more expensive than Smartliner. Both companies' floor mats offer versatile designs and they are easy to clean and maintain.
So you can see that there is no winner or loser here. Both companies' mats are great in their own ways. However, if you are looking for a less-expensive but satisfying floor mat set, Smartliner should be the ultimate goal.
---
FAQs About Smartliner Floor Mats
Are Maxliner and Smartliner the same company?
Yes, Maxliner was the original name of the company. But then, in 2010, the company rebranded it as Smartliner.
Where are Smartliner mats made?
Smartliner is a USA-based company. The company's warehouse is in Ocoee, Florida.
How long do Smartliner floor mats last?
The longevity of these mats depends mostly on how well you maintain them. Though the company offers a limited lifetime warranty, they can last well around 3-4 years.
---
How to Install Smartliner Truck Floor Mats
---
Final Verdict
Smartliner has been in business long enough to figure out and know what customers want. That's why it is not surprising that the mats turned out to be that excellent.
Despite the small drawbacks you read in this Smartliner floor mat review, I couldn't have asked for a better mat set at such a price. So if you are planning to check out some of the best floor mats for your vehicle, it should be one of the must-try mat sets.