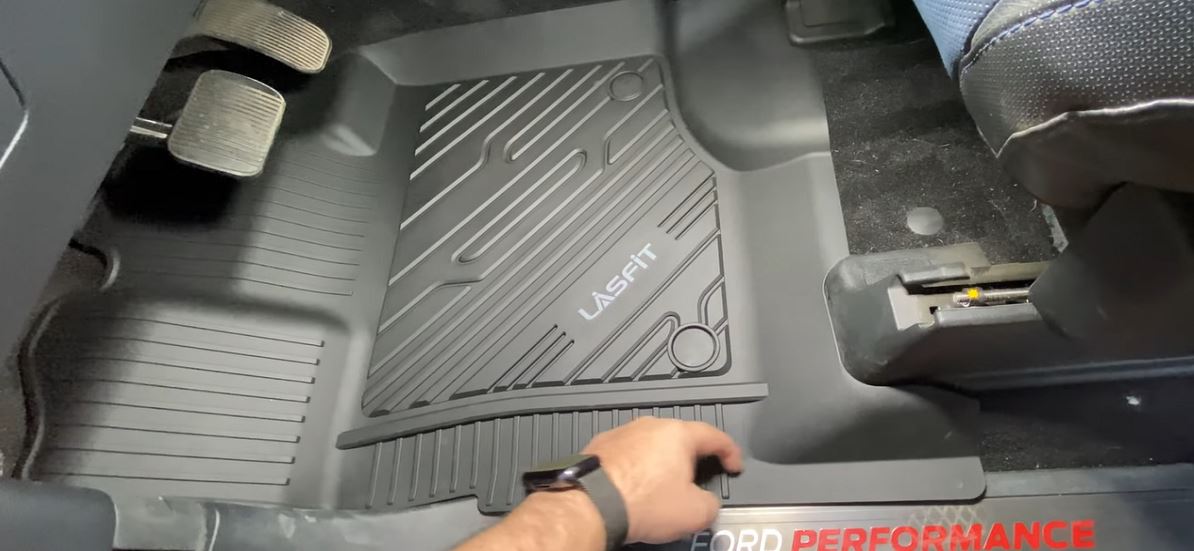 Vehicle floor mats are not just for collecting spills and dirt. They are also part of your car's interior and can make a vital impact on how good or bad the vehicle appears to others. So when talking with someone the other day, I realized that I have been using the Lasfit mats on my car floor for a while, and it needs to be discussed.
From my experience, I have found it to be one of the very useful sets of floor mats out there. It is sturdy, easy to clean, looks stylish, and comes at a comparatively affordable cost. So it is only fair if I share my Lasfit Floor Mats reviews with you.
Because with all the features and offered performance, will it be worth the money? Well, you will find the answer at the end of the article. And along with the review, you will also find a buying guide to help you choose the right floor mats easily.
So let's get started!
Lasfit Floor Mats Reviews in 2023
Lasfit manufactures its floor mats to offer their best performance and last a long time. The company does not compromise when it comes to safety and affordability. So here are the notable features and benefits of Lasfit floor mats.
Material
Keeping environmental safety in mind, Lasfit manufactures its floor mats from recyclable material. The mats are made from craps, compost, water, CO2, resin, etc. The key ingredient of the mats is high-quality TPE or Thermoplastic Elastomer.
And TPE is known for being highly durable, safe, and offering maximum protection. However, even though Lasfit claims that their mats are odorless, they are not. You can smell the material for some time after you install them, but it will fade eventually.
Custom-Fit
The company uses 3D laser scanning technology for measuring vehicles to ensure perfect fitment. As long as your vehicle and the mats are compatible with each other, you can expect a perfect fit, and the mat will cover the floor areas flawlessly. Some users have experienced small vacant areas, but according to them, it did not affect the mat's performance.
Non-Slip Design
The floor mats are designed to be non-slippery. That means they will stick to the floor without coming off. That would ensure more floor protection even if you are driving in a zigzag motion (just saying). The ridged design also ensures catching dirt and spills more easily.
Protection
When you have the Lasfit floor mats installed, you can expect to enjoy "cleaner" car rides throughout the year. Whether it is a rainy day splash, spring day mud, or winter snow, you can rely on the mats to catch anything you ride your car with and on. The mat has high ridges to ensure all the spills stay in.
Durability
As I have mentioned already, the mats from Lasfit are made from TPE material. And sometimes, they also contain PVC. Both of these materials are known for being strong, rigid, and durable. They are also highly resistant to high temperatures and impact.
Convenient
When it comes to installation or maintenance, the Lasfit floor mats are really convenient. To install the mats, all you have to do is to spread them over the vehicle floor. And as for cleaning them, just take out your mats from the vehicle, shake the crumbs and dirt loose, and then wash them with the hose spray.
Affordability
Another reason to like this floor mat set is its affordability. Lasfit offers various mat sets according to vehicle models. But most of them are quite affordable compared to other popular floor mat brands.
Pros and Cons Of Lasfit Floor Mats
It is true that Lasfit floor mats are not widely known, but they are good enough to offer you a reliable performance. And despite all the positive aspects, the floor mats also have a few drawbacks. So here are the pros and cons of Lasfit floor mats that you need to know about.
Pros
The mats are made of durable and recycled material
Non-slippery design keeps the mats secured to the floor
Laser fit system ensures more accurate measurement and better fitment
Protects from rain, mud, snow, or any kind of spill
Affordable option
Cons
The mats are not entirely odorless
Does not offer a wide range of color
---
How To Choose The Right Lasfit Floor Mats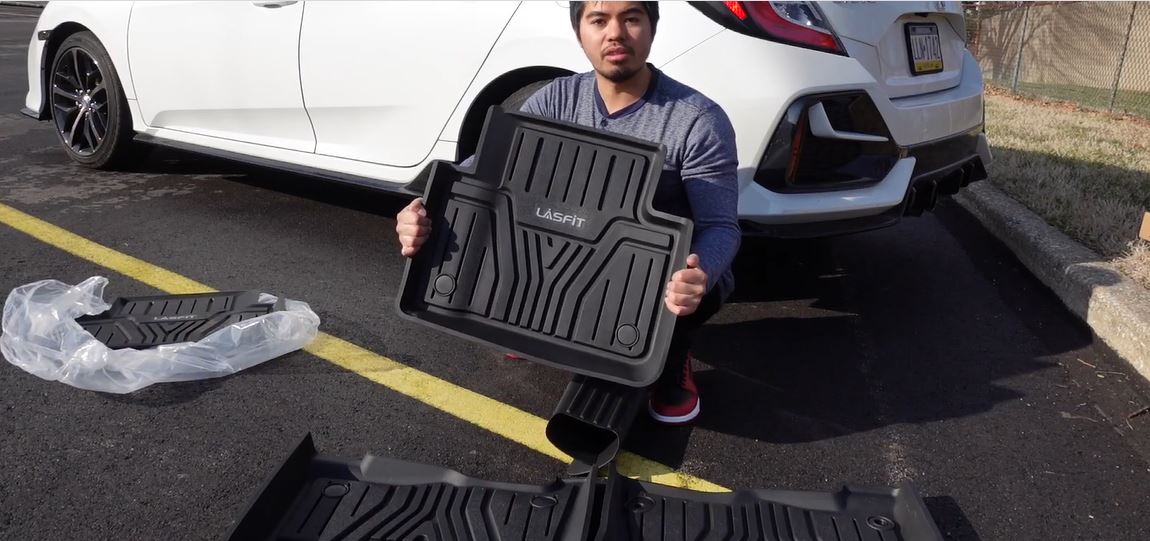 If you are ready to buy the best Lasfit floor mats, here are some of the things that you need to keep in mind–
The material is one of the most important things you need to keep in mind. All Lasfit floor mats are made of recycled and high-quality TPE and PVC materials, which make them durable.
Not all vehicles are compatible with Lasfit mats. And if the mat is not compatible, it will not cover the floor perfectly. So you must read the product details to ensure they will fit your vehicle floor and cover all the areas well.
Usually, the floor mats from Lasfit are quite affordable. However, the cost can vary depending on the vehicle model and mat size. So make sure to consider that too.
The best way to know if the mats are worth your money is to check what other users have been saying about them. You can check various online forums to learn more about these mats.
---
Lasfit Floor Mats vs Husky Liners – Key Difference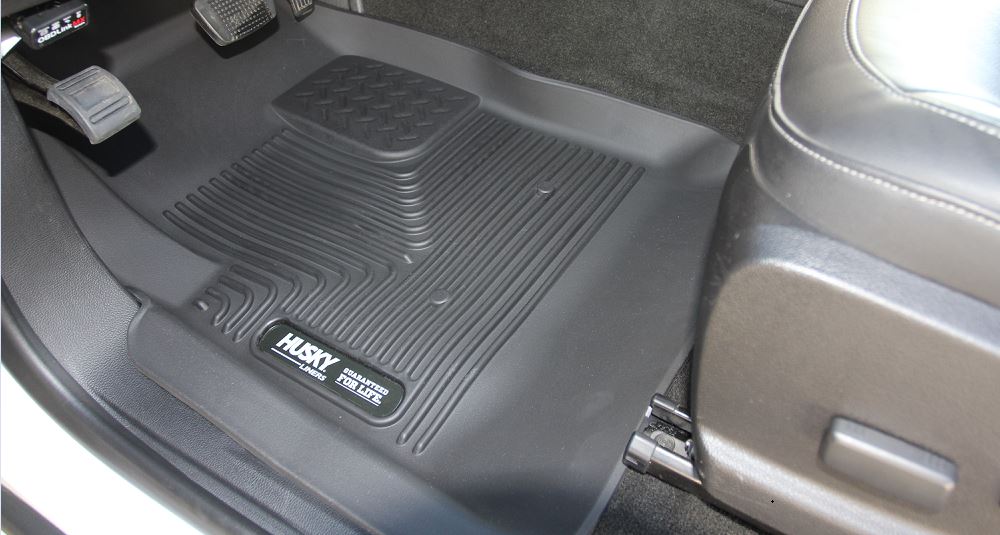 Husky Liners is a well-known brand that is often compared to Lasfit Floor Mats. In this section, we'll take a closer look at how the two brands stack up against each other.
Material and Construction
Both Husky Liners and Lasfit Floor Mats are designed to provide durable, long-lasting protection for a vehicle's interior. However, they differ in terms of the materials used in their construction.
Husky Liners are made from a proprietary blend of rubberized materials, which makes them heavier and sturdier than Lasfit. The construction of Husky Liners also allows them to fit more snugly and securely in a vehicle's footwells.
Lasfit, on the other hand, are made from a durable TPE material that is lightweight but resistant to wear and tear. While they may not be as heavy-duty as Husky Liners, they still provide excellent protection against spills, dirt, and debris.
Heavy-Duty Protection
Husky Liners are known for their heavy-duty construction and their ability to withstand harsh conditions. They are often used by truck owners and off-road enthusiasts who require maximum protection for their vehicle's interior.
Lasfit Floor Mats may not be as heavy-duty as Husky Liners, but they still provide excellent protection against spills, dirt, and debris. They are designed to be easy to clean and maintain, and they are a great choice for daily use.
Compatibility with Different Car Models
One of the advantages of Husky Liners is their compatibility with a wide range of car models. They are designed to fit snugly in a variety of vehicles, from trucks and SUVs to sedans and coupes.
The Lasfit Mats are also designed to be compatible with a wide range of car models. They are available in different sizes and configurations to fit the specific needs of different vehicles.
Price and Value
Husky Liners are typically more expensive than Lasfit, due to their heavy-duty construction and compatibility with a wide range of car models. While they may be a better choice for some users, they may not be the best value for those who don't require maximum protection.
Lasfit Floor Mats, on the other hand, offer excellent value for their price. They provide durable protection at an affordable price point, making them a great choice for users on a budget.
---
---
FAQs About Lasfit Floor Mats
How long do Lasfit floor mats last?
The lifespan of the mats depends on several factors, such as frequency of use, weather conditions, vehicle and mat compatibility, maintenance, etc. But as the Lasfit mats are made of mainly TPE or Thermoplastic Elastomer, you can expect them to last as long as most other top-quality floor mats.
How much do the floor mats from Lasfit cost?
The cost of the mats depends on several things, such as materials, fitment type, brand reputation, etc. And Lasfit comes in a variable price range depending on these facts. Nevertheless, you can expect to find a suitable mat set from $65 to $200.
Do I need to trim to fit the Lasfit mats?
Lasfit offers custom-made floor mats, so they are meant to fit the vehicle floor without issue. So there won't be any need to trim to fit them.
Do Lasfit floor mats fit all vehicles?
These floor mats are usually compatible with a wider range of vehicles. Still, you must read the product details or consult with the dealer before buying them.
---
Final Words
When it comes to floor mats, it is not unusual to be picky because you would want them to meet all your needs. In that case, Lasfit is a pretty good option. As you have read in this Lasfit floor mats reviews, these mats are made from recycled material, making it a safer choice.
On top of that, they are durable, easy to clean, and do not have an installation hassle. So if you ask me whether they were worth my money, yes, it was. Not exactly top-notch or the best vehicle floor mat set in the market. But it does a good job, for sure.