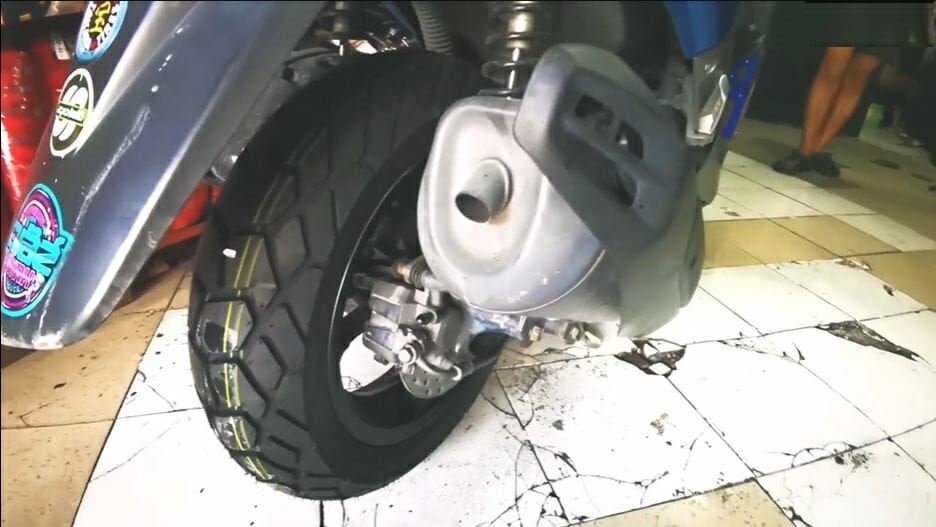 While driving, you most likely put a Corsa tire on your vehicle. You know that they focus on manufacturing tires for various seasons and driving circumstances, including those explicitly built for winter, summer, performance, and all-season driving.
On the other hand, it's likely that you haven't heard of the manufacturers that make the Corsa tires yet.
So, who makes Corsa tires? How many different choices does Corsa give you? However, we are here to provide an accurate response to that query. In addition, we will also be answering specific questions related to other topics in this post.
Therefore, let's not waste any more time and get started right away-
Who Makes CORSA Tires? (The Real Answer)
CORSA is actually a sub-brand that operates under the mother company Omni United Pte Limited. This Singapore-based brand was created by an entrepreneur named G.S. Sareen in 2003. 
This brand was established with the goal to provide superior quality tires at a fairly affordable price. Although this brand is new to the market, it has earned its name and the trust of the general consumers quite quickly by maintaining its quality. 
So, who manufactures Corsa tires for Omni United Pte Limited? Well, the manufacturing and the designing are done in partnership with various companies located in Asia. Namely, Thailand, India, Taiwan, and Indonesia. 
However, the majority of manufacturing is done by the Indonesian manufacturing company called PT Multistrada Arah Sarana Tbk located in East Cikarang, Indonesia. They also manufacture tires for the brand Achilles. 
The PT Multistrada Arah Sarana Tbk (MASA) is considered to be a tycoon in the tire manufacturing world. And they are the biggest tire manufacturer in entire Indonesia. 
Benefits of Using Corsa Tires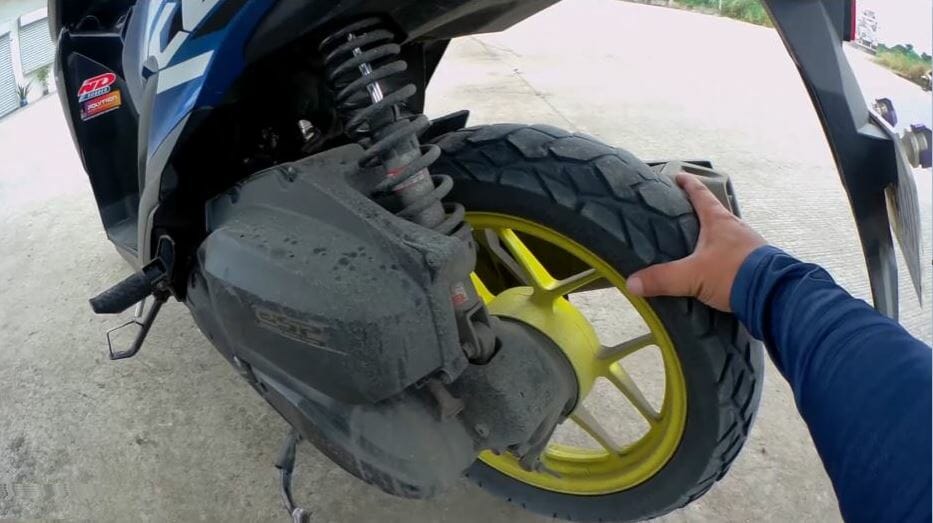 Even though you've probably heard about Corsa tires, it's possible that you haven't really used them yet. If this is the case, then you can put your faith in the fact that Corsa tires can perform well in every situation.
They are dependable, offer a relaxing experience, and have a lengthy lifespan. Corsa tires are not just good for your car but also for your wallet.
Let's dig deep to learn more about the advantages of using Corsa tires.
The symmetric tread design is a crucial benefit of Corsa tires. This design makes the tire's outer edges the same size as the centre, providing optimal traction and handling.
The symmetric tread pattern enhances your car's stability and braking ability, especially in wet circumstances.
At highway speeds, the Corsa tire enhances steering agility and cornering stability. High-speed driving is made more accessible by the presence of a semi-solid continuous interlocking middle rib.
Are you tired of hearing that little voice in your head telling you to shut up? Then it's time to switch from noisy rubber to quiet.
Corsa tires have been engineered specifically to minimise road noise, which means you can finally get back to enjoying the quiet ride that comes with a smooth, comfortable drive.
You can choose from several different sizes that are designed to fit your vehicle perfectly. Corsa's wide range of sizes means you can select the exact tire to fit the specific needs of your vehicle and driving style.
Corsa tires are made to last. Because these tires are constructed using high-quality materials and methods, they have a greater capacity to withstand the effects of wear and tear than tires manufactured by other companies.
Corsa tires are a great way to get the most out of your car without breaking the bank. They're not expensive, which means that you can buy them without worrying about spending too much money.
These tires also last longer than other brands, so you won't have to keep replacing them every few months.
Different Types of Corsa Tires

Unfortunately, this brand doesn't provide many different possibilities. However, they produce three distinct kinds of tires, each of which will be covered in the following section of this article.
These tires are appropriate for use on sport utility vehicles as well as light trucks. Let's get some information on them.
1. All-terrain
The Corsa All Terrain is the perfect tire for off-road driving. It's rugged, tough, and can handle any terrain you throw at it. With a 40,000-mile tread life, the Corsa All Terrain is not only the perfect tire for off-road driving but also for your daily commute.
It can fit a wide range of light trucks and SUVs, such as F-series, Ford Ranger, Toyota Tundra and F.J. Cruiser, Chevrolet Tahoe and Silverado, Ram 3500 and 2500.
Advantages
The tires' tread is made of a robust compound to ensure durability
They integrate deep edges that are multi-angled for maximum grip regardless of the roads
Comes with stone ejector ribs to prevent damage from roads stones
Provides improved cornering performance via the increased rubber ridges
Lateral and circumferential grooves for less hydroplaning and less traction
Optimized to reduce vibration as well as noise
Available in eight sizes from 15-inches to 20-inches
Disadvantages
Doesn't provide sufficient traction in deep mud
2. Highway Terrain
It's essential to have a tire that allows you to execute rapid, decisive turns and stops while driving on the highway, and that's where Corsa Highway Terrain Tires come in.
They offer 40,000-mile tread life, which is sufficient enough to enjoy a long-lasting, smooth performance in high way terrain.
Advantages
These tires have symmetrical tread patterns for utmost traction
Has a continuous semi-solid centre rib to provide maximum steering response
The centre rib also offers stability while cornering
Four peripheral grooves drain water from the tire tread, decreasing aquaplaning and improving wet traction
Integrates hundreds of sipes to provide additional cutting edges in icy and snowy conditions
Sizes range from 16 to 17 inches and have an E-rating for load rating
Disadvantages
Doesn't provide sufficient traction in winter
3. Highway Terrain Plus
The Highway Terrain Plus is an excellent choice if you need a tire that can withstand the worst weather and perform well off-road. SUV and truck drivers can depend on this durable all-season tire to provide superior traction, handling, and a comfortable ride.
Advantages
They also have symmetrical tread patterns so that you can get utmost traction on the dry surface
Incorporate a wide centre rib, which provides superb handling and steering
Decrease aquaplane by removing water out of the tire with the help of four long wide grooves
These tires are available in between 15-inches to 22-inches
Disadvantages
Performs really poor in freezing weather
How Much Does Corsa Tire Cost?
You might be wondering why these tires must come at a high price. Then let me assure you, as I said earlier, these are the most affordable tires out there without compromising on quality. 
Now let's take a brief look at the Corsa's most popular tires price-
A single piece of the Corsa All-Terrain tires comes at between 120-180 US Dollars that may vary in size.
As for the Corsa Highway Terrain tires, you can grab one for around 115 US Dollars.
And the Corsa Highway Terrain Plus comes at a bit higher price than the previous version. You can buy one for around 175 US Dollars. 
---
Are Corsa Tires Any Good? (Expert Video)
---
The Best Alternative of Corsa Tire
As we have gone through the in-depth details of different variants of the Corsa tires, now let's see what you can have close to the Corsa tire if you don't feel like buying a Corsa.
Here's a great alternative-
Pirelli PZero All-Season Ultra High-Performance Radial Tire
When it comes to quality and performance, Pirelli is the closest competitor to Corsa. This high-performance radial tire is highly universal. It will satisfy any of your driving enthusiasm with confidence.
The PZero is the perfect all-season companion for you no matter if the weather is hot, dry, cold, or wet. The all-season tread compound containing Polymer and a special Silica will give you a superior grip on the road.
Moreover, the tire's four 4 circumferential grooves will provide some extra traction assistance while driving on wet surfaces. In my testing, the PZero also offered an excellent Hydroplane resistance and a moderately short braking distance.
Pros
The well-designed circumferential grooves offer a great steering response
The Polymer & Silica offers exceptional traction and a Shorter braking distance
Efficiently designed treads provide excellent Hydroplane resistance
Asymmetric tread models allow a screeching noise-free driving
Cons
The traction is not the best on heavily snowy surfaces

---
Final Words
Well, it's time to part. In this article, I intended to inform you about the famous tire brand Corsa and its ancillary questions that sometimes the general consumers want answers about.
If you were wondering about who makes Corsa tires, I hope you found the precise answer. If you still have some other questions in this regard, make sure to leave a comment and I'll try to answer that for you.
Thanks for giving it a read!