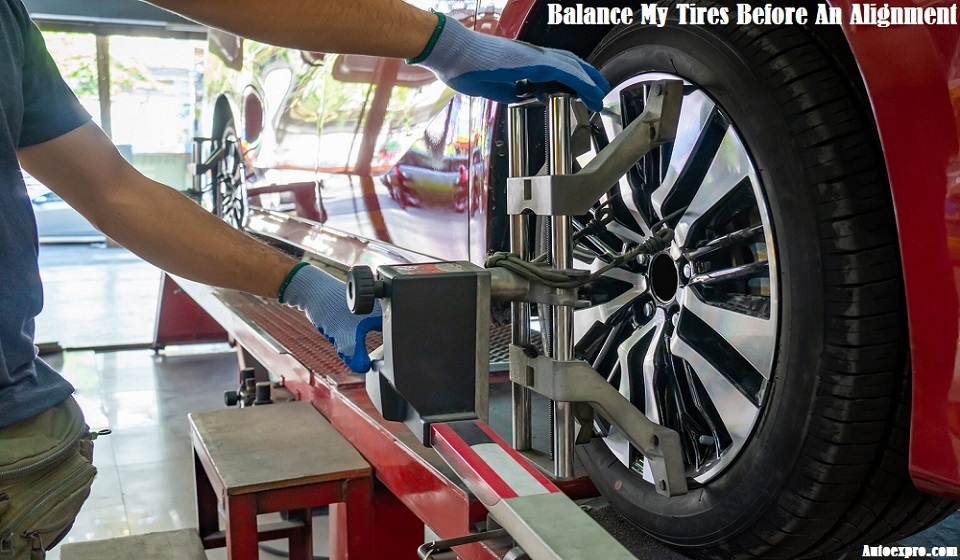 Tire balancing and alignment are very important not only for the car's longevity and proper function but also for the rider's safety. When it comes to regular checkups of your car, you might wonder, "Should I balance my tires before an alignment?'
It is not mandatory to balance your tires every time you go for an alignment. These two processes mostly work on the wheels but serve different functions.
So, depending on the condition of your car, you might or might not want to balance your tires before an alignment. Let's find out which is best for what conditions and whether you should get both or not.
Identifying The Primary Distinction Between The Two
Balancing makes sure that the weight is evenly distributed along the whole rim of the tire. This means that when the tire spins, the tire experiences equal weight at all times.
On the other hand, alignment means getting both of the tires on an angled setting, which means that the angle of the wheels is set up relative to each other. This concerns the angle between the upper and lower ball joints, as well as the tire and axle.
Understanding Alignment And Its Use
It is necessary to understand that alignment does not mean having the wheels perfectly straight. There are different measures for the three types of angles of the car wheels. These are,
Caster Angle
Camber Angle
Toe Angle
Camber angles are responsible for the cornering performance of a car. These angles can be both positive and negative. A negative camber angle means better cornering performance for a car.
The reason is that while cornering, the car's outer wheels experience more frictional force than the inner wheels. It is because the outer wheels have more normal force on them. Thus, the wheels on the outer side face a temporary deformity, reducing the surface area.
So, when a negative camber angle is used, the surface area of the outer wheel increases while cornering. It means that there will be more control while cornering.
A caster angle is provided in each car to make the patch area fall behind the pivot point of the wheel. A patch area is simply where the wheel touches the ground, and the pivot point is the straight line from the caster point.
When a positive caster angle is provided to a car, it increases the straight-line stability and functions as a mechanism to return the steering wheel to its original position.
A positive caster angle lets the wheel create torque on the wheel when it is not in a straight line. When you let go of the wheel, that is when the torque can bring the wheels back to their straight positions. This torque is what makes the steering wheel rotate back to its initial position.
Caster angles on modern-day cars are not adjustable. They are fixed by the manufacturers. However, if in any way the caster angle is compromised, then your expert should be able to bring it back to its original fixed angle.
Toe angles make all the difference in steering response. In modern passenger cars, the toe angle is adjusted to reduce the steering response as necessary.
The reason is that, even though higher outward toe angles provide greater maneuverability, they also mean that it will respond more quickly to all unintentional steering input. Too much steering response is a safety issue.
Related Post: How To Remove Power Steering Pump Pulley Without Puller
What Does Alignment Offer?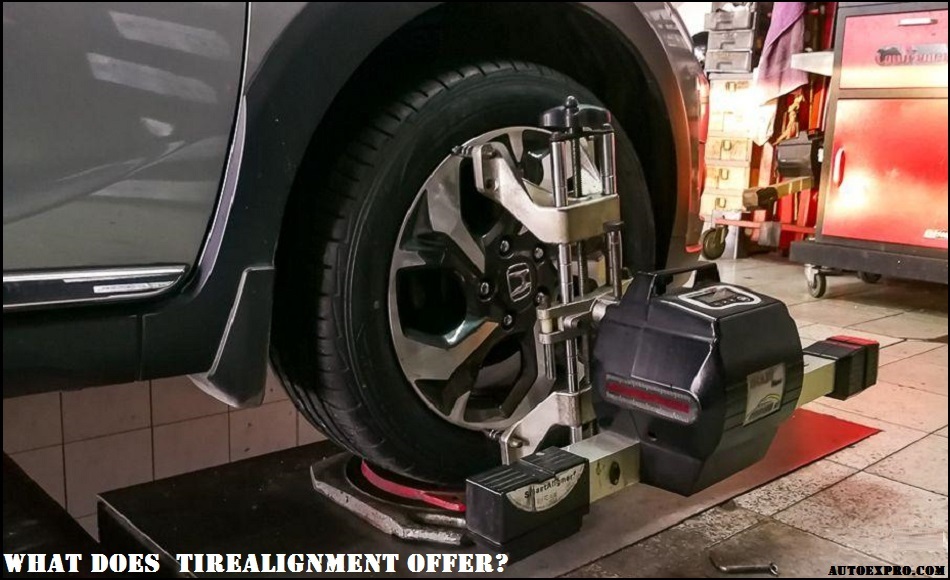 Good alignment of wheels offers many advantages and saves money in the long run. Here are a few noteworthy ones,
A pair of well-aligned wheels means there is less pressure on the suspension parts, thus increasing their longevity.
If the tires are aligned, then the tires will not face severe wear.
Cars with well-aligned wheels offer a better riding experience and more control.
Perfect alignment also provides three major performance benefits. These are
Better Cornering
Better straight-line stability
Safer maneuverability
Symptoms That Your Car's Tires Need To Be Aligned
Now that you know when to balance your tires, let's move on to the conditions when alignment is necessary.
If you experience that your car moves considerably sharper on one side than the other, it means the tires are not aligned.
If the tires on one side are experiencing more wear than the other side, It is because unaligned tires experience more weight on them, causing more friction and wear.
If your normal steering measurements don't feel the same on both sides, then it could be that your tires are not aligned.
You might notice that your tires are off-centered. That means they are not properly aligned.
You might hear tire screeching if the tires are not aligned.
Understanding Balancing And Its Use
The wheels of a car have a certain weight distribution. With time, due to wear, the weight distribution of a tire is ruined. To fix this, extra weights are added to the tire to balance out the weight.
These weights can be added on the inside or outside of the wheel. To do this, the tires are removed from the car and then placed on a balancing machine. When all the measurements are done, the machine shows what amount of weight should be added on which side to have perfect balance.
When the weight is added, the machine shows the value of zero. It means that there is no need for any more weight and that weight should also not be reduced.
What Does Balance Offer?
When you are thinking, "Should I balance my tires before an alignment?" then you must know what advantages balanced tires provide. Here are a few noteworthy ones.
Balanced tires will last longer because there is no uneven wear.
Balanced tires save your fuel by reducing energy consumption.
Rides will feel smoother with fewer to no vibrations.
It increases the overall safety of your vehicle.
Symptoms That Your Car Tires Need To Be Balanced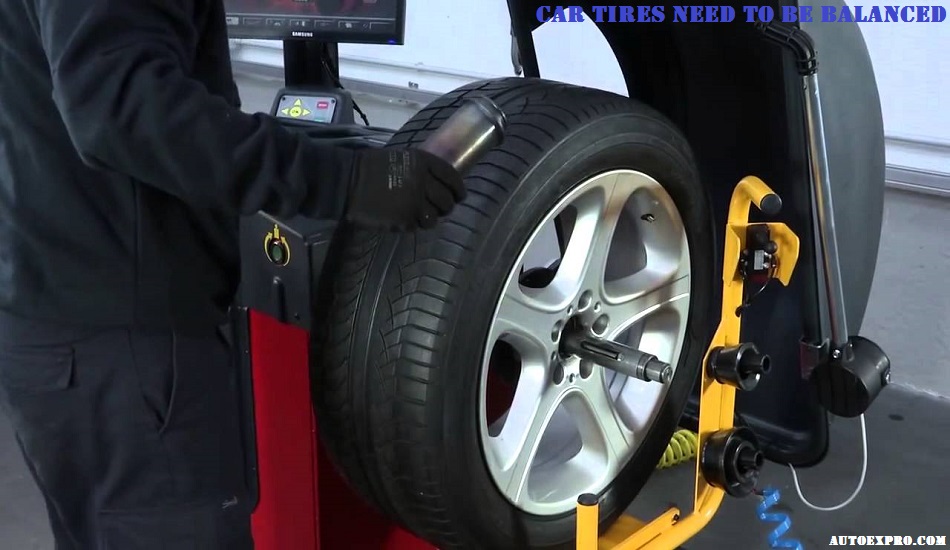 Defects in the tires don't appear just suddenly. If you know what you are looking for, then you can identify the problem long before it becomes serious. With that being said, here are the symptoms.
Your tires are fully and equally inflated on both sides, but you feel that the car is leaning on one side.
If there is uneven wear on the tires. This means that the tire is not balanced correctly, and the unequal weight distribution is causing extra wear on one side.
You experience vibrations while you steer your car. Unbalanced tires cause extra stress on the steering equipment and thus cause vibrations.
If you experience fuel-burning faster than usual, it could be due to unbalanced tires. Unbalanced tires cause extra friction and more force is required to maintain normal conditions, so it burns more fuel.
Experiencing shock on the bearings can also indicate that the tires are unequally balanced.
How Fast Can I Drive With Unbalanced/Unaligned Tires?
You will start to feel the symptoms severely at 60-70 mph. You should not try to go fast with unbalanced/unaligned wheels because it can cause damage to your car. It can also be the cause of serious accidents.
Balancing And Alignment For New Tires
One might ask, should I balance my tires before an alignment if the car or the wheels are brand new? Wheels are supposed to be perfectly balanced when they are not used or fairly new.
Tires lose their balance due to use and wear. So, it is safe to assume that a newly bought car tire will be perfectly balanced.
Most cars have their tires aligned while starting. For wear or other reasons, you should recheck the alignment while you are replacing the tire. Because the need to add a new tire means that the old one has gone through a lot. That has also affected the alignment of the car's tires.
If you are buying a second-hand car, then it's definitely worth the hassle to check the balance and alignment early on.
Should I Balance My Tires Before An Alignment?
Now that you know the uses, advantages, and symptoms of both cases, it's time to decide.
Before that, you should ask yourself these questions, What symptoms is my car showing? What type of performance am I expecting from my car? Do I feel comfortable and safe in my car?
If you notice that the symptoms of unbalanced tires are present along with the symptoms of misaligned tires, then it would be wise to get both checked.
There are times when you might be confused. In such scenarios, you should get your car checked by an expert. But in most cases, you would be the first one to notice the differences.
---
How to Tell if Your Vehicle's Tires Need Balancing
---
Final words
Hopefully, this answers your question, "Should I balance my tires before an alignment?" You should always pay attention to minor changes in the performance of the car.
That way, you will be able to detect any abnormalities early on and take steps as necessary. Remember, wheel alignment and balancing concern your safety as well as the performance of your car.