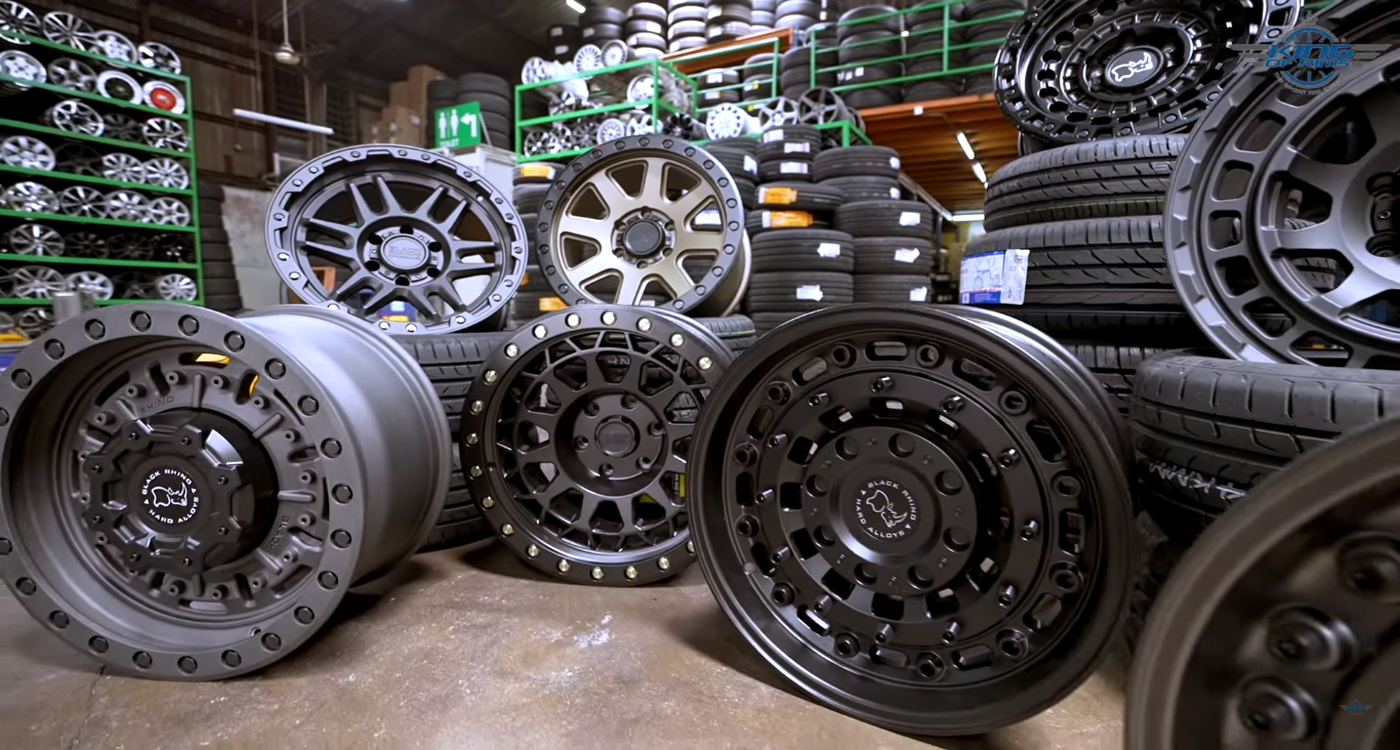 Hello Jeep lovers, how's going?
I guess your jeep is doing well. But a regular checkup is mandatory, right? And when you perform the regular checkup, do you check the wheels too? To get the best out of your Jeep Wrangler JK, you should have a perfect set of wheels.
That's why picking up the best wheels for Jeep Wrangler JK is required. If your daily inspection says that your current wheels are dented, rusted, or scuffed, you should get the wheels replaced for your safety.
I know you'll be confused to pick from all the wheels available in the market. That's why I'm here.
I've tested a lot of Jeep wheels you'll find in the market because I love to do the testing thing. So, I have the best suggestions when you're looking for a replacement for your current wheels.
Here in this article, I'm going to talk about the top five best Jeep Wrangler wheels from my perspective. I hope you'll find yours too. For your ease, I've suggested the things you should focus on to choose the best wheel.
Stay tuned, read carefully, and pick yours.
Top 5 Best Wheels for Jeep Wrangler JK Reviews
1. RockTrix RT105 17 inch Wheel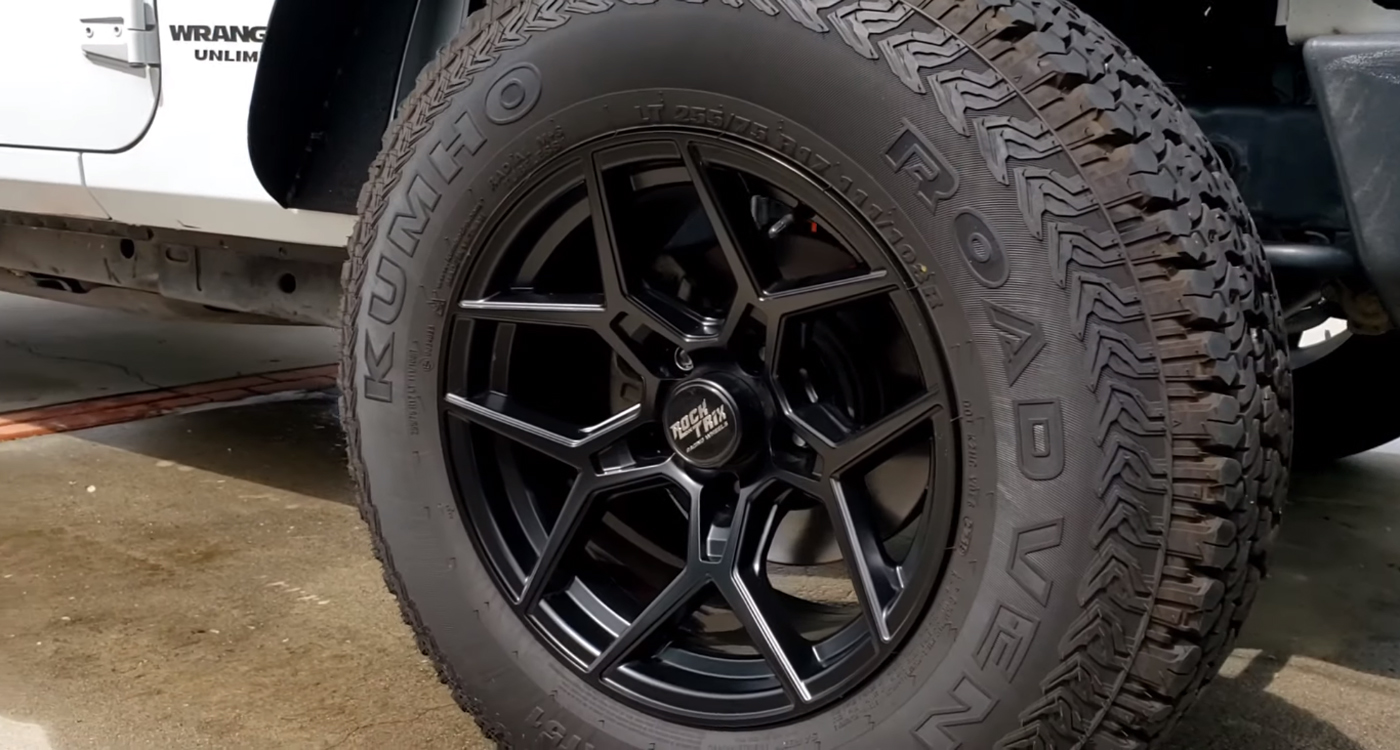 For your 2007-2021 Jeep Wrangler JK, RT105 from RockTrix is the best aftermarket choice I guess. I've used this wheel for nearly two years. Within this time, it has won my heart.
This aluminum-built wheel hasn't disappointed me a bit because of the strength it offers. This is a perfectly made wheel suitable for both on-road and off-road rides. My off-road adventures were leveled up because of these wheels.
It comes as a perfect one-piece wheel with a matte black finish. The finish ensures protection from weather elements. My wheels came without any issues. Thanks to the CNC machine technology used by Rocktrix.
With a -12mm offset, it stays extended past fenders. This ensures a rugged look. Besides, it gave me around 1-inch inner clearance to modify my suspension components.
32-35 inch tires go with it perfectly. I used 34-inch with it. So, I didn't have to lift my Wrangler JK.
Remember one thing- it needs cone seat lug nuts to install. So, make sure that your vehicle has similar nuts. Aftermarket nuts will also work well.
Specifications:
Size: 17×9, 18×9, 20×9
Offset: -12mm or +12mm
Lug Pattern (Pitch Circle Diameter): 127mm
Pros
Improves the look of your Jeep
Suitable for both on-road and off-road
Great deal for the money spent
Smooth driving experience
Cons
May have to change the Fender in some states
---
2. American Racing AR172 Baja Wheel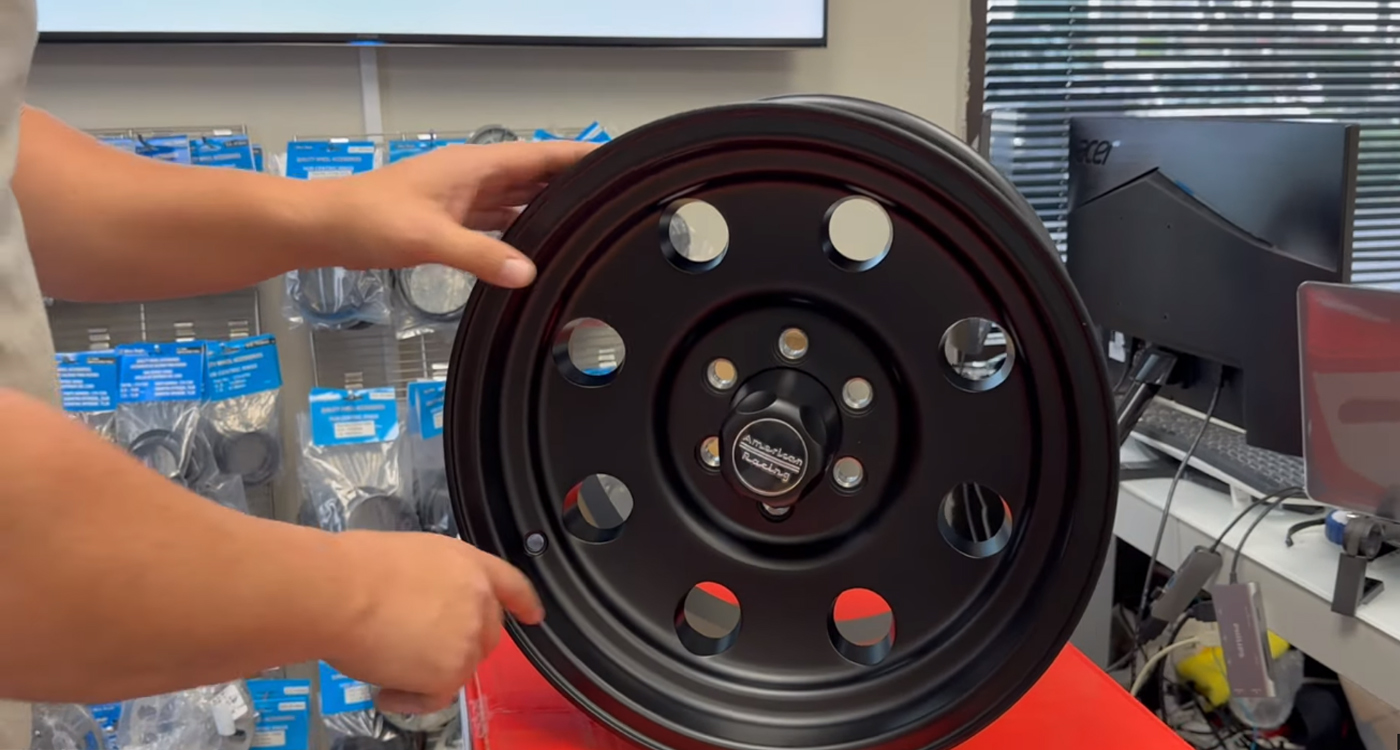 I've used AR172 from American Racing for a few months. I recommend this for your Wrangler JK because of the on-road performance. I used to drive almost every day and it was just perfect. It may need modification but is worth it.
This wheel is made of aluminum. As a result, it offers huge strength and durability. I couldn't check the durability as I had to change the wheels to try another one. But from my experience of driving, I can say that it will serve you for a long time.
There are multiple colors and finish options to pick from. I'm not a fan of polished ones but I must say that this comes with an awesome appearance. I picked the Satin Black painted finish one.
The look seemed a bit old-school to me. If you're interested in old-school things, you should try this out. Otherwise, skip to the next suggestion.
I don't suggest this for extreme off-roading. For on-road rides, this is perfect. Also, it can support you in regular off-roads.
Specifications:
Size: Comes in different size options
Offset: Varies depending on the size
Lug Pattern (Pitch Circle Diameter): Varies depending on the size
Pros
A perfect pick for old-school people
Dependable wheel within a reasonable price
Strong and thick yet lightweight
Has multiple sizes and offset options
Cons
May require you to buy hub rings
---
3. Mickey Thompson Classic III Wheel
Well, this is another classic or old-school suggestion for you. The Classic III from Mickey Thompson can blow your mind with its appearance. Though I'm not a fan of the classic appearance, this one is a good one I must say.
It comes with two color options- satin black and polished. As I've said, I'm not a fan of the polished one. So, I picked the satin black one and it was great to look at. The outer lip is made intensely smooth to enhance the appearance.
Just like the previous two, it is also made of aluminum. As a result, it doesn't weigh much. Still, it comes with a high load rating. So, you can depend on it with loads, especially in on-roads.
For off-roading, this one is an awesome wheel for Jeep Wrangler JK. It is designed and engineered to be used in extreme off-road conditions too. Durability is guaranteed as it is backed by a lifetime warranty for any sort of structural defects. This shows the confidence of the manufacturers of this wheel.
Specifications:
Size: Comes in multiple size options
Offset: Varies depending on the size
Lug Pattern (Pitch Circle Diameter): Varies depending on the size
Pros
Suitable for classic design lovers
Works great in extreme off-roading conditions
Comes with a high load rating
Smooth and clean appearance
Cons
The polished finish might fade away with time
---
4. XD Series by KMC Wheels XD775 Rockstar Matte Black Wheel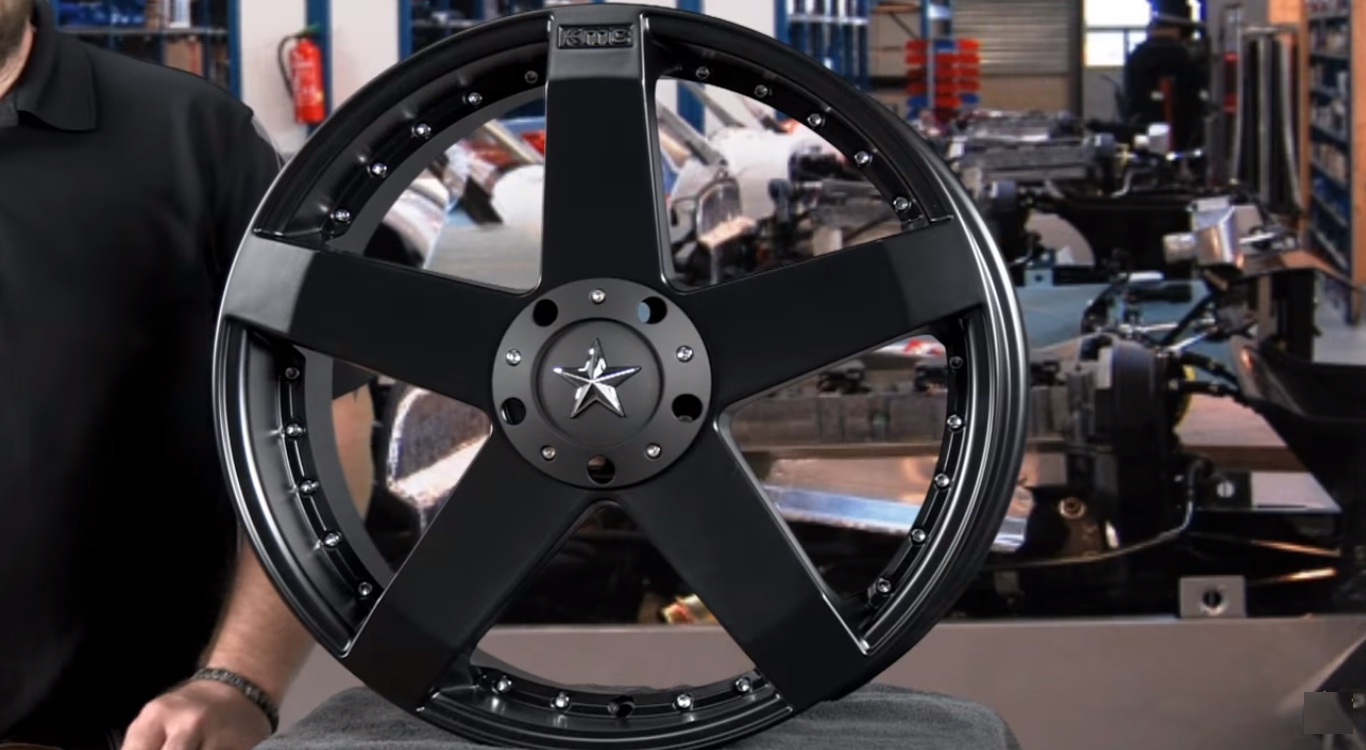 The XD775 from KMC Wheels is the next one that I can suggest to you. I love the appearance no matter it comes with a matte black or chrome finish. The reason is the wheel design. And finally, I'm talking about another wheel for you if you're not a classic lover.
This wheel served my purpose of off-roading and totally satisfied me. It is stiff, strong yet very lightweight. As a result, it could easily take the load and pressure without any impact on it and didn't allow its weight to affect its performance. A special thanks goes to its aluminum build.
So, if you're looking for wheels for extreme off-roading, you shouldn't ignore this.
Durability is another thing that satisfied me. I've used this for more than two years and couldn't find any issue like wear or tear. In both on-road and off-road driving conditions, it performed with similar perfection and didn't show any durability issues.
If I haven't said it yet, this wheel has come to enhance the appearance of your vehicle. So, don't miss it.
Specifications:
Size: Comes in several size options
Offset: Differs depending on the size
Lug Pattern (Pitch Circle Diameter): Differs depending on the size
Pros
You have so many options to pick from
Comes with an attractive design
Suitable for both off-road and on-roads
Light but strong and able to take a huge load
Cons
Doesn't come with lug nuts
---
5. PRO COMP Series 69 Vintage Matte Black
Though I'm not a fan of the classic, I have to suggest you this one because of the performance it shows. The Series 69 Vintage from Pro Comp is a champ when it comes to performance on-road and on highways.
This aluminum-made wheel comes with incredible strength and a catchy look. As a result, it can withstand huge pressure and perform seamlessly. With a matte black finish, it enhances the outlook of your Jeep Wrangler JK.
I've used this for almost six months for test purposes and enjoyed a seamless performance from the very first day to the last. The reason behind this is the engineering and uncompromised manufacturing process.
Besides on-roads, it is similarly able to perform in most off-roads too, except the extreme ones.
The massive brake clearance in this wheel makes your brake modification easier and smoother.
Another reason I love this is the price. With such a reasonable price tag, this wheel can be the next aftermarket kit that you can get installed.
Specifications:
Size: 17×9
Offset:5
Lug Pattern (Pitch Circle Diameter): 17 inches
Pros
Comes with incredible strength
Great value for the money spent
For both on-road and off-road
Gives a vintage and catchy appearance
Cons
The backspace could be deeper
---
Tips to Buy the Best Wheels for Jeep Wrangler JK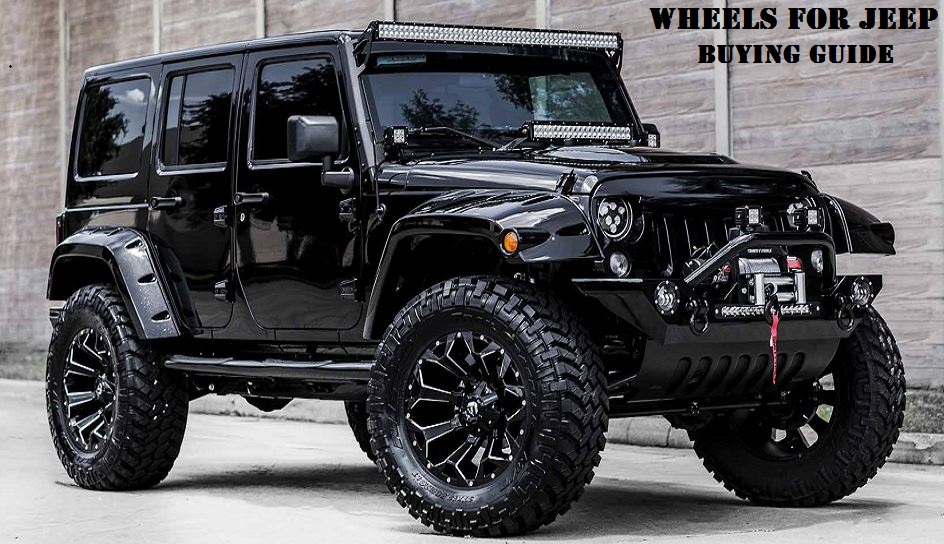 The wheel is not something that you just go to the market and buy. It is an investment that is related to your safety. So, you should be careful about it and check some things before making a choice.
Here I'm going to talk about exactly what to check to pick the best Jeep Wrangler wheels. Go through the section to get an idea about what to check while buying wheels for a Jeep.
Material matters because strength depends on it. Steel wheels are strong and durable, but heavy. These are cheap in price. But you won't find a lot of designs.
Alloy wheels can provide almost similar strength to steel. Besides, these are very lightweight compared to steel wheels. These come with a higher price tag.
You'll find wheels made of forged aluminum. These are extremely strong and durable. These extremely light wheels come with a high price tag.
Also, you'll find multi-piece wheels that are made in pieces, and then the pieces are added.
Going for lighter ones is always recommended, but focus on your budget too.
I always ask you to make sure that your aftermarket rim size is similar to the size of the original rim. This saves you from a lot of fitment issues. If you buy smaller or bigger ones, you'll have to change the tires accordingly. Besides, you'll experience the difference in handling.
Similarly, pick one that comes with a similar width. Otherwise, you'll face issues.
Lug pattern or bolt pattern is the pattern in which the bolts sit to mount the wheels to the wheel hub. Different vehicles have different lug patterns. So, wheels come with different lug patterns too. That's why, before picking a wheel, make sure that it matches the lug pattern of your vehicle.
Otherwise, you can't install or mount it to your Jeep.
The distance between the center of the barrel and the mounting pad is counted as offset. A wheel with an offset of 20 means the mounting pad is 20mm distanced towards the front side from the centerline.
I suggest picking a wheel with a similar offset as the OE one. If you pick one with a different offset, make sure to buy a closer one. Otherwise, you may have to change some components in the suspension system.
Beadlock is important if you're into regular extreme off-roading. This is an additional feature that helps the tire stick to the wheel. A common beadlock is a clamped ring on the outer bead. Also, you may find an inflatable tube inside the tire as a Beadlock. There are multiple other types.
If you ride on regular roads, you should avoid beadlocks. These come with huge weight. As a result, these are tough to handle. Also, these may cause accidents.
Wheels come in different designs. Pick one that you like. It helps you to determine the look of your vehicle. Wheel design may make your jeep look aggressive or calm.
Also, pick a finish that you like. Chrome, black, milled, or machined- pick one. Also, some wheels are colored. In that case, I like the matte finish. But you have other options like satin and glossy. Pick one that matches and improves the look.
---
Frequently Asked Questions (FAQ)
Do I need to modify my Jeep to install an aftermarket wheel?
Modification is not a must while getting aftermarket wheels installed. As long as you're installing wheels similar to your OE wheels, no modification is needed.
But if your aftermarket wheel comes in different sizes or with different offsets compared to your OE wheel, your vehicle may require slight or severe modification. For example, depending on the wheel, you may have to replace your fender or change some components in your suspension system.
If you don't want to bear the cost and hassles of modification, I suggest picking wheels that match the specifications of your OE wheels.
Which one to pick- steel wheel or aluminum wheel?
Answering this question is a bit confusing these days. Even a few years ago, it could be easily said that steel wheels are for off-roading and aluminum wheels are better for regular driving. The reason is- steel wheels are stronger and heavier for handling the insane pressure of off-roading.
But now, the scenario is a bit different. You'll find a lot of aluminum wheels engineered for extreme off-roading. So, it is better to focus on the purpose that the wheel serves if nothing else matters to you.
Steel wheels are a bit heavy. So, these may affect your fuel economy.
Is my OE lug nuts enough to install an aftermarket wheel?
It depends on the wheel you're purchasing. In most cases, you can't use your OE nuts to install your aftermarket wheel. In that situation, you may have to buy a set of lug nuts differently.
Also, some wheels come with compatible nuts. I suggest buying these wheels as they save you from the hassle of searching for compatible nuts.
If possible, pick wheels that are compatible with OE nuts.
---
How to Install Tire and Wheels on Jeep Wrangler
---
Final Verdict
These are my top picks when it comes to the best wheels for Jeep Wrangler JK. I've used a lot of wheels for testing purposes. Among those, I've found these wheels most suitable from the point of performance, price, and durability.
Everything here is my opinion on these wheels depending on my experience and other user reviews. So, I guess these will be great for you too. One suggestion, before confirming one, make sure that it fits your vehicle model and make.