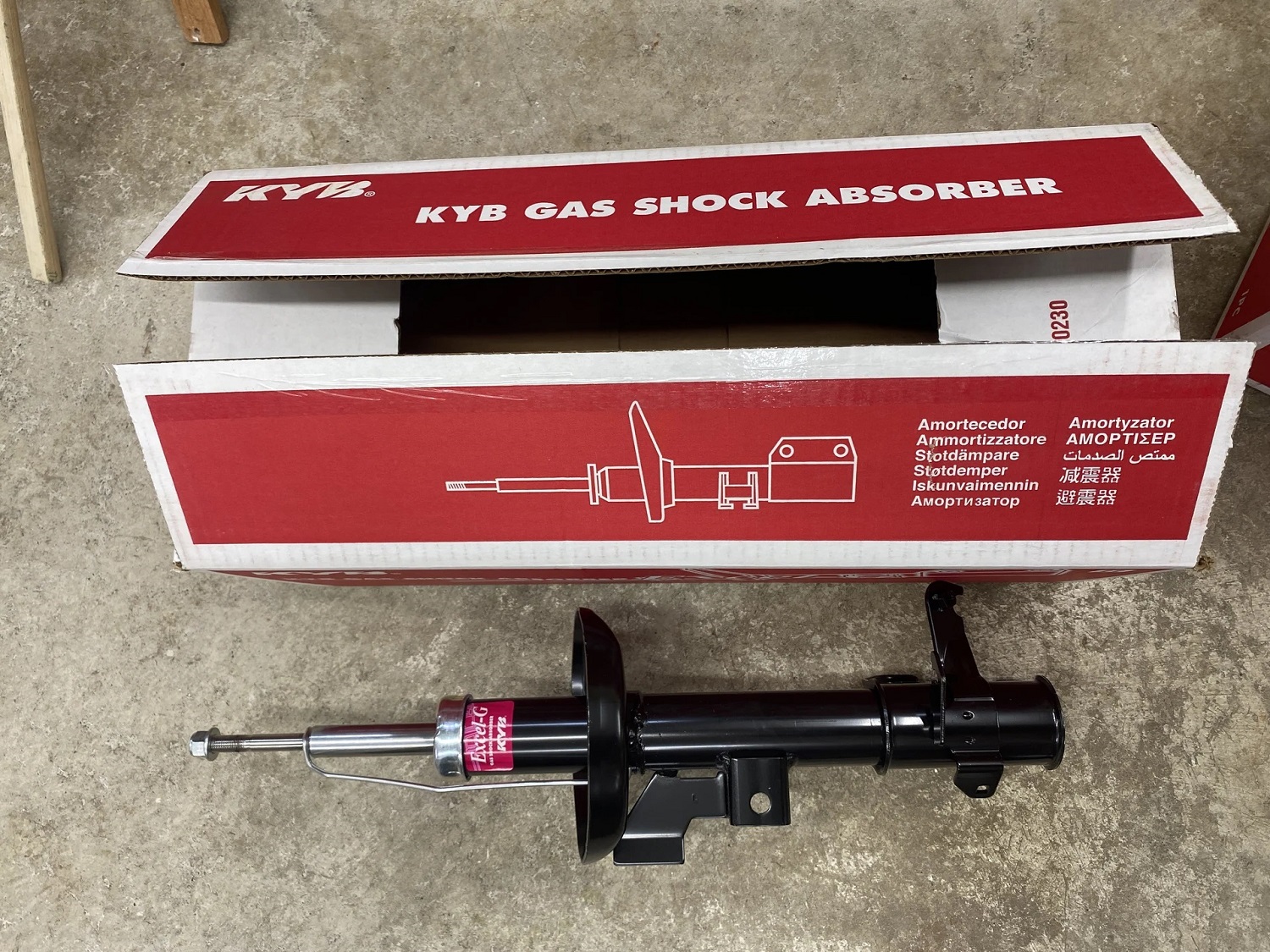 Shocks are great for improving a vehicle's performance if you know how to get the right ones. Among many shocks available in the market, I got the chance to test the Excel-G model from KYB because I was researching for a KYB Excel-G shock review. Why? Because I heard a great deal about it when browsing through forums and talking to professionals.
If you are an automotive enthusiast, you might already know that KYB is one of the leading brands for getting car replacement parts. But did this shock model live up to my expectations? Was it worth the price and effort? Would I recommend it to others?
Well, you will find all the answers in today's KYB  Shock review. So hop on and ride ahead!
KYB Excel-G Shock: At A Glance
| | |
| --- | --- |
| Compatible Vehicle Type: | Trucks, cars, SUVs, CUVs, etc. |
| Shock Type: | Twin-tube |
| Shock Position: | Front and rear |
| Construction: | Similar to the original KYB |
| Material: | Chrome-plated piston rod |
| Exterior Finish: | Painted |
| Mount Style: | Eye-ring |
| Installation Hardware: | Included in the package |
KYB Excel-G Shock Review
Let me clear it up that I used the rear shocks for my vehicle. So here are my two cent thoughts regarding the KYB Excel-G shocks.
No matter what automotive part I get, I am always careful about the material. Because it pretty much affects everything about the product. And as for these shocks, KYB stayed true to its original form.
The shocks are made with chrome-plated piston rods. I believe it is one of the best materials for shocks since it reduces stress and does not wear off easily. On top of that, the surface is very smooth and has a multi-oil seal, giving away the classy KYB vibe.
However, while everything about the material seems outstanding, it is also nothing extraordinary. Since I have used KYB shocks before, I did not find anything about the material that could surprise me.
For construction, KYB stuck with its original shock absorber design, which I think is pretty great. It has a twin-tube design, and the outer shell is among the thickest. This feature will give you plenty of advantages as you ride with these shocks.
The seamless working cylinder allows the valves to work smoothly. Also, I noticed that it has a Teflon-coated piston band, and it can be very reliable for long-term sealing.
The construction makes sense because I have noticed that maintaining wheel alignment correctly has gotten easier ever since I got these installed. Then again, isn't it basically what shocks are supposed to do?
The shocks did not improve my ride quality by A LOT. But I still noticed that it made my ride a bit firmer than before.
Another thing about these shocks that I must mention is their quick steering response. Also, they help hold down the rear of the vehicle when pressing on the brake. This feature helps reduce the stopping distance and also helps expand the shocks' lifespan.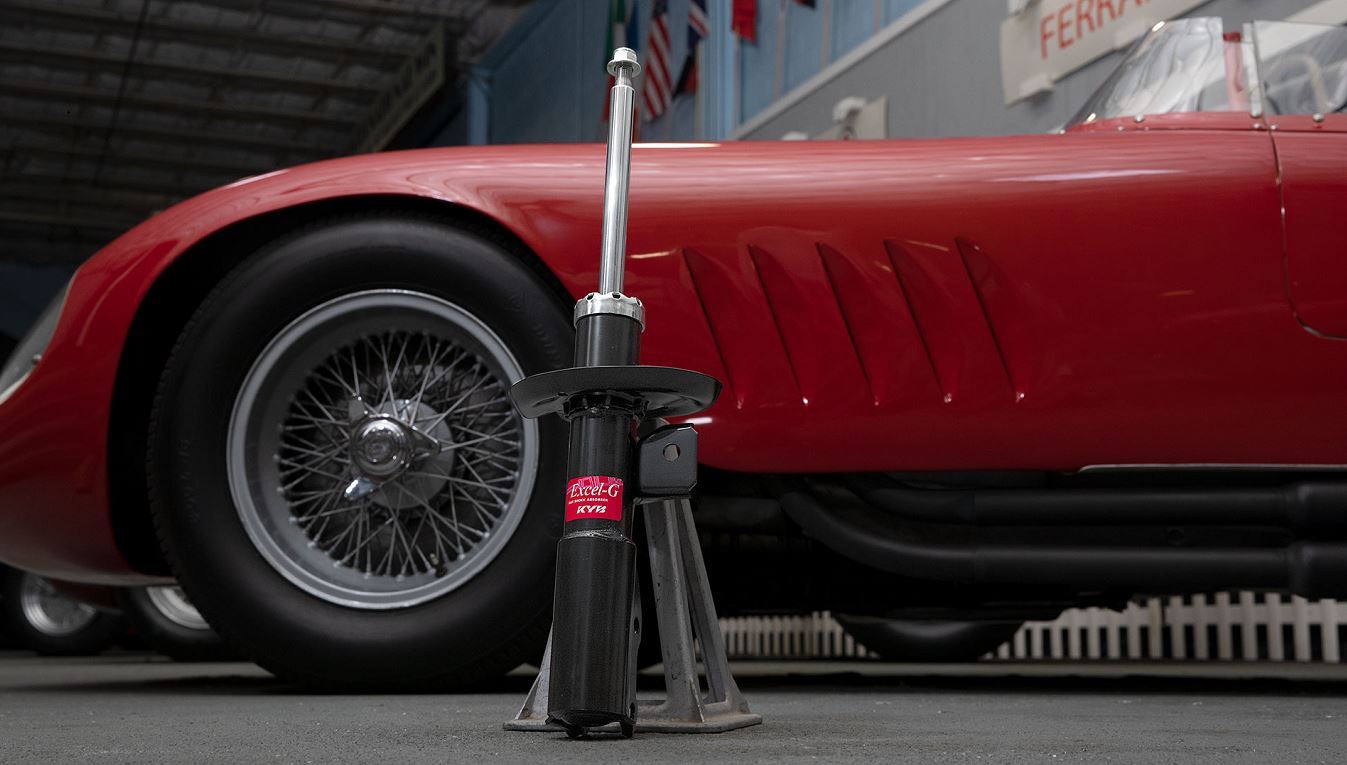 The KYB Excel-G shocks are for cars, trucks, CUVs, and SUVs. It is more suitable for regular vehicles that you use for daily commutes. If you have sporty cars, I would say it would be best if you looked into other KYB shocks.
As for vehicle fitment, it is a vital factor. The shocks come with vehicle fitment compatibility. You must provide the seller with your vehicle model and year information to get the right parts. If the shocks are incompatible, installing them will be a hassle and require adjustment.
The dampers in the KYB Excel-G shocks offer almost the same comfort as OEM shocks. I say "almost" because they might not always feel the same. Some users say that they felt it was below average or average compared to other shocks that they used. But you will experience better handling and traction, that's for sure.
I chose to review the Excel-G shocks because they are affordable. It is not easy to find such well-performing shocks at such a price. In fact, the KYB shocks are cheaper compared to many I used before. That's why I moved to this brand.
The KYB Excel-G shocks have an average lifespan and can be expected to last around 70,000-80,000 miles. Still, I have seen people using them for 5 to 7 years, which is pretty impressive for the price they come in. It doesn't bother me much because KYB offers a long-term warranty for its shocks.
So, if the shock expires before that or while you are still under warranty coverage, you can claim it and get a replacement. That sounds like a good deal to me.
Hardware And Installation
I was relieved to see that the shocks come as pre-assembled, meaning I don't have to go through the struggle of putting it together. Though I got all the necessary hardware in the package, I have noticed on various forums and reviews that some users got packages with missing hardware.
The installation process took around 35 minutes. Since the shocks came ready, the only thing that took time was getting the alignment in the damper setting. That is because the shocks don't come with the metal tab that helps you guide through the process, unlike some other shocks in the market.
Nevertheless, I think even an inexperienced person can get them replaced and installed in under an hour.
Tip
Most people would make a mistake in setting up the brushing and will complain about the shocks making noise. But do you know why that happens?
Well, when aligning the brushing with metal, make sure they look more like a sandwich. The metal parts should be on the end sides, while the rubber parts should be in the middle. If you place the metal parts facing each other, they will keep on making noise.
KYB Excel-G Vs. Bilstein Shocks: Which One Is Better?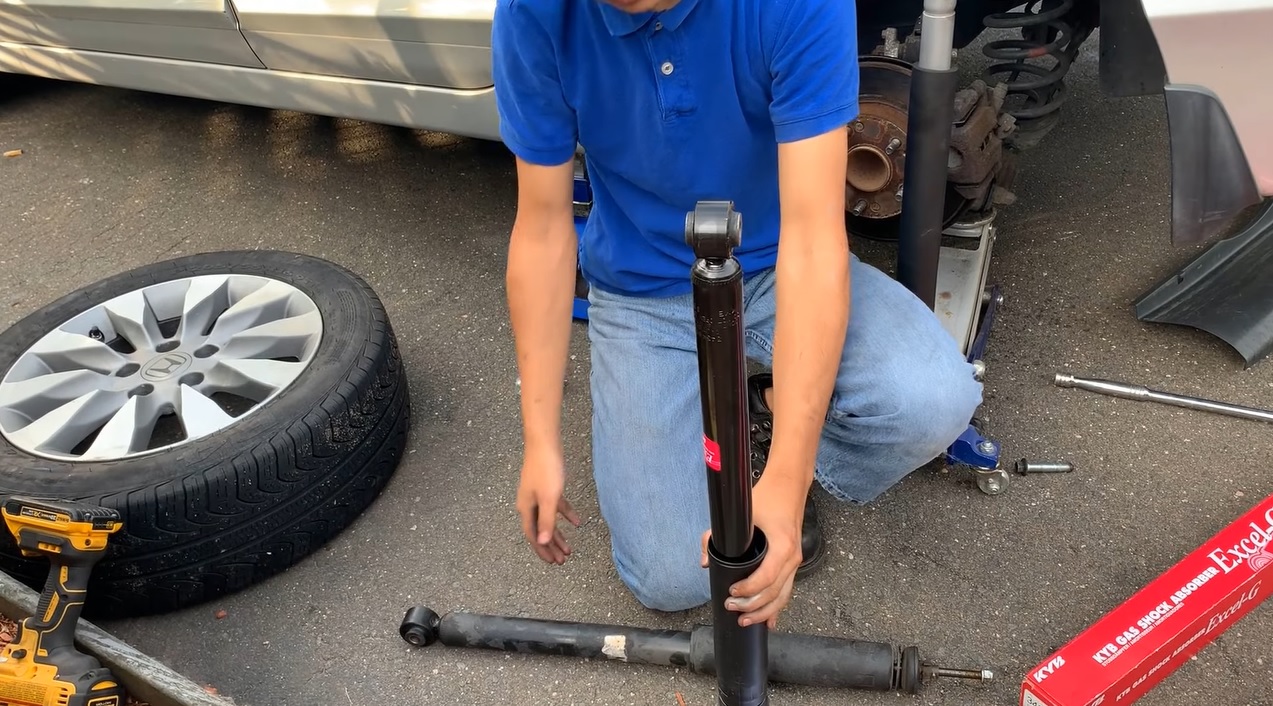 A few people asked me whether the KYB Excel-G shocks are better than the ones from Bilstein. I believe the comparison itself is pretty unfair. And let me tell you why.
Bilstein is a globally known brand for manufacturing high-end shocks. From the material to installation, everything about these shocks is worth investing in. And not to mention how great performance they offer.
However, the biggest drawback for Bilstein is that they are almost double the price of KYB shocks. On top of that, these shocks are not widely available.
But as you can see in today's KYB Excel-G shock review, KYB offers excellent shocks that can last a long time and improve traction almost as much as any top-notch brand like Bilstein. Moreover, the shocks are affordable and are more widely available than Bilstein.
So, it is totally fine if you want to spend more if it will get you the best quality shocks. But if you want an affordable option with a satisfying performance, KYB can be a great choice, which is also why I chose it.
---
KYB Shock Expert Video Review
---
Final Words
The Excel-G shock is slightly less efficient than the OEM shocks in the market. But you can tell from this KYB Excel-G shock review that these shocks perform really well, are wear-resistant, and last quite a long time.
On top of that, it will improve your ride quality. So, I will certainly recommend these shocks to anyone who wants something above average and worth the money.