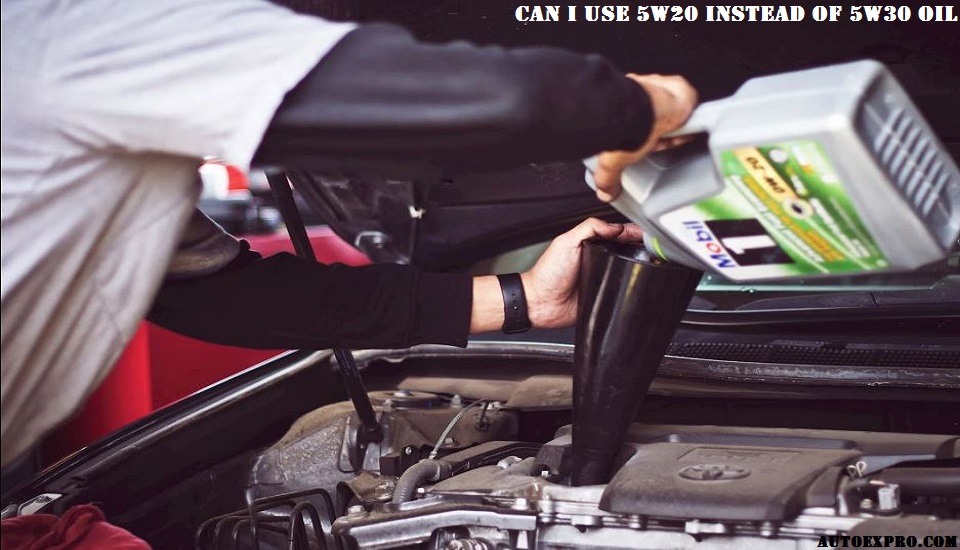 5w20 and 5w30 are two variants of engine oils used frequently in most vehicles. However, each vehicle comes with an oil preference. Some vehicle engines need 5w20 oils, whereas some need 5w30.
The question many vehicle owners or drivers ask is – can I use 5w20 instead of 5w30?
You might have to interchange the oils for many reasons. If your local auto shop doesn't have the oil your engine prefers, you would have to buy another in case of an emergency. No matter what the reason is, the question is the same- Is it okay to use 5w20 instead of 5w30 engine oil?
I know that you have this question in your mind. That's why, for you, I'm going to talk about everything about it so that you can get the answer. Spending some time here will help you. So, stay with me.
Explaining 5w20 and 5w30
5w20 and 5w30 are the viscosity ratings of the oils. The numbers and letters in this rating show the viscosity of the oil at different temperatures.
When we're talking about 5w20, the '5' represents the viscosity in cold temperatures, and 'w' means winter. It means during winter when the temperature is cold, viscosity comes down to 5 as per the viscosity rating.
The '20' at the end refers to the viscosity when it is scorching hot outside.
In the same way, 5w30 means the oil's viscosity is 5 in lower and 30 in higher temperatures.
Viscosity can be related to the concept of 'thickness'. Liquids with high viscosity ratings are thicker than the ones with low viscosity ratings.
Maybe now you've understood the differences. 5w20 oils remain thinner in hot temperatures compared to 5w30 oils.
So, What are the Differences between 5w20 and 5w30?
Viscosity
I've already talked about viscosity. 5w20 oils are thinner compared to 5w30 oils in high temperatures.
This affects the flow of oil. 5w20 flows smoothly and fast in hot weather, whereas 5w30 oils flow steadily.
Depending on your vehicle's engine, the preference varies. Some engines work well with thicker oils that flow slowly. Most old-style engines ask for such oils. In the case of newer engines, thinner oils are preferable. But this is not a must.
Gas Mileage
5w20 offers better gas mileage compared to the 5w30. Viscosity or thickness is the reason.
5w20 oil is thinner than the other one. This helps it to penetrate the engine components better. So, the engine can function and perform well with less fuel.
The difference is not huge within a short period. But it accumulates with time.
However, don't run for 5w20 to enjoy this advantage if your vehicle engine doesn't support it. Doing such would harm your engine in the long run.
Performance in Hot Weather
In hot weather, 5w20 flows smoothly and fast. As a result, it reaches the deeper components easily. But because of being thin, it can't ensure enough friction among the engine components efficiently.
5w30 flows a bit slowly in hot weather but doesn't get thin easily. Thus, it keeps the engine components running smoothly by ensuring more wet friction. This way, 5w30 oil works as an effective protection for your engine components in hot weather conditions.
A Comparison Table between 5w20 and 5w30
| | | |
| --- | --- | --- |
| Criterion | 5w20 | 5w30 |
| Viscosity: | Less than 5w30 | More than 5w20 |
| Thickness: | Thinner | Thicker |
| Flow: | Smoother | Slower |
| Friction: | Less friction | More friction |
| Suitable Climate: | Preferable for cold weather | Preferable for hot weather |
Though there are visible differences between these two types of engine oils, you can overlook these in most cases. Almost everything is similar in these two types of oils except for the viscosity.
What Happens if I Use 5w20 instead of 5w30?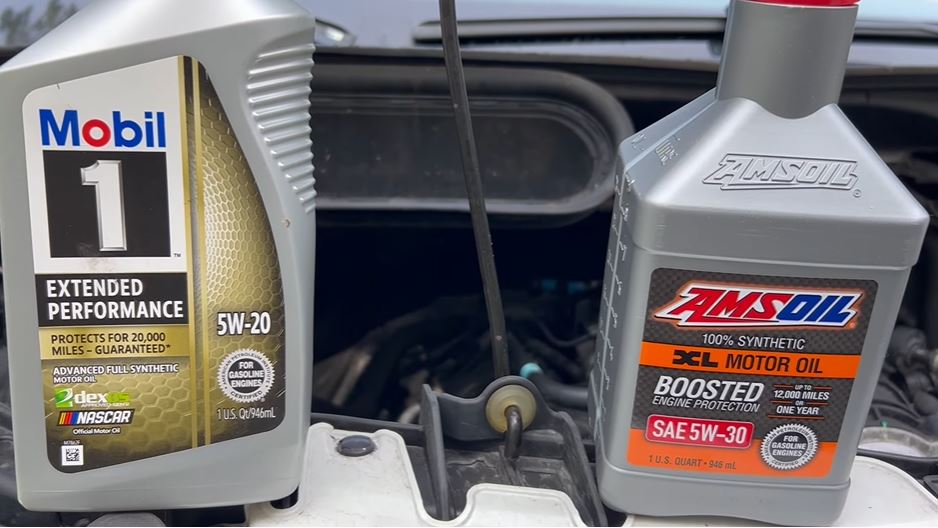 In most cases, using 5w20 instead of 5w30 won't harm your vehicle engine or driving experience much. It will neither blow your engine nor cause wear in engine components. So you don't have any reason to be worried about it.
If the weather around you is warm, you might notice slight changes in your driving experience. The fuel economy would be affected- negatively or positively. Driving may not remain as fun as before. Also, you might see that you have to change the engine oil more frequently.
However, not having immediate damage to the engine doesn't mean it won't be damaged in the long term.
Engines that are recommended to run on 5w30 are made for this. The components in those engines require more wet protection. As 5w20 doesn't come with the same thickness, the friction between components becomes harsher.
Thus, running a long time with 5w20 engine oil damages the engines gradually.
If you continue using this instead of the recommended one, the engine components will tear and wear quickly. As a result, your vehicle's engine will get damaged.
Putting 5w30 in an engine where 5w20 is recommended will also result in engine problems with time.
What to Do if I Do It Accidentally?
If you accidentally pour a different engine oil than the recommended one, don't worry.
I've already discussed what happens when you get the wrong engine oil for your engine. Primarily, you might feel a bit uncomfortable while driving. No other issues will be there.
As it harms the engine in the long run, you shouldn't continue it. If you can, drain the oil and pour the right one. If the situation is not in your favor, continue driving with it. Go back to the recommended one during the next oil change.
Can I Mix 5w20 and 5w30?
Most engine specialists have said that mixing 5w20 and 5w30 at a 1:1 ratio won't harm your engine. All you need to focus on is the API. Pick two oils with the same API. This helps them to mix properly and quickly.
You won't find any issues with your engine later.
Also, you should focus on another thing- the additives. Engine oils come with some additives to serve one or more specific purposes. The additives might not get mixed together. This is not a problem in most cases as they keep doing their work even when you mix two oils.
But to stand on the safer side, I recommend picking two oils that come with fewer additives.
I see to reason to mix two types of engine oils. But if you're thinking of utilizing the advantages of both types of oil, you can go for it. There is no issue.
My Favorite 5w20 & 5w30 Engine Oil Review
1. Mobil 1 Advanced Full Synthetic Motor Oil 5W-20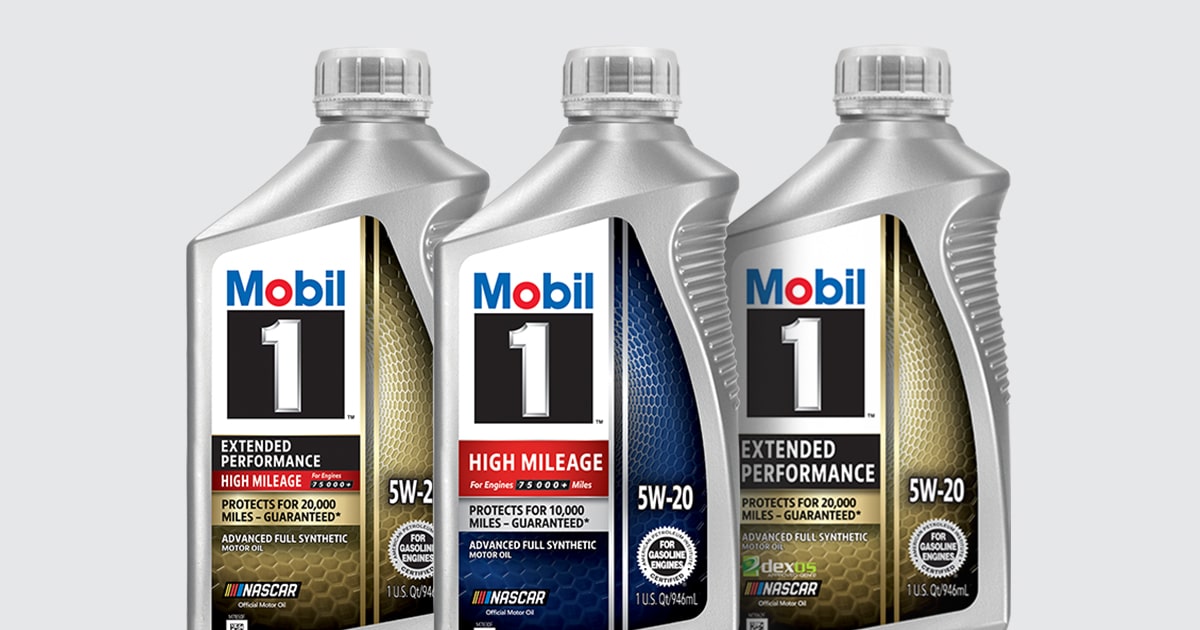 I love this oil because of the protection it offers for the engine. Besides, it offers durability to have your back for around 10,000 miles. Let's see whether you love this oil or not.
Mobil 1 is designed to control the oxidation of the oil. Oxidation breaks the oil and changes the viscosity. As a result, you must change the oil frequently. You can use this oil for longer as oxidation is low.
Besides protecting your engine, it also reduces component wear. For this, it stops maximum damaging deposits from cycling through the engine. Also, sludge buildup is lower when you use this oil. ILSAC GF-6 standard is met to ensure this protection.
It is also made to withstand extreme engine heat. It can work smoothly even when the engine heat is around 500 degrees F. In the case of lower temperatures, it can protect your engine at the temperature of -30 degrees F.
A lot of car and truck enthusiasts love this oil, just like me. It keeps the engine safe from five damaging factors to make it serve a long time. You'll find this protection within a reasonable price range.
Pros
Comes within a reasonable price
Supports the engine for a long time
Comes with protection from various factors
Meets ILSAC GF-6 standards
Cons
Customer service is a bit slow
2. Valvoline Advanced Full Synthetic SAE 5W-30 Motor Oil
Valvoline has been in the business for around 150 years and knows what people love. So, this motor oil can be the perfect one for your engine. Let's see what it has to offer you.
Valvoline has made this oil to protect the engine from four crucial issues that make the engine break down faster- wear, heat, friction, and deposits. Multiple additives are used, and the formula has been modified to ensure the best protection.
To protect from wear, it comes with anti-wear additives. This has ensured around 40% better protection than regular oils. The formula contains anti-oxidants to prevent oxidation and keep the oil good for a long time.
Also, it has engine cleaning detergents to secure the engine components from deposits. Compared to other standard oils, it offers 25% better protection from deposits.
The formula is also focused on keeping the oil unchanged in extreme temperatures. The viscosity retention ability allows it to perform great in extremely hot or cold situations.
Pros
Superior protection from multiple issues
The price is comparatively low
Ensures long-term support to the engine
Keeps the engine working at its best
Cons
You might be confused as packaging varies
FAQs About 5w30 & 5w20 Engine Oil
How long does engine oil last?
The duration of different engine oils differs. Some come with 5,000-miles guarantee, whereas some claim to run for around 10,000 miles. Also, the condition of the engine has an impact on it. Engine oils don't last long if the engine is old.
A good engine oil may last for around 7,000-8,000 miles if the engine's condition is good.
Can I use 5w30 in my Ford F150?
Ford F150 comes with a specific oil recommendation which is 5w20. If you check the user's manual, you'll find that using 5w30 might reduce the engine's longevity. I know that you don't want this. You can use 5w30 in the Ford F150, but the result won't be good.
Is it okay to use oils with additives?
Additives are used in the engine oil for specific purposes. So, picking oils with additives is not a bad decision. But you need to choose the oil carefully and know the exact additives used in the oil. If there is an additive that you don't need, avoiding the oil is a good decision.
Using oils with additives is not bad. But you need to ensure that the additive is good.
Final Verdict
From the discussion, you must have understood whether you can use 5w20 instead of 5w30 or vice versa. Doing this is not recommended, but if you do it mistakenly, there is no need to worry. You can always go back to the actual oil recommended for the engine, and you should do it.
Using oil that the engine manufacturer does not recommend is damaging in the long run. So, don't continue for a long time with something that is not suggested.
If you want to mix two oils, you can do it. But both should come with the same API.