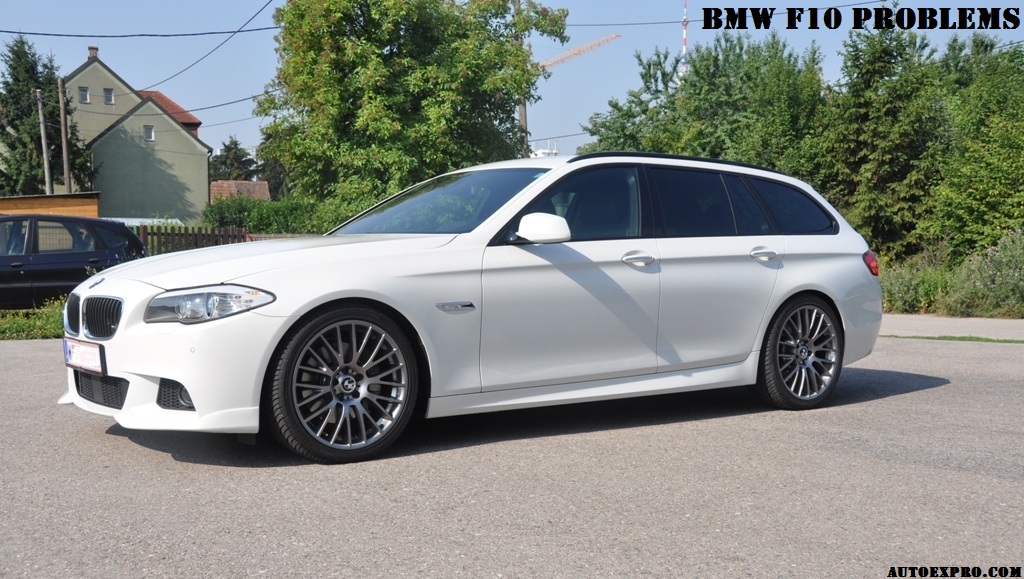 The legendary car brand BMW started producing the F10 Sedan version from 2010, launching it officially on 20th March 2010. BMW F10 belongs to the sixth generation of the BMW 5 series. After the launch and ground-breaking success of E12 in 1972, the company started to bring newer models into the series.
The BMW f10 is a luxury car with excellent build quality and stylish exterior design. The design of this model was revealed at the Munich Olympics 2009, for the first time. From the very beginning this model has won the hearts of car-lovers with smart electronic features and safety features.
If you wish to spend your money in purchasing a fancy car like BMW F10, then it is better to know all the positive and negative reviews of it beforehand. Well, just like every other fancy posh car BMW F10 has also received its own share of criticisms and appreciations as we will discuss in this article.
Things to Know Before Purchasing
We will appreciate the smart qualities of the car as well as criticize the problematic features of BMW F10. But let's start with the excellent design, structure, and technical features of the car.
First, let's talk about all the amazing features of this F10 model that you are going to enjoy. First of all, it has the excellent build quality and a dashing look. Then comes its price rate which is reasonable compared to other fancy cars.
Externally the BMW F10 is designed following traditional BMW approach. Equipment that make the car extraordinary include regenerative braking, a driving mode selector, along with an 80 GB navigation data and music storage.
Apart from good build quality and cheap price point, the car offers many other smart facilities. Those include hybrid drivetrain, a turbocharged V8 –engine, an 8-speed automatic transmission, active rear-wheel steering, electric power steering, a dual clutch transmission, double-wishbone front suspension and an LCD instrument cluster etc.
Before we start pointing out the problems with this car, let us inform you that the first car of this model came out in 2010, which was reported to have a lot of issues. But BMW fixed some of the issues in their newer generation cars. So it is suggested that you buy any more contemporary version of the F10 that came out after 2011.
Now let's talk about the problems you may face if you are going to purchase this F10 model because you need to know both the qualities and inferiorities of a car that you are buying.
We will go through the most common problems that our customers have complained about over the years. They faced those issues in their daily life and that's why these issues top our list.
Major BMW F10 Problems
Sometimes water leaks through the interior trunk.
Any electronic parts of the series are really expensive.
Standard seats are not comfortable.
The door bins are too small.
The boot opening is small in this car.
Heated seats do not function properly.
The timing chain fails to work sometimes.
Like every other model on the BMW 5 series car, this one also runs on flat tires. So rim damage or deformation is typical.
There are also some other things that the owner of the F10 model has spoken about. We are going to share some of the issues that they have said.
Common BMW F10 Problems to Know Prior Purchase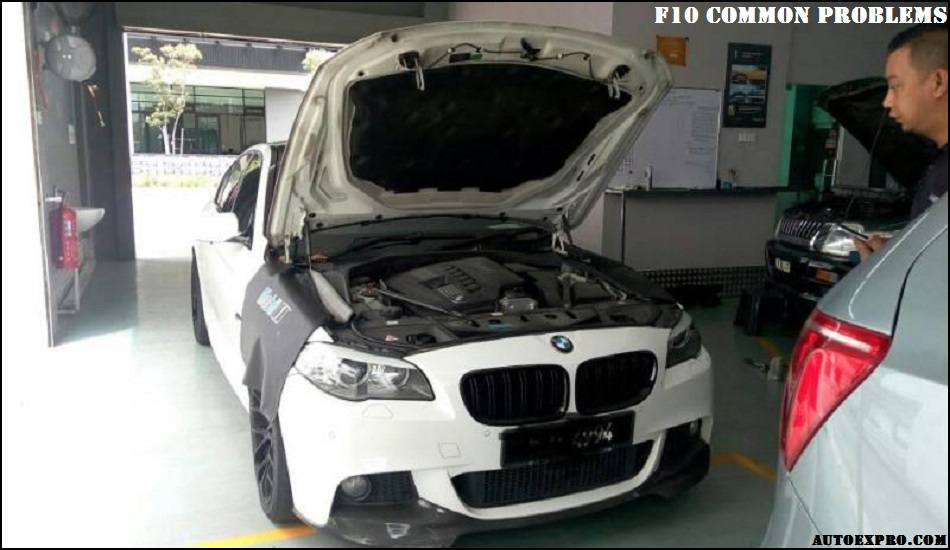 There are several issues of BMW F10 that we receive complains about from the customers. But among all of those we will discuss some of the most common ones here for you –
According to a large number of owners the car suffers from water seepage issues. Though it was common among the earlier versions, the water can create some serious problems. Usually the passenger area specially the cabin floor gets flooded with water.
The water comes usually from the steering column cover when it gets damaged over time or loses its stealing ability. So be careful that the car you are buying has been manufactured recently by BMW.
A mentionable number of users complain that the BMW f10 is not a fun car to drive. Sometimes, the handling might appear to be less enjoyable than other BMWs. Sometimes, turning in corners is not as smooth as other BMW cars.
Although it has one of the most beautiful steering wheels, it will not give you that pleasure while turning around. So if you want a more fun driving experience, you should think twice.
Because of this transmission system related issue of this car, you might face many difficulties. For example, sudden fall or change in the speed of the car while driving and jerky downshift are some of them.
Apart from this, the overall driving might be a rough experience for you. There are many reasons behind this problem. But the "transmission failure" light will be on, if any problem occurs.
The suspension that this F10 model comes with is not good enough. You don't get that feeling from other BMW cars while turning corners in this car.
That is why it is recommended to add the adaptive electronic suspension to quickly switch between a softer ride or a firmer set-up that is better around corners. This suspension system is very reliable. But it's not a cheap option.
BMW 5 Series cars launched before 2011 had numerous engine issues. The f10 model is no different. It has high-pressure fuel injectors. High fuel pressure is fuel-hungry; also causes black exhaust.
Many customers reported that they had to replace the turbo under warranty as the turbo had issues.
There are five or six variants of the F10 that run on petrol engines you can choose from to pick one for yourself (520i, 523i, 528i, 530i, 550i). But the 550i should not be on your choice list as it often has problems with the injectors. BMW did some modifications to the engine in 2014 and has fixed the issue.
So Should you Buy the BMW F1o or Not?
As you can see, The F10 is not the best car out there. Although you can get it at like 10 thousand bucks, its parts are costly to obtain. So if you buy from any previous owner, be sure to check if electronics parts are in good shape.
BMW F10 was being sold from 2010 to 2017. Many new changes have come to this model throughout the years. Cars of the five series that came before 2014 are called pre-LCI, and cars that came after 2014 are called LCI. It would be so much better for you if you can afford to buy LCI models as BMW has updated their cars a lot. We will recommend you get a 520dx drive or 530d instead.
But as always, the choice is yours. The F10 is not bad, but it's not a car where you will get too much enjoyment while driving. But as a BMW fan, I would sure want my hands on any newer version of the F10 for sure.
---
BMW F10 Common Problem (Expert Video)
---
Final Thoughts
After going through every kind of review and detailed research, we suggest you this car too. We admit that there will always be issues when it comes to large luxury automobiles. But, frankly, these issues will not create any serious trouble for you if you take care of your car properly.
In fact, BMW F10 is much more reliable is the Audi A6 in its main German competitor. We recommend avoiding the feared N47 and instead opting for one of the later versions, which have had most of the factory's early issues resolved. With good wishes, we are signing out from here.