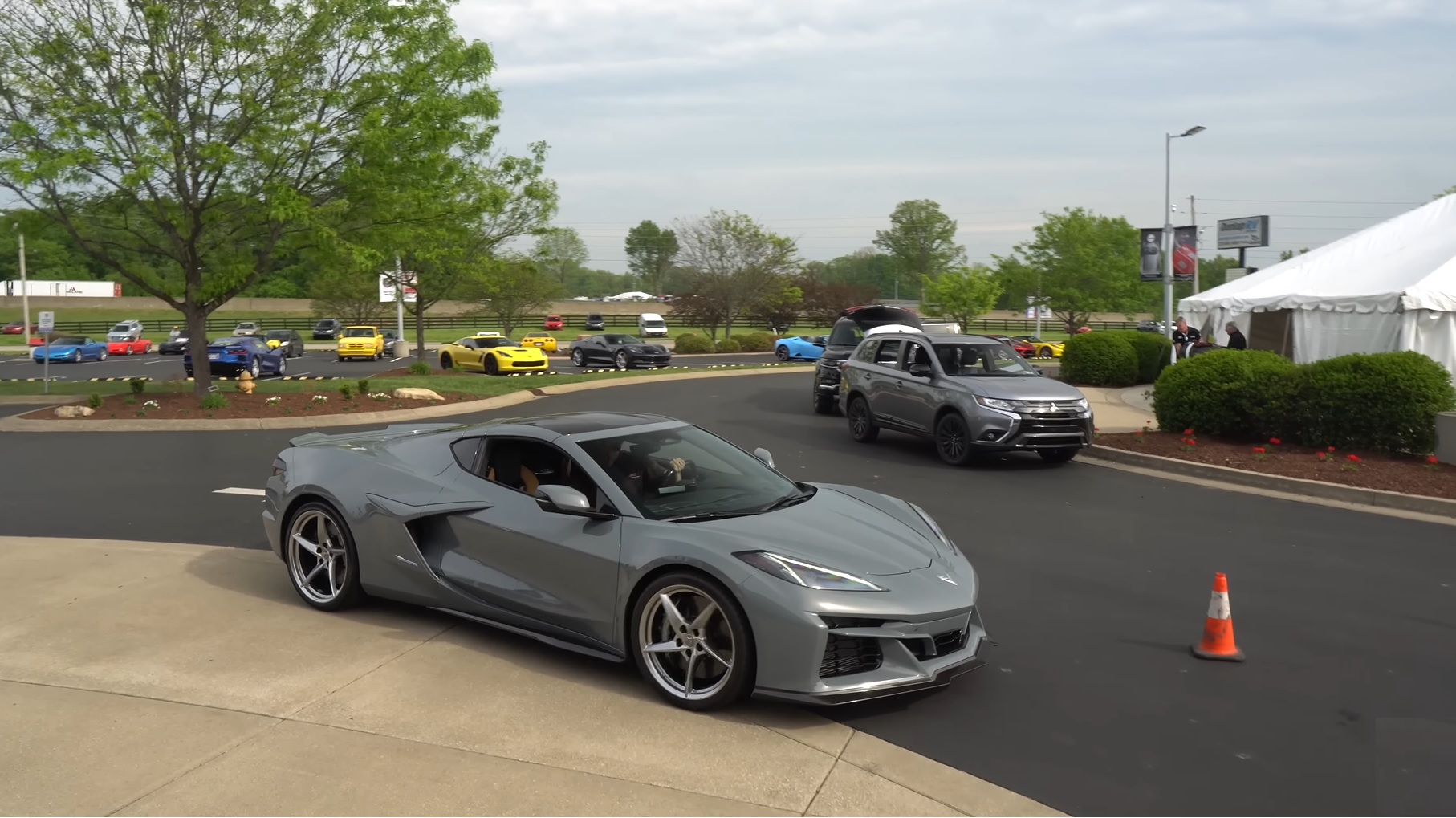 This year, the 2024 Chevrolet Corvette E-ray is one of the highest-hyped vehicles around the world. As the first electronic car from Corvette, it has successfully captured the attention of car enthusiasts and specialists.
As far as I've seen the craze, people have a huge expectation from this car. Some have said it can meet the expectations, while others have stuck to a different opinion.
Though it is not being sold yet, rumors and facts have already spread worldwide. Here in this article, I'm going to offer some information about the car and discuss what I think about it. So, stay tuned.
2024 Chevrolet Corvette E-Ray Review
Exterior and Interior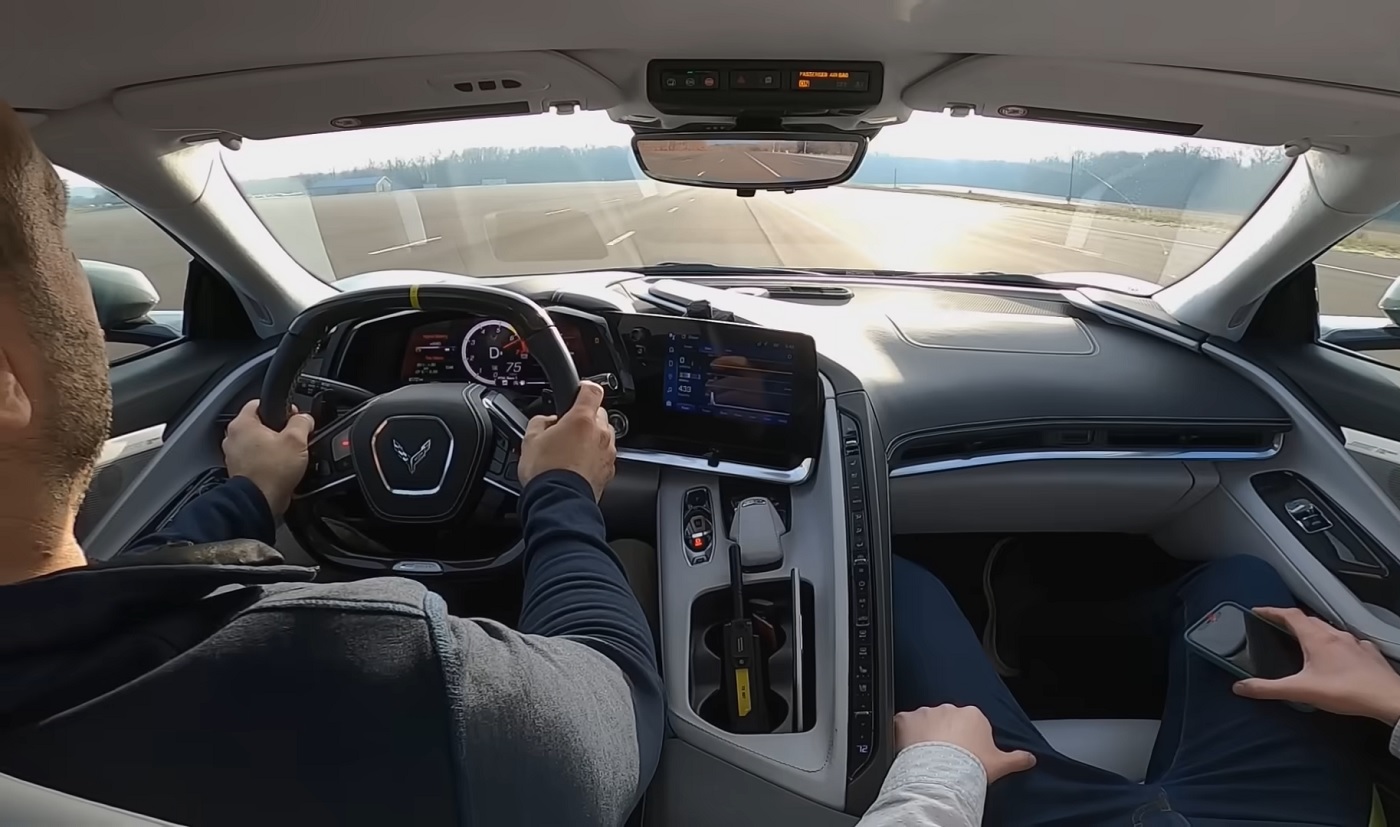 E-ray is going to be an all-wheel-drive car, being the first of this type from the Chevrolet Corvette. It can be easily mistaken with Z06 as both have almost similar body and structure. But the main difference is in the engine and its haul. Where the racing focus Z06 hauls loudly, E-ray will stay almost silent.
| Interior Dimensions | Exterior Dimensions |
| --- | --- |
| Front Headroom: 37.9 in | Length: 184.6 in |
| Rear Headroom: N/A | Width: 79.7 in |
| Front Legroom: 42.8 in | Height: 48.6 in |
| Rear Legroom: N/A | Wheelbase: 107.2 in |
| Front Shoulder Room: 54.4 in | Ground Clearance: N/A |
According to Corvette, it'll be offered in convertible and coupe styles. Customers have the choice to pick one. Also, around 14 colors will be available, with a few new colors.
Another great thing is that a body-length stripe that runs over the hood can be added.
3 Carbon-fiber and 4 aluminum wheel options will be available. Also, you can choose one from two different wheel caps.
Its interior is customizable also.
Exclusively for the 2024 model, Corvette is going to use a new interior design called 'Artemis Dipped', which is truly attractive. But if buyers want, they can pick from seven interior colors and three seat options. Also, two carbon-fiber trim packages are available.
Engine and Driving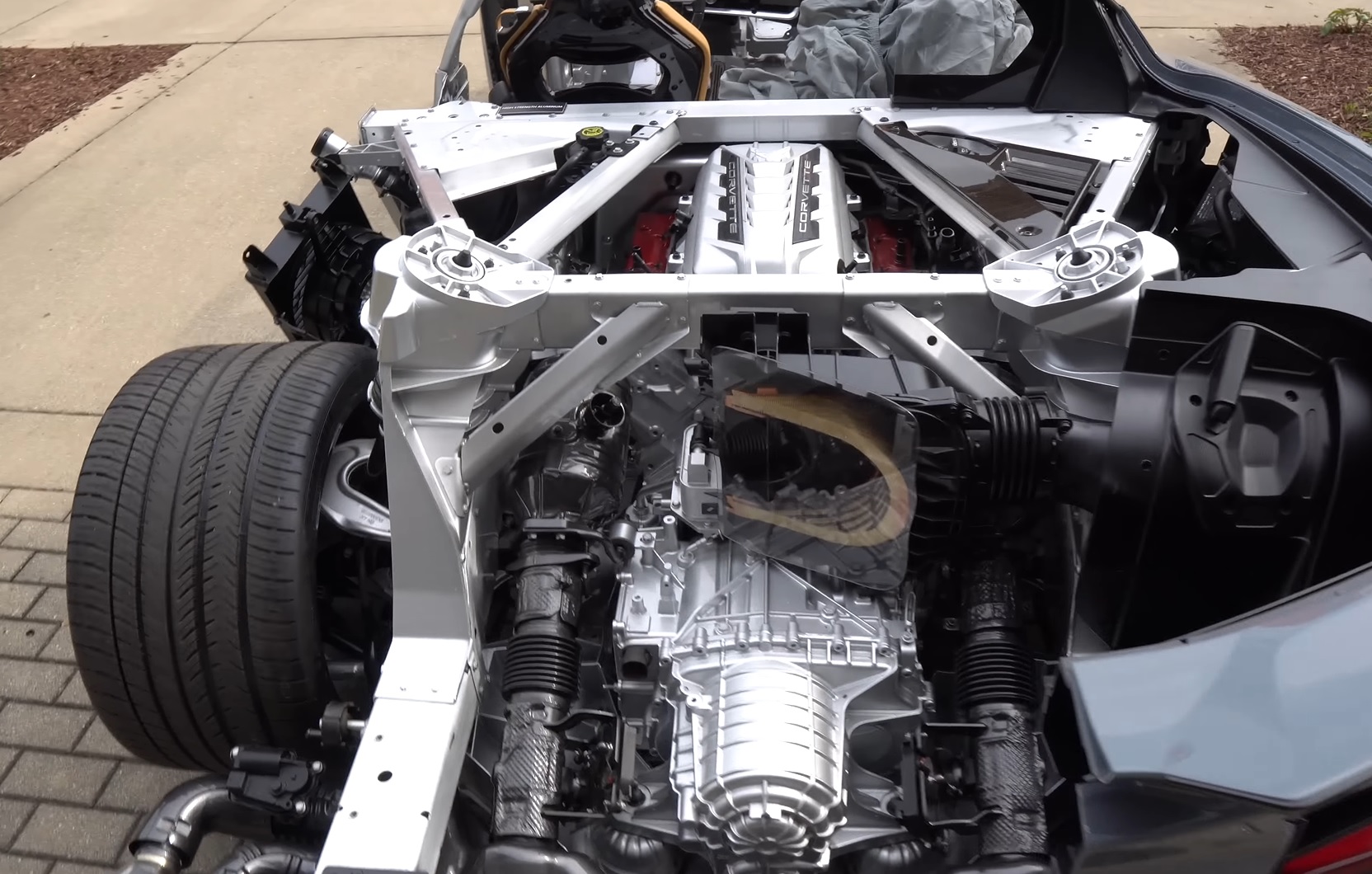 Corvette will probably insert a 6.2-liter LT2 V8 engine into E-ray to allow it to run fast. Besides, a motor will be added to it to complete an output of 655 HP. The motor will be there to drive the front wheels, while the v8 engine will drive the rear wheels.
To make it easier for the drivers, 6 different driving options will be there- Track, Sport, Tour, Weather, Z-mode, and My Mode. The driver can choose any of the options based on the driving condition.
Expected Performance
Performance Specifications

Engine Name:
V8 6.2 Liter
Trim:
1LZ Coupe
Horsepower:
655@6,450
Torque:
470@5,150
Number Of Cylinders:
8
Standard MPG:
N/A
Transmission:
8 Speed Automatic with Manual Mode
Transmission Type:
Automatic
This model is expected to reach from 0 to 60 mph within 2.5 seconds, similar to Z06. However, some experts claim that E-ray will run faster because of the combined power of the motor and engine.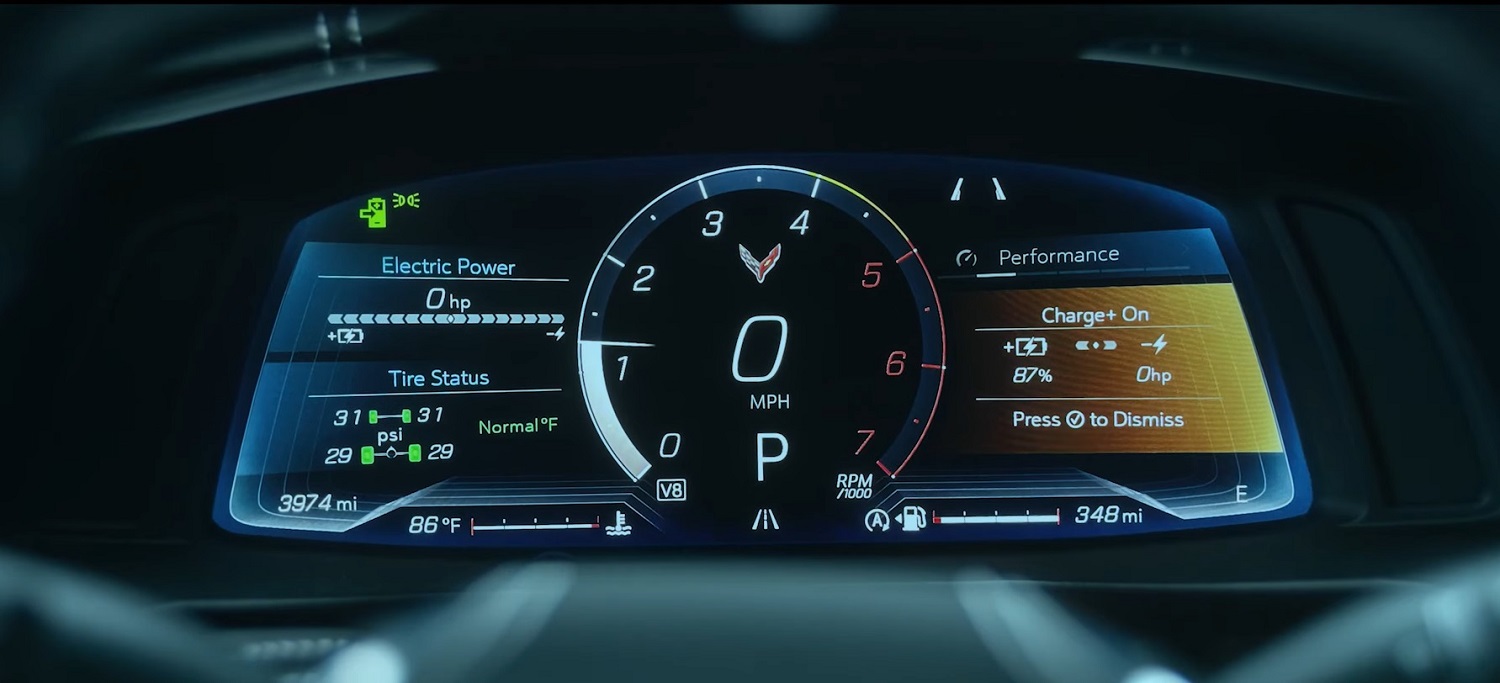 Also, it'll be a better performer than Z06 because Z06 was made especially for tracks, but E-ray is designed to run smoothly in different driving conditions and roads.
A problem with E-ray is you can't drive it for long if you solely depend on the electric power. Thus, it is different from conventional hybrid or electric vehicles. It is focused on performance, not on energy saving.
Safety Features
With a high-definition backup camera and rear parking assist sensors, parking will be easier in the case of E-ray. It also has a forward collision warning system and automatic emergency braking feature to protect from accidents.
It is full of several other safety features.
For example- Teen Driver Technology allows the parents to know how the car is being used. Its blind-spot warning feature will be a lifesaver for sure.
Pros
All-wheel drive vehicle to ensure performance
A wide range of customization opportunities is available
Advanced technology and safety features
Stylish and sleek design
Also, everything else discussed above
Cons
A high price tag has made it out of reach of many enthusiasts
Limited space for cargo
How Much Will the Corvette E-Ray Cost?
Corvette E-ray is going to be priced at more than $110,000. It depends on several factors.
Also, as the production has not been started yet, the exact price is still unknown. Though Corvette has announced a price, the exact price is still uncertain.
Warranty and Maintenance Coverage of Corvette E-Ray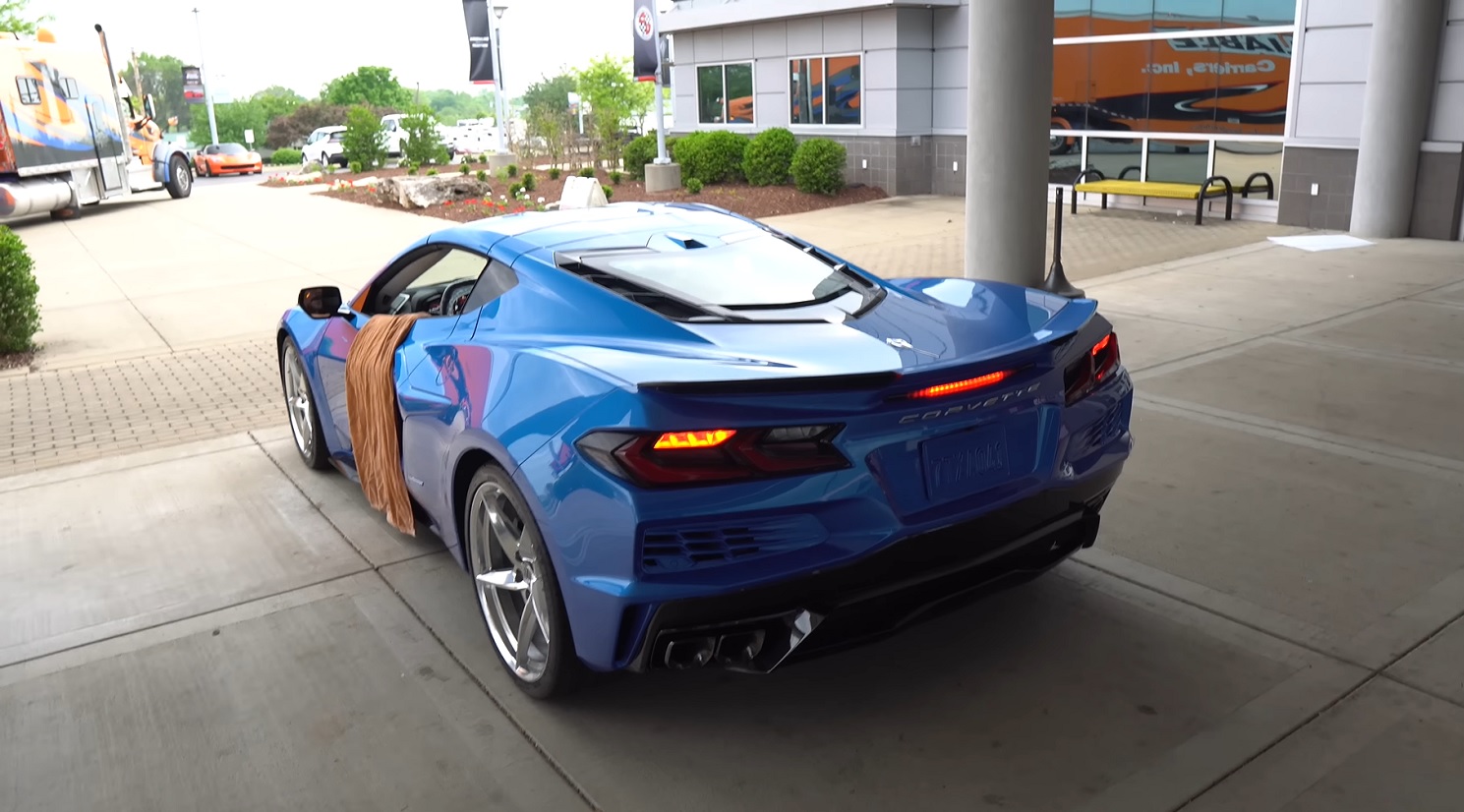 The Corvette E-Ray's performance is outstanding, but its warranty coverage is only adequate. The first maintenance service is at least free of charge.
3 years or 36,000 miles are covered by the limited warranty.
5 years or 60,000 miles are covered by the powertrain warranty.
Hybrid parts covered for eight years or one hundred thousand kilometers.
The initial visit is covered by free maintenance.
My Opinion
As the first electric vehicle from Corvette, I think the E-ray is a quite good offer. Its focus is on high performance, which most electric vehicles often overlook. It is a great pick if you're looking for a hybrid with a complete focus on performance and safety.
With E-ray, Corvette has entered the world of electric vehicles. This is just the beginning. But Corvette has made it truly remarkable. Considering the specifications and features described by the manufacturer, it can be said that the hype is not there without any reason.
Still, it is not for the ones who want to use electric vehicles from an environmental viewpoint. The reason is- it is not completely dependent on the battery power. In fact, with battery power, it won't run that long- many experts have already said.
For those eager to dive deeper into the captivating journey and technological marvel that is the Corvette E-Ray, a wealth of information and updates can be explored at corvetteerays.com
---
New Image Gallery of Corvette E-Ray