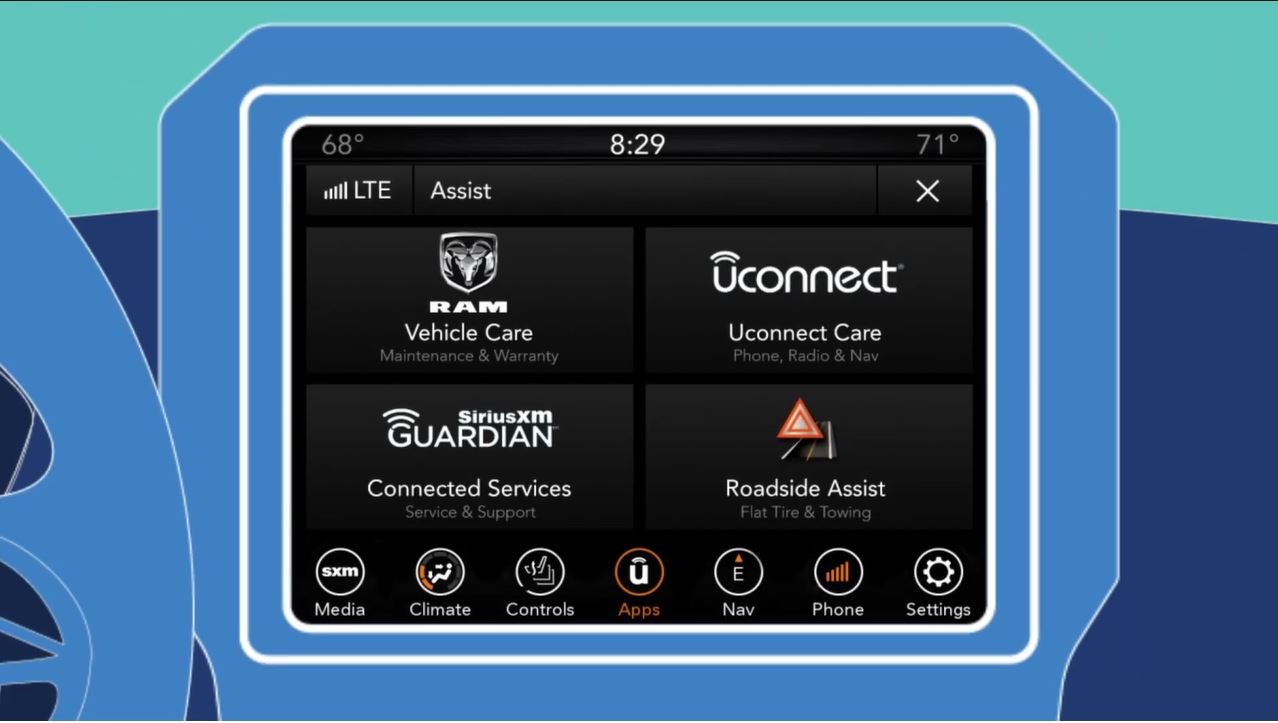 Both Uconnect and SiriusXM Guardian are feature-rich car systems that bring modern technology to enhance your safety and entertainment. Yet, from what I've observed, they barely overlap in terms of functionality and purpose. So, how do they differ?
The main difference between Uconnect and SiriusXM Guardian lies in their primary functions. Uconnect mainly serves as a multimedia hub that lets you play music, make calls, use apps, and such. In contrast, SiriusXM Guardian primarily focuses on remote safety and security on the go.
Now, if you're still wondering what is the difference between Uconnect and SiriusXM Guardian, read ahead to learn more.
What Is Uconnect?
Let's begin with Uconnect, a car system software developed by Chrysler for Dodge, Ram, Jeep, and FIAT brand vehicles. Primarily, it focuses on in-car entertainment and communication.
That's why its collection of features includes music, hands-free calling, and voice commands.
Besides, it has a climate control feature that allows users to adjust their car's temperature from its touchscreen dashboard.
And since Uconnect supports Bluetooth connectivity, you can do plenty more with it, like streaming or app integration, by connecting your smartphone with it.
What Is SiriusXM Guardian?
SiriusXM Guardian, on the other hand, is a satellite radio service primarily designed to give you enhanced remote security on the go.
Notably, it offers services like Remote locking and unlocking, Roadside Assistance Calls, SOS calls, theft alarms, and Stolen Vehicle Assistance.
You can also use features like Remote Vehicle Start and Send & Go, which allow you to send destinations to your car's navigation system directly from your phone.
As revolutionary as it is different, SiriusXM enhances driving comfort, communication, and safety at the same time.
Uconnect vs. SiriusXM: Quick Comparison Table
Before going into the main discussion, here's an overview of what to expect from the two car systems.
| | | |
| --- | --- | --- |
| Interface and Ease of Use | User-friendly touchscreen interface, straightforward menus | Relies more on mobile app |
| Vehicle Compatibility | Compatible with models from brands like Dodge, Jeep, Ram, FIAT | Also supports many similar major brands |
| Infotainment System | Robust infotainment features like music, calling, voice control, navigation, etc. | Offers satellite radio but fewer entertainment features |
| Vehicle Safety and Security | Basic features like remote start/lock/unlock | Enhanced safety features like SOS calls, alerts, stolen vehicle assist, etc. |
| Connectivity | Wired and wireless options like Bluetooth, WiFi, CarPlay, Android Auto | Mainly app connectivity via mobile app |
| Pricing and Subscriptions | Varies based on features, starting from $14.99/month | Simplified plans – Basic $8/month, Premium $25/month |
Key Differences Between Uconnect and SiriusXM Guardian
While Uconnect and SiriusXM Guardian both offer features designed to enhance your driving experience, they are intended for different purposes. Hence, they contrast in several ways. Let's have a look.
Interface and Ease of Use
Winner: Uconnect
Uconnect's user-friendly interface and navigation are largely due to its minimalistic touchscreen design, which emphasizes usability over complexity.
It relies on large touch buttons and straightforward menus that outsmart SiriusXM's navigation. This is because the latter mainly relies on the mobile app instead of the car's control menu, which some users find less intuitive.
Vehicle Compatibility
Winner: Tie
Both SiriusXM Guardian and Uconnect have partnerships with a broad spectrum of vehicle brands. That's why both services support a wide array of different car brands, including those from Dodge, Ram, Jeep, FIAT, and more. However, specific features may vary by model and year.
Infotainment System
Winner: Uconnect
Uconnect has to win this out. After all, its primary goal is to provide you with superior infotainment features. From music to hands-free calls, voice commands, weather-adjusted settings, smartphone-integrated app support, and navigation – it's all here.
SiriusXM, although not skewed toward entertainment, does offer satellite radio features, giving you access to more than 150 broadcast channels, sports news, and music. Yet, these are barely a match for those in Uconnect.
Vehicle Safety and Security
Winner: SiriusXM Guardian
No contest here, actually. SiriusXM Guardian clearly stands out with remote control features like Send & Go, remote-start, remote locking, alarm triggers, stolen vehicle assistance, SOS calls, real-time alerts, remote honking, and such.
Uconnect does offer remote start and lock/unlock features as well, but it lacks the greater realm of security you get with SiriusXM Guardian. Here's a discussion where a few users expressed concerns about the safety features of Uconnect.
Connectivity
Winner: Uconnect
As an infotainment system, Uconnect offers lots of connectivity options, both wired and wireless.
You can connect your devices for phone calls, music, navigation, and app use. It also supports Apple CarPlay and Android Auto for seamless integration with your smartphone.
It even supports SiriusXM's satellite radio as well. Contrastingly, while SiriusXM Guardian enables app connectivity via its mobile app, it's heavily focused on safety features only.
That's why it lacks basic connectivity features you'd like in your car, like WiFi hotspots and streaming.
Pricing and Subscriptions
Winner: SiriusXM Guardian
When it comes to value for the price, SiriusXM Guardian is just ahead of Uconnect. It has six different packages that you can mix and match according to your preference. And the $12.99 starting price gives you the best of both safety and entertainment.
Uconnect's subscription model, on the other hand, varies greatly in terms of what features you choose to access. This makes the basic subscription range start from $14.99 with minimal entertainment features.
Similarities Between Uconnect and SiriusXM Guardian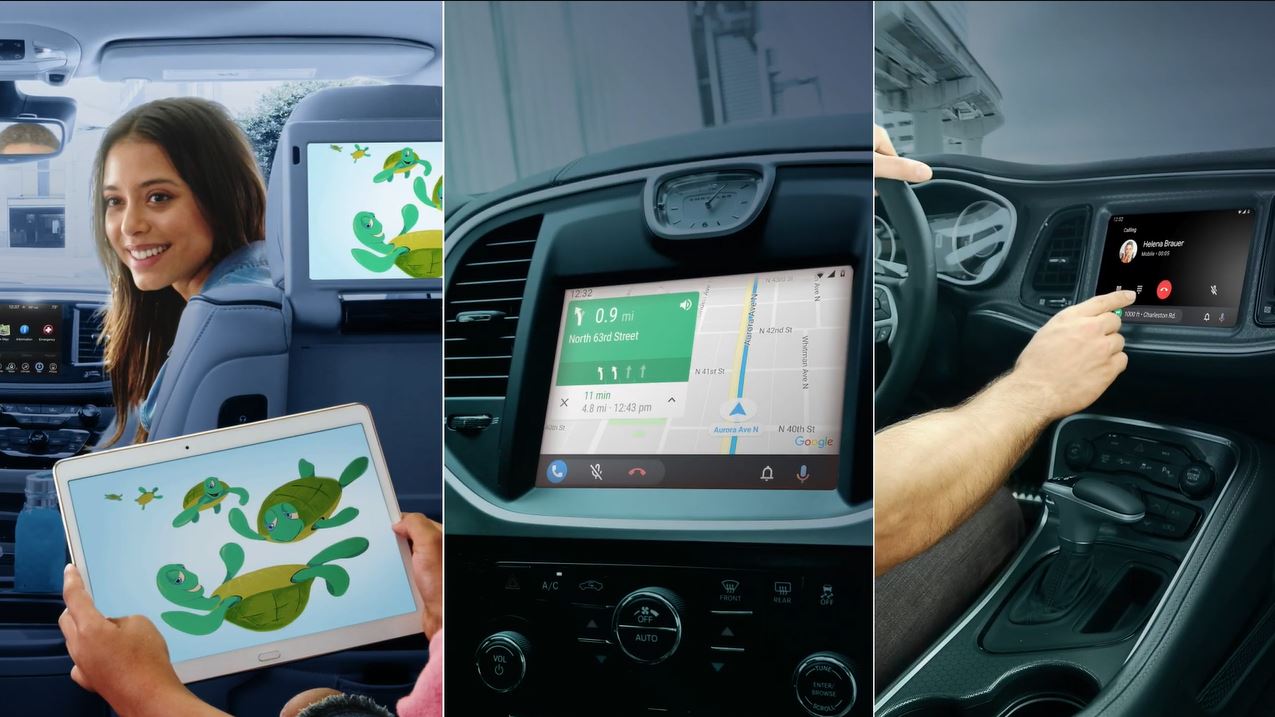 They might be different in terms of purpose and the aspects discussed above, but Uconnect and SiriusXM Guardian do share a few similarities as well. Such as:
Subscription-based service
Compatibility with similar major car brands
Remote lock/unlock and start
SiriusXM's satellite radio sharing
App integration with Android and iPhone
Uconnect or SiriusXM Guardian: Which One Should You Choose?
Since Uconnect and SiriusXM Guardian differ in what they serve, the best choice should come down to what you're seeking.
If your key considerations are mainly infotainment features, easier onboard navigation, and staying connected on the go, Uconnect suits you more. Likewise, if ensuring your vehicle's safety while spending less is all you want, SiriusXM Guardian is the way to go.
In the end, what helps you come up with an informed decision is assessing your needs and understanding your budget.
---
Is the U-Connect Guardian Worth It?
---
Frequently Asked Questions
Have you got further queries regarding Uconnect and SiriusXM Guardian? Here, I've answered a few commonly asked questions that may help.
Can I access SiriusXM Guardian from Uconnect?
Yes, you can. If you have an active SiriusXM subscription, you can access its satellite radio or any other services under the Guardian package straight from Uconnect's dashboard.
Can I use Uconnect and SiriusXM Guardian simultaneously?
Yes, you absolutely can. As a matter of fact, Uconnect has integrated support for SiriusXM's services. If you have both subscriptions, you can use features from both these services simultaneously.
How can I add SiriusXM Guardian to my Uconnect system?
This is easy. After subscribing to both services, all you have to do is press the assist button from your Uconnect dashboard, followed by activate and customer care. Then, an agent will get you started with SiriusXM.
---