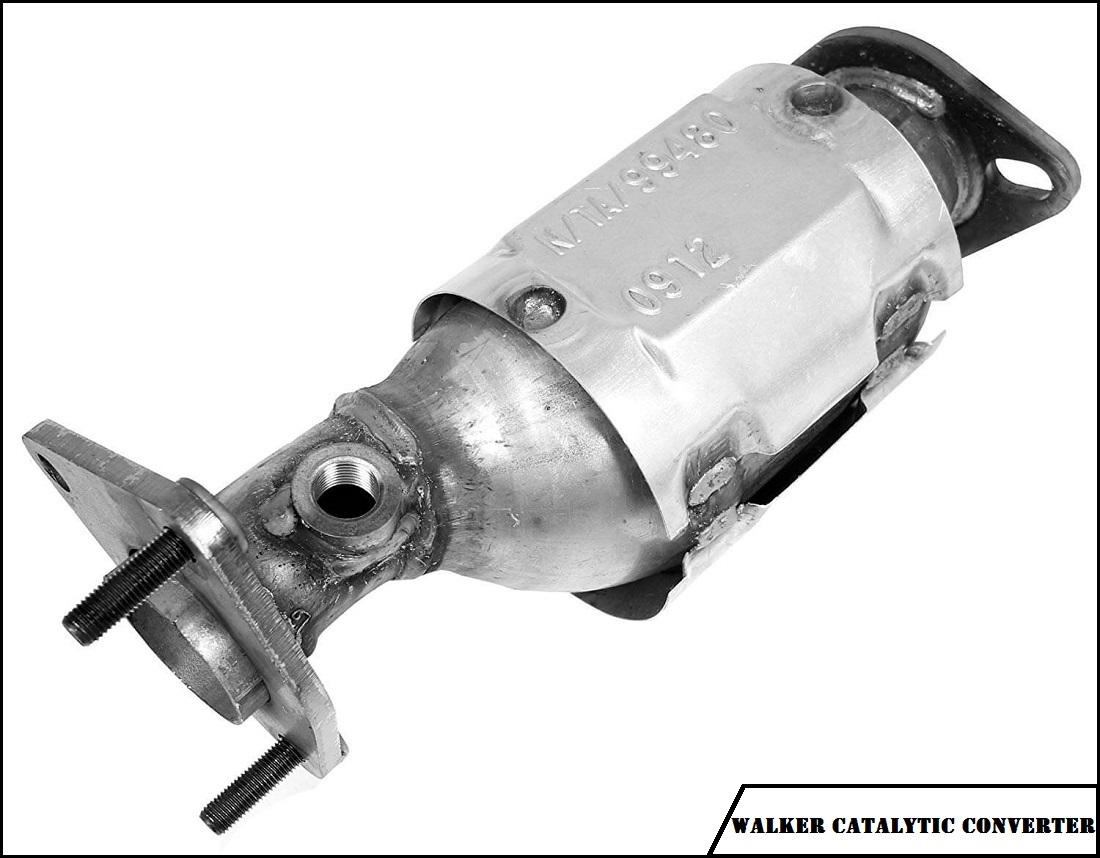 Walker Emission Control, the manufacturer of Walker catalytic converters, has been a giant name in the automotive industry for a long time and grabbed attention and won the appreciation of a huge number of customers. We will be discussing this legendary brand's best products, the best overall features of their products and comparing them with other popular brands.
Who makes Walker Catalytic Converters?
As we have mentioned already, Walker Emission Control produces the Walker Catalytic converters. It is an industry-leading brand of replacement emission control components and systems, including catalytic converters, complete cat-back exhaust systems, mufflers, and pipes. etc.
The company, first established more than 100 years ago has eventually set the standard in the market for product quality, fitment, performance, coverage, technical training, business support and cataloging excellence. The company is chosen by thousands of repair professionals for its precise, original equipment-style fit and exceptional performance and durability.
The emission control engineering centers of Walker Emissions share expertise and capabilities to provide the latest technologies to customers throughout the world. The products of Walker are backed by OE engineering and manufacturing expertise enabling the company to deliver quality engine-to-tailpipe solutions for aftermarket requirements.
Why Pick Catalytic Converters from Walker Emission Control?
Performance
The catalytic converters produced by Walker are made of premium substrate material and a high-technology washcoat. They ensure exceptional oxygen storage capacity while OE expertise delivers application-engineered parts.
The well-designed parts provide the best performance even for the most challenging emission issues. Walker offers quality EPA-compliant direct fit and universal converters.
Carb-compliant
Walker produces catalytic converters that are premium direct-fit. They are universal converters for pro-OBDII vehicles in states requiring carb-compliant converters like California, Colorado, Maine, and New York.
Designed to comply with specific CARB regulation requirements in different states, this exclusive catalytic technology provides the right loading of precious metals, the proper catalyst material, and design.
Strength and Durability
Catalytic converters from Walker feature thick OE-style flanges, hangers, and brackets for strength. Along with that, the stainless steel body with aluminized pipe and heat shields ensure the durability of the product.
Easy Installation
Products manufactured by Walker Catalytic Converters are also loved for the simple installation processes. Direct-fit design and bolt-on replacement with OE-style hangers make it possible. Brackets, heat shields, and routings also contribute as much to easy installation and that's why they don't need any kind of fabrication or welding.
Types of Catalytic Converters from Walker
Walker Emissions mainly manufacture two different types of converters –
Walker Calcat Catalytic Converters – These are the universal converters that offer quality CARB-compliant direct fit. They are universal converters. The premium direct-fit, universal converters are great for OBDII and pre – OBDII vehicles for customers from different states of the USA like California, Colorado, Maine and New York.
Walker Ultra Converters – The Ultra converters by Walker are quality EPA – compliant direct-fit, and they are also universal fit. These premium EPA-compliant converters are for OBDII vehicles that have appeared in the market in 1996 or afterward.
---
Top 2 Walker Catalytic Converters Reviews in 2022
1. Walker Exhaust Ultra EPA 16360 Direct Fit Catalytic Converters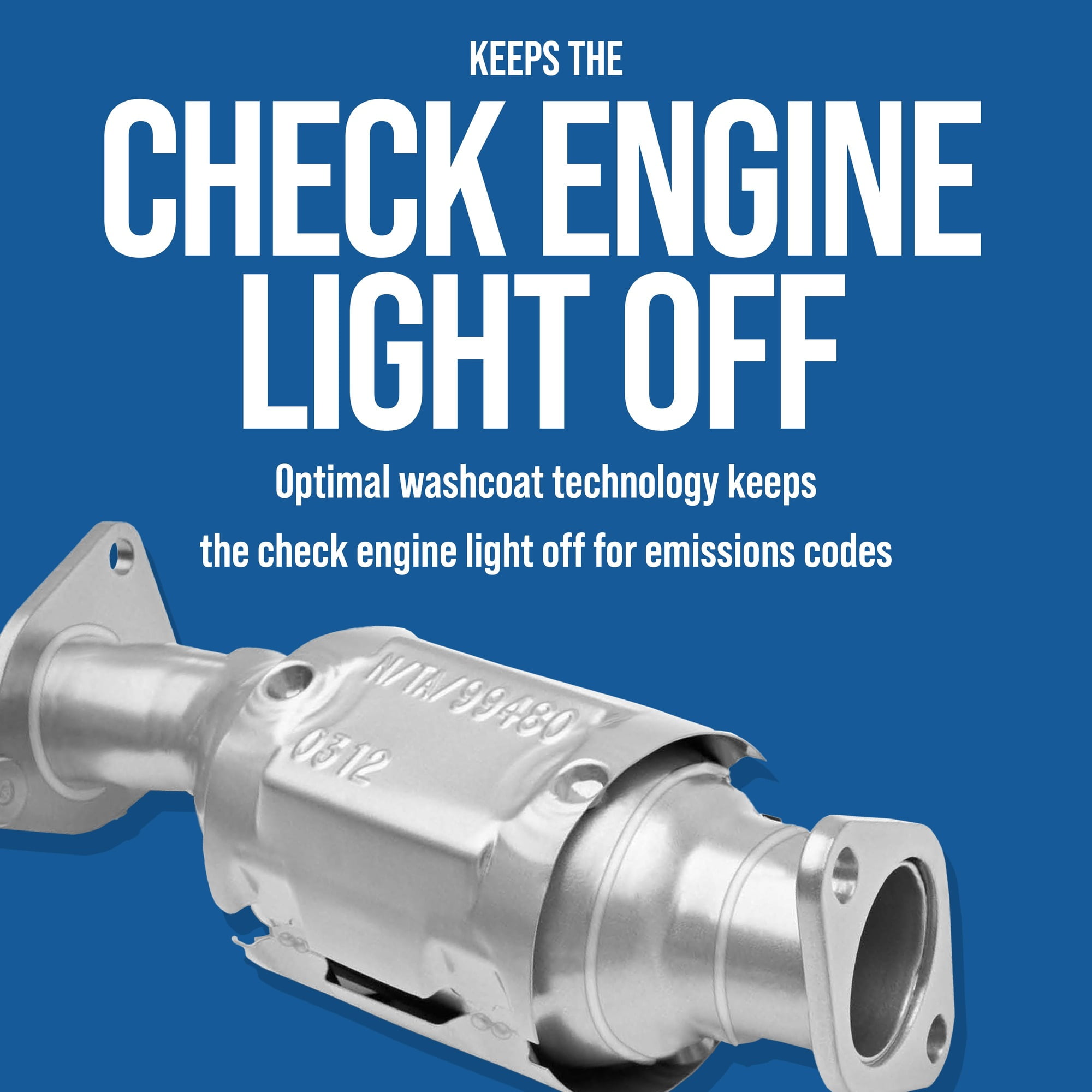 This EPA Compliant converter features thick OE-style flanges, hangers and brackets for strength and durability. A huge number of customers have loved the product since its launch. The reasons include OE-style high technology washcoat and optimal precious metal load which delivers the required reduction in tailpipe emission to match vehicle application.
The product features aluminized heat shields to match the OE design when originally equipped. To protect the undercarriage from the heat created by the converter this feature is much needed.
Customers in the USA praised how the converter is a great fit for Toyota's different models. They loved the converter coming with gaskets from both sides as well. Being the exact size of the OEM unit, the converters have thick, flat flanges and it is extremely simple to install as well.
Related Post: How to Use Cataclean Catalytic Converter Cleaner? 
Pros
EPA compliant converter.
Direct fit bolt-on design for easy installation.
Does Not require any specialized fabrication or welding.
Use of optimal high technology washcoat and OE-design precious metal load.
No break-in required.
Keeps the check-in engine light off.

2. Walker Exhaust Standard EPA 15038 Universal Catalytic Converter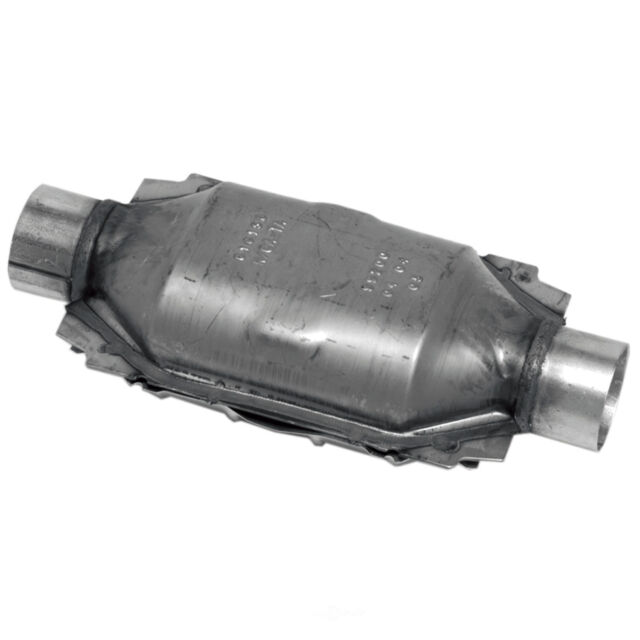 Like other Walker Catalytic converters, this universal converter comes with a customizable design with expandable bushings to adapt to connector pipes based on the repair. Designed to be compatible with pre-OBDII vehicles, 1995 and older versions, the product comes with a stainless steel body and aluminized pipe.
Heat Shields are there for better durability of the converter. The aluminized heat shields are added to the converters when they are originally equipped. In this way they match the OE design and protect the undercarriage from the heat created by the converter.
For better and easy fitment, the converter is designed in such a design that you don't require any specialized fabrication or welding for installation. The customers in different states of the USA liked the product for its excellent gas treatment and low oxygen value readings. According to them, due to the higher flow and better torque, the engine also runs smoothly with lower consumption of fuel.
Pros
Flexible solution with easy fitment.
Ready to operate with application-specific converter shell design and mat compression.
Vehicle designed and tested for precision fit and finish.
Custom-designed solution to fit the most challenging repair needs.
Cons
Some customers questioned its durability.

---
Comparison between Walker and Magnaflow Catalytic Converters
If we compare the catalytic converters of Walker with a giant brand like Magnaflow, then we can understand the eligibility of Walker products and how criminally underrated the products are. We will compare the product material, durability, design, and other important features based on our research and customer reviews.
Magnaflow produces all three types of converters –  direct fit catalytic converters, manifold catalytic converters, and universal catalytic converters. Walker Emission manufactures direct fit and universal catalytic converters and they are either EPA compliant or CARB compliant.
Magnaflow uses stainless steel as material for the catalytic converters for keeping them corrosion free. Durable stainless steel construction mandrel bent piping, etc give the product its body design. Walker Emission is also liked for the stainless steel body of their converters with heat shields and aluminized pipe.
Permission from Authority
Both Magnaflow and Walker Emissions catalytic converters are allowed in most of the USA states like New York, Maine, California, etc. The converters made by Walker are designed to comply with specific CARB regulation requirements in these states.
For easy installation, Walker converters feature bolt-on OE- style hangers, brackets, routings and heat shields. To ensure easy installation these heat shields work and users don't need to process any kind of fabrication or welding for that.
Magnaflow uses state-of-the-art 3D scanning to ensure the direct-fit converter perfectly fits your vehicle, enabling do-it-yourself installation. All the required hardware is included.
---
FAQs About Walker Catalytic Converter
What can be the reason behind the failure of a catalytic converter?
Several things can cause the failure of a catalytic converter, after using it for a certain time period. The reasons can be – overheated, melted or broken converters, coated or oil-fouled substrate or structural damage.
What causes the check engine light to turn on and what should I do then?
Usually, faulty oxygen sensors, failing catalytic converters, bad spark plugs, manufacturing thermostats, or bad mass air flow sensor, etc can trigger the engine light to come on.
In that case, you can just troubleshoot an illuminated engine light while making sure the gas and oil caps are on tight and the oil dipstick is seated properly.
What is an EPA compliant converter?
In the USA, EPA compliant catalytic converters means, converters which are suitable for use on EPA or Federal emissions-certified vehicles. There are some states where EPA-compliant converters can not be used like in Colorado or California.
What are CARB-compliant converters?
CARB compliant converters are catalytic converters on certified vehicles in the states of California and Colorado in the USA, on all vehicles. CARB compliant converters contain more catalyst material in order to convert emissions more efficiently and comply with stricter emissions reduction requirements.
How should I check and fix a converter's efficiency before replacing it?
There are many ways of checking and fixing the catalytic converter in your vehicle, before you replace it. For example –
You can retrieve or repair all PCM double codes and check for any available TCBs or PCM re-flash updates.
Make sure your vehicle is in proper fuel control.
Try repairing all exhaust leaks.
---
How to Install Walker Catalytic Converter
---
Final Verdict
The different types of converters from the house of Walker come with different forms of excellence, as we have discussed throughout the article. As we have compared the Walker converters with the market leading brand, now it is pretty clear and easier for you to decide the type of Walker converter best for your vehicle.
To find a budget-friendly converter which is also great for your vehicle. The long-lasting, strong converters with their amazing quality material can be a game-changer for your vehicle's performance. So, we hope this review will be a great help for you to understand the value of Walker converters.