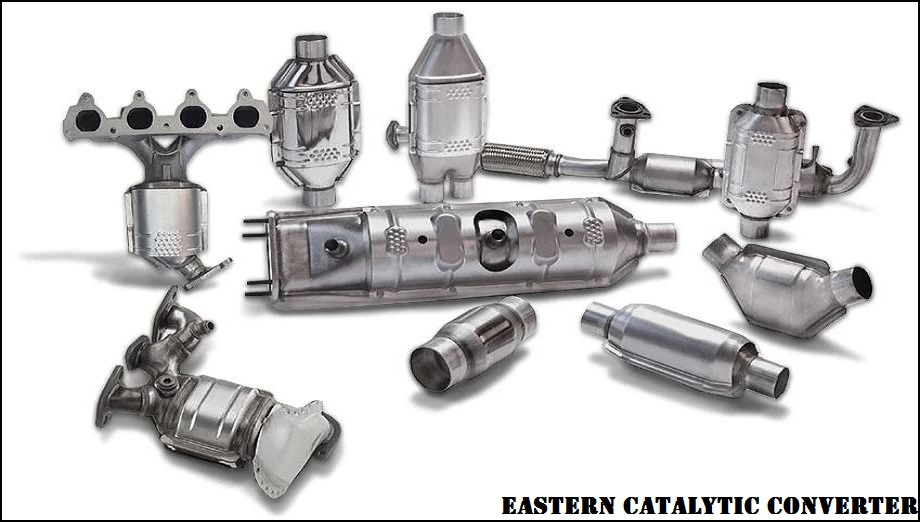 Catalytic converters are designed to convert harmful emissions from the exhaust system into less harmful emissions before releasing that into the air. Thus, these help you to reduce pollution. Having a working catalytic converter installed in a vehicle is a must nowadays. Otherwise, you'll be charged for the violation of the law.
Also, your engine will damage eventually if you continue using a faulty catalytic converter for a long time. Changing a catalytic converter might seem expensive but not changing it would lead you to more costly events.
That's why you need to replace the old catalytic converter as soon as it gets damaged.
Among a lot of brands offering it, Eastern is one that delivers some great catalytic converters in the market. Here in this Eastern catalytic converter reviews article, I'll be reviewing two of my favorite picks from this brand. Also, I'll be talking about the brand overall. If you want to know more about the converters Eastern offers, keep reading the article.
However, before talking about the products, let's talk a bit about the brand.
Who Makes Eastern Catalytic Converter
Eastern Catalytic is a brand by AP Emissions Technologies that offers catalytic converters in the market. It started its journey in 1976 as a manufacturer of a huge range of catalytic converters for vehicles. In 2015, AP Emission Technologies acquired this brand and continued selling the same products.
It focuses on innovation, advanced engineering, and proper testing to ensure quality products to the customers. AP is efficient in developing new products for the market and offering those at a competitive price for the customers. Thus, Eastern Catalytic has become a dependable name for vehicle enthusiasts.
Besides developing new products, AP focuses on ensuring the quality of the products with the help of a strict quality control system. Also, it has developed a strong distribution system that can supply the required parts to the customers as soon as possible.
Overall, Eastern Catalytic is a dependable provider of quality catalytic converters with strong innovation, quality checking, and distribution system. If you're looking for replacing your catalytic cleaner, you can pick one from this brand without any hesitation.
Why Pick Catalytic Converters from Eastern Catalytic?
Approved by Authorities
All the converters from this company are approved by proper authorities. Environmental Protection Agency (EPA) has approved these. Also, California Air Resources Board (CARB) has allowed most of the converters from Eastern to be used in vehicles. You can use the approved converters anywhere in the USA without any problem.
Advanced Technology
To keep emissions as less as possible, it comes with a special advanced catalyst technology. This is called Aristo Clean technology that can fight the toughest emission problems and keep the amount of harmful exhaust gases low. So, using these converters means you're contributing less to environmental pollution.
Quality Material
The shell and neck of the converter are made of 409 stainless steel, which is specifically made for exhaust systems. This steel can withstand exhaust heat easily. Besides, it also stays free from corrosion. You might find light surface rust but that's not harmful.
Increased Dependability
You can depend on these to reduce the emission of harmful elements because the converter comes with more elements inside compared to OE and many other aftermarket converters. As a result, it ensures a better result than others.
Durability
Besides being made of quality material, it comes with strongly welded joints. As a result, there is no scope of the pipes being broken or the joints being separated. Also, the converter is made of quality materials. Thus, Eastern catalytic converters offer service for a long time. These come with 50,000 miles warranty.
Easy Installation
Getting these catalytic converters installed in your vehicle is not a tough task. These come with necessary accessories in the package. Also, you'll find installation instructions available with the packages or online. So, if you're a regular DIYer, you can do the job easily within a short time.
Some designs offer smooth bolt-on installation.
Types of Catalytic Converters from Eastern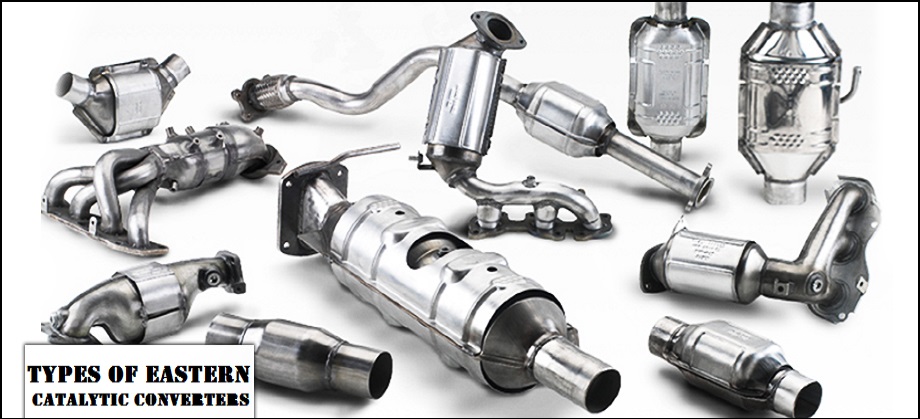 Eastern offers three types of cat converters to the market. Let me talk about those so that you can differentiate at the time of buying.
1. Direct-Fit Catalytic Converters
These converters are designed to be direct-fit to the specific models for which these are designed. Easy bolt-on installation allows you to get these mounted quickly using the OE connection holes. Being made with quality material and dependable engineering, these ensure low emission.
2. Universal Fit Catalytic Converters
These are designed to fit any vehicle model. So, if you don't find any direct fit converter for your vehicle model, you can go for a universal fit one. Installing these might need some slight modification. So, expert installation is strongly recommended.
Besides ensuring lower emission output compared to the OE ones, it offers durability and reliability.
3. Direct-Fit Manifold Catalytic Converter
These are aftermarket manifolds with catalytic converters which are made to be used in a vehicle with a manifold converter. The direct-fit models offer easy bolt-on installation that doesn't require expert support.
These are constructed of quality materials. Low emission, durability, reliability, perfect design, etc. are some of the reasons for which you should go for these.
Top 2 Eastern Catalytic Converter Reviews
1. Eastern 82724 Catalytic Converter
This is a universal fit catalytic converter from Eastern which can be a good pick as an aftermarket part of your vehicle. Just like other converters from the brand, it comes with a T-409 stainless steel outer shell and neck to keep it durable by withstanding the exhaust heat.
Inside the steel structure, the converter comes with a properly distributed chuck of valuable materials for cleaning exhaust gas as much as possible. Thus, it helps you to keep emissions low and stay safe from being accused of polluting the environment.
The advanced cleaning technology called Aristo Clean is used in this cat converter to make it more efficient. It is one of the converters from Eastern that are not approved by CARB. So, if you're in California, you shouldn't go for it.
Installing it requires some modification as it is not vehicle specific. Get it installed by a professional mechanic.
Overall, this universal fit cat converter from Eastern can be a good pick for you if you live outside California. It is durable, strong, easy to install, and dependable.
Related Post: Top 5 Best Cylinder Heads for Ford 302
Pros
Comes with superior cleaning ability
Reduces emission at a high rate
Built to last for a long time
Can withstand heats higher than exhaust heat

2. Eastern 30315 Catalytic Converter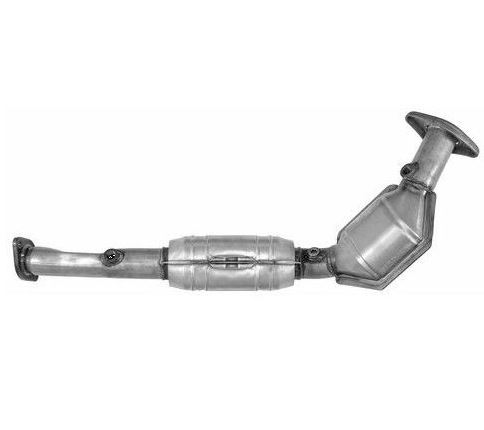 If you're looking for a catalytic converter without any hassle in installation, you can go for this one made to meet OEM specifications. It can be installed with the help of OE hardware as it is made to meet the OEM dimensions exactly. You won't need expert help for this.
T-409 stainless steel is used to make the outer shell and neck of it. This steel construction keeps the inside safe from outer impacts. Also, it has made the whole structure durable and suitable for long-term use. The steel is corrosion-resistant. This has added more value for durability.
Inside the steel frame, the converter comes with an ample amount of valuable materials that turn the harmful ingredients in the exhaust gas into less harmful ones. Besides, the Aristo Clean technology has made it more efficient in cleaning exhaust gas.
It comes at an affordable price so that you can change the old cat converter without facing any problems. One issue with it is the CARB approval. It is not CARB-approved. So, for someone who lives in California, it is not a suitable pick.
Overall, this is a good aftermarket Catalytic Converter cleaner that meets the exact OE demand and specifications. It is strong, smooth to install, durable, and reliable.
Pros
Can be mounted easily with OE hardware
The price tag is reasonable
Efficient in cleaning the exhaust gas
Modification is not needed to install it

Eastern vs. Walker Catalytic Converter – Head-to-Head Comparison
Material
The ones from Eastern are made of strong and durable T-409 stainless steel. On the other hand, the ones from Walker are made of high-quality stainless steel. The pipes are aluminized pipes. Also, the converters come with heat shields to keep exhaust heat away.
Approval from Authority
Most of the cat converters from Eastern are approved by both EPA and CARB. So, you can choose almost any of those without any hesitation. In the case of Walker, the scenario is a bit different. You'll find specially designed converters from this brand for CARB approval. Others are EPA-approved only. So, while choosing one for you, you need to check for approval.
Performance
Eastern Catalytic uses an advanced technology called Aristo Clean technology in its converters. This has made those able to convert harmful exhaust gasses into less harmful ones. You'll find those performing well.
In the case of Walker catalytic converters, you'll find almost similar performance as Walker uses precious materials at the exact amount. However, you might find only EPA-approved converters a bit weaker than CARB-approved ones.
Installation
Eastern offers some direct-fit catalytic converters and some universal-fit ones. The direct-fit ones offer superfast installation with a bolt-on process. The universal ones are easy to install too. Accessories required to install come with the converters.
Similarly, direct-fit ones from Walker are easy to install with bolt-on installation. You'll find the necessary hardware in the package. Others are also simple to install but maybe you'll need to make some slight adjustments.
Warranty
Eastern Catalytic offers 50,000 miles warranty on both structure and emission. On the other hand, Walker offers a similar warranty for the CARB-approved models only. In the case of EPA-approved models, the emission warranty is 25,000 miles. However, the structural warranty in these models is 50,000 miles, just like the ones approved by CARB.
---
How to Install Catalytic Converter
---
FAQs About Eastern Catalytic Converter
Why are Eastern catalytic converters expensive?
This is not about Eastern only. All the catalytic converters are expensive. The reason is the material inside the converters. Inside a catalytic converter, there are some valuable and expensive materials. Those are important to convert exhaust gasses into less harmful gasses. The expensive materials inside have made the converters expensive.
What if my Eastern cat converter dies before the warranty ends?
A warranty policy comes with some terms and conditions. If you think that the warranty is not voided under the terms of the policy, you can directly contact AP Emissions with the problem and claim the warranty. There might be some checking or something. If they also think that the warranty is not voided, they'll take the necessary steps.
If the warranty is voided, there is nothing to do. You have to pick another converter for your vehicle.
Why it is not okay to drive a car removing the catalytic converter?
A catalytic converter is one of the most significant parts of the exhaust system. Exhaust emission contains several gasses that are harmful to the environment. If you don't use a converter, the harmful gasses directly get released into nature and do damage. If all the vehicles start throwing exhaust gas into the environment, the natural balance won't take time to collapse.
That's why it is not okay to drive without a catalytic converter installed in the vehicle.
---
How to Assemble Eastern Catalytic Converter
---
Final Verdict
Catalytic converters from Eastern Catalytic are some of the bests in the market, for sure. In this Eastern catalytic converter reviews article, I've talked about the reason why these converters work great to reduce emissions. Also, I've reviewed my favorite converters from this brand.
I guess you've got answers to the questions regarding these converters. If you're looking for quality catalytic converters for your vehicle, you shouldn't avoid the ones from Eastern. These are strongly-made, durable, and dependable converters. You have other options too. But I would ask you to try Eastern once.