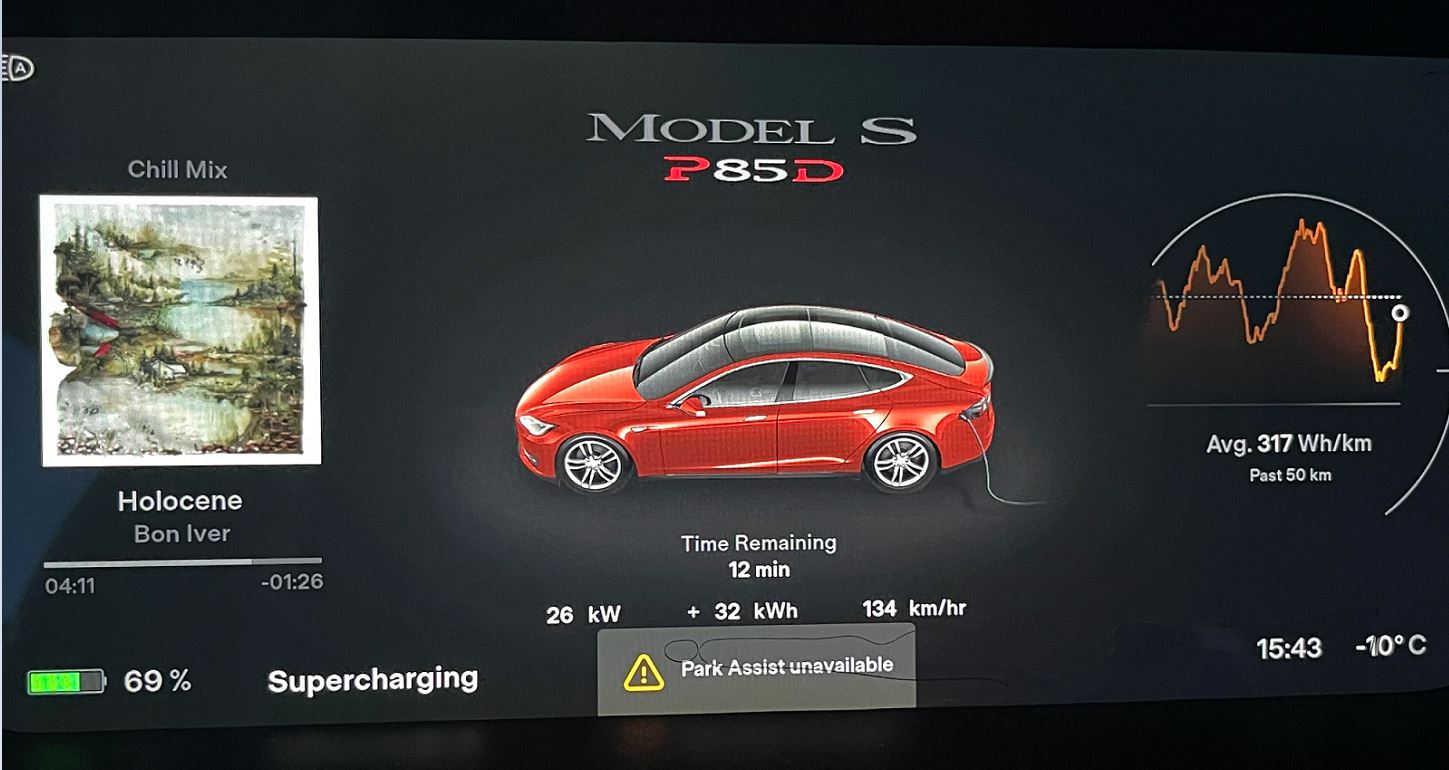 Tesla, a 21st-century marvel, offers advanced computerized features. Yet, due to its software-heavy nature, features like Park Assist may occasionally be disabled.
I often encounter situations where Tesla's park assist becomes unavailable due to challenging weather conditions, extreme temperatures, or obstructions obstructing the camera's view. Additionally, some users complain about facing the issue after updating the park assist software.
To address this issue, I recommend starting by cleaning your camera lenses and inspecting for any signs of damage. If the problem persists, the next step would be to properly reboot your car. Follow this guide to quickly execute each fix.
What Is The Tesla Parking Assist Unavailable Issue?
Usually, the "Park Assist Unavailable" is a system warning or error message you see on your Tesla's dashboard. This notification means the parking assist becomes inactive for some reason.
When it happens, Your Tesla can't alert you about nearby objects while you reverse or drive straight, and you may hit your car while parking.
How Does The Park Assist Work In Tesla Cars?
Tesla's Park Assist is an advanced feature that helps a lot while parking in congested spaces. It also gives proper warnings while something is blocking the terrain.
Let's break down how this feature works all together:
Activation: When you go below 5 mph (8 km/h), your car automatically activates the Park Assist feature
Detection: After that, the feature scans for any objects around your Tesla and warns you when it finds any.
Direction: It only looks out for objects in the path I'm going – like watching the front when I'm in Drive and the back when I'm in Reverse
Visual and Audio warnings: When you shift to Reverse, the Park Assist feature shows all objects near the front and rear of the vehicle on your display. Also, if you turn on the chimes, you will hear an audible beep as you approach an object.
However, you should Never Solely Depend on the Park Assist feature. Because it still has some major limitations.
So you should always check the surrounding area with your own eyes. Use all mirrors When reversing, and perform a shoulder check.
Types of Tesla Park Assist
Though all new Tesla cars now come with the Tesla Vision Park Assist technology, the previous ones used USS Park Assist. Here's a short overview of both:
USS Park Assist: The USS-PA uses 12 sensors (6 in the front + 6 in the rear) to detect an object nearby (front or back).
Vision Park Assist: Vision Park Assist uses front and rear cameras instead of sensors to sense an object nearby (front or rear). All cars made in 2021 (for MY and M3) – 2022 (for MS and MX) and later will have this type of assistance when parking the car.
However, after Tesla switched to Vision Park Assist, more users are facing the "park assist unavailable" issue with their cars. So, I think the Vision Park Assist isn't fully ready for cars yet.
Why Does Your Tesla Park Assist Become Unavailable?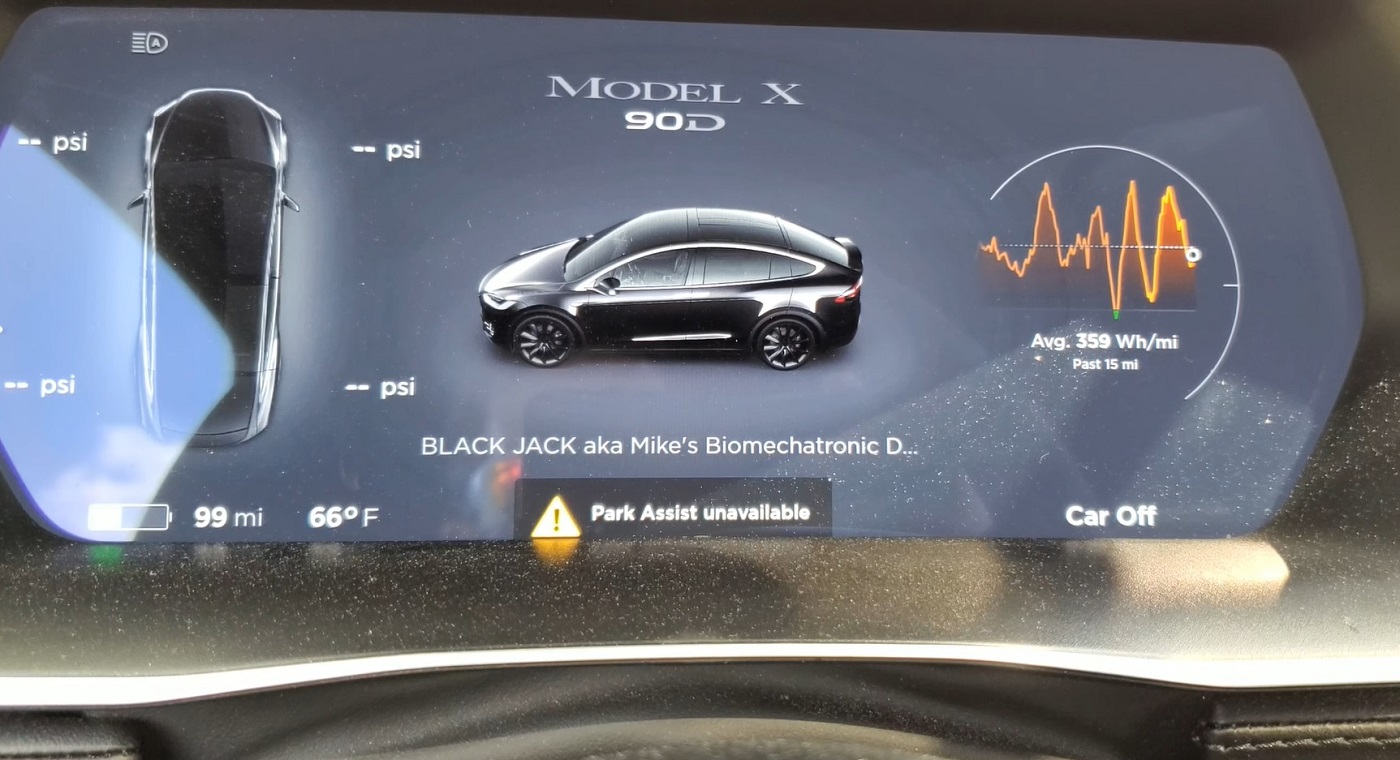 Tesla has completely replaced its old Park Assist feature with the Vision Park Assist in the 2023.6.9 software update. However, according to my research, this new feature is very buggy and not stable to use.
And if you encounter any of the limitation scenarios, I'm sure you must face parking assistance issues with Tesla.
Also, this Park Assist is a quite delicate tech and can't handle extreme conditions. So when your Tesla goes through some extreme weather or temperature conditions, or there's some debris in your camera lenses, the parking assist feature becomes unavailable.
Here, I'll share some scenarios from my experience:
Sensor or Camera Issues
If one or more of the sensors or cameras are damaged, dirty, or obstructed, it can cause Park Assist to become unavailable. For instance, the rear camera lens was once covered in snow, deactivating the parking assist system.
Wiring Problem
Sometimes, your Tesla Park Assist might act up because of troubles in the connecting wires between sensors/cameras or other car parts responsible for Park Assist.
If you drive your car in rough weather or terrain, sometimes, unwilling bumpiness or other debris can make these sensors faulty.
Software Bugs
Sometimes, the Park Assist can go offline due to software glitches.  You know, like when your phone's apps don't work right after an update? Well, something similar can happen when you update the Tesla software.
Tesla Deactivates it
When the company deactivates the car sensors from their end, you won't be able to use them. According to Tesla, the Park Assist feature is temporarily limited for most car models released between 2022 and 2023.
How To Fix Tesla Park Assist Unavailable Issue?
There are usually three things you can do when your Tesla Park Assist becomes unavailable. First, You need to check the camera, sensors, and the wires that go to the sensors.
Then you need to Reboot your car to fix software errors. If those don't work, contact the Tesla service center.
Here's a detailed guide for each fix:
1. Check the camera and sensors [Replace or repair]
When you try to access Park Assist and see an error message,, check the camera and the sensors initially.
In my experience, Park Assist may become unavailable if the backup camera is wet. But if the backup camera isn't causing the problem, be sure to examine all the cameras on your vehicle, not just the ones accessible through the display. If they are ok, then check the sensors.
If you don't find any issues with your Tesla parking cameras, you must check the Parking sensors. For that, put your ear close to the bumper; if they are working properly there should be a ticking sound.
So be sure to park the car in an open space with low noise. After that, follow the steps below:
Start your car engine and get out of your vehicle.
Put your ear next to each wheel and try to hear a ticking sound.
When you can't hear any ticking sound from a sensor, that sensor is broken.
Sensors have complex mechanisms, so I recommend visiting an expert mechanic if the sensors are faulty.
2. Check for Software Bugs [Reboot system or disable autopilot]
When you don't find any fault in your backup camera or sensors, but still the Park Assist feature is not available, it's most likely a software glitch. Usually, it happens when you recently update the Tesla software, and there are some bugs in it.
And if you reboot the car, it will most likely go away. Also, I could fix the Unavailable Park Assist issue in Tesla by disabling all autopilot features. So you must try that also.
3. Contact the Tesla Service Center
Usually, when all your sensors & cameras are okay and rebooting the Car doesn't fix your problem, one of two things might happen.
Either the wires responsible for connecting the PA sensors are damaged, or Tesla deactivates the Park Assist features on your car.
Luckily, both issues have a single solution–you need to take your car to the Tesla Service Center and learn about any ongoing issues with the Park Assist features.
According to the Tesla website, the Park Assist features are temporarily limited or inactive in many cars, including Model S, X, 3, & Y, manufactured between 2022 and 2023.
So, you must ensure that your car is in that segment from the Service Center. And if your Tesla is on that list, just wait until they solve this problem.
Note: You shouldn't go to your usual mechanic for this issue because Tesla cars have a new type of wiring, and only the authorized service center will give you proper service.
Preventative Maintenance To Avoid Tesla Parking Assist Unavailable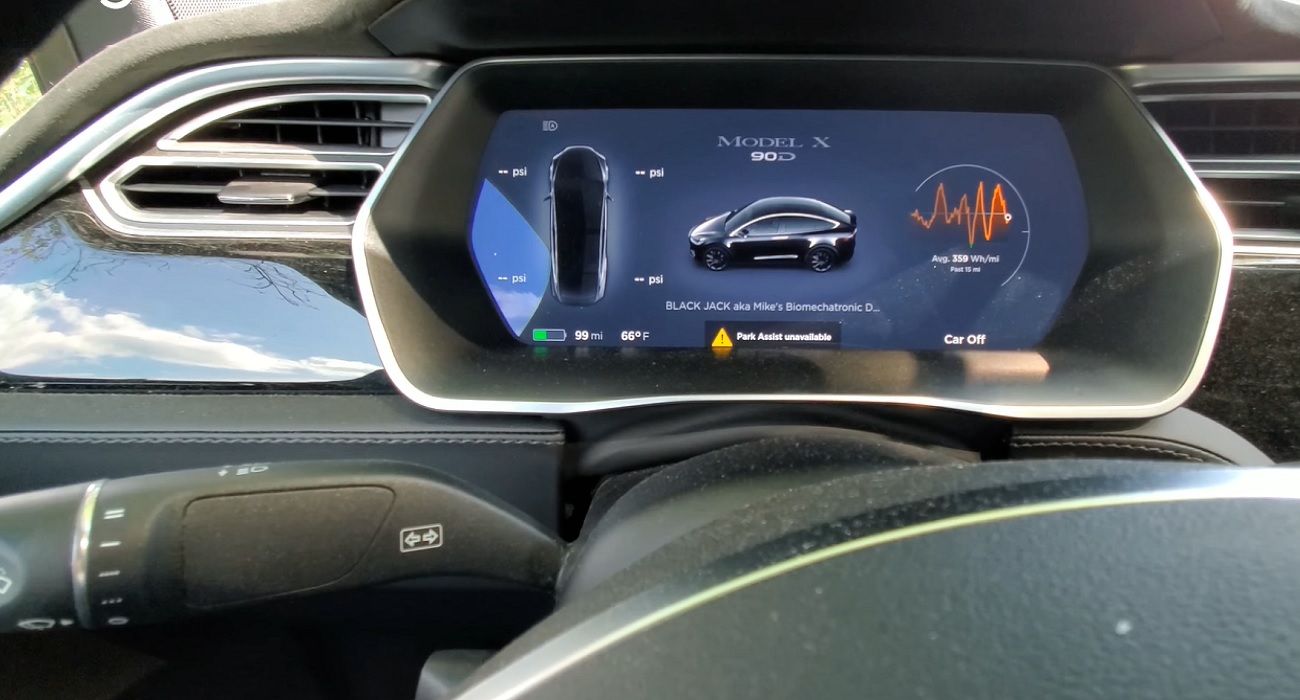 Though the new Vision Park Assist is quite buggy and can create problems without any reason, you can still do some things to avoid any Parking Assist issues in the future.
Here, I have some tips and tricks for you.
Always clean your camera after parking the car in your garage. But If you can't do it regularly, at least do it twice a week.
The Parking Assist sensors are pretty delicate tech and won't work properly in extreme weather conditions or near any ultrasonic waves. So you should avoid those conditions.
Before updating your car's software, always check what people say about that update.
You must maintain the recommended maintenance schedule from Tesla.
If you follow these tips, then issues like the error Park Assist won't bother you again.
FAQs About Tesla Park Assist
Here, I've compiled a list of frequently asked questions from Tesla owners about Park Assist. And I aim to provide them with clear and informative answers.
Is Park Assist The Same As Parking Sensors?
No, though they both do the same work, the Park Assist and the Parking Sensors use different principles to operate.
Is Tesla Park Assist Free?
Yes, TPA is free for all Tesla cars, but you need to buy the Autopark feature (upgraded Park Assist) if you have an older model.
Can you park your Tesla in heavy rain?
Yes, you can park your Tesla car in heavy rain. But you shouldn't because it can damage the Park Assist sensors and cameras in your vehicle.
---
Conclusion
And there you have it. Though the Park Assist feature is quite helpful for your car, it's not properly operational yet. That's why you may face Tesla Park Assist Unavailable every now and then.
But worry not, as Tesla is working very hard to fix the bugs in the features, the Park Assist will become stable in the near future.