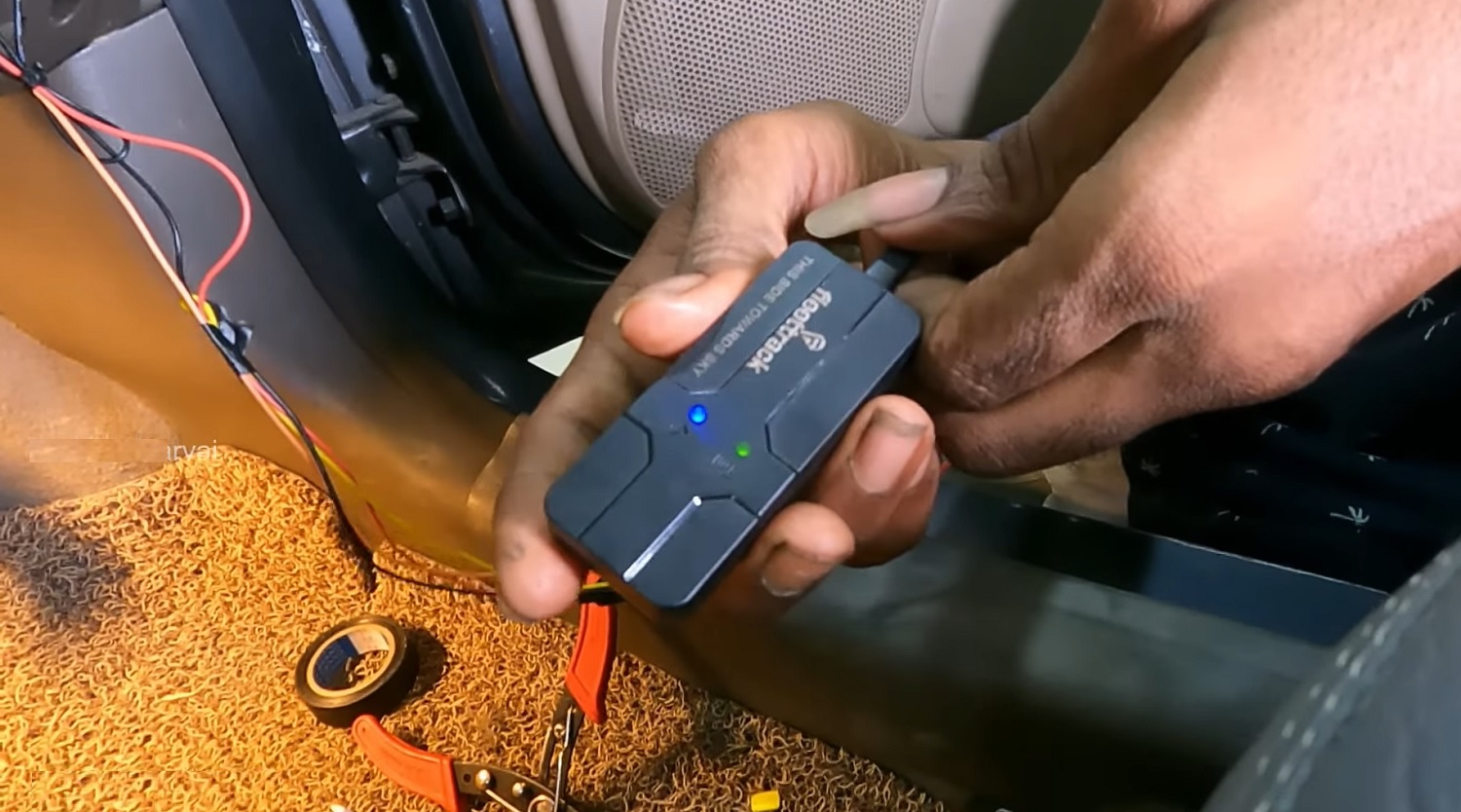 A GPS tracker is a great device for your car's safety. It helps you to know its current location as well as the places it is going. But you may need to get rid of it sometimes, especially if the tracker is installed without your permission or any legal reason.
You're here since you want to know how to remove the GPS tracker from car. Assuming that you don't know anything about the tracker installed, I'll write the article.
So, I'll describe how to locate and remove a tracker when you don't know what it looks like or where it is placed. Also, I'll discuss some common types of trackers so that you get an idea about them. It'll help you in locating and removing it.
If you need assistance in getting rid of the GPS tracker installed on your car, stick to me. Let's start with the common kinds of trackers.
Types of GPS Trackers
1. Plug-in GPS Tracker
This type of tracker requires you to plug it through the OBD (On Board Diagnosis) port under the dashboard or steering wheel. Your vehicle manual will help you to locate this port.
Such trackers are very easy to install. Plugging it in the OBD port is all it needs to start working. It is not the most common type but is used frequently. Also, you can use an OBD plug to plug it in.
2. Magnetic GPS Tracker
It is the most common GPS tracker used by vehicle owners. Because of having a built-in magnet or a magnetic case, it can stick to any metallic surface in the car. Thus, it can be kept hidden anywhere, making it difficult to find.
A rechargeable or replaceable battery inside it powers it. So, you don't need to connect it to any specific port. A bad side of such a tracker is that it may sometimes show a slightly wrong position.
3. Hardwired GPS Tracker
This type of tracker ensures accurate and reliable information about the vehicle's position. It should be connected to the vehicle's electrical system and set up somewhere near the connection.
As it needs a wired connection, installing or removing it requires expertise and experience. You don't need to recharge or replace the battery as it takes power from your car's battery.
These three types of GPS trackers are widely used in vehicles around us. Now, I'm going to share the process of removing them. Let's start with plug-in devices.
Related Post: Why My Remote Start Not Working? [Explained]
How to Remove Plug-in GPS Tracker from Car
Removing such trackers is not a big deal at all as you can find the OBD port easily. Here's the way you'll do this.
Step 1- Find the OBD Port
The most common place you'll find this port is under the steering wheel. If not found, check under the dashboard.
It is better to use the user manual of the car to locate the port. If you don't have the manual, search for what an OBD port looks like and find that in your car.
Step 2- Disconnect the GSP Device
Once you find the port, you'll see the tracker connected to it. Pull the device out, and it'll be disconnected. Don't forget to check the indicator light to ensure the device is not transmitting any information.
It is always better to stop the car and keep the engine and battery shut before you pull the tracker. It won't do any major harm. But an accident may happen at any time for any reason. Who knows?
Following these two simple steps, you can disconnect a plug-in GPS tracker from the car.
How to Remove Magnetic GPS Tracker from Car
Removing this type of GPS tracker is not difficult, but you may need time to locate the device first. Here is how you can remove magnetic trackers.
Step 1- Locate the Tracker
Locating the magnetic tracker is not easy because it can be anywhere in the vehicle. The most common places it can be are inside the glove box, under the vehicle, inside the trunk, etc.
First, search these places. If you don't find it, search the rest. I suggest searching the outside first. Then go inside.
You can use a GPS tracker detector for help. Having a physical detector is the best. If you don't have one, try detector apps. But they may not work perfectly.
Step 2- Remove the Tracker
Once you locate it, remove it from the car. Removing it won't be a big issue as it is installed using a magnet. Hold the tracker carefully and pull it towards yourself. It'll be disconnected easily.
Step 3- Stop the Tracker
After you have the tracker in hand, search for any on/off switch. If found, turn the tracker off to stop it from transmitting information. Otherwise, take off the battery to stop it.
Thus, you can easily get rid of a magnetic GPS tracker.
How do You Remove a Hardwired GPS Tracker from a Car?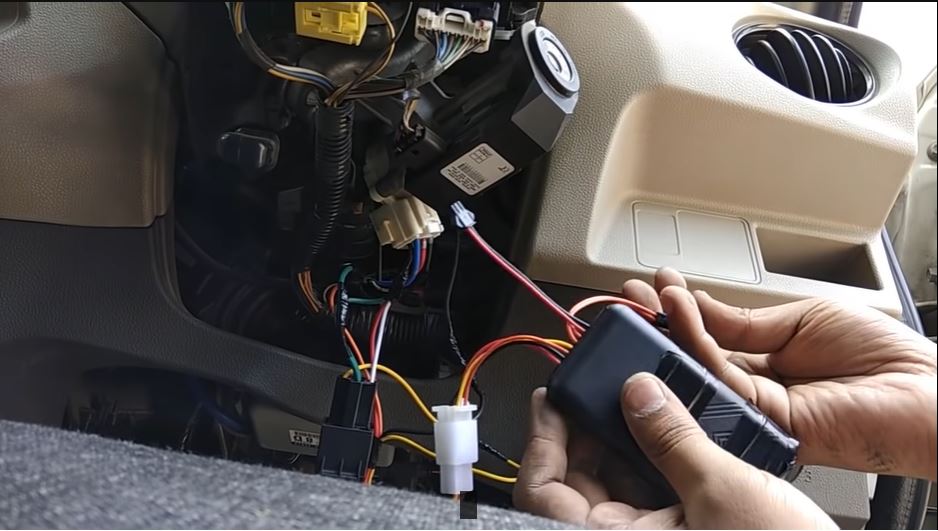 Hardwired GPS trackers are comparatively difficult to remove. You need some idea about them to get it done successfully. Here's how you can do it.
Step 1- Idle the Car and Disconnect Battery
First, you need to idle the car battery since the hardwired tracker is connected to it. Park the car at a safe place and stop the engine. Then, wait for a few minutes.
After two-three minutes, disconnect the battery to avoid electrical issues. For that, find out the negative terminal, loosen it, pull it, and keep it aside. Do the same with the positive terminal too.
Step 2- Find out the GPS Tracker
Typically, these devices are placed under the dashboard or the hood. However, they can be placed behind the dashboard for better protection. Find out the device first.
If needed, use a GPS tracker detector for this.
Step 3- Idle the Tracker
Once you get the device, you need to stop it from transmitting first. For this, find out and remove its battery.
Don't worry if you can't locate the battery. Move to the next step.
Step 4- Disconnect the Wiring
Now you need to disconnect the wiring to take the tracker out. In case it is connected by connectors, simply unplug them, and it's done. Otherwise, you may need to cut some wires.
You may want to reconnect the tracker later. In such case, make sure you know how the wires are connected. Clicking a picture will help while reinstalling.
Step 5- Remove the tracker
A screwdriver will be enough if it is attached to the surface with screws. Removing the tracker that is attached using adhesive is also easy. Check how it is placed on the surface and follow the proper way to remove it from the car.
Step 6- Reassemble and Reconnect
If you need to disassemble anything while searching for the GPS tracker, reassemble them. It won't need too much effort, I guess.
Then, reconnect the battery. Reverse the steps in the disconnection process. First, connect the positive terminal. Once it is attached properly, connect the negative terminal.
You have another thing to do. Start the car engine and make sure everything is okay. The car should run perfectly if you carefully disconnect and reconnect the battery and detach the wiring. If not, check the battery connection and fix if there is any issue.
Thus, you can get rid of hardwired GPS trackers from your car. As your car's battery is involved with this, you must be very careful while doing this.
Is Removing GPS Tracker Illegal?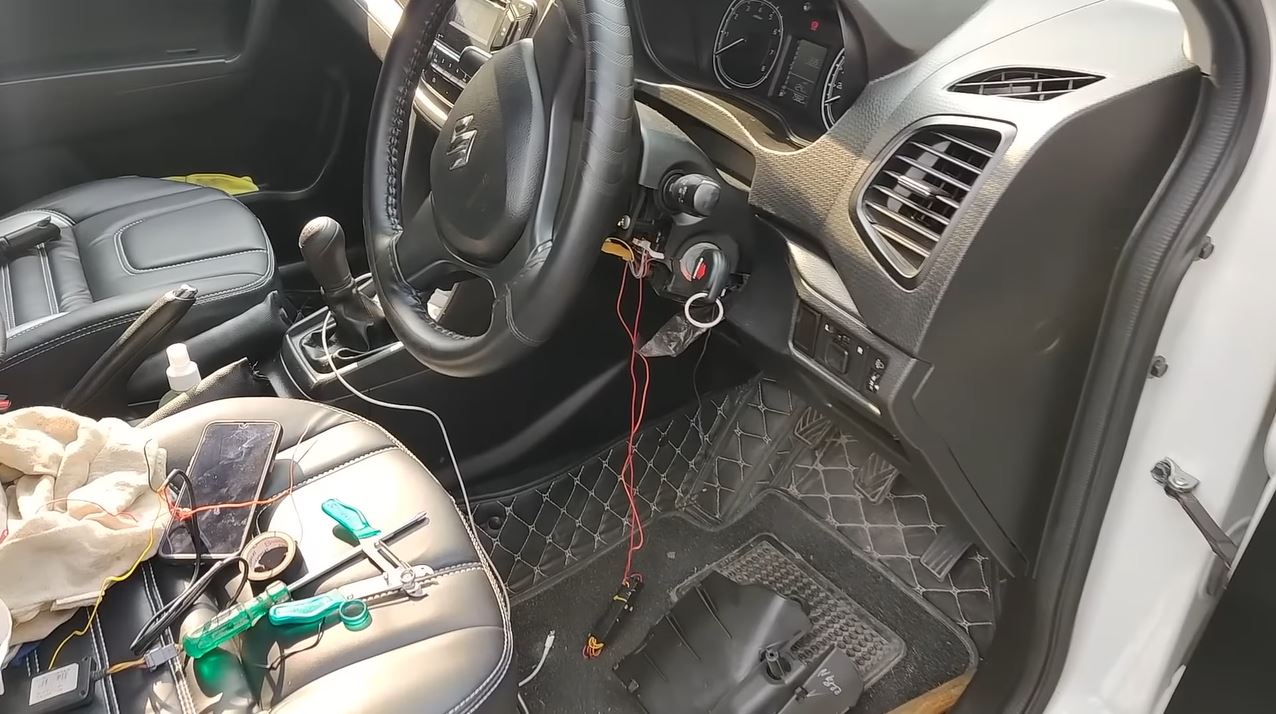 Removing the GPS tracker is illegal in some specific cases. Otherwise, removing it from your vehicle won't create any issues. Here are the situations when it is illegal to remove the tracker.
If the tracker is installed by any law enforcement agency, it is illegal to remove it.
In case the car is leased or financed by any valid financial institution and the tracker is a part of the agreement, removing it is not suggested.
If it is installed as per court order, don't remove it.
Unless you own the car, don't remove the GPS tracker.
In case it was installed for a lawful reason, don't remove it without any legal order.
In the cases stated above, taking off the tracker from your car may lead you to deeper trouble. So, be careful before making the decision.
Is it Possible to Legally Remove a GPS Tracker?
If you want to legally get rid of the tracker in any of the above situations, you must deal with the other party following proper procedure.
For example- if your car is leased or finances, discuss with the institution about removing the tracker. In case of a tracker installed by a law enforcement agency, you need to apply for tracker removal. However, it is their decision. You can't influence it.
In some situations, getting rid of the tracker is not an issue. For example-
You're the owner of the vehicle, and the tracker was installed to serve your interest.
It was installed in the car you own without notifying you.
Removing any tracker installed without a court order or warrant.
You have the court's order to remove the tracker from your car.
Does a GPS tracker drain your car battery?
Not all car tracking devices drain the car's battery.
Magnetic trackers are self-sufficient as they come with their own batteries. The other two types need some support from your car's battery. They take some power from it.
Typically, GPS trackers are not power-hungry. So, don't worry. They are not the reason behind a dead battery.
Final Verdict
Before removing the GPS tracker from a vehicle, ensure you know if it is legal. Doing something illegal will bring more events that are difficult to overcome. Take off the tracker only when it is legal.
I guess now you know how to remove the GPS tracker from car properly. Follow the steps I've suggested, and you can do it easily. Have patience while locating the tracker, as it might take some time.