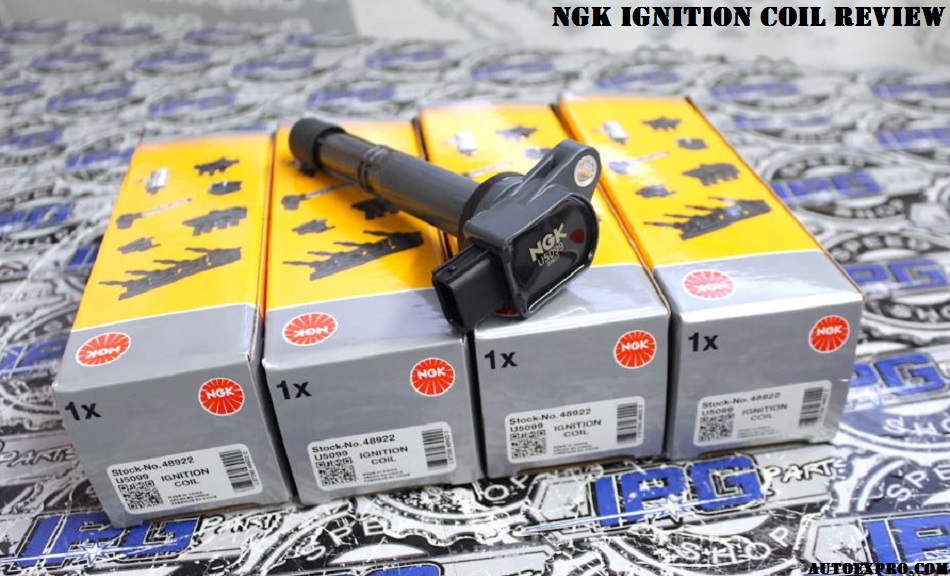 The best part about having high-quality ignition coils is that you can stay worry-free about the vehicle's performance for a long time. The suitable ignition coils benefit the car in various ways. But the vital one is the coils powering up the car engine.
However, having old or faulty ignition coils will lower your vehicle's performance. Not to mention how it can damage the other parts of your car. And eventually, they cost more to fix and replace.
So what do you do? You use the best ignition coils to boost your car's performance. And today, I will share the NGK Ignition Coil review so that you can understand its features and see if it is a suitable ignition coil for your vehicle.
How Do Ignition Coils Work?
A car cannot work without a combustible engine powering it up. And that is why the ignition coils are essential, as it works as a combustible engine for the vehicle.
The ignition coil takes the car battery's low-voltage power and transforms it into high-voltage energy. And with that amount of power, the coils help create sparks in the sparks plug that ignites that fuel. And that is how the vehicle gets enough power to start and run.
Of course, there are other parts involved to help a car perform. But if the vehicle fails to start, all other qualities and features become useless. That is why it is essential to take care of the coils and maintain them properly to expand their lifespan.
NGK Ignition Coil Review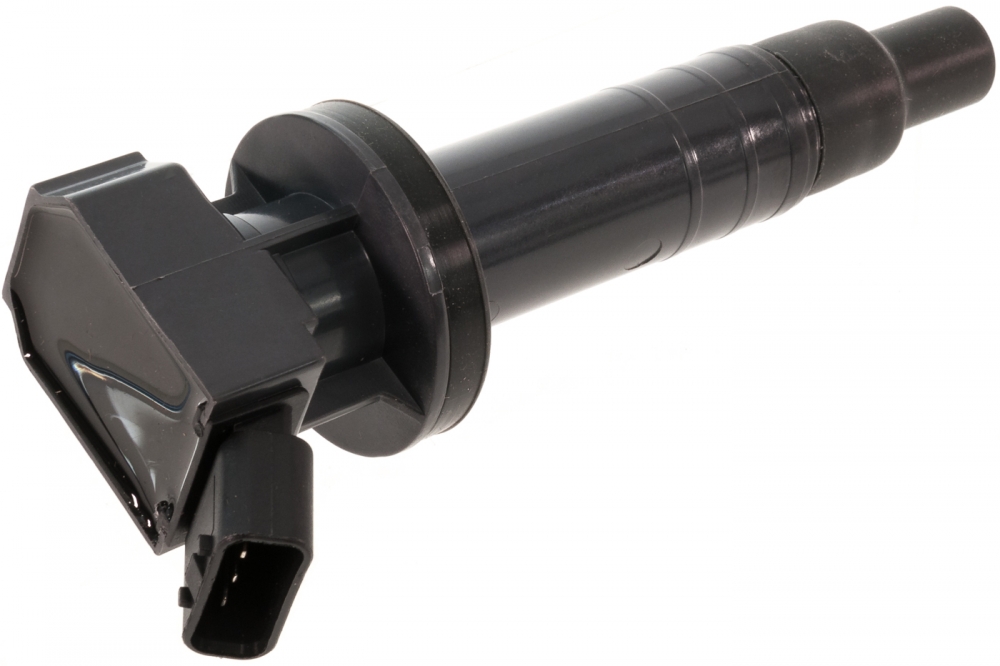 More NGK Coils Photo from our Photographer: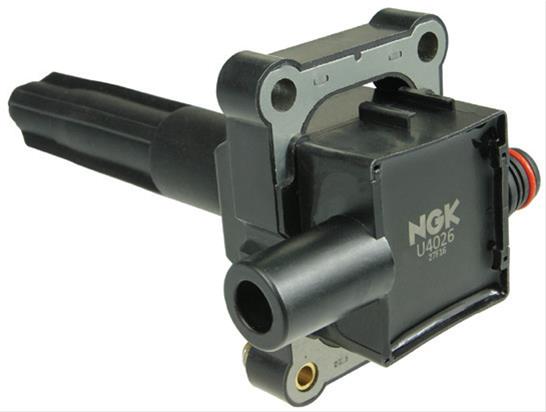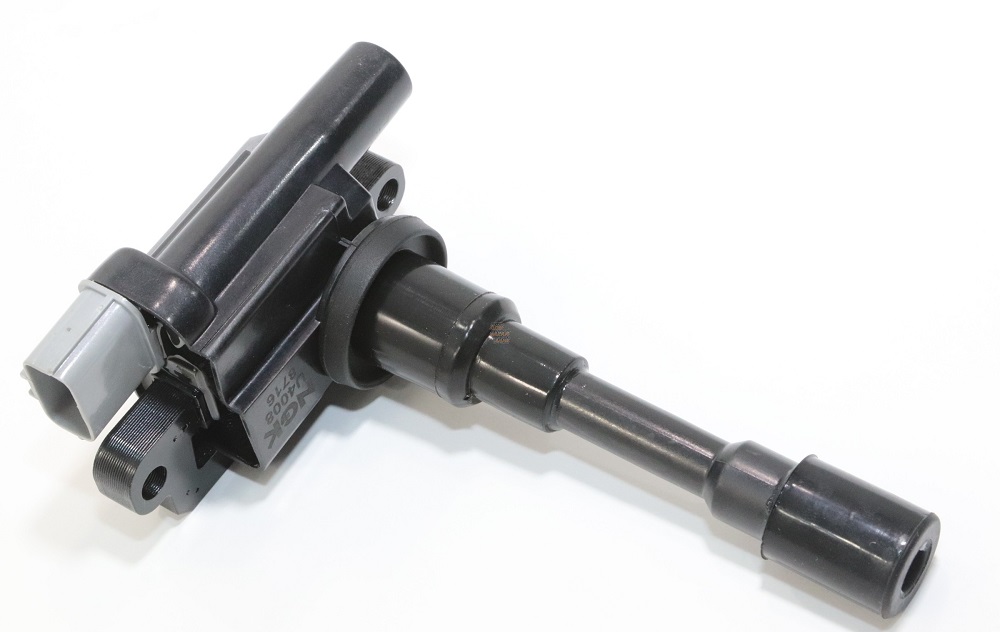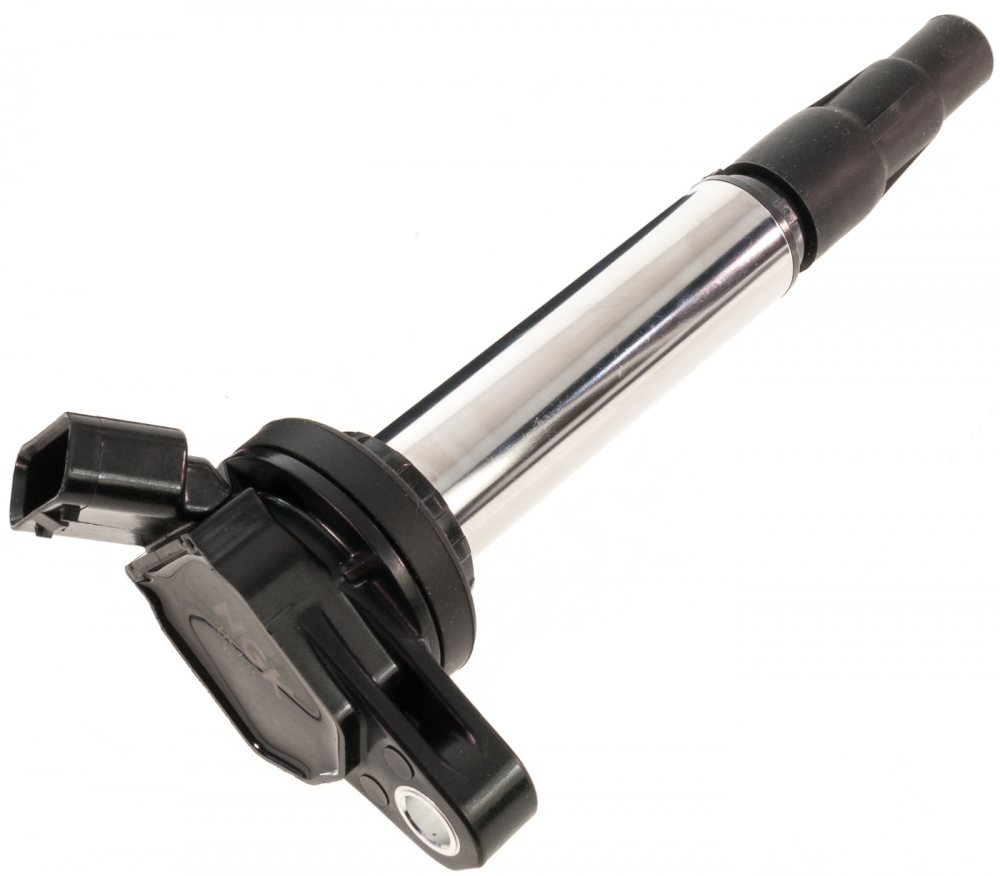 NGK is one of the few aftermarket channels that earned users' trust for their quality products. And one such quality product is the NGK U5053 Coil-On-Plug Ignition Coil. Other than its premium quality construction and performance, this ignition is more cost-effective when bought in packs. Here are the features and benefits of NGK. 
NGK is one of the known names in the global market for automobile parts. The brand already had recognition for manufacturing top-quality spark plugs. In addition, it began manufacturing ignition coils, which also turned out to be a success. And that is why this brand is reliable if you want to boost your car's performance.
For their customer's convenience, NGK has tested all its parts under extreme conditions to ensure high-end performance. On top of that, the coil has an ISO 17025 lab test certification.
NGK thinks and works smart. That is why the company manufactured the coils with high-quality steel coil lamination. This feature helps create a powerful spark and increases performance efficiency. On top of that, the thermal plastic with a high-grade dielectric resists heat and prevents damage.
If you are not a fan of complex installation instructions, you must check out NGK ignition coils. The instruction manual describes everything in detail in a simple manner. On top of that, installing and uninstalling this ignition coil is fairly simple and quick.
Another thing about this ignition coil that I liked is its compatibility. While many coils fit only a limited number of brands or vehicles, the NGK coils fit more than 96% of cars in the USA.
---
Pros and Cons Of NGK Ignition Coils
Pros
Tested Product: The ignition keys are tested in the lab and certified as safe and reliable for the users.
Durable Construction: NGK offers an average durable ignition coil with steel coil lamination, making it good enough within such a budget price.
Heat-Resistance: The coil is made with a plastic material that contains a high-grade dielectric, which resists heat and prevents overheating damages.
Quality Fit: This standard and premium ignition coil fits most vehicles, making it even more suitable for purchasing.
Cons
Price: I think the price is slightly higher than the product's durability and overall performance. However, I suggest buying them in packs as they are cost-effective.
---
Are NGK iIgnition Coil any Good?
---
Things to Consider When Buying Ignition Coils?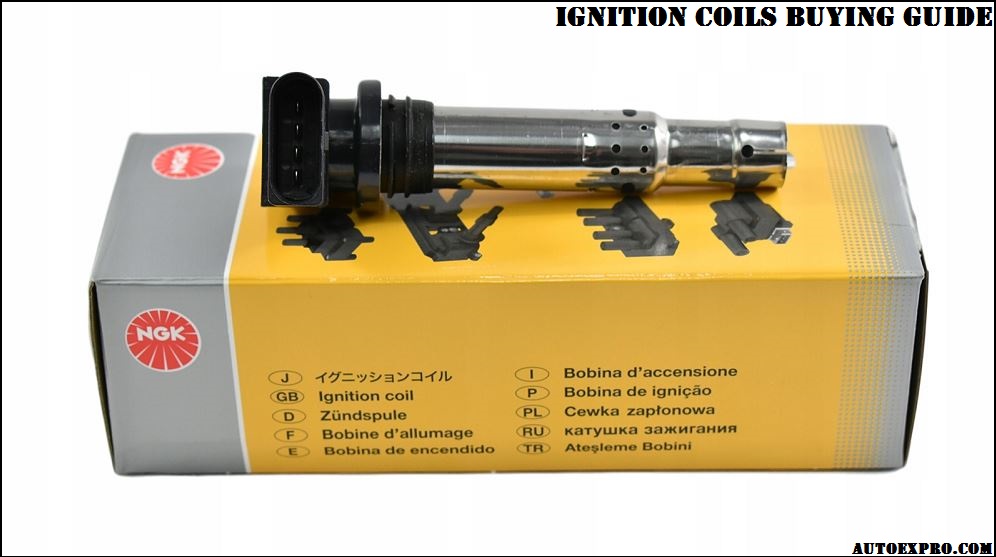 No matter which ignition coil you purchase, it must have essential features and performance qualities. However, finding all the good qualities in a single coil or set might be challenging. So even if you can't find them all in one, you can always keep a lookout for the following features in the ignition coil you want to purchase.
Type Of Ignition Coil
Know the types of ignition coils before you purchase any. You will find these when browsing for buying an ignition coil for your vehicle.
Conventional Ignition Coil
The oldest ignition coil type you will come across is the conventional ignition coil, available since the early 20th century. It is also known as the Breaker Point ignition coil.
Here, the coil draws electric power from the battery. And then the distributor cam breaks the point and the electrical circuits. Thus the current flow to the distributor cap and the spark plug.
The Electronic ignition coils were popular in the 1970s because they were more reliable, agreed by the manufacturer and the users. Despite several similarities with the conventional type, this ignition coil has a difference.
The conventional coil has a distributor point. On the other hand, this one has an electric system and requires a pick-up coil to signal the control module.
Distributorless Ignition Coil
The distributorless ignition coil started reaching potential users in the 1980s. It is suitable for powerful vehicles as the coils are capable of creating more energy. Instead of two, you need to mount three to four distributor ignition coils in your car.
The magnetic trigger system in the coils determines the vehicle speed level. The coils get their power boost when the trigger signals to the vehicle's engine control module.
Coil-On-Plug Ignition Coil
All the electronic control features you find in a direct ignition system are present in Coil-On-Plug or COP ignition coil. It is a more modern version of ignition coils and is also efficient.
This coil system deals with a single cylinder instead of multiple, allowing it to create more voltage and energy. However, this type of ignition coil is pretty expensive to repair.
Construction and Design
The construction and design of the ignition coil are vital for your vehicle. But the good thing is, with time, the design, material, and overall structure of the ignition coils have improved. However, make sure there are no gaps as they will cause winding problems.
Compatibility
Knowing your car model and details and which cars the coils will be compatible with, you can quickly know which one to pick. Finding a likable ignition coil that does not fit your vehicle is disheartening. But you should know that choosing a compatible ignition coil is more important than its appearance.
Brand Reputation
Lots of things about ignition coils depend on their brand's reputation. A well-known or popular brands understand its customer's higher expectations and manufactures products according to them. So make sure to purchase from a brand that offers authenticity and reliability.
Durability
Ignition coils are always pretty durable and can last around 100,000 miles. That means you can be free of replacing worries for more than a year. However, if you are investing more in the coils, it is essential for them to last at least two years. So make sure to check with your dealer to calculate the estimated durability.
Ease Of Installation
Generally, ignition coils are challenging to install. Yet, you cannot risk doing it without any idea as it can cause mishaps. If you think you cannot follow the installation instruction, it is best to let an experienced person do it.
Other Accessories
In most cases, the ignition coil package contains the accessories you need for the installation. It saves you from the unnecessary hassles of buying these accessories separately.
Cost
How much do you want to spend on the ignition coil? If you are on a tight budget, it is best to look for a budget-friendly option. But sometimes, investing a bit more can ensure getting high-quality coils.
Warranty And Service
If you want to stay worry-free for longer, you need to consider buying from a company that offers an extended warranty and the best service. Some companies offer a lifetime warranty period. And you can learn more about their customer service from their website's reviews and feedback.
---
How To Install Ignition Coils?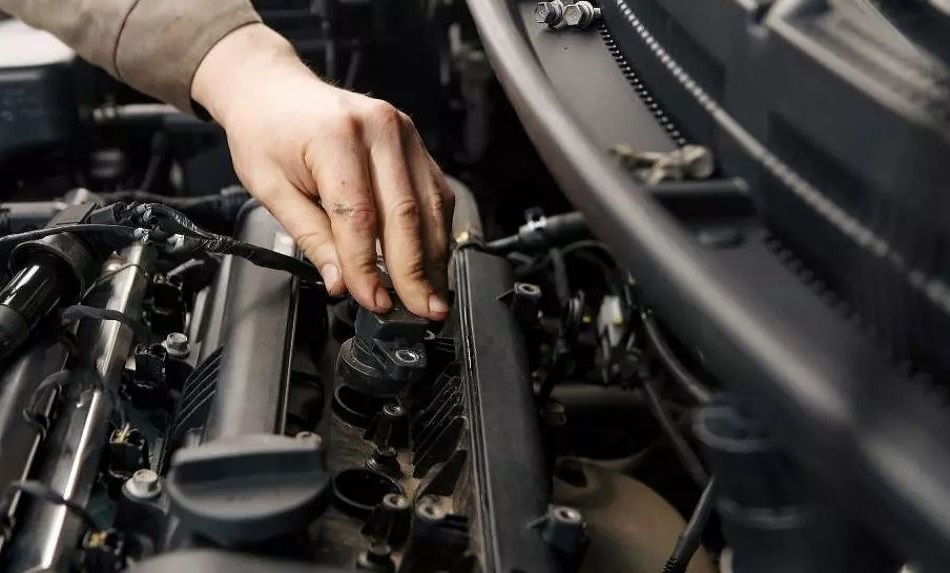 Here comes the most important part about ignition coils: the installation. It requires a few steps to detach the old ignitions and install the new ones. Here is a step-by-step guide to help you set up and install your new coils without requiring you to hire a professional.
Step 1: Disconnect The Battery
You already know that an ignition coil creates high-voltage power from the battery. That is why it is essential to disconnect the battery before proceeding to replace the ignition coils.
You need to loosen the clamp's bolts of the battery's negative terminal using a socket or wrench. It is advisable to tuck the cable sideways or cover it with a piece of fabric or paper to avoid misfire.
Step 2: Locate The Ignition Coils
Do you have a single ignition coil with outlets for all cylinders or separate coils for each cylinder? However it is, it won't be difficult to locate the ignition coil.
Generally, an ignition coil is located on top of the car's engine. Another way to locate the coils is to follow the distributor cap's wire.
Step 3: Disconnect & Remove The Old Ignitions
To disconnect the old coils, you need to remove the bolts or screws that help attach the coils to the vehicle. Grip the ignition cables closer to the coils and squeeze and pull them. If there is an electrical connector, you need to unplug it before removing the old ignition coils.
Step 4: Install The New Ignitions
If you know how to remove the old ignition coils, you can quickly install the new ones. Because you need to install the coils by reversing the old ignition coil's detaching and removing procedure. And if you removed the electrical connectors, make sure to put them back together after setting up the new coils.
Step 5: Reconnect The Battery And Test
You detached a negative battery terminal in the beginning, right? After you are done installing the ignition coils, make sure to reconnect the battery line. Finally, with your vehicle in the park, start the engine to test if everything is working correctly.
How to Install Ignition Coil (DIY Video)
---
FAQs About Ignition Coil from NGK
When should I change or replace my car's ignition coil?
There are a few reasons why you should change and replace your car's ignition coil. Mainly it needs replacement when the coil is done running around 110,000 miles. Besides the aging issue, you must replace an ignition coil if it appears faulty.
Can I change a single ignition coil?
Yes, you can replace a single ignition coil if it appears faulty or worn out. However, most people choose to replace all of them at once to avoid unexpected problems in the future.
Do I need to replace the spark plug when replacing the ignition coil?
It is not necessary to replace the spark plug when you change the ignition coil. But sometimes, mechanics recommend replacing all spark plugs even if you are there to replace only one ignition coil. That is because it is not uncommon for ignition coils to act up because of faulty spark plugs.
How can I diagnose the ignition coil problem?
There are a few ways to diagnose an ignition coil. One of them is the blinking "Check Engine Light". Another way to diagnose the problem is using the OBD II scanner. This tool will send you codes when there is any misfiring in the coils.
---
Final Verdict
Since COP ignition coils are modern and have higher user demand, manufacturers are coming up with more upgraded models. But not all of them are affordable for users and do not guarantee the best performance.
NGK is a well-known brand that manufactures various car parts, along with various numbers of ignition coils that fit most cars in the USA. That is one of the many reasons I wrote this NGK Ignition Coil review.
Nevertheless, if you are unsure, feel free to check with the buying guide above to know if the coils have everything you need. Maintain the coils regularly, and they will last longer than you expect.
References: 
https://ngksparkplugs.com/en/products/ignition-parts/
https://www.ngk.com/introducing-ngk-ignition-coils
youtube.com/watch?v=oZcvwG9m-d4
https://www.autozone.com/diy/ignition/how-to-replace-ignition-coils
https://www.championautoparts.eu/news/how-easy-change-ignition-parts.html