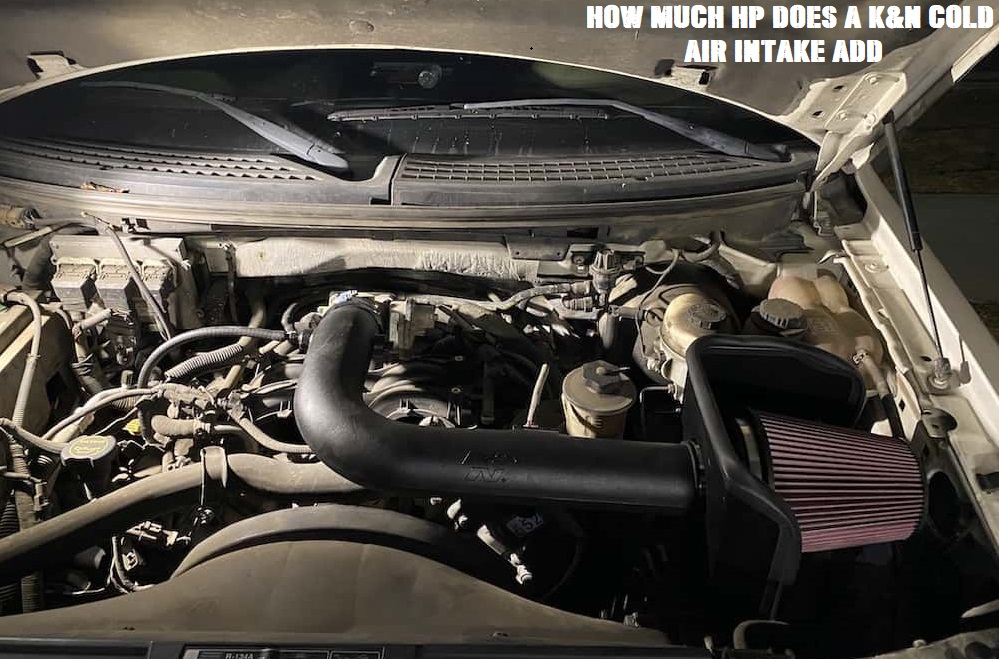 K&N is a popular brand for its cold air intake system. Whenever you search for the best cold air intake, you find that K&N is the most trusted name for the users. This air intake system is designed to add more horsepower to restore the car's performance. After using your car for several years, it loses its novelty and speed. Surely, you never get the speed like new ones. In this case, you can make a little upgrade of your car and increase the horsepower.
As you know, a CAI system increases horsepower. But how much hp does a K&N cold air intake add? Here we will disclose the concept so that you can better understand whether you should invest or not. So stick with us till the end.
How Does a K&N Cold Air Intake Operate?
Cold air intake is a significant part that is connected with the car engine. K&N cold air intake has two parts: air filter and air tube. The air tube collects cold air from the outside, is processed with the air filter, and supplies the engine. This cold air intake system is developed to supply more oxygen-rich air to the engine. In turn, the engine produces more wheel-turning horsepower and torque.
Cold air has more oxygen molecules that help the engine to burn gasoline completely in the combustion cycle. When the explosion is stronger, the energy is transferred to the wheels. Resulting in more horsepower, but the engine approximately uses the same amount of fuel.
K&N air intake system features a specific air filter with heat shields. As a result, it prevents warm air from entering the engine system. This high-flow air filter collects and delivers the coolest air possible.
How Much HP Does A K&N Cold Air Intake Add?
It is 100% guaranteed that a K&N cold air intake system increases horsepower and torque. But it is hard to find the specific amount of horsepower. Because the hp can be varied from car to car, even depending on your application, you can see more.
Typically, most K&N cold air intake systems are estimated to increase 10-15 HP of cars. The estimated result can be more or less depending on your vehicle and cold air intake model.
Though this increased power is not enough to put you back in your seat, it will give a big pep in its step. If you set your mind to modifying your older car, replacing the cold air intake is a good action to start.
Benefits of Installing K&N Cold Air Intake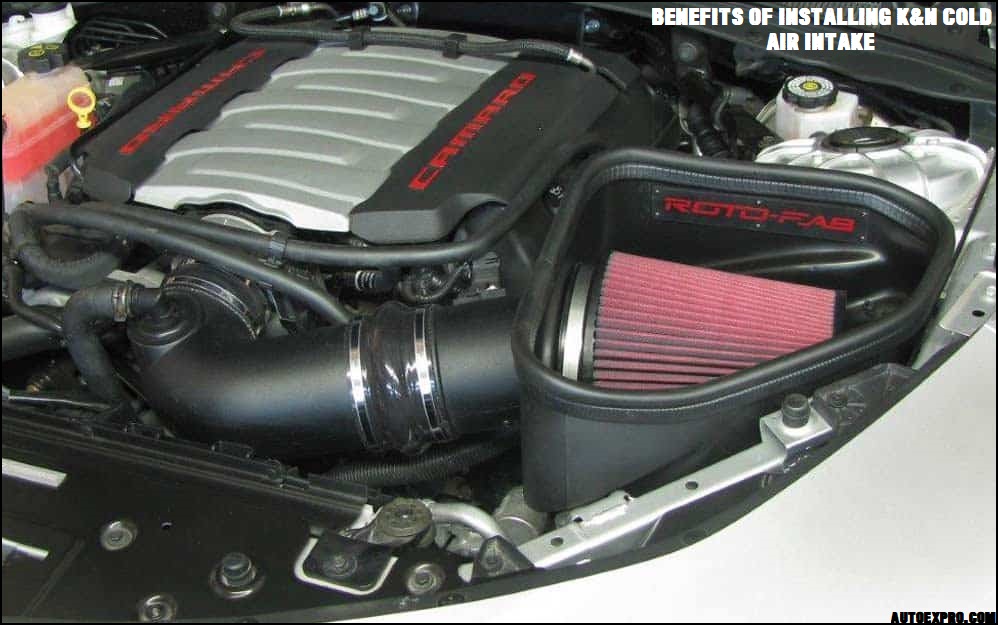 K&N cold air intake system obviously boosts the horsepower of the car. Yet there are many other benefits you can enjoy. For example:
By installing this cold air intake, you will have a great advantage of better acceleration. It relatively increases the car's responsiveness which is a big advantage for you. As you know that cold air is denser than warm air allowing it to reach the desired speed quickly. This is big safe for those who drive the car on busy highways and interstates.
Most factory-installed air filters of the car are made of disposal paper filters. Though these air filters prevent debris well, they need to replace after some time. But K&N cold air intake has sturdier air filters.
They are made out of a pleated cotton gauze material that is more long-lasting than paper filters. Further, the cotton is treated with a special tacky oil that better traps dirt and debris. It is also a high airflow filter for seamless performance.
K&N air filters are washable and reusable so you don't need to buy the filters frequently. But the bright point is they last longer between cleanings. Moreover, there is less hassle to remove the filter and clean it. The air filter is housed in an airbox and both of them work the same thing: keep hot air out and let cooler air into the filter. Thus, the unit ensures consistent power gains regardless of how hot the engine is.
Installing the K&N cold air intake system is a great upgrade for the engine and it improves the air-fuel ratio. It provides oxygen-rich air to the engine, in turn, the engine generates more power with less fuel. Thus, you will get better mileage. On the other hand, less oxygen means more fuel burning to compensate.
A cold air intake makes your car louder which is delightful for some car owners. Actually, the more oxygen the engine gets, the more robust it sounds. The sound is satisfying. But if you like the silence when driving, this may feel a little awkward.
What about Drawbacks
K&N cold air intake has a lot of benefits as we mentioned. It is safer to use. The intake system is nicely placed where there is less chance to ingest water. But there is a concern with the air filter of the intake unit. Since the air filter uses oiled elements that are great for preventing dirt and debris, it may create a long term problem in vehicles. A car has a lot of airflow sensors and oil can build up over them after using it for some time. As a result, you may see fouling or errors in the sensors and they are required to be cleaned.
FAQs About K&N Air Intake System
Is a K&N cold air intake worth it?
K&N cold air intake comes at an affordable price and provides superior performance. It adds much horsepower and torque to your vehicle. This intake system has a proper balance between price and functions. So it is worth buying a K&N cold air intake.
What is the cheapest way to increase horsepower?
Installing a cold air intake is the cheapest way to increase the horsepower of your car. Among many other brands, K&N cold air intake is the most reliable unit that you can easily install in your car.
---
Does a Cold Air Intake Really Give You More Horsepower?
---
Final Words 
The K&N cold air intake system surprisingly improved the horsepower of your car. With this little update, you will have a lot of benefits. Installing and maintaining this cold air intake system is also cost-effective. That's why many car owners are likely to upgrade their car with the K&N cold air intake system.
Though this intake system has some flaws, they are not a major concern. For optimal vehicle performance, anyone can overcome these drawbacks. If you clean the intake unit regularly, you can use it for a longer time without replacing and enjoy improved horsepower of your car.