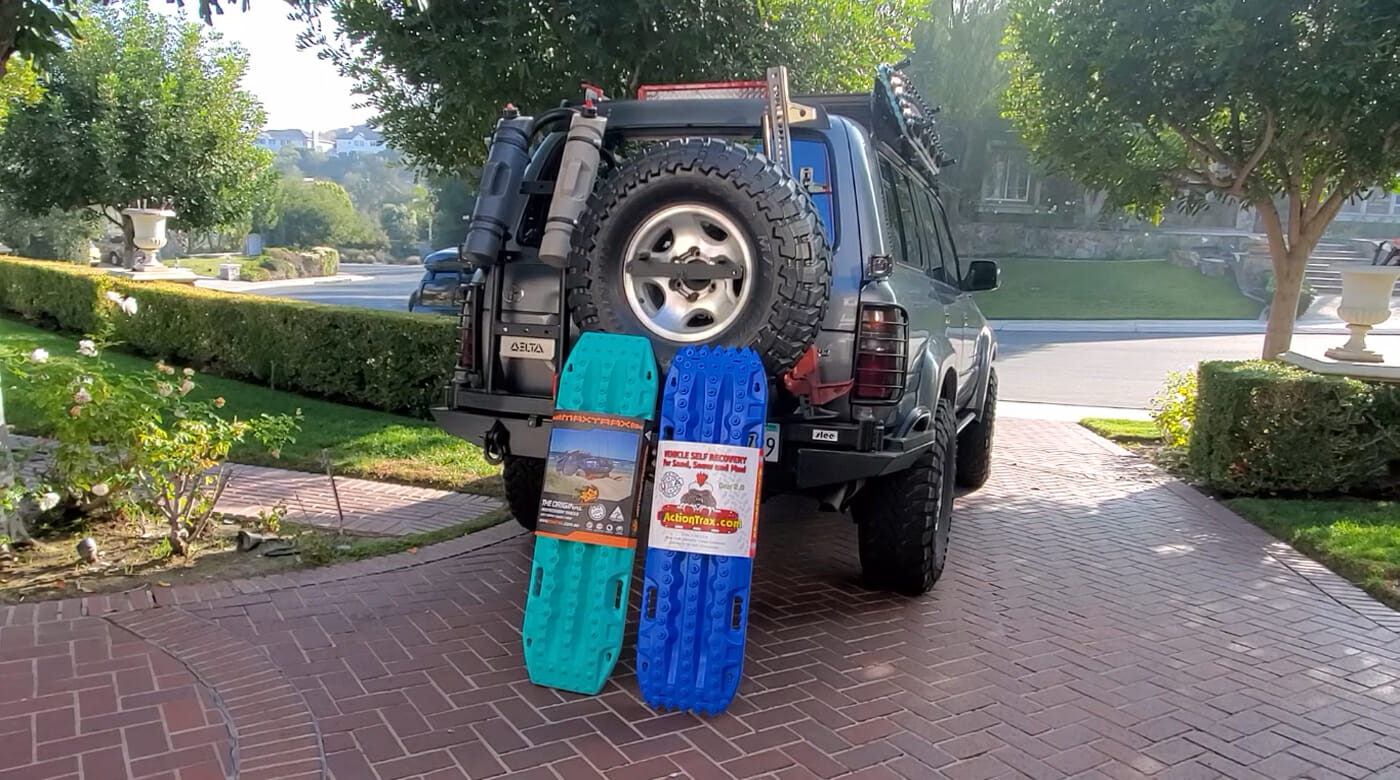 A recovery board is an important part of your vehicle if you are into off-road driving. This is an easy way of self-recovery when you are stuck in the sand, mud or ice. A recovery board is basically a type of hardboard with strong spikes, often called as teeth. When the vehicle is stuck, putting these boards in front of the stuck wheel ensures traction so that the vehicle can come up.
Choosing a recovery board depends on many things including the teeth, weight capacity, carrying convenience, and so on. Among all the recovery boards available in the market, MAXTRAX is a quite famous name. ARB TRED Pro is another one that is comparatively new but bringing some twists and competition in the market.
So, in this ARB TRED Pro vs MAXTRAX article, we are going to know about these two and see which one is better and why. If you are interested, stick to the article.
Top Rated Recovery Board Comparison Table 
Maxtrax MKII FJ Red Vehicle Recovery Board
9.9/10
The original, Australian-made recovery board
Six glove-friendly handles, with a built-in shovel
Made of UV-stabilized, flexible, super-tough engineering
MAXTRAX is the perfect fit for every outing
Can be used on both sides
ARB TREDPROMGO Recovery Boards
9.8/10
Contour ramp was created using 4×4 tire dimension
Ergonomic handles for shovel control
EXOTRED patented Teeth
Design for easy entry under the tire
SIPE-LOCK Patented Grip Profile
X-BULL New Recovery Traction Boards
9.6/10
X-BULL track adopts the specific elastic design
2 UV Stabilized Recovery Tracks
X-BULL offers a bag and mounting brackets
Compatible with 2D and 4D vehicles
Raised tracks to increase friction
---
ARB TRED Pro vs MAXTRAX – Top 2 Products Review
1. ARB TRED PROMGO Vehicle Recovery Boards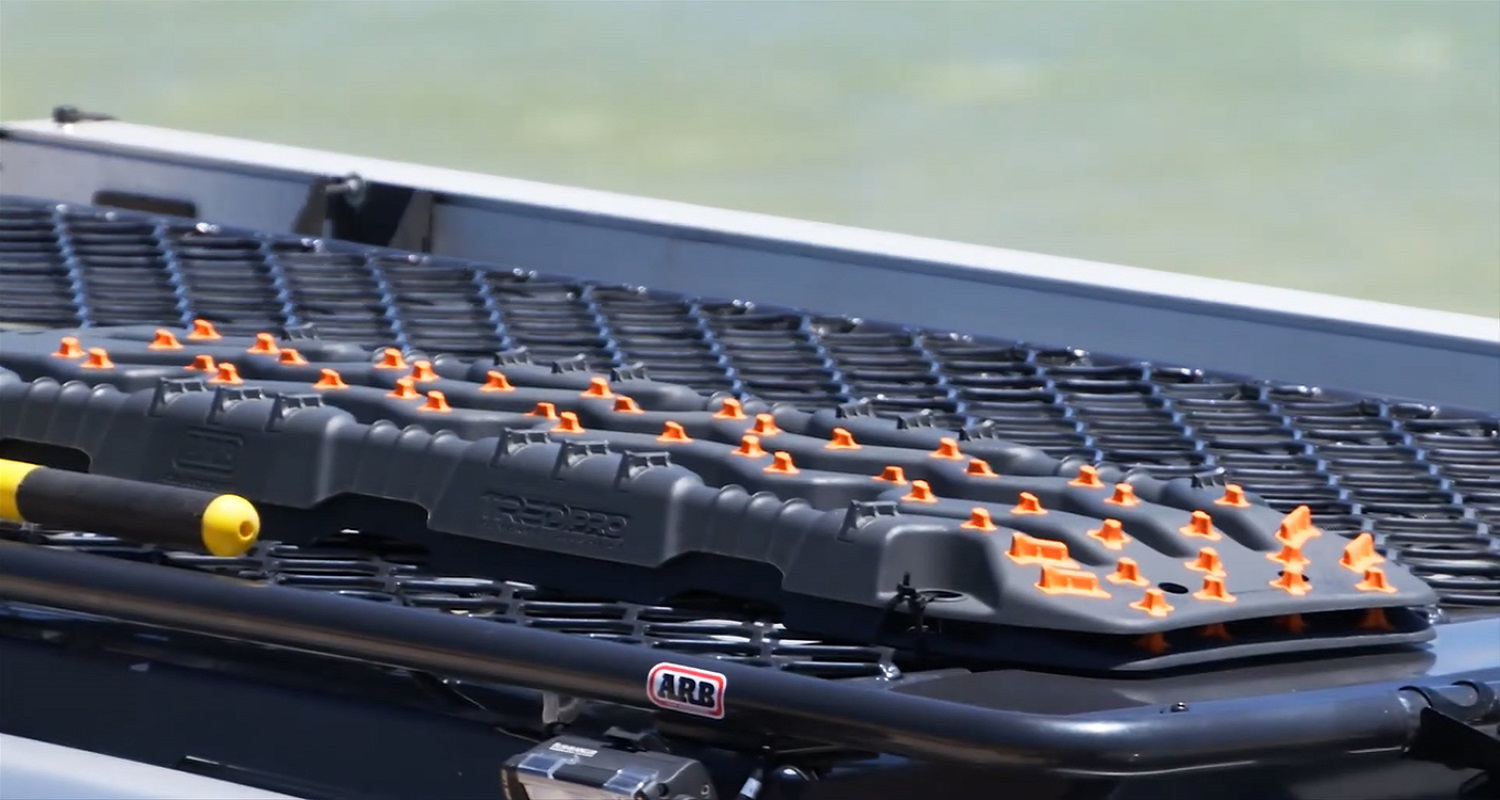 ARB TRED Pro is a recovery ramp that is known for its gripping and anti-wear properties. It comes with a lot of important features that make recovering your vehicle really easy.
The first thing we can focus on is its durability. The ARB TRED pro is made of EXOTRED, a unique composite construction patented by TRED, which has made this recovery board extremely durable. Besides, this board is extremely wear-resistant and flexible. So, buying one will let you use this for a long time span.
To ensure maximum traction, it comes with durable and strong teeth that allow your vehicle wheel to get a good grip. According to ARB, the tooth pattern is designed by studying multiple tire designs. As a result, the teeth enter into the tread canyon and sipe of your vehicle's tire and ensure the grip it needs to get out of the sticky situation. Another great side of the teeth is the build of these. These are made of glass-filled resin nylon so that these don't cause any wear from wheel spin.
With the help of it, you can recover your vehicle even in the toughest condition. All you need to do is placing the ARB TRED Prounder on the stuck tire and gently drive onto it. Unique material allows it to be flexible to easily enter under the tire. It supports the vehicle by ensuring traction while taking the load as well as being stable on unstable ground.
Storing ARB TRED Pro is not a big deal. You have the scope to use bungee cords or mounting brackets from ARB. Use any of these to store the boards on the roof rack or rear ladder. You can also leave the boards in the cargo area.
Pros
Unique material has made it durable and flexible
Deep-researched tooth pattern
Teeth are designed to create less wear
Easy to use and store
Cons
May not perform its best when you are stuck at snow
2. MAXTRAX MKII – FJ Red Vehicle Recovery Board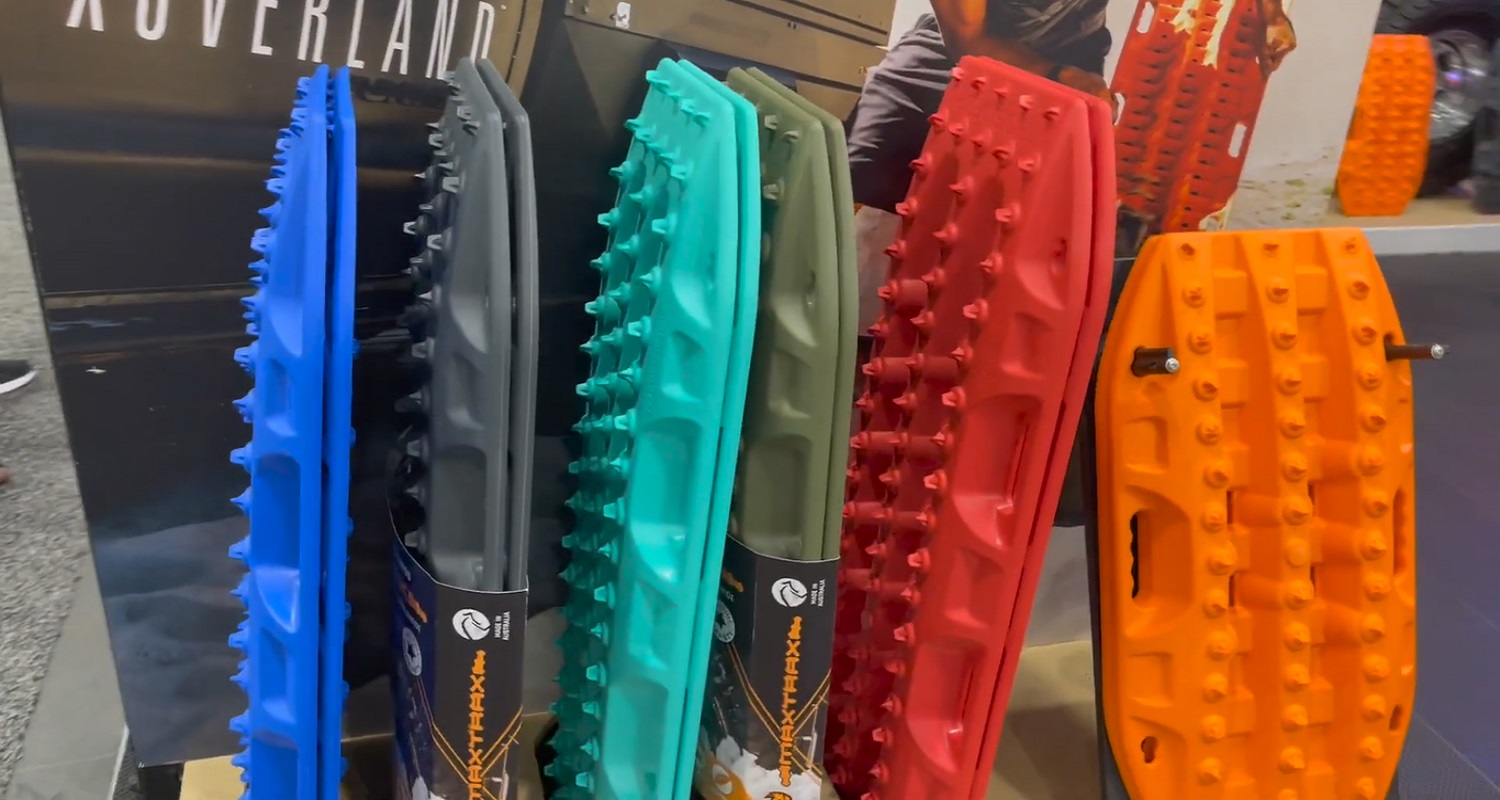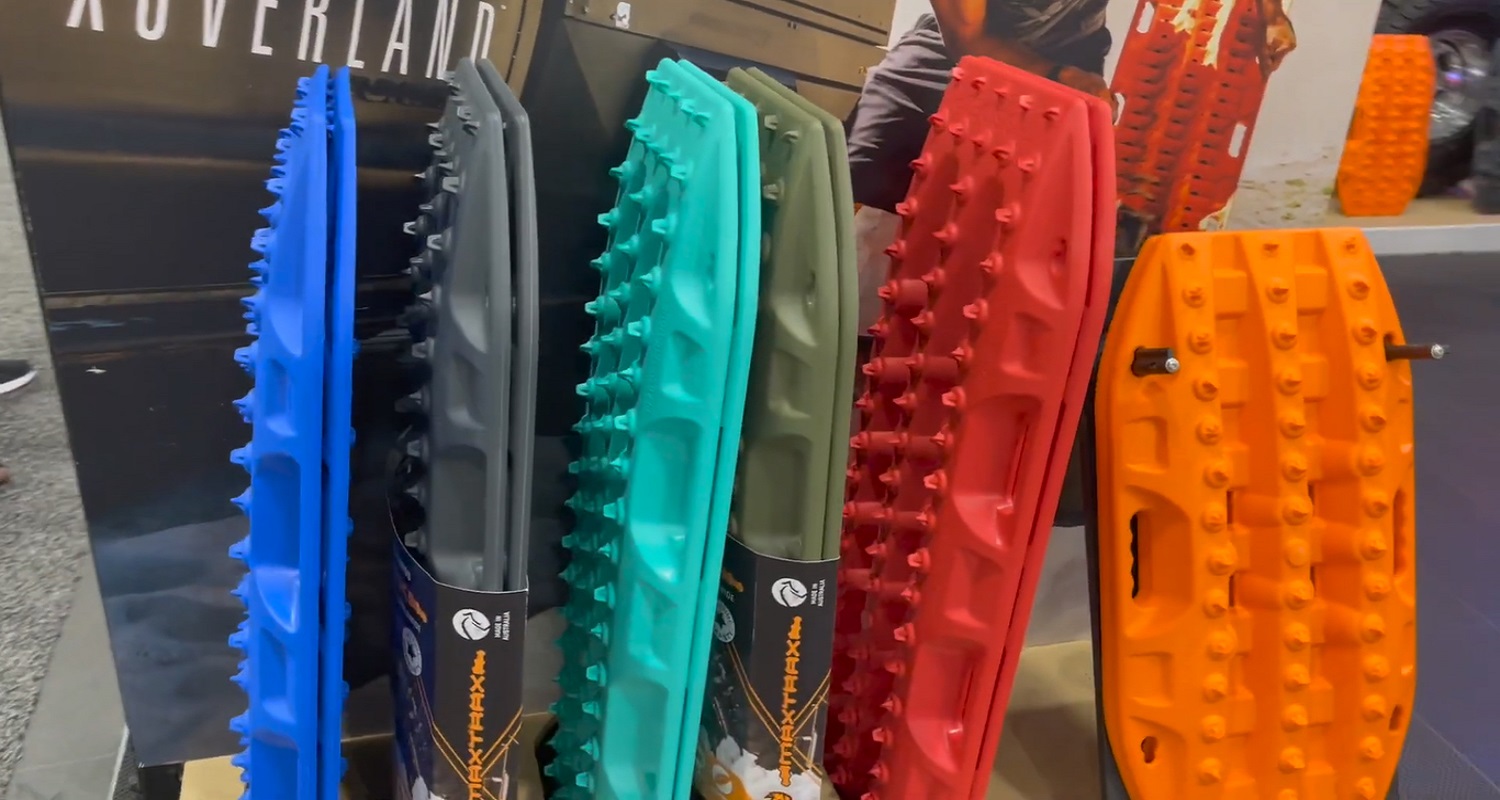 MAXTRAX MKII is widely known for its toughness, lightweight, and durability. This is packed with features which have made it loved by most of off-road enthusiasts. Let's see what I've got from MAXTRAX MKII.
The first thing I love about this recovery board is its toughness. High-tech fiber-reinforced engineering-grade nylon is used to make this recovery board. This has made this board really tough so that your vehicle gets a firm base while being recovered. This is important because a tough surface ensures a good grip.
For maximum grip, it comes with 88 durable teeth on its surface. These specially engineered teeth interlock with the wheel and ensure the traction needed to get your vehicle out of mud, sand, or snow. Broken teeth is a common issue in the case of recovery. I think MAXTRAX has a really good advantage in this case because it has teeth on both sides. So, if you find that your MAXTRAX has broken teeth, you can simply turn it upside down and use it for recovery. Also, the teeth of this board are repairable.
The thing is really simple- firmly place the MAXTRAX MKII in front of the wheel and accelerate slowly. Once the wheel gets a grip, it'll easily come up. The board may go under the surface because of the weight of the vehicle. MAXTRAX provides leashes for that so that you can easily find them.
Handling MAXTRAX MKII is very easy. It comes with 6 handles, 3 on each side, to allow you to handle it comfortably. There are built-in shovels on both sides. Storing is also comfortable because there are 4 keyholes that work great with MAXTRAX mounting pins. Also, you can use their rear-wheel harness if you have a rear-mounted spear tire. Also, you can just use bungee cords too if you want.
Pros
Toughness ensures less chance of breaking
Can be used on both sides
Specially engineered teeth
Comes with many storage options
---
MAXTRAX vs ARB TRED Pro Ultimate Comparison
After going through the reviews above, now you may know these two boards better. But still, making the decision of picking one up is tough. Here I'm going to make a comparison between these two so that you can come to a decision easily.
Both of these two recovery boards are designed to ensure great performance while recovering the stuck vehicle. While measuring performance, you won't get that much difference between these two. Outstanding performance is something that both of these boards offer.
A slight difference is- MAXTRAX can handle more weight than TRED Pro.
There are significant differences in the design of these two boards. Where MAXTRAX comes with two ramps on both sides, ARB TRED Pro has a ramp and a dead end. You can add a few MAXTRAXs together and make a continuous ramp if needed.
Two-colored design of ARB makes it look good too, though it doesn't have any impact on the performance.
MAXTRAX comes with 88 teeth while ARB TRED Pro has less than 88. But, teeth design in MAXTRAX follows a common pattern. On the other hand, TRED Pro has teeth of different patterns.
Again, TRED Pro has designed the teeth to reduce the tire wear while spinning. Thus it ensures tire safety. Teeth pattern is designed after researching multiple tires. So, teeth are more likely to ensure quicker and better interlocking.
MAXTRAX has the advantage of having teeth on both sides. As a result, you can use it upside down when needed. Also, having repairable teeth is another great advantage of this board.
I think the MAXTRAX recovery board comes with more carrying options than ARB TRED Pro. MAXTRAX has the option to be mounted with the help of MAXTRAX mounting pins as these are compatible with maximum top roof racks. You can also use their Rear Wheel Harness to mount recovery boards with the rear-mounted spare tires. Also, you can simply use bungee cords too to mount with a rear ladder or roof racks.
On the other hand, the TRED Pro board can be mounted with roof racks or rear ladders with the help of bungee cords or ARB mounting brackets.
ARB TRED Pro comes within a lower price range than MAXTRAX.
Difference Between Maxtrax and ARB Tred Pro Recovery Board
---
The Choice: ARB TRED Pro or MAXTRAX?
In this MAXTRAX vs TRED Pro comparison, I've reviewed both and compared those from some important points. Now the choice is yours.
If you ask me, I'll say that MAXTRAX is my personal choice. Though it comes at a high price, it offers quite an awesome performance that you won't get normally. So, as I'm happy with the performance, I can consider a few bucks.
For you, the choice is yours. If you don't have a budget problem, I'll suggest you go for MAXTRAX. If budget is a problem, ARB TRED Pro will be the best choice for you. You'll get a great performance.
---
More Recovery Boards from these Manufacturers
Both ARB TRED and MAXTRAX have a few more recovery boards available in the market. Here I'm going to talk about ARB TRED HD and MAXTRAX XTREME as additional options from these two manufacturers. If you are interested, you can check these too.
1. TRED ARB HD Recovery Boards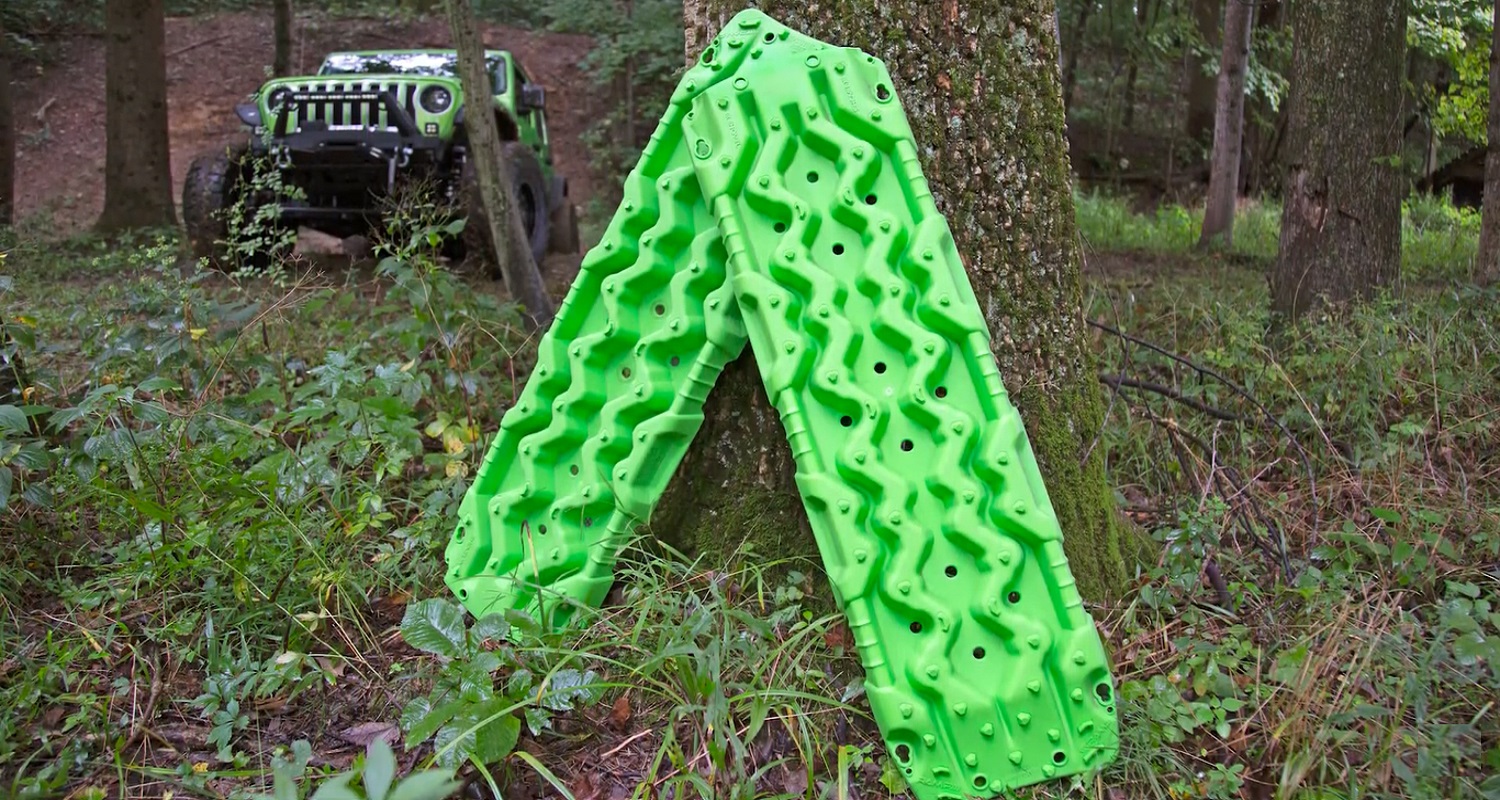 Here HD refers to Heavy Duty and this board is surely one of the heavy-duty recovery boards available in the market. Just like Pro, this was also designed after researching hundreds of tire designs. So, you can expect that the teeth will find the tread canyon of your tire easily.
Being built from a durable and heavy-duty nylon blend, a pair of these recovery boards can support up to 4.5 tons. It comes with a concave ramp at one side and a dead-end at another. The concave ramp ensures better surface contact so that the tire can climb up easily.
You can easily link two or more of these recovery boards to get a continuous ramp when needed. It is easy and doesn't need any joiner or other tools. Coming with a variety of mounting options, it allows you to mount as you want. This recovery board is an all-terrain performer.
Pros
Lightweight
Made with high-performance nylon blend
Variable tooth design
Cons
Snow is tricky and it may not withstand the tricks
---
ARB Tred Pro Recovery Board Video Review
2. MAXTRAX XTREME Recovery Boards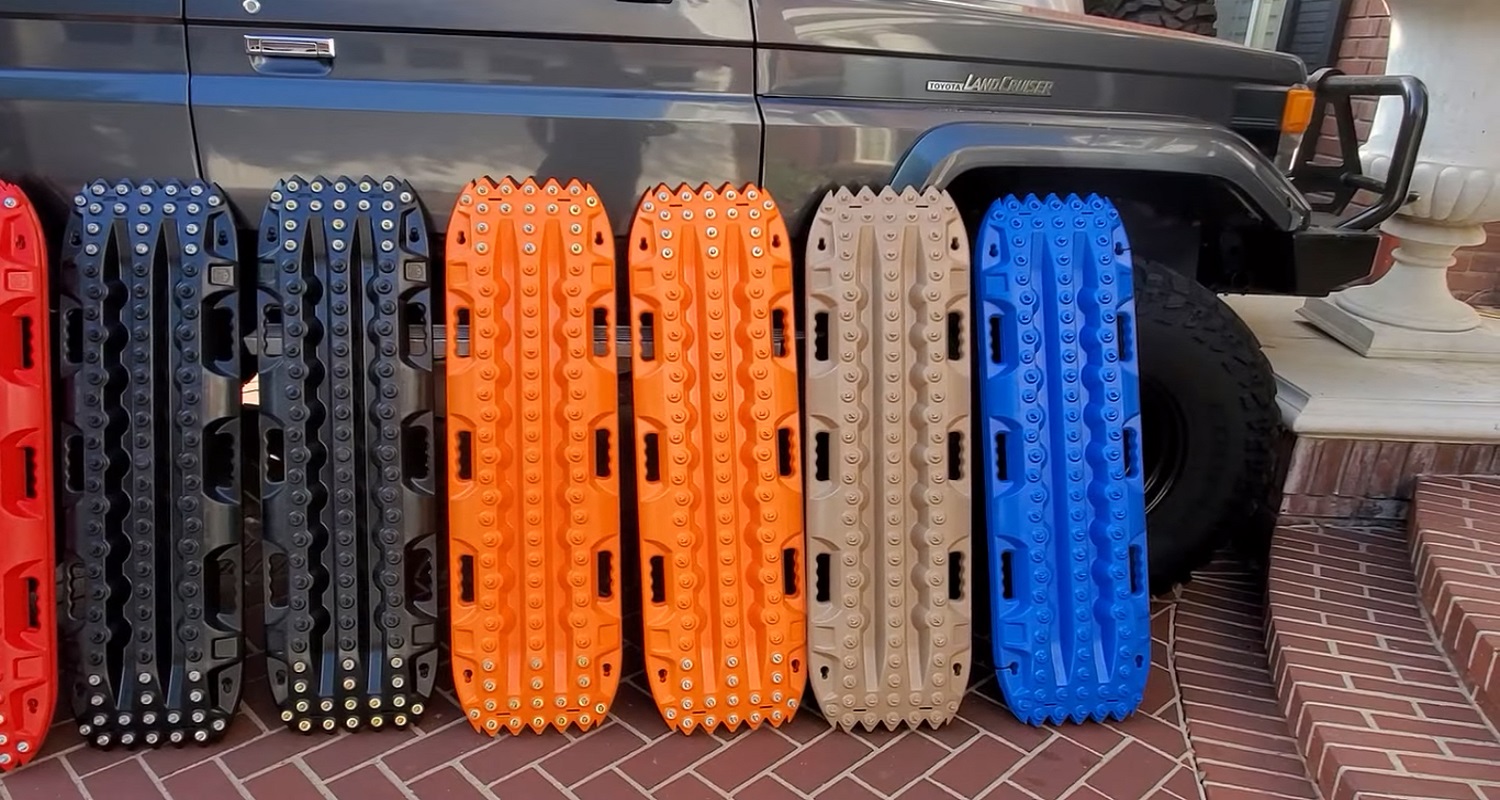 MAXTRAX claims that their XTREME is the world's best recovery board till now and the claim is pretty valid. It comes with features that have made recovering vehicles easy and fast. As a result, many professionals and off-road enthusiasts own at least a pair of this board.
Being built of super tough and heavy-duty engineering-grade reinforced nylon, this recovery board can withstand a maximum of 4X4 vehicles out there. Coming with 88 teeth, this board ensures a great grip for recovery. High-anodized teeth are protected from corrosion caused by saltwater or harsh muddy trails. The teeth are easily replaceable on the track. Also, if you are in a hurry, you can just turn it upside down and use it to recover the vehicle. However, you won't face teeth wear regularly because the tooth material is more wear-resistant than previously.
You can nest two or more of these boards together to make a long track. You can even nest it with MAXTRAX MKII. It ensures easy and quick vehicle recovery from sand, ice, mud, or slush. Coming with multiple mounting holes and handles, it ensures comfortable storing and carrying.
Pros
Teeth are protected from corrosion
Multiple award-winning recovery board
Easily replaceable teeth
Cons
Just like another MAXTRAX, the price is a bit high
---
How to Use MAXTRAX Recovery Boards 
---
Final Verdict
That's all. In the comparison of ARB TRED Pro vs MAXTRAX, I've already said that my pick is MAXTRAX. These are durable, dependable, and real performers. But, the recovery board from ARB TRED is not a bad choice either.
So, I'll suggest choosing one depending on your budget and comfort.