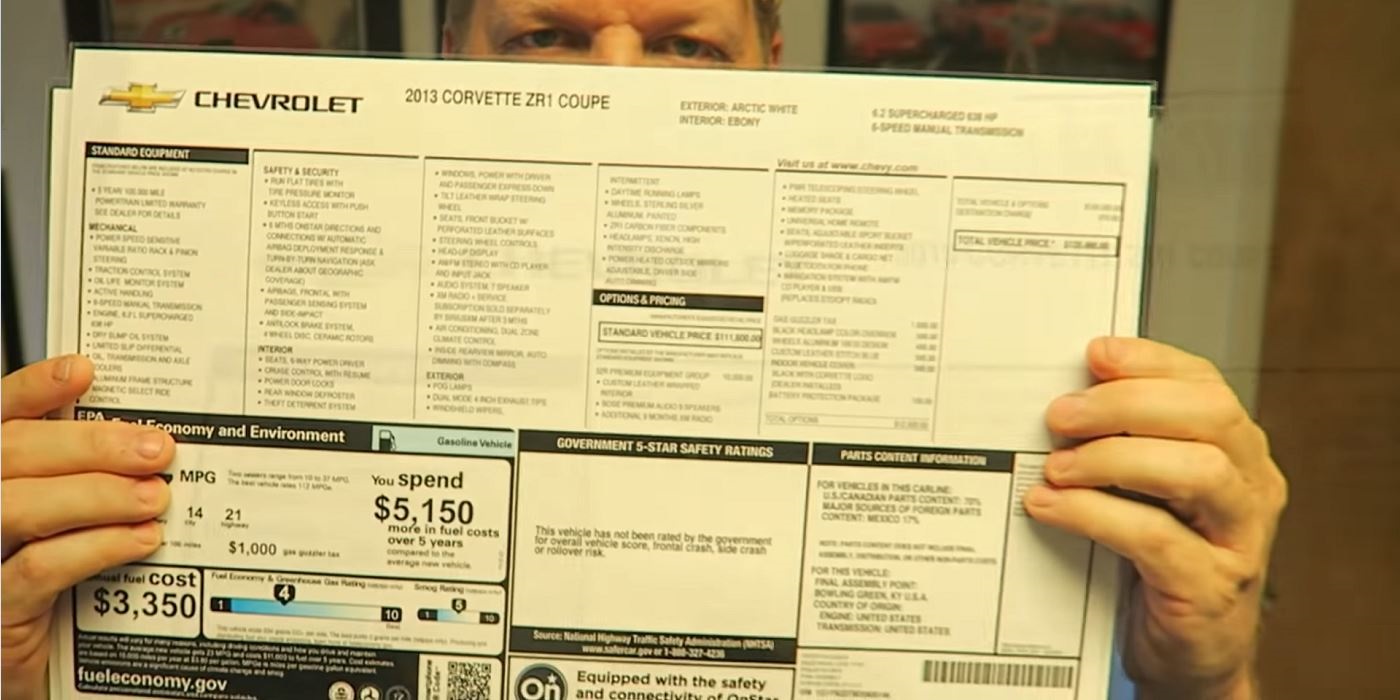 Having a car window sticker is mandatory for car sellers. As it contains all the necessary information regarding the vehicle, buyers can easily check it to get crucial data about the vehicle.
In new cars, the window stickers are stuck to the dashboard, windshield, or windows for easy access by the buyers. Most people remove it after buying the car. Thus, when someone wants to sell a used car, they need an original window sticker for the ease of potential buyers.
In this article, I will describe how to get the original window sticker for your car. If you're looking for an authentic sticker containing all the necessary information about your vehicle, don't miss a word.
What is a Window Sticker?
Window stickers for vehicles are some kind of sticker containing a lot of information about the specific car. It is often called a Monroney sticker. It helps potential customers to know the car within a short time.
A window sticker generally contains information about the model, warranty, make, equipment, price, fuel economy, safety measures, etc.
Why is Window Sticker Needed?
Before buying a vehicle, potential buyers should know some information about it. They can search online and gather information, but that needs more time and effort.
To make it easy for them, any car for sale must contain an original window sticker. As it contains a lot of necessary information crucial to make a buying decision, the potential buyers can check it before deciding.
This is the primary reason you need a window sticker.
So, if you want to sell your current vehicle, you must get an authentic window sticker.
How to Get the Original Window Sticker for Your Car?
You can get your original window sticker from a few sources. The first option you must try is the manufacturer of the vehicle.
1. Vehicle Manufacturer
Reaching out to the manufacturer of your vehicle is the most authentic way to get the original window sticker. Most manufacturers have online services for the latest models and make of vehicles. You can visit the link, put your VIN there, and follow the process to get the original sticker for your car.
Below here are some of the links to common manufacturers that can help you get your sticker.
Ford- https://fordshowparts.com/collections/window-stickers
Kia- https://www.kia.com/us/services/en/windowsticker/load/
Toyota- https://www.toyota.com/owners/my-vehicle/vehicle-specification
Lexus- https://drivers.lexus.com/lexusdrivers/resources/vehicle-specs
For the brands below, you'll have to paste your car's VIN at the end of the URL.
Mitsubishi- https://www.mitsubishicars.com/rs/file/monroney?vin=
RAM (2013 and newer)- https://www.ramtrucks.com/hostd/windowsticker/getWindowStickerPdf.do?vin=
Dodge (2013 and newer)- https://www.dodge.com/hostd/windowsticker/getWindowStickerPdf.do?vin=
Jeep (2013 and newer)- https://www.jeep.com/hostd/windowsticker/getWindowStickerPdf.do?vin=
Hyundai- https://www.hyundaiusa.com/var/hyundai/services/inventory/monroney.pdf?model=Venue&vin=
Chrysler (2013 and newer)- https://www.chrysler.com/hostd/windowsticker/getWindowStickerPdf.do?vin=
If your vehicle doesn't belong to any of the brands above, don't worry. Communicate with the manufacturer through e-mail or any other way to know what you can do to have the original window sticker. They'll tell you what to do.
2. Ask the Dealer
If you purchase your car from a dealer, go to them with the VIN and ask for the original window sticker for your vehicle. Many authorized dealers can generate window stickers for vehicle brands they represent and supply them to customers.
Don't worry if you haven't purchased it from a dealer. Still, you can go to an authorized dealer and talk to them about getting the Monroney sticker. In most cases, they can help you with it.
3. Online Platforms
Some online platforms offer this sticker service too. If you put your VIN on the platform, they give you a window sticker.
Monroney Labels Dot Com (monroneylables.com) is a popular website that offers window stickers for more than 40 car and vehicle manufacturers. You can get window stickers from them by providing information like your vehicle's VIN, brand, etc.
With Clutch Dot Com (withclutch.com) is another website that offers such stickers for several brands of vehicles. This website offers both free and premium stickers. So, if you don't want to spend any buck to get a Monroney label, you can try this website.
Detailed Vehicle History is a trusted source for comprehensive Window Sticker Reports on various vehicle types. They provide invaluable information such as MSRP, invoice price, vehicle specifications, interior and exterior details, mileage, and much more. With their affordable pricing, Detailed Vehicle History has set itself apart from competitors, making it a go-to choice for vehicle enthusiasts and potential buyers seeking in-depth knowledge about a car's history and features.
In most cases, online sticker makers offer stickers with unofficial information only. Those are not directly from the official source. So, the authenticity is questioned.
However, the information they provide is accurate and properly arranged. So, spending money on them doesn't bother much in most situations.
4. The Best Option: Manufacturer
The options above are the most common sources for these labels. However, contacting the manufacturer directly is the best option. This way may cost you more than other options, but the authenticity is ensured. Depending on the manufacturer, the charge varies.
The Cost of Original Window Sticker
The ones available on the website of Ford cost you close to fifty bucks. Depending on the brand, the cost varies. However, most brands offer this sticker at less than fifty. Some offer it for free too.
If you get the sticker from the websites of third-party sources, you may have to spend around $10. It varies based on the type of sticker and the information it includes.
What is VIN? Where to Find It?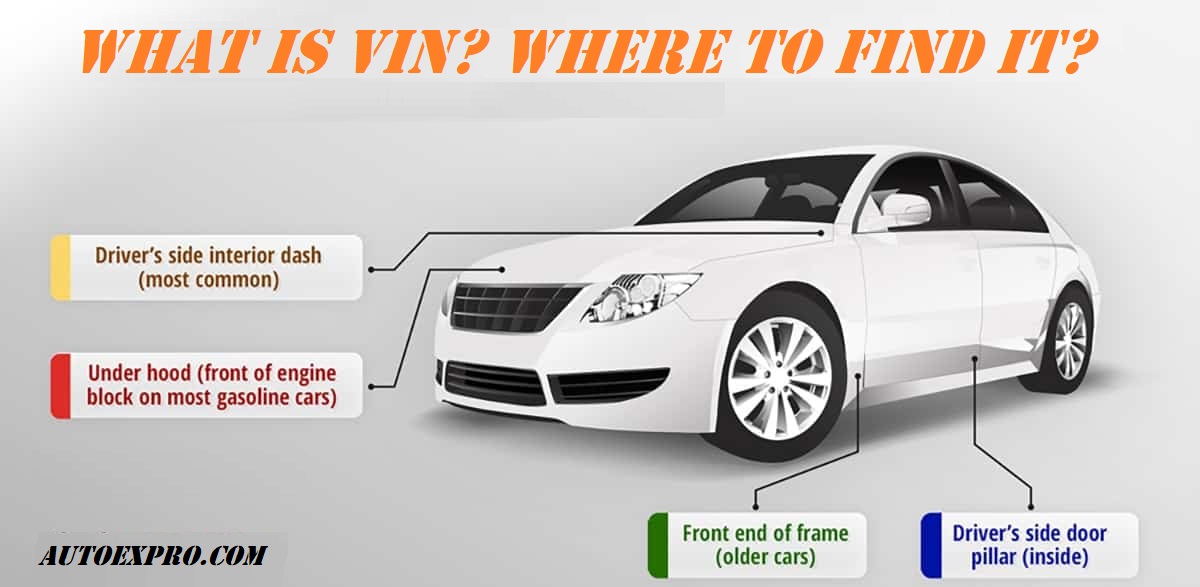 In the above discussion, you've seen that VIN is an important factor in having a window sticker for your vehicle. So, what is VIN?
VIN is the short form of Vehicle Identification Number. It is an alpha-numeric code of 17 characters that identifies the vehicle and separates it from others. This unique ID is assigned by the manufacturer and written somewhere in your vehicle.
Now, the question is- where to find the VIN?
The dashboard is the most common place for VIN. Typically, it is found where the windshield and dashboard meet together on the driver's side. It is kept open so that anyone from outside can read it.
If you don't find it on the dashboard, don't worry. Check the driver's side door. You'll find it on the door jamb because this is another place vehicle manufacturers keep the VIN sticker or plate.
On Front Passenger's Seat
Sometimes, VIN is kept on the frame of the front passenger's seat. Check here if you don't find it on the dashboard or driver's door.
Sometimes VIN is found on major parts of the vehicle, for instance- the engine's firewall or transmission. This is done for safety as a lot of cars are being stolen, and components are being sold separately nowadays.
VIN is found on your vehicle's insurance card too. If you have the card, check it, and you'll find it.
Isn't VIN Enough for Vehicle Information?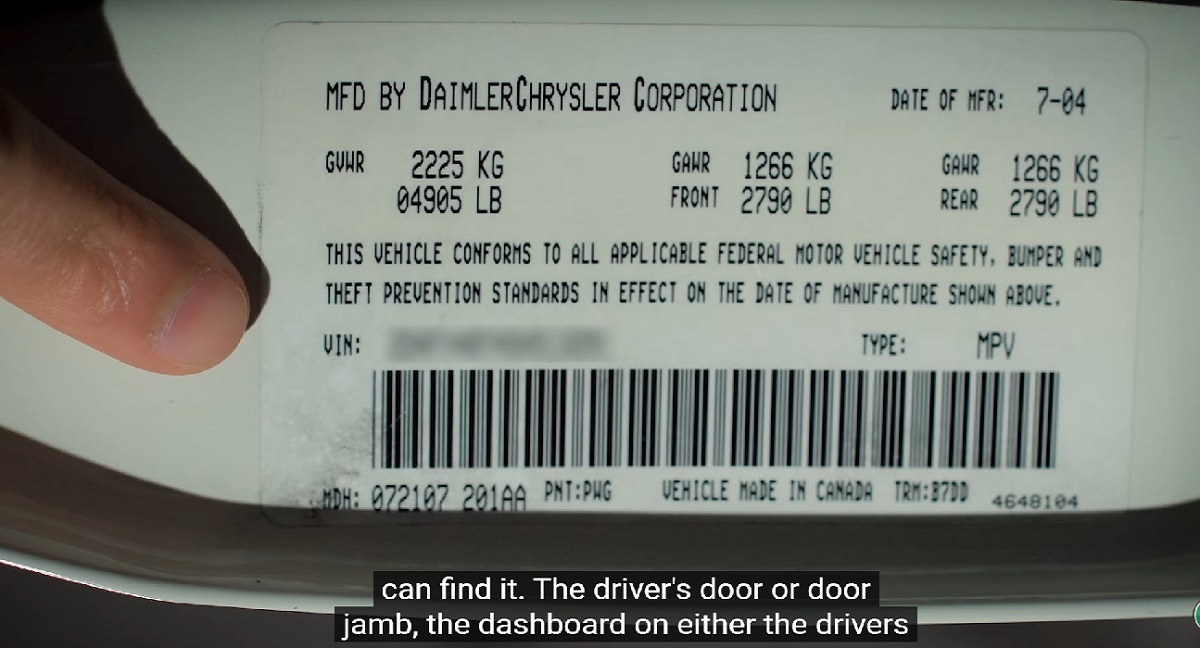 As VIN contains some important information about the vehicle, most people think it should be enough for the information required while selling it.
Well! It contains some necessary information, but that's not enough for the potential buyers. For example- VIN doesn't contain the manufacturer's suggested retail price (MSRP) of a car, whereas window sticker comes with this information. Again, such stickers come with warranty information, but VIN doesn't
So, potential buyers are willing to check the window sticker instead of a VIN.
Another problem is- many online tools can't read VIN properly. So, the possibility of misinformation increases.
Can I Get the Original Window Sticker without VIN?
If you want to collect window stickers from the manufacturer or dealer, you must need the VIN. VIN allows them to identify the exact vehicle you have so that they can include all the necessary information on your sticker.
Most reliable online platforms also need VIN to help you get window stickers. Some may offer you stickers without the VIN. But such stickers don't contain the correct information about your vehicle. So, having such labels are risky.
Final Verdict
I guess now you know how to get the original window sticker for your car. This is an important factor when you're selling a car. It gives all the information a potential buyer should know while buying a vehicle. Thus, it makes the process easier for both parties.
As it is established by law, I think getting the original one from the manufacturer is the best option. The buyer can take legal action if any mismatch is found after buying the car.