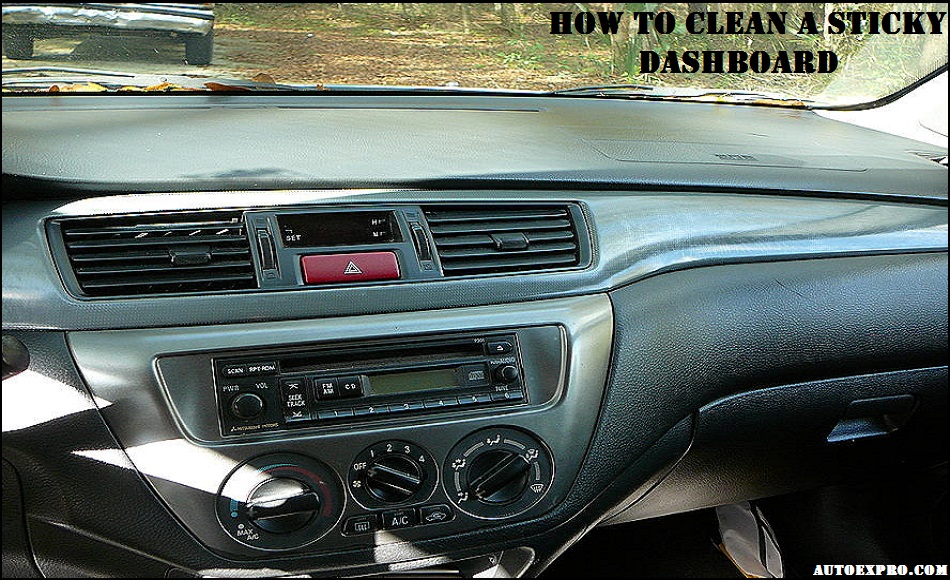 A sticky dashboard is the condition of the dashboard in which the surface of the dashboard becomes gummy and covered with different types of dirt, dust, and gunk. This is a situation that nobody wants. A sticky dashboard ruins the look of your vehicle. There are many more issues that a sticky dashboard can create. But right now, let's discuss the causes that are accountable for a sticky dashboard.
The Reasons behind a Sticky Dashboard
There are a lot of issues for which a dashboard becomes sticky. Below are a few common reasons for which you have to face a sticky dashboard.
Just like other parts of your vehicle, the dashboard should also be cleaned. Not cleaning it properly every day, spilling drinks, keeping food and dirty things may encourage gunk build-up on your dashboard. With time, the gunk makes your dashboard sticky.
If your car is an old one, it needs more frequent cleaning. Spilling drinks or putting foods on the dashboard of an old car makes it sticky quickly.
Excessive heat from direct sunlight for a long time melts the dashboard cover. The melted dashboard cover makes it sticky. You won't notice it at first. But if you touch the dashboard, you'll feel the stickiness.
So, don't keep your car too much exposed to the sunlight. If you don't have a garage and have to park the vehicle under direct sunlight, try to have a sunshade for your vehicle.
If your car is an old one, the vinyl cover of the dashboard tends to strip off with time. While stripping off, it leaves the adhesive residue. The adhesive residue makes the dashboard sticky. Also, the dust and dirt add up with the adhesive and the dashboard loses its dashing look.
Related Post: 5 Dodge RAM Backup Camera Problems & Ways To Fix Them
---
How to Clean a Sticky Dashboard (Home Remedy)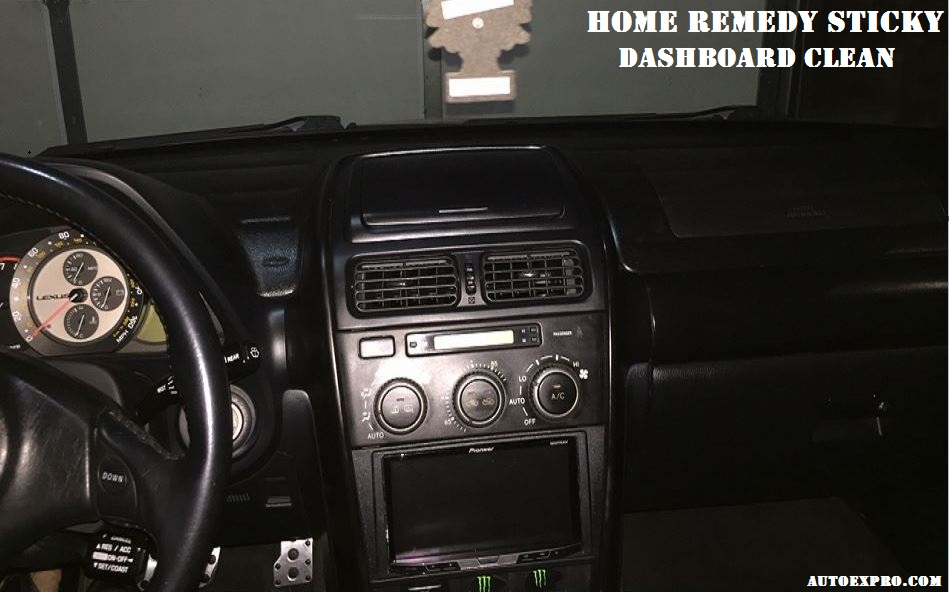 You need to be careful so that the dashboard doesn't become stinky. But, if it happens somehow, you should clean the stickiness to restore the dashing look of your vehicle's dashboard. You can do this easily by following a few steps. But before knowing about the steps, let's know exactly what is needed to clean the dashboard.
A few small pieces of clean cloths
Soap
Warm water
Soft bristle brush
Vinyl upholstery cleaner
Plastic scraper (for extreme sticky situations)
Once you've arranged all of these, now it is time to start. Follow the process of cleaning a sticky dashboard given below-
1. Free the dashboard
Remove all the accessories and necessaries that were on the dashboard. Doing this allows you to get access to the whole dashboard surface for the clean-up process.
2. Wipe the surface with the help of a piece of clean cloth
Use one of the clean clothes to wipe the exterior of the dashboard. It helps you to get rid of a huge portion of the dust and dirt that has accumulated on the surface. Those are not sticky, just loose dirt and dust that might interrupt while cleaning the stinks. So, wiping those off is the essential step that you can't skip.
3. Use warm water and soap to make a solution
Mix the soap with warm water to make a solution. There is no exact ratio that should be maintained. Just ensure that the solution is foamy. Blend it until you get a foamy solution.
4. Take a new piece of cloth, wet it in the solution, and wipe the dashboard
Do this until you can remove the stickiness from the dashboard. While doing this, you'll have to be careful about two things. Firstly, squeeze the cloth after taking it out of the solution to remove the excess water. The excess water may ruin the vehicle's electronic system. Secondly, try to use a new piece of cloth every time. Otherwise, the residue may stick to the cloth and go back on the dashboard again.
5. Use the plastic scraper
In case of extreme sticky situations, use the plastic scraper to remove those. Instead of using the plastic scraper, you can use anything flat to do this. Do this carefully so that the dashboard doesn't become damaged.
After using the scrapper, use the solution and cloth again to wipe the remaining stink. Wipe the surface clean.
6. Let the surface dry
After cleaning the whole dashboard, let it dry. You can leave it to air dry. Also, you can use a paper towel to calmly wipe the wet surface.
7. Use vinyl upholstery cleaner
Once the surface is dried properly, use the upholstery cleaner on the surface. Follow the instruction properly to make sure that you aren't doing it wrong.
8. Rub a vinyl protectant
After applying the cleaner, use a water-based vinyl protectant. Spread it evenly using a soft and clean piece of cloth. Don't pick silicon-based sealers. Those make the situation worse.

---
Alternatives Way on How to Clean a Sticky Dashboard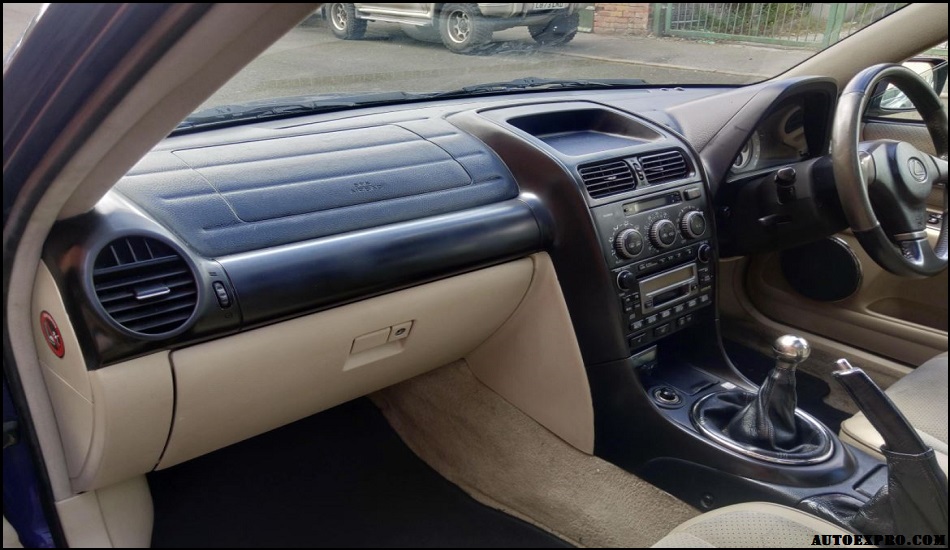 The above process is the home remedy of getting the sticky dashboard fixed. But if you don't want to take the hassles or if it doesn't work properly, you have a few alternatives. Those are discussed below-
Alternative 1- Going to a professional detailer
If you don't take the hassle, you should go to a professional detailer for getting your dashboard cleaned. Professional detailers do the same thing with care and experience. So, there is a good scope that you'll get a clean dashboard from them. But, you'll have to spend some bucks on them for this.
Alternative 2- Installing a dash cover
You can also install a dash cover on your dashboard. Sometimes, the dashboard becomes so sticky that professional detailers can't guarantee to make it clean. In such a case, using a dash cover is a good alternative. It covers your sticky dashboard surface fully and makes it look like a new one.
Related Post: Top Rated Car Seat Cover for Tacoma Review
Alternative 3- Get your dashboard replaced
This is a costly alternative, that's why I've kept it as the last alternative. If you can get your dashboard replaced, all the dirt, dust, and gunk will be gone. Those won't stay hidden like the alternative 2. They'll just go away.
---
How to Keep Your Dashboard Free from being Sticky?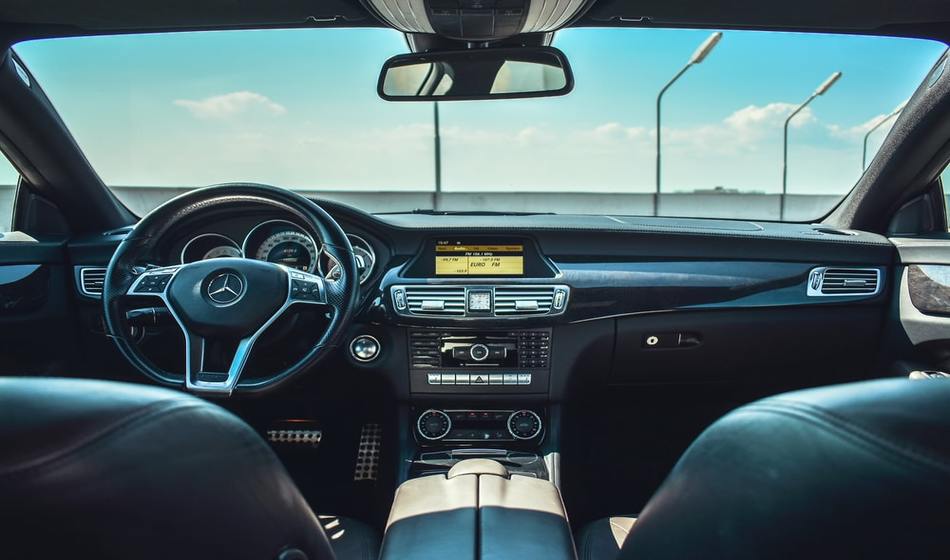 A sticky dashboard is something that none wants. Also, when your vehicle has a sticky dashboard, it is not easy to get rid of it. So, it is better to follow some common tips to avoid such situations. Below are some common instructions to avoid a sticky dashboard.
Don't park your car under direct sunlight for a long time
Clean your vehicle's dashboard regularly with cleaner and cloths
Don't leave any drink or food on the dashboard
Quickly clean the surface if any drink or food spills on it
Don't tear the vinyl cover of the dashboard surface
If the vinyl cover strips of, wipe out the adhesive residue quickly
Following these tips help you to avoid a sticky dashboard as much as possible.
Related Post: Expert Tips to Get Truck Better Gas Mileage
Final Verdict
There are a number of reasons that may cause a sticky dashboard. No matter what the reason is, when you find a sticky dashboard, you should take steps quickly. Follow the easy process of how to clean the sticky dashboard. Also, if you don't want to take the hassles, you can pick any of the alternatives I've suggested.
But I suggest not leaving your dashboard to get sticky. Follow the tips that I've provided to avoid a sticky dashboard. Don't allow your dashboard to get sticky easily.
Expert Video on How to Clean Sticky Dashboard