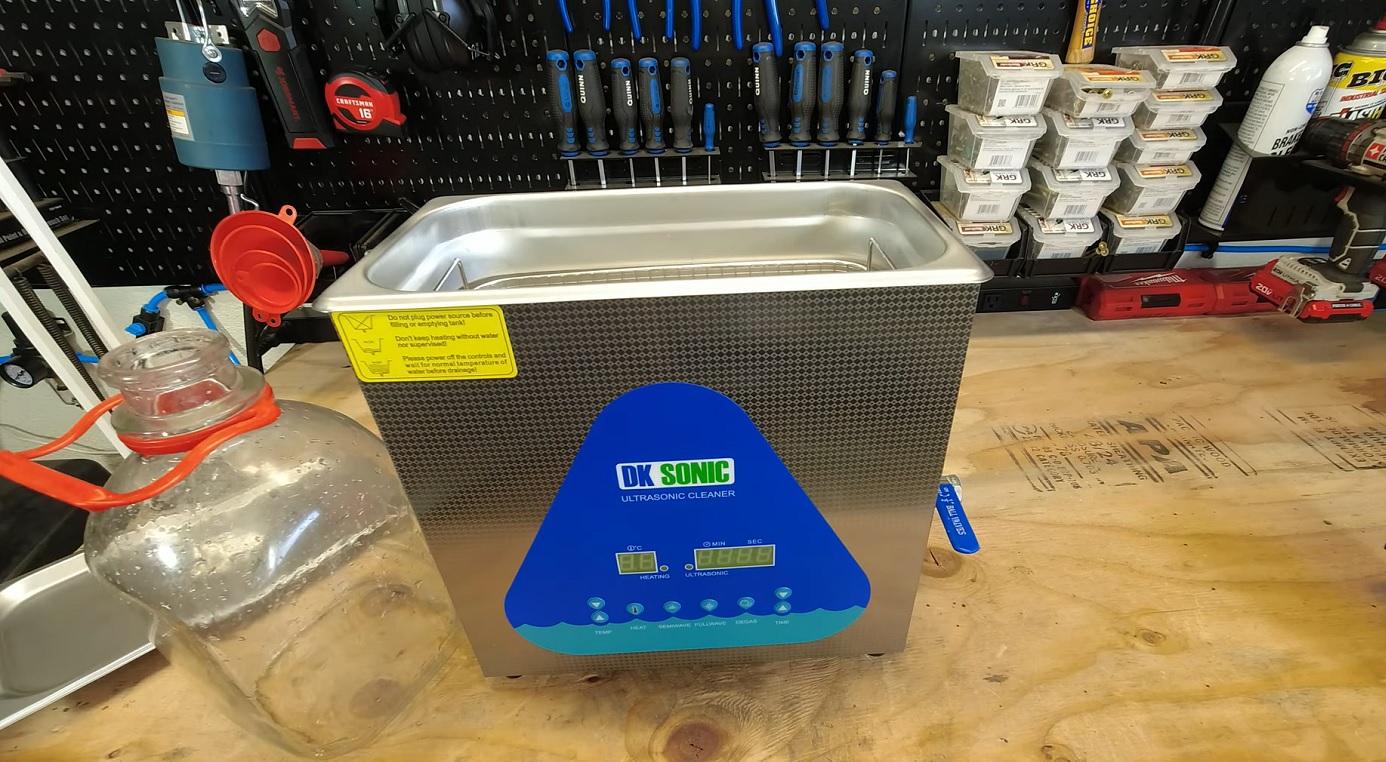 While looking for some way to clean old jewelry to make them new-like again, I came to know about ultrasonic cleaners. It effectively uses soundwave to create bubbles in some liquid solution, which cleans the jewelry effectively.
Researching a bit more amazed me more. It can be used to clean a lot of things. Anything made of glass, rubber, plastic, ceramic, or metals can be cleaned with its help. Starting from a teacup to a vehicle carburetor, it can help you clean everything efficiently.
I came to know about DK Sonic a bit later, which is one of the best ultrasonic cleaner brands. It offers different sizes and types of ultrasonic cleaners to help you clean almost anything.
Here in this DK Sonic ultrasonic cleaner review, I'll discuss everything about it. If you want to get one, this review will help you decide. So, stay with me.
About DK Sonic (Company Overview)
DK Sonic is a Shenzhen DeKang Electronic Cleaning Appliance Co., Limited brand, a research and development-oriented manufacturer of different ultrasonic cleaners.
This product-focused company has devoted itself to designing and manufacturing highly capable products. As it manufactures ultrasonic cleaners only, it can concentrate completely on them. Engineers with over 5 years of experience work in its R&D section to introduce technologically advanced products.
Also, it treats the customers well.
DK Sonic Ultrasonic Cleaner Review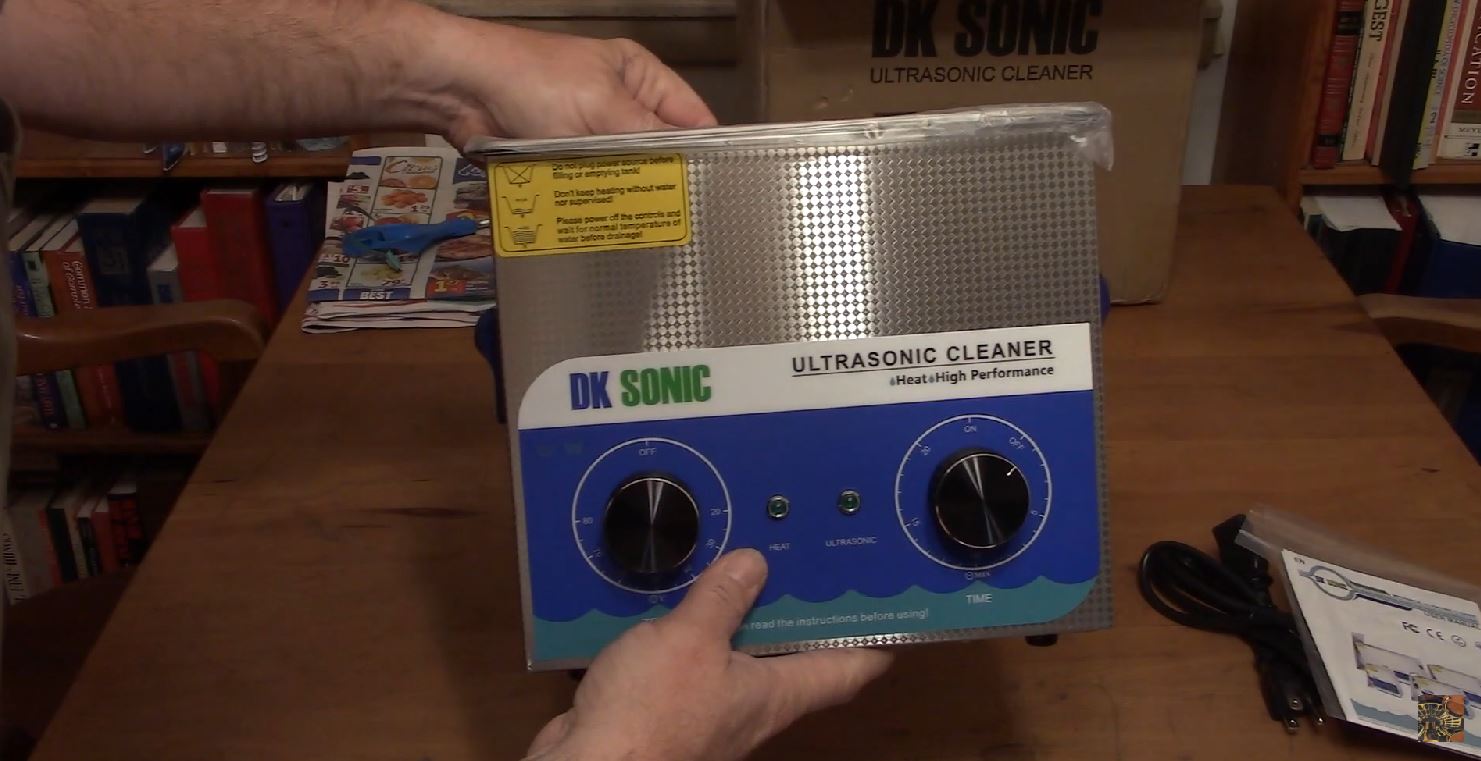 Build Material
They are built to be strong. SUS304 stainless steel is used to build its body, which protects it from moderate shocks, weak acids, and weak alkalis.
Industrial-grade integrated circuits are used to ensure uninterrupted performance.
Build Quality
DeKang is also focused on ensuring a top-notch manufacturing process. All its products are made through a continuously improved manufacturing process that meets several manufacturing standards. This has helped it offer some of the most loved ultrasonic cleaners within a few years.
Variety
Currently, DK Sonic has six different types of cleaners, including mechanical ultrasonic cleaners, digital ultrasonic cleaners, multifunctional cleaners, and household ultrasonic cleaners.
In each category, DK Sonic offers multiple cleaners based on their size. So, you have many options to pick from.
Temperature Range
DK Sonic cleaners offer a wide range of temperatures, making them ideal for cleaning all types of materials. Also, a wide temperature range ensures efficient cleaning.
Time Setting Range
Based on the cleaner you're picking, DK Sonic offers a smart time setting that allows you to select an operation time. It allows you to set a short time for vulnerable objects and a long cleaning time for robust stuff.
The typical time setting range was 1-20 minutes. But in recent cleaners, DK Sonic allows you to set any time up to 99 minutes.
Intensity
It allows you to set cleaning intensity based on the requirement. You can pick different frequencies for regular or intense rinsing performance.
Physical Features
Based on the size, ultrasonic cleaners from this brand come with different physical features. Large ones come with handle features so that you can carry them comfortably.
You'll find rubber or silicon feet that allow the cleaner to sit stable on the surface. Also, they reduce the impact of vibration.
Knobs or buttons are there to help you control temperature, time, and other features. A stainless steel drain valve helps you to pour out the solution after cleaning.
Ease of Using
Using ultrasonic cleaners from DK Sonic is not complex. Each comes with an instruction manual that helps you understand how it works and how to get the maximum out of it. You just need to follow them.
Also, you'll find several unofficial video instructions online.
Use Case
DK Sonic offers ultrasonic cleaners for all types of use. To help you clean jewelry and small household things, it comes with several small cleaners. It offers several large cleaners for commercial and industrial purposes.
You can pick one based on your use case.
Warranty
All the cleaners from DK Sonic come with a 12-month warranty. Thus you can get a new one in exchange for a defective product.
Downsides of DK Sonic Ultrasonic Cleaner
Though DK Sonic cleaners come with a handful of beneficial features for the users, they have some downsides too. Several users have said that these cleaners are loud compared to a few others. Yes, the sound is a concern in some cases. But you can ignore it.
Also, some users have complained that cleaners from this brand are tough to clean. Thus, stain accumulation may occur if you don't take care of it properly.
>> Check More Photos and Details on Amazon <<
My Favorite Ultrasonic Cleaner  Review from DK Sonic
DK SONIC Ultrasonic Cleaner with Heater, Timer, and Basket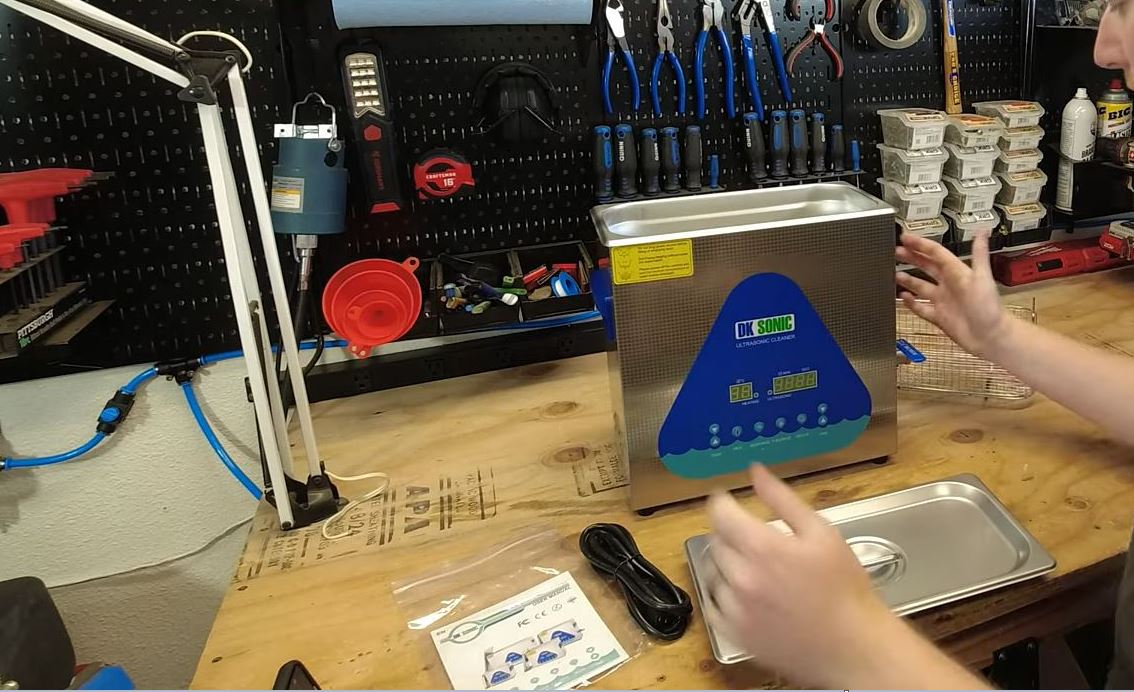 This 10L mechanical cleaner from the brand is perfect for cleaning small vehicle parts (carburetor, fuel injector), lab tools, and other components. No matter how complicated the surface is, it can help you clean efficiently. The frequency intensity of 40kHz helps the solution to enter the tiniest blind holes easily.
Just like an ideal ultrasonic cleaner from DK Sonic, its body and drain valve are made of high-quality stainless steel. The rest is also constructed using quality materials.
Though it comes with a 10L tank, the effective capacity is 8.4L, enough for cleaned medium-sized tools, components, and machines. It comes with a 10.71" x 8.07" x 3.43" basket where you'll keep the stuff you want to clean. So, anything within this dimension can be cleaned effectively.
Simple mechanical controllers help you control the time (always on or auto-stop after up to 20 minutes) and temperature (20 to 80 degrees C).
It comes with handles that allow you to carry it easily wherever you want. Rubber feet keep it stable on the surface and reduce the impact of vibration.
Overall, this is perfect if you have to clean things regularly. It can help you with cleaning the toughest stains and rust. However, it may not handle commercial or industrial use. If you use it several times in a row, allow a break after each session if possible.

---
Frequently Asked Questions (FAQ)
Can DK Sonic cleaners clean all types of metals?
Yes, they can. These cleaners allow you to control temperature, time, and intensity, making it efficient to clean anything you want. However, size matters in many cases. So, you need to get yourself one based on the application.
What is the difference between full capacity and effective capacity?
Full capacity is the capacity of the tank or the amount of liquid the tank can carry. But while cleaning something, you shouldn't keep it full as overflow may happen. For this, you need to know the effective capacity.
Effective capacity is the amount of liquid you can use to clean something.
If full capacity and effective capacity are 6L and 5L, respectively, the tank can carry 6 liters of liquid, but you can use up to 5 liters while cleaning something.
What is the difference between industrial and household cleaning?
Household cleaning represents cleaning small household elements like small jewelry, coins, watchstraps, needles, knives, etc. On the other hand, the industrial application includes cleaning industrial components, like machine parts, workshop tools, and more.
Is Ultra Sonic cleaning safe
Yes, Ultra Sonic cleaning is generally considered safe for a variety of electronics and automotive materials and surfaces.
However, there are some materials that may be sensitive to the process. For example, soft plastics, certain types of glass, and some metals may be susceptible to damage from ultrasonic cleaning.
---
How to Use Ultrasonic Cleaner
---
Final Verdict: Is DK Sonic Cleaner Any Good?
You've known a lot about DK Sonic ultrasonic cleaners till now. I've discussed their features, downsides, use cases, and many more in this DK Sonic ultrasonic cleaner review.
In a short time, the brand has walked a long way and offered a lot of cleaners of different sizes and types. It has a good reputation among users. Also, you've seen that cleaners from DK Sonic offer a wide range of useful features.
So, if you ask me, I'll say these cleaners are good. Using it would help you understand it better. You just need to understand your requirements and pick the perfect one based on them.
---
Source & References 
https://www.garagejournal.com/forum/threads/ultrasonic-cleaner-recommendations-please.471212
http://www.apneaboard.com/forums/Thread-Product-Review-DK-600S-Ultrasonic-Cleaner-by-DK-Sonic
http://www.dksonic.net/wp-content/uploads/2019/09/Mechanical-Ultrasonic-Cleaners-Instruction.pdf
https://www.dkultrasonic.co.uk/blogs/dk-sonic-ultrasonic-cleaner-user-manuals