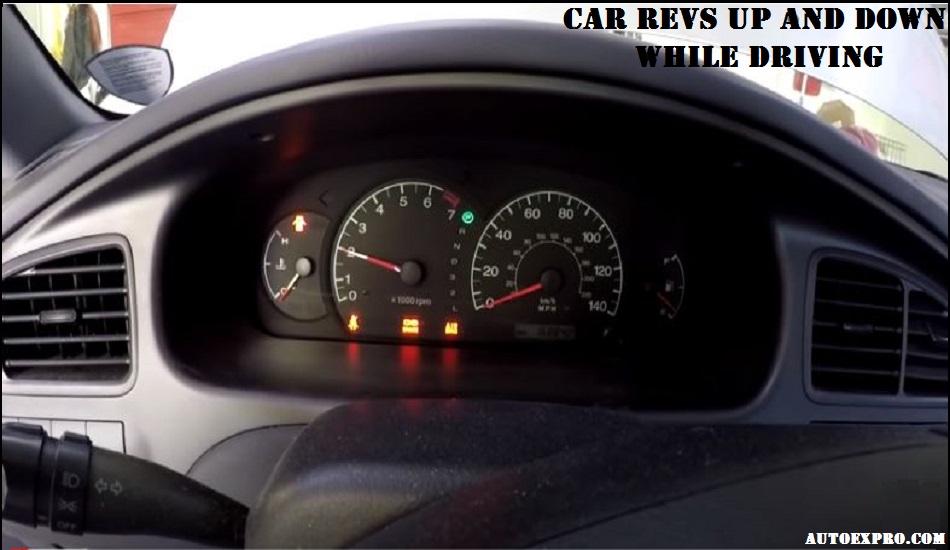 Does it ever happen that your car goes crazy and starts revving up and down on its own when you are driving? If you find your engine doing that even when you do not touch your gas pedal, you have to take it seriously. If you do not take care of it, it will become a much graver problem. It could even lead to stopping your car, leaving you stranded somewhere down the road.
So, why does your car rev up and down while driving? What causes it to go out of its mind? Care to learn the reasons?
Is There A Check Engine Light In Your Car?
If there is a check engine light in your car, then it would be like a blessing for you because it can, to a massive extent, decrease the time you would have to spend on troubleshooting engine idle issues.
You can connect any OBD II reader to your car and get better ideas of what might cause the problems. It can identify something with a component or sensor that you could swap out right away to see if that works.
What if there isn't? Then you would have to troubleshoot all the components and sensors individually to sort out the problem. If you are in group B, keep reading.
Related Post: Portable Jump Starter Not Charging – Expert Solution
4 Reasons Why My Car Revs Up And Down While Driving?
A Sticking Or Dirty Throttle Body
A common reason behind your car's weird behavior may often be its sticking or dirty throttle body valve. It opens and closes depending on the volume of applied throttle that enables the engine to take in air. If the throttle is at its fullest, it will open the body valve open. Consequently, the engine would get a lot of airflow.
Over time, the valve may become dirty, which can make it sticky, making your engine bounce and leading your car to rev up and down while driving.
If that is your case, too, you need to clean it with a cleaner for the throttle body. That will enable the valve to function and move spontaneously. If, however, that does not rid you of the problem, you may have to replace the throttle body altogether.
If you attempt to clean the valve, I would recommend you check out some videos on YouTube. Why? Because it will require you to remove your throttle body from the engine intake first.
Unclean Mass Airflow (MAF) Sensor
If your mass airflow sensor is not neat and clean, it could cause your car to rev up and down while driving. It stays attached to the engine and works to sense how much air the air intake and the throttle get.
The computer affixed to the engine gets that information to calculate the amount of fuel it has to send to the engine cylinders. They need it to make the air and fuel combination for combustion. After some time, the sensor may become clogged with dirt. And that can refrain it from getting the correct airflow read.
In most cases, cleaning the sensor does the trick of restoring its capabilities of airflow reading. The only thing you have to confirm is that the cleaner is designed to clean MAF sensors. Also, I would highly recommend you look up some YouTube videos on cleaning the MAF sensor of your car's model.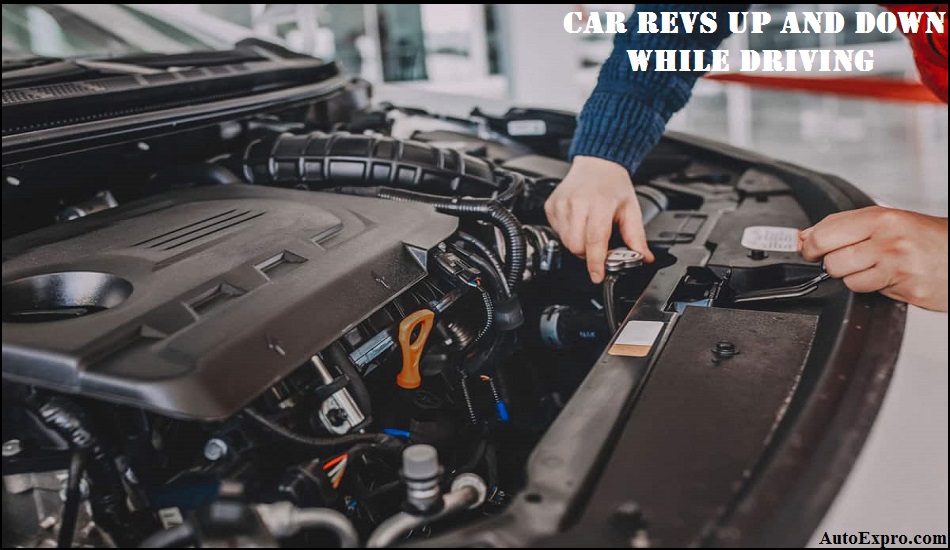 Sometimes your car revs up and down while driving not because of an engine component or sensor but the wiring that sends data to the car computer. With time, the wiring becomes brittle and stiff, which disconnects them from various sensors. That is responsible for sending inconsistent data to the computer.
If your car is currently facing problems, examine the wiring connected to the sensors to see if they are frayed. If they are, you should replace them ASAP with new and fully insulated wires.
A faulty engine computer is sometimes the culprit that gets your car rough. The engine computers commonly go by as an ECM, PCM, or ECU. But their job is the same thing – to interpret all the data they get from your car's systems that keep the engine running.
If something is fishy with your ECU, that means the computer cannot process and use the data that the sensors are feeding it. It can make your car rev up and down while driving.
On the contrary, if there is no easy way to fix your computer's problems, you will have to consult a dealer to replace and reflash it. The repair will not be cheap, as you may have guessed. Depending on the brand and specs of your vehicle, the cost may jump from hundreds to thousands.
If none of them stops your car from revving up and down while driving, you have to dig deeper. Look into the vacuum and see if it has leaked, or check the oxygen sensor, EGR valve. Do not forget the position sensor of the throttle body. If your case falls under any of these, you have to make a replacement. Some may be costly, and some may not be.
Related Post: Tips to Clean JLT Oil Separator – Expert Solution
Final Words
Do not be afraid when your car revs up and down while driving because there are ways for you to figure out what caused it. You can identify the problems yourself if you follow this article.
However, at the same time, do not neglect it. If you do not address it as soon as you can, it will become very problematic, making you spend a lot of time and money. And mind you, some of the problems at the early stage can already cost you some grand.
Always check your engine components, sensors, and computer when your car revs up and down. It is even better if your car has a check engine light. Spotting what is causing all the trouble will take you halfway through repairing your car.
Good luck with that.
Practical Video About Car Engine Revs Up & Down