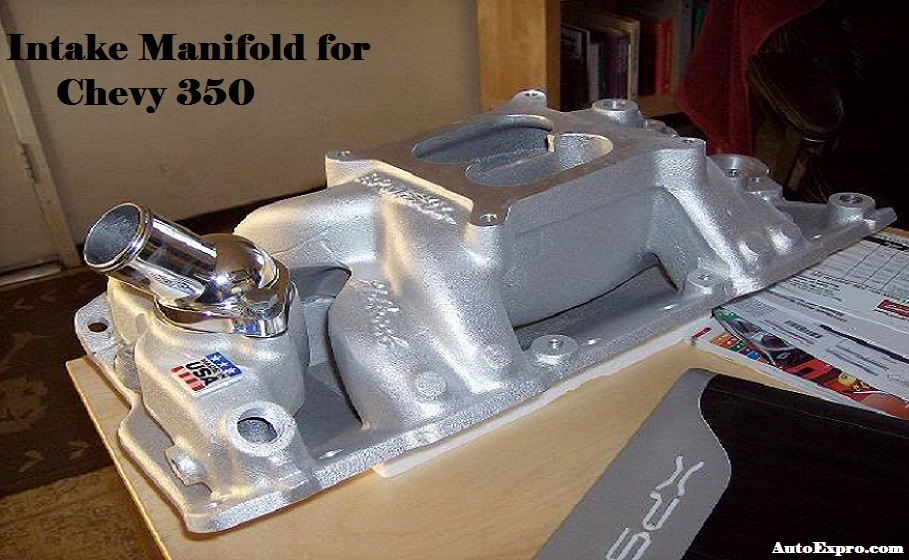 Finding the correct auto parts for your engine can sometimes be a matter of dilemma. Your lack of proper idea about the features of the available products and price causes such a dilemma for you. If such confusion troubles your decision to buy intake manifolds, then here is a detailed review of the best intake manifolds for Chevy 350 engines.
Intake manifolds are designed as a series of tubes to route the airflow equally among the cylinders of the engine build. Their structure can be divided into two parts-plenum and the runners. The runners are the tubes ensuring fuel gets distributed to the engine evenly. The manifolds prevent overheating of the engine by cooling down the cylinders as well.
Also known as intel manifold in the world of automotive engineering, these products are traditionally made with Aluminium and cast iron. A very minor issue regarding the manifold can bring problems for your car like performance failure or overheating. Gathering some necessary prior information about them may help you tackle such aftermarket issues.
Top 5 Best Intake Manifolds for Chevy 350 in 2023
1. Edelbrock 2701 Performer Intake Manifold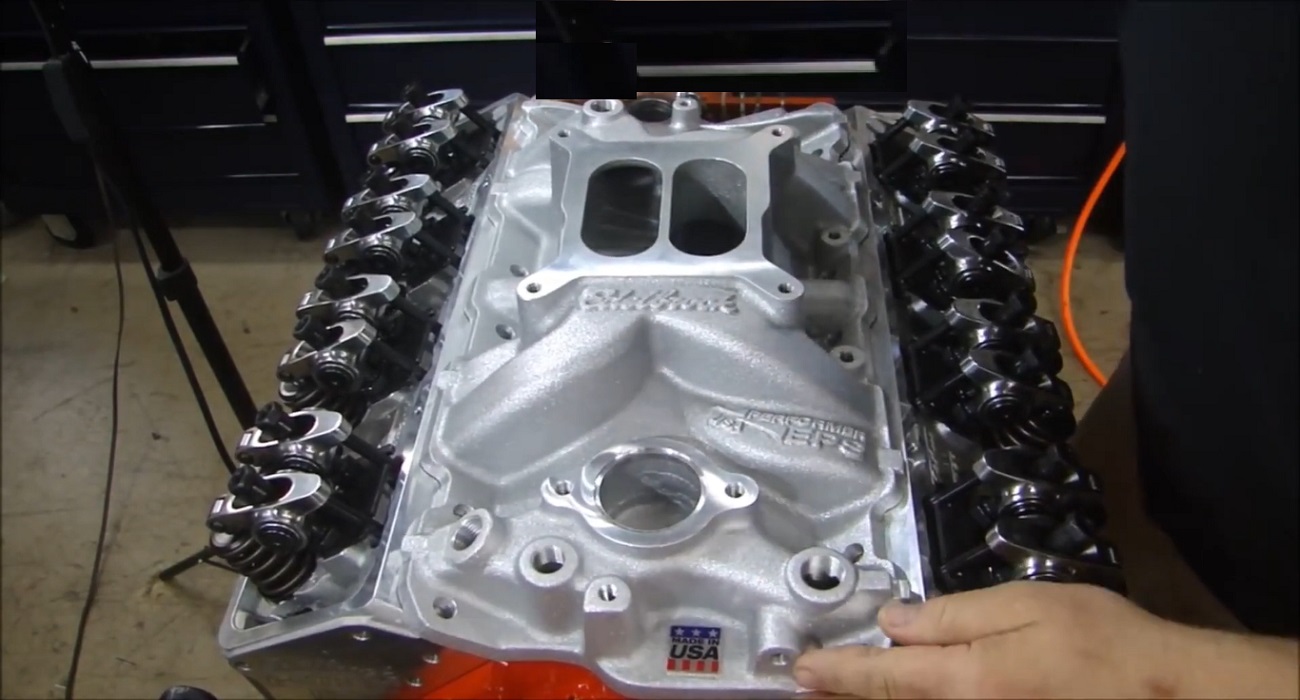 Key Features:
Material: Aluminum ( With natural finish)
Ideal for passenger cars, trucks, RVs, and 4x4s.
Carb pad height: 4.27″
Carb recommendations: Edelbrock AVS2 or Performer Series 500-650 cfm.
Port exit dimensions: 1.15″ x 1.87″
Recommended intake gasket: Edelbrock #7201.;
Single carburetor without EGR.
Not for fitment under stock Corvette hood.
Considered to be the unrivaled one among intake manifold manufacturing brands, Edelbrock designs their products with smart insight for improved performance. The intel manifold is structured with Edelbrock's patented dual-plane and specially designed runner.
They have used a low-rise design with a 180-degree firing order in the 2701 Performer Intake Manifold. As a result, your engine gets better torque over a wide rpm range. Improved torque ensures optimal throttle response.
The metal used to make the manifold is Aluminum alloy. The runner design is tuned and intended to give the peak torque at 3500 rpm on a 350-inch engine. This makes the product ideal for power from off-idle to 5500 rpm.
Customers reviewed the product as budget-friendly yet excellently efficient. The manifold showed an increase of torque of about 5 hp and 9 ft-lbs after a dyno test. 

---
2. Edelbrock  27013 Intake Manifold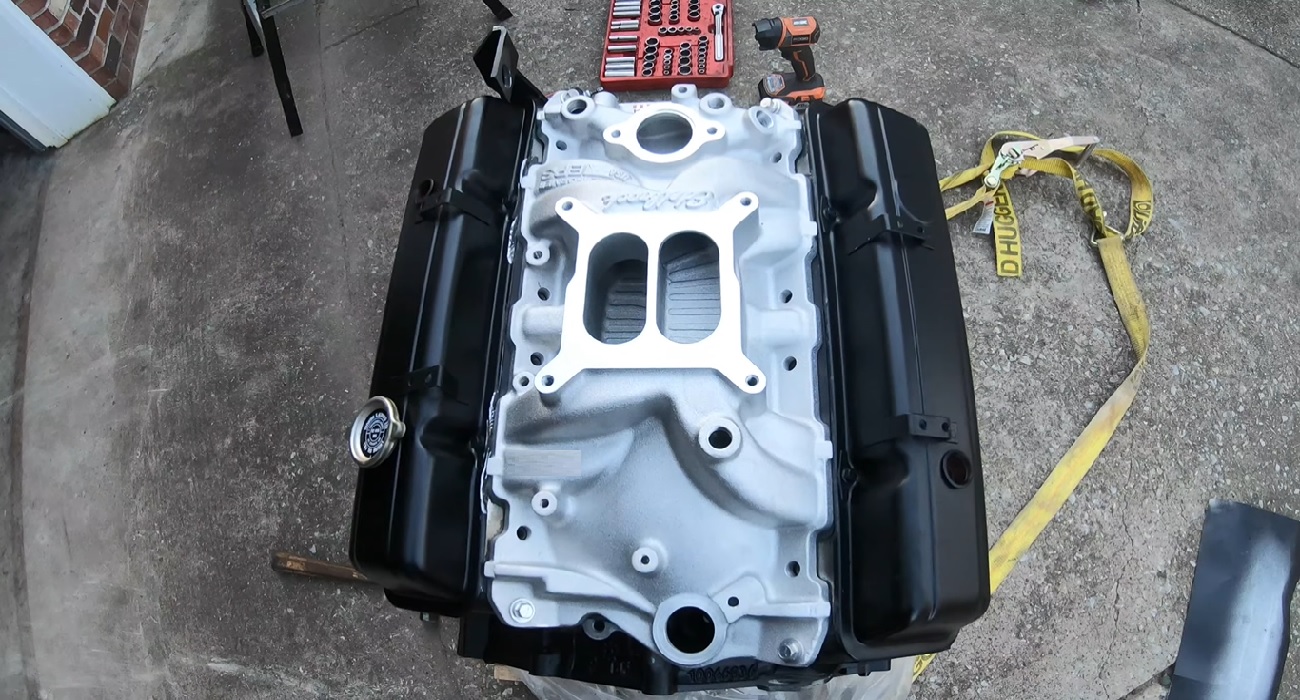 Key Features:
Low-rise design with a 180-degree firing order.
Center and front maximum height – 4.270 in and 3.740 in.
Material: Aluminum
EC Basic RPM Range: Idle 5500 RPM
Carb Recommendations: Edelbrock AVS2 or Performer Series 500-650 cfm.
Warranty: 1 year.
Not fit under the stock Corvette hood.
Loved by a huge number of users and described as the "best looking and performing Edelbrock dual-plane intake ever", this model from Edelbrock is perfect for your Chevy 350. The users recommend this product for its ability to make more torque and accurate fitment with Chevy. Some also praised it for making the car sound better and for reasonable pricing.
The maximum torque this product from the Edelbrock Performer series is able to output is 3500 rpm. When putting an idle engine into motion, its torque can go up to 5500 rpm. The manifold, after getting the Dyno test done shows a hike in torque measuring 5 hp and 9 ft-lbs.
Designed to go with 1986 and earlier 262-400 cubic-inch Chevys the 27013 Intake manifold offers a different look with their black powder-coated finish. The highest torque produced during urgent conditions can shift to 3000-4500 rpm. The company recommends using Edelbrock #7201 gasket with this product. 

Edelbrock  27013 Intake Manifold Video Review
---
3. Edelbrock 2116 Performer Vortec Aluminum Intake Manifold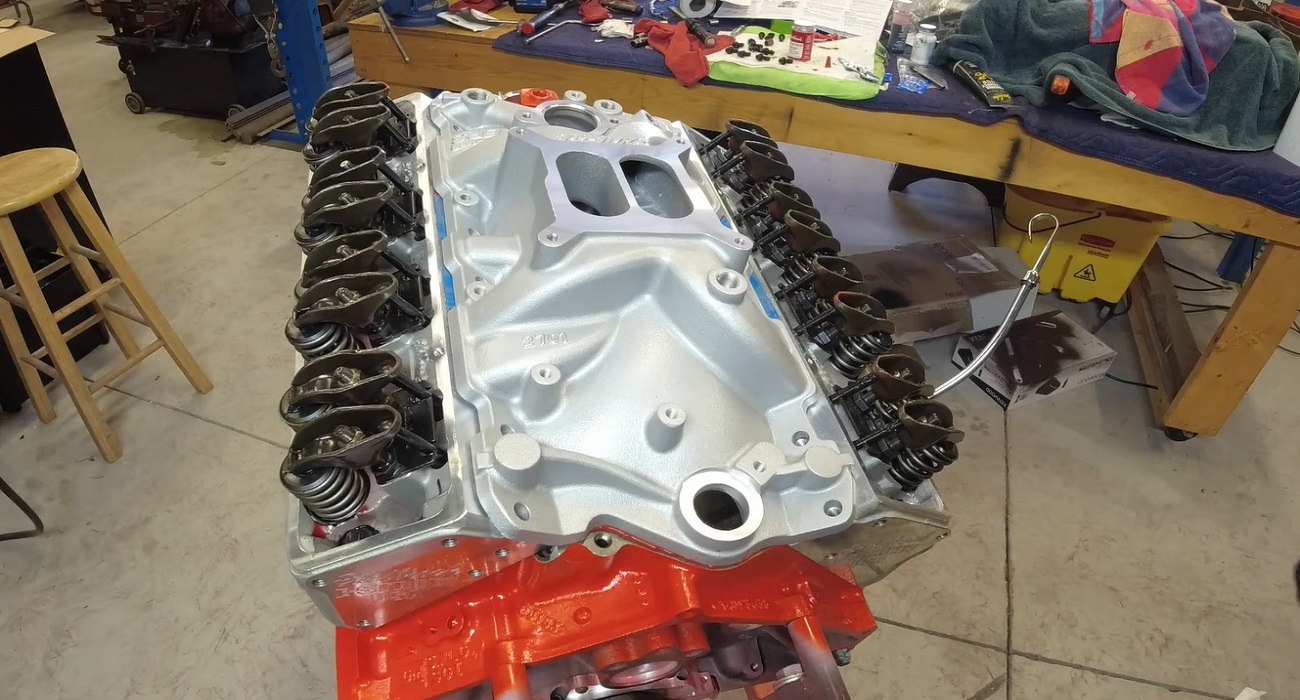 Key Features:
Dual plane type.
180-degree firing order.
Front and center maximum height: 3.870 in and 4.570 in.
Recommended intake gasket: Edelbrock #7235
Non-EGR.
Not designed to fit under the stock Corvette hood.
Price- $ 263.95
Like the other discussed products from the Edelbrock performer series, this 2116 model is also made of Aluminum cast. The product is loved and praised by users for its casting and performance.  It varies from other Edelbrock products primarily for its ability to accept both spread-bore and square-bore carbs.
The technicians intended the product to be used for square-bore flange and for replacing the OEM unit. 2116 performer manifolds, like other models of the series, are capable of providing torque over a wide range of rpm. They accept later model water-neck, alternator, HEI, and air conditioning.
They can improve the torque rate to around 5500 rpm from off or idle status of the engine. The intake is structured for the street rods, industrial, and engine swap market utilizing 262- 400 c.i.d. Chevy V8s with 1996 and later Vortec cast iron or the Edelbrock E-Tech aluminum heads.
One unique thing about this model is its ability to provide an external bypass for water. They can be used on Vortec blocks and 1995 blocks along with other earlier blocks.

---
4. Edelbrock 7501 Performer RPM Air Gap Intake Manifold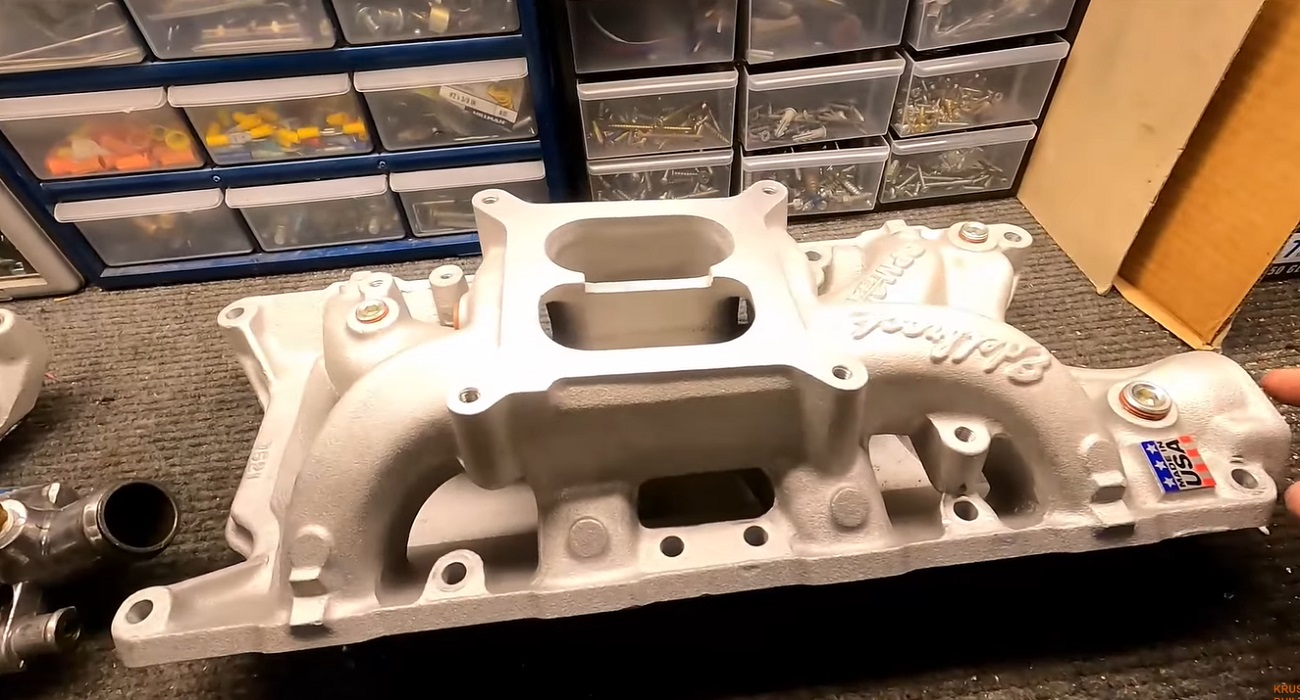 Key Features:
Material: Aluminum with a natural finish.
Center and front maximum Height – 4.720 in and 4.20 in.
Recommended Intake Gasket: Edelbrock # 7201.
Rear maximum height: 5.350 in
Temperature sending unit boss clears all water units.
No provision for exhaust-heated chokes and no exhaust crossover.
Carb recommendations: Edelbrock AVS2 or Performer Series 650-800 cfm.
Port exit dimensions – 1.14″ x 1.95″
Edelbrock 7501 belongs to the award-winning Performer RPM Air Gap series launched by Edelbrock. These intake manifolds feature an air-gap design which results in making more open-air space. This separates the runners from the hot engine oil. As a result, they can provide cooler and thicker charges for more power.
The intake manifold is designed mainly for square-bore carburetors. The basic rpm range of it is 1500- 6500 RPM. When starting from an idle stage the rpm goes to 5500.
Like other models of the RPM series, this model is also compatible with aftermarket camshafts and headers designed to work in the 1500-6500 rpm range. It doesn't fit under the stock Corvette hood.

Edelbrock 7501 Intake Manifold Unboxing Video
---
5. Edelbrock  2101 Performer Intake Manifold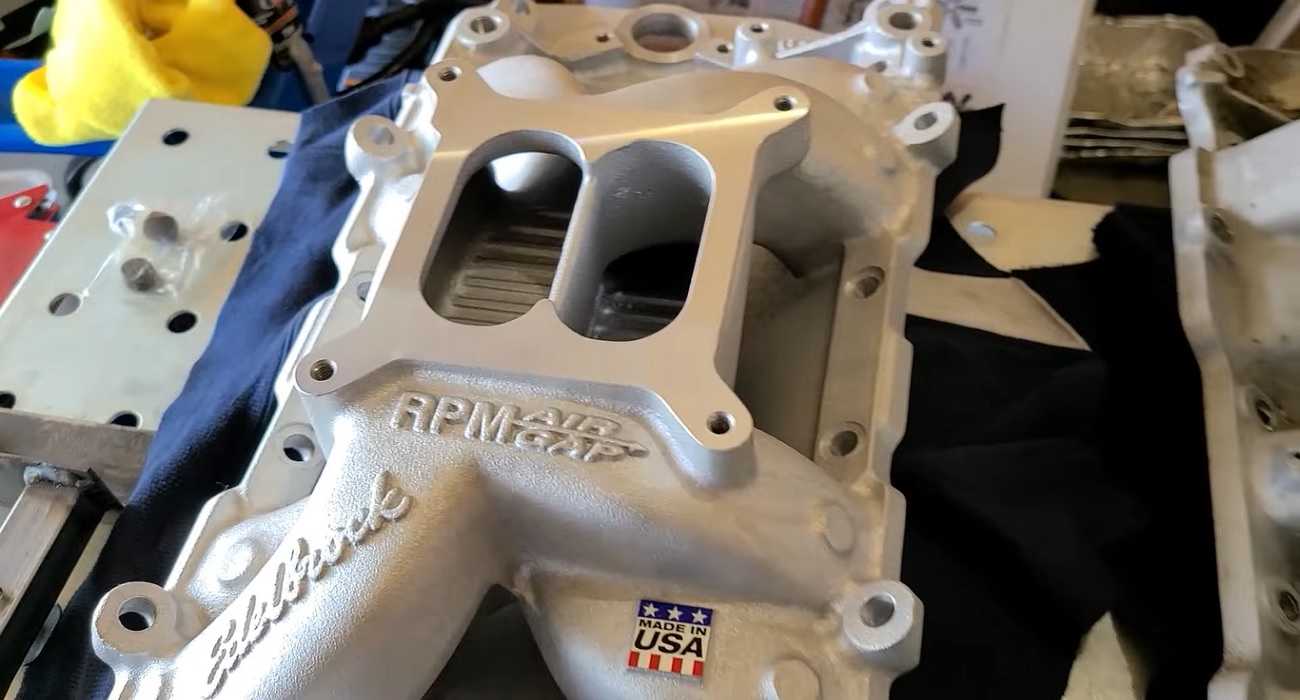 Key Features:
Made of Aluminum
Basic Operating rpm range: Idle – 5500 RPM.
Dual plane and 180-degree firing order.
Accepts (4150 styles) Edelbrock or Q-Jet carburetors.
Non – EGR
Center, Front, and Rear maximum height – 4.050 in, 3.500 in, 4600 in.
Carb recommendations: OEM 4 Bbl
Port exit dimensions: 1.14″ x 1.88″;
Choke Rod #9171 is recommended.
Satin finish.
The uniqueness of Edelbrock 2101 is that it is machined on computerized machining centers at Edelbrock headquarters. The product is popular for its excellent throttle and provisions for adding an oil fill tube.
Designed for street 1955-86 small block Chevys this product is ideal for passenger cars, trucks, 4x4s, tow vehicles, and RVs. It has got the design of a patented runner which betters the torque to a great extent. It gives superb torque over a wide rpm range.
This model from the performer series by Edelbrock accepts late-model choke, water neck, air-conditioning, alternator, and  Heat Energy Ignition (H.E.I.). This product is not structured to be compatible with 1987 or later cast iron or Chevy Bowtie heads. It will fit with 1987 and later stock Aluminum heads.

---
Best Intake Manifold for Chevy 350 Buying Guide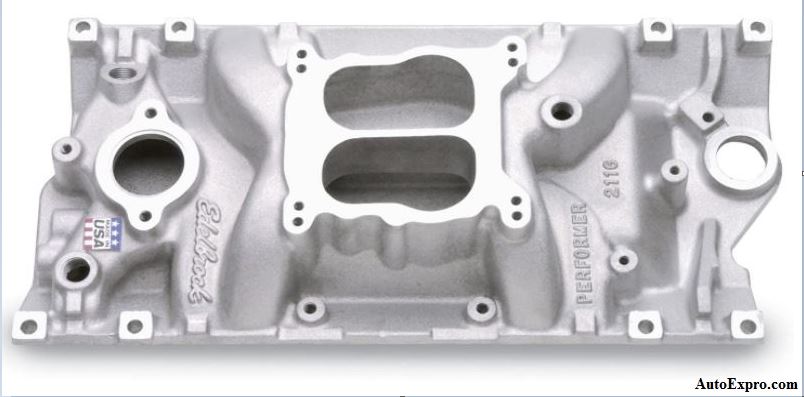 To get your engine a powerful and efficient intake manifold, you need to follow some effective handy buying tips. You have to be sure about your own priorities based on the needs of your engine and vehicles. With a detailed review of the best intake manifolds for Chevy 350, here are some smart hacks to ensure the best deal for you.
The difference between dual and single plan intake is in the count of open plenums – dual having two separate openings and single having one. Your decision should depend on the nature of the journeys you are going to use the engine for. If your journeys are mostly everyday street applications, dual-plane intakes are great for you. Because of the wide power range and smoother response at lower rpm, they have been loved by everyday drivers for ages.
If you are confused about high and low-rise intake manifolds, then you should know that the former one has slightly longer runners and a taller location for the carburetor(s) which usually increases torque and power compared to a "Low-rise" manifold.  But you can decide in favor of a shorter manifold if hood clearance is a problem and don't want to chop a hole in your hood.
As an owner, you must ensure that the intake you are purchasing will match the configuration, settings, model, and cylinder heads of your engine. It's better to make a checklist of the following things before buying or ordering an intake manifold to avoid any problems later runner length or volume, plenum size or volume, carburetor setup, etc.
To understand the real efficiency of the manifolds the brands are endorsing, you need to check their rpm. Streetcars work the best when they are working with dual-plane intakes and the rpm range is "idle to 5500/6500".
Square Bore or Spread Bore
Another selection you need to make is between square bore and speed bore intakes. The square bore contains four equally sized bores while the spread bore carries smaller primary bores and two larger bores. Different manifolds are designed for different carbs. Though usually spread bore carbs are considered to be better, still the final decision should be yours.
Though the approximate price range for intake manifolds varies between $200 -$600, still you better have a budget plan as labor costs for installing them are also going to be added later. Shortlist a number of models, keeping affordability in mind.
Buying Tips for Chevy Intake Manifold (Video Review)
---
FAQ's About Intake Manifold for Chevy 350
How will I know that the intake manifold of my car's engine is out of date and I need to replace that?
When you see the following signs, you may realize that it's time to purchase a new intake manifold for your vehicle's engine – poor engine performance, disturbing combustion process resulting in frequent misfires, rough idle, leakage around the manifold, engine overheating and burn of an excessive amount of fuel, bad acceleration, etc.
How much does it cost to replace an intake manifold?
Usually, the price range of intel manifolds manufactured by renowned automotive brands varies from $200 to $600. Apart from the product cost, you must spend $100 to $500 on labor costs. This cost can vary because of your car engine and car model.
How much HP can be added by an intake manifold?
Usually, an intake manifold can add 5 – 15 HP though it also depends on other factors like car model, engine size, intake type, etc.
Is the camshaft important when I choose the intake manifold for my engine?
It is said by experts that the selection of intake manifolds and camshafts should go hand in hand. Usually, the camshaft mentions a range of RPM required for superior performance and there should not be much difference between the RPM rate of manifolds and camshafts.
Even if they don't match perfectly then the acceptable difference is 500 RPM but not more than that. Otherwise, this can harm the throttle response.
What are the things I need to consider before buying an intake manifold?
With other fitment details like engine model, carburetor set-up etc. you also need to consider engine vacuum parts, water coolant ports, carburetor flange fitment, cylinder head design, etc.
How to Install DIY Intake Manifold (Video Review)
---
Final words
Now you have gained enough awareness about intake manifolds to differentiate between a good and a bad product and the hacks to select the right one. You know how to check out the instruments for better torque, RPM, and structure to match your vehicle engine.
We hope, after reading our review of the best intake manifolds for Chevy 350 thoroughly and checking out the buying tips, now you can gift your engine the right parts and enjoy a happy, safe, and untroubled journey.