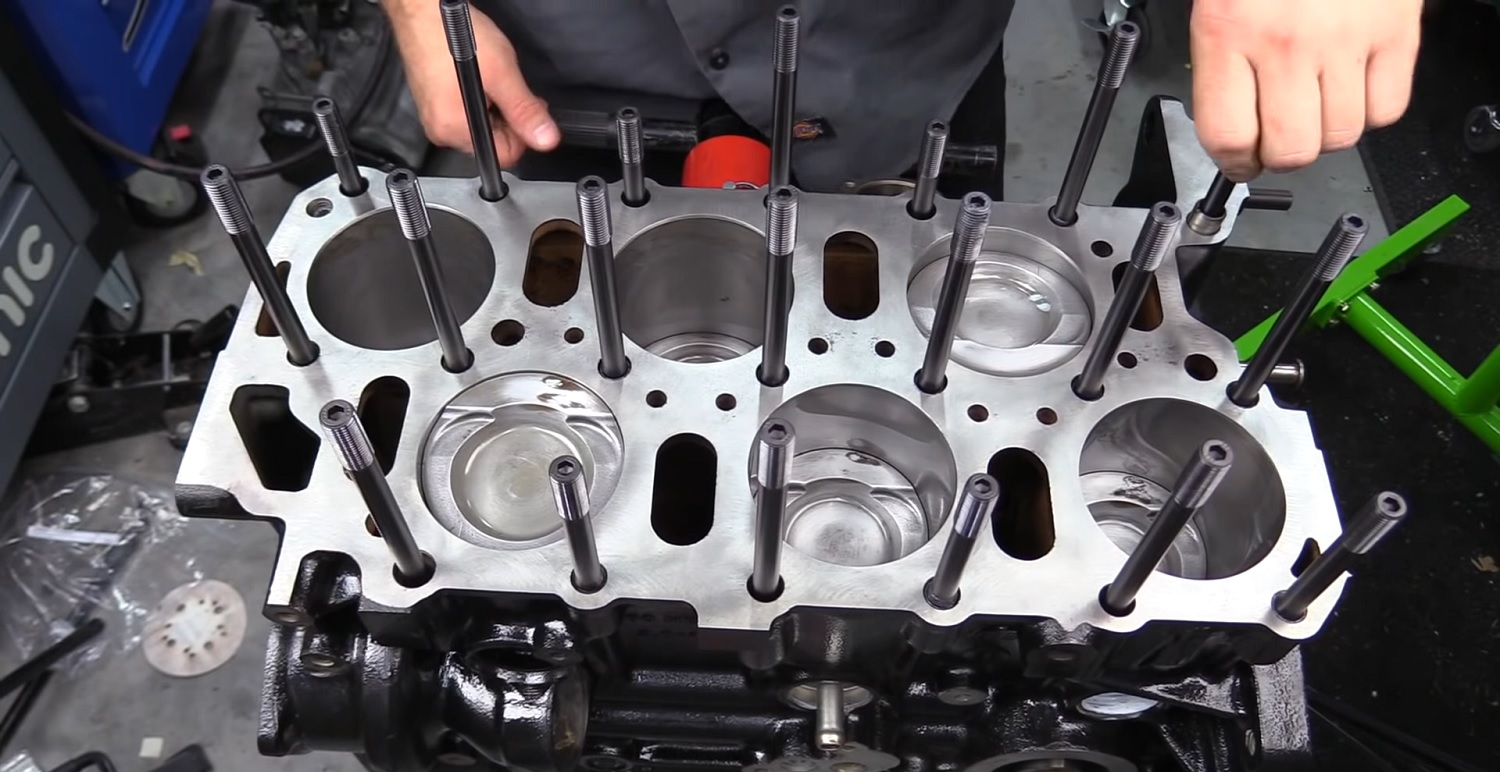 If you want to get more power from your engine and use turbo boosts, a very important upgrade for you is upgrading the head studs of your engine. This is important because head studs can handle huge turbo pressure and ensure accurate clamping. If you are a vehicle enthusiast, I don't have to tell you more.
However, specific head studs come for specific vehicles. So, finding out a kit for your vehicle will be a bit time-consuming. If you own a vehicle with a 6.0L Powerstroke engine, here I'm to help you. I'm going to talk about the best head studs for the 6.0 Powerstroke I've found in the market. Hope that'll help you to quickly find out one for you.
So, let's talk no more and hop into the review section.
Top 5 Best Head Studs for 6.0 Powerstroke in 2022
1. ARP 250-4202 Stud Kit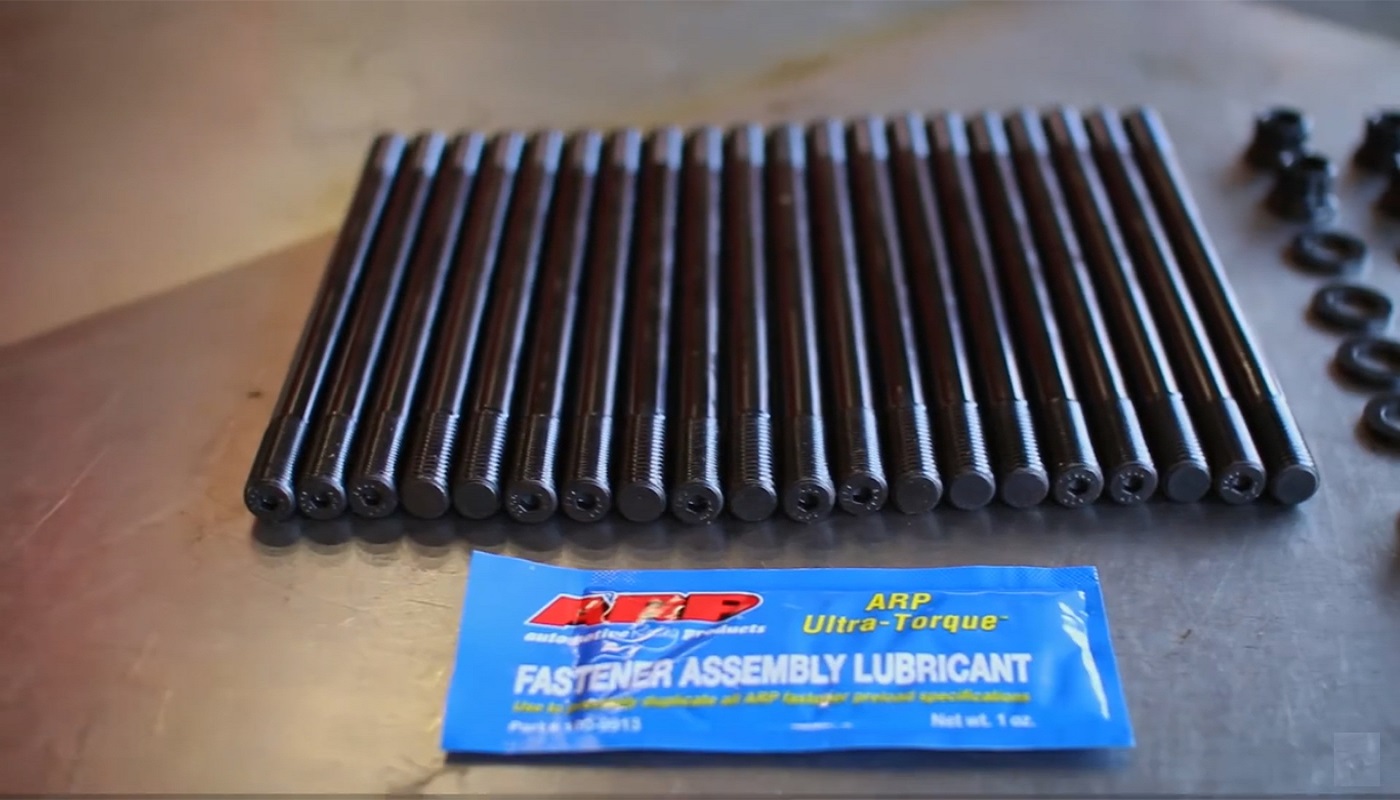 If you are looking for quality studs, ARP is most probably the best name that can provide the quality you want. Studs from ARP are strong, durable and dependable for a reason. So, the first name of the list is from ARP.

ARP 250-4202 is a stud kit that'll be one of the best head stud kits you need for your 6.0L Powerstroke engine. All the components of this kit go under a thorough manufacturing and quality control process that makes sure that you are getting an almost faultless stud kit.

ARP uses a super quality and better than aircraft grade steel named 8740 alloy to make the studs. After manufacturing, those are heat-treated to 200,000 psi. Then, the studs go through centerless grinding where they are made as concentric as possible. After going through this extreme process, the studs become strong and durable. As a result, you can expect maximum performance from these studs.

Coming with a black-oxide finish, these studs make sure that they are protected from corrosion and rust. Overall, this stud kit ensures optimum sealing and reduces the risk of blown gaskets. It is compatible with the 2003 – 2005 Ford F350.
Pros
Manufactured through a controlled process
Made with quality material
Thread rolled
Strong and durable
Black-oxide finish

---
2. Xotic 6.0L Head Stud Replacement Kit for 2003-2007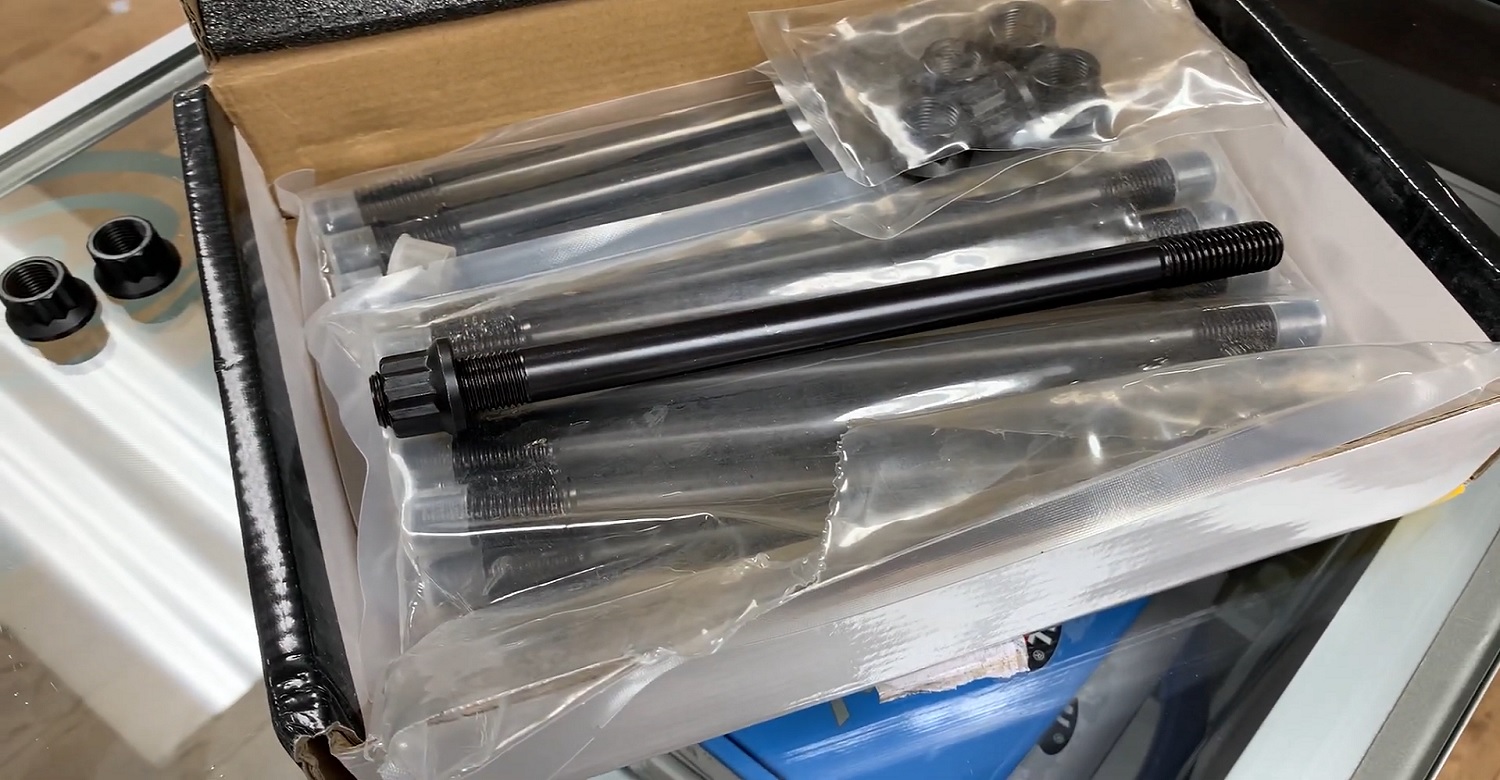 This kit from Xotic Performance Store is another great option when you are searching for a 6.0 Powerstroke head gasket and stud kit. Being manufactured from a strong material, it ensures more performance from your vehicle.

In the manufacturing process, Xotic has added heat-treatment, centerless grinding and rolling. As a result, the studs come out are real performers if you measure the strength. These are rated at 220,000 psi tensile strength. This ensures that the studs can withstand today's extreme-pressure turbo system and keep the cylinder heads in their position. Also, the studs make the cylinder head removal really easy. A black coat over the studs ensures safety from wear and tear.

The studs in this kit are easy to install. You can follow the drawn diagrams in the user manual for better understanding. The kit comes with 20 Head Studs, 20 Parallel Washers, 20 Nuts, 1 Lubricant, and a User Manual.

This kit is compatible with the versions listed below-
2003 – 2007 F250 6.0L Powerstroke
2003 – 2007 F350 6.0L Powerstroke
2003 – 2007 F450 6.0L Powerstroke
2003 – 2007 F550 6.0L Powerstroke
2004 – 2005E350 Club Wagon & Excursion 6.0L Powerstroke
I'm sure that Xotic is going to make the competition tough for ARP.
Pros
Easy to install
Made with a unique material that is strong
Heat-treated, centerless ground and rolled
Can withstand extreme pressure
Safe from wear and tear
Cons
Lubricant is missing sometimes

Xotic 6.0L Head Stud Kit Video Explain 
---
3. ARP 250-4205 Head Stud Kit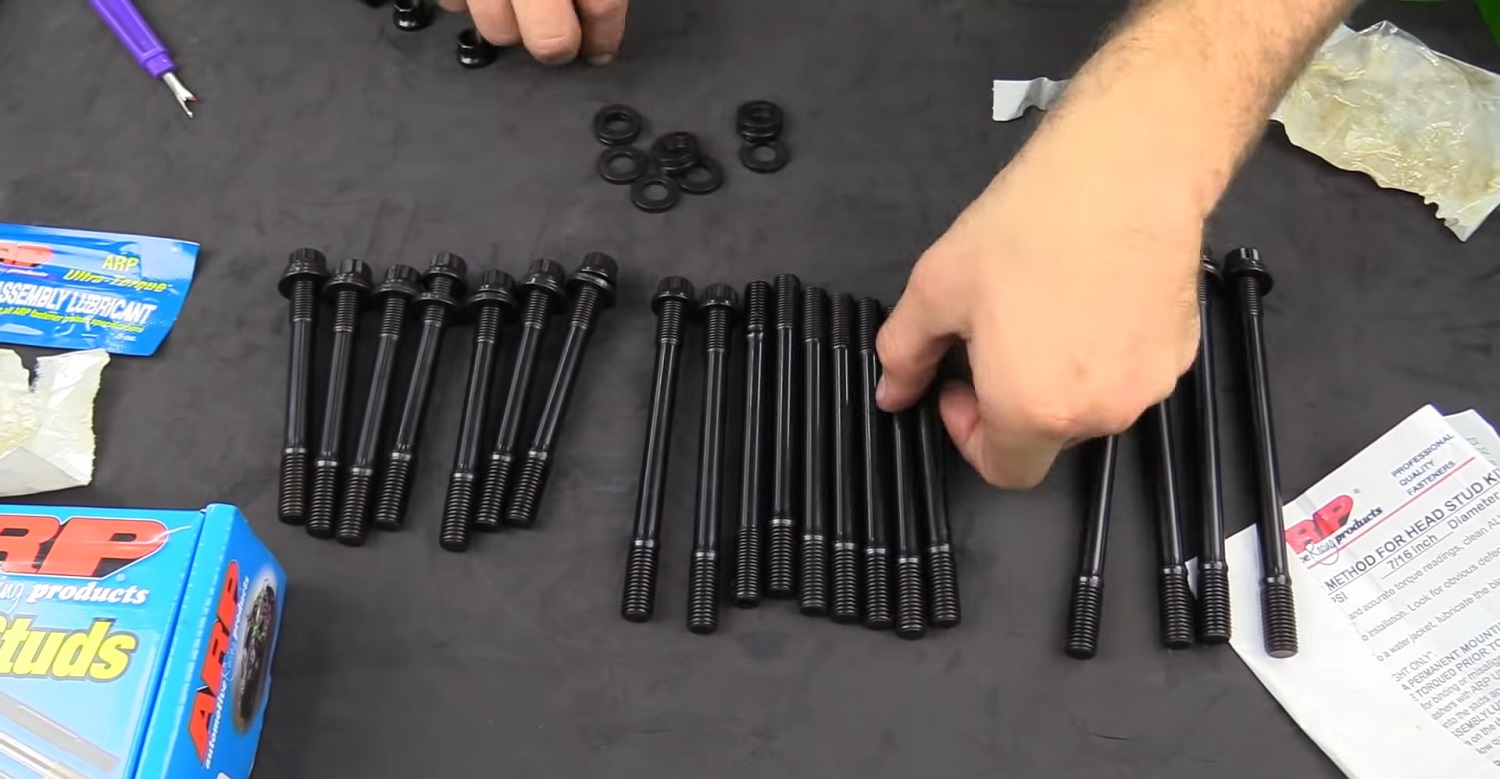 This is another excellent offer from ARP if you are looking for some great head studs for 6.0 Powerstroke engine. These studs are made of fine material and goes through a process that has made these extremely strong and durable. According to ARP, these ensure 40% more tensile strength compared to the OEM head bolts.

Just like the other ARP head studs we've talked about before, these also come out through an exhaustive manufacturing process. These undergo heat treatment and a centerless grinding process to ensure that you are receiving quality studs in your hands. These can handle up to 270,000 PSI easily.

The kit includes bolts and washers that keep the intake side of the head secured to the block. In the package, you'll receive 20 head studs, 20 parallel-ground washers, 20 12-point nuts and 10 chrome moly 8740 bolts and washers. Also, there is a ½ oz. ARP Ultra-Torque fastener assembly lubricant pack included.

The head studs in this kit are specifically made for using with 2003 – 2009 Ford 6.0L Powerstroke diesel engines. There might be some more compatible engines. Overall speaking, this kit is there to take the pressure of cylinder heads in extreme-pressure turbo engines. So, you can consider it.
Pros
Can handle up to 270,000 psi
40% more strength comparing head bolts
Comes with bolt and washer to keep head secured
Manufactured by a thorough process
Quality materials are used to make the kit

ARP Head Studs Kit Video Overview
---
4. Cylinder Head Stud Kit for Powerstroke 6.0L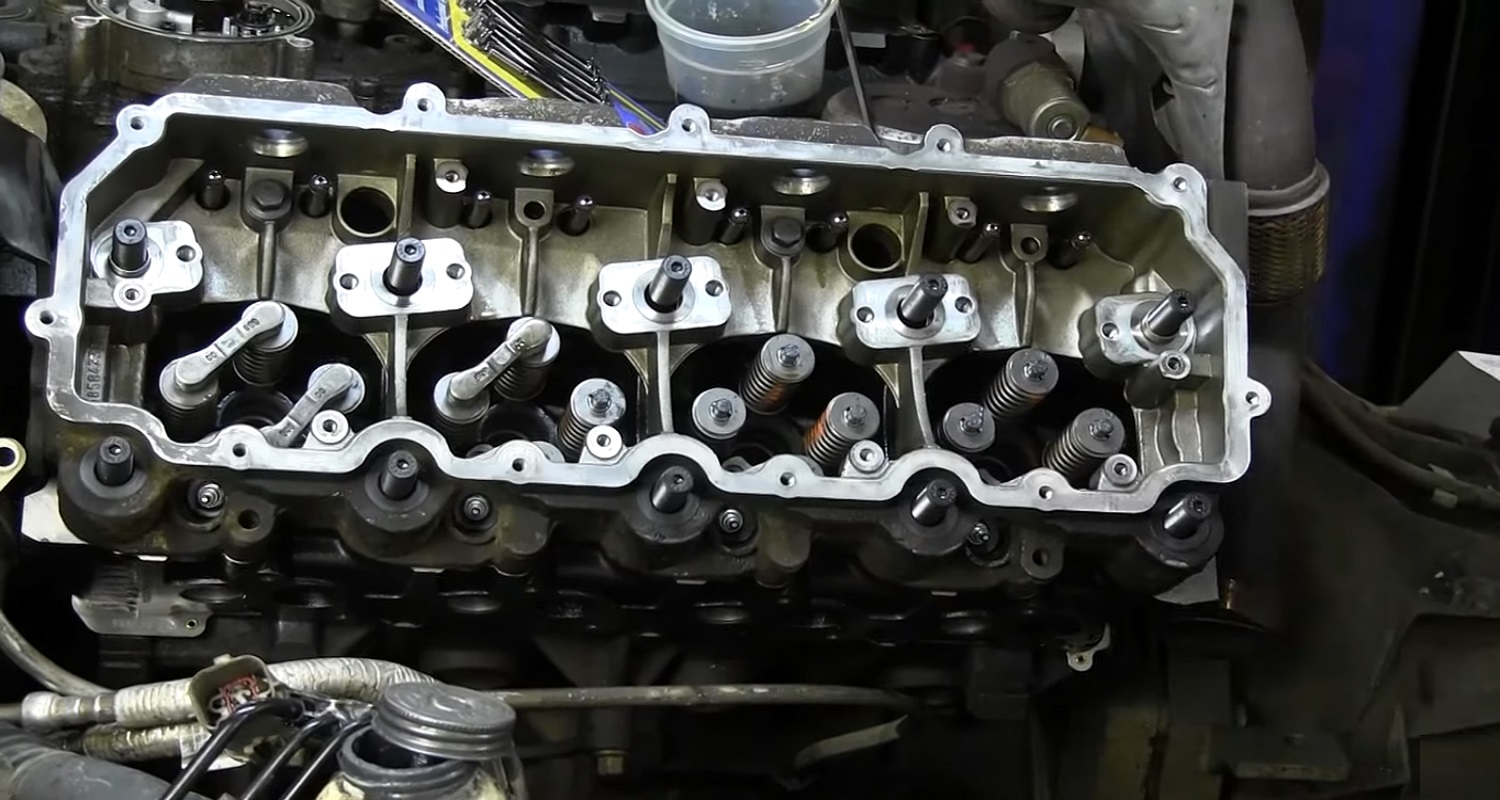 If you are looking for a quality stud kit within a lower price range then above two, this kit from NPBoostedis the perfect solution for you. It comes with quality studs that'll help you to get better performance from your engine.

Being made with Chromoly steel, the studs are strong and durable. It comes with 220,000 psi rated tensile strength and keeps your engine cylinder heads perfectly in their place without any problem. Even with the strongest engines, it works great. However, opening the heads will be really easy for you.

Installing the studs of this kit is really easy. But, I recommend expert installation for better results. However, if you are a regular vehicle DIYer, you won't face any problems while installing it.

The kit comes with 20 head studs, 20 12-point nuts and 20 parallel-ground washers. All the parts are made to be strong and reliable. So, don't worry about performance.

It is compatible with a lot of models from Ford. Some of those are given below-
2003 – 2010 Ford 50 6.0L Powerstroke
2004 – 2010 Ford E350 6.0L Powerstroke
2004 – 2010 Ford E450 6.0L Powerstroke
2003 – 2007Ford F250 Super Duty 6.0L Powerstroke
2003 – 2007Ford F350 Super Duty 6.0L Powerstroke
2003 – 2007Ford F450 Super Duty 6.0L Powerstroke
2003 – 2007Ford F550 Super Duty 6.0L Powerstroke
2004 – 2007Ford F650 6.0L Powerstroke
2004 – 2007Ford F750 6.0L Powerstroke
2003 – 2005Ford Excursion 6.0L Powerstroke
Pros
Reliable for a long time
Comes within a relatively low price range
Fit to a lot of models
High PSI rated
Cons
Torque sequence is not included

---
5. ARP Mahle Head Stud Kit and Gasket Kit Bundle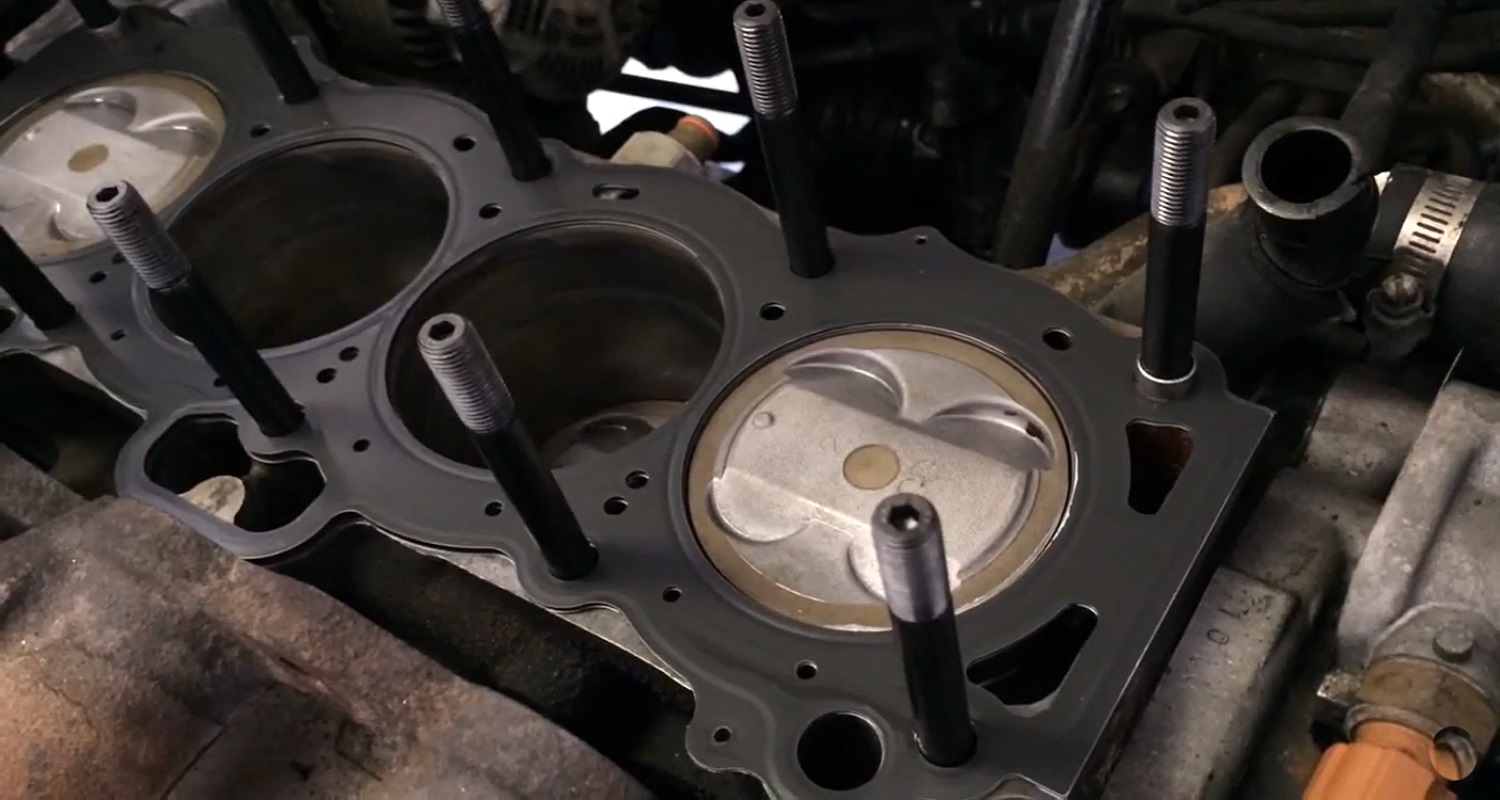 From ARP, this is a bundle of Head Stud Kit, Head Gaskets, Intake Manifold Installation Kit and Exhaust Gasket Kit. So, if you are looking for a huge upgrade, you can pick this bundle which can enhance the performance of your vehicle.

The ARP head stud kit of this bundle comes with 20 quality ARP head studs, 20 nuts, 20 washers, and 2 ultra-torque fastener assembly lubricants. ARP quality is maintained as always, so the output you'll get after installing this kit will blow your mind. Coming with a tensile strength of 200,000 PSI, it can handle compatible engines easily.

The gaskets in the bundle are from Mahle. Coming with a smooth finish, the gaskets perform better than most of the similar products in the market. The master intake gasket kit comes with turbo hardware and injector O-rings as well. This complete kit will help you to bring the most out of your vehicle engine.

So, if you are looking for upgrading head studs as well as gaskets and searching for such a kit, you can check out this bundle. It fits to 2003 – 2006 Ford 6.0L Powerstroke engines.
Pros
Complete bundle
High-quality head studs and gaskets
Both kits are the best in their category
Sturdy and serves for a long time

---
Best Head Studs for 6.0 Powerstroke Buying Guide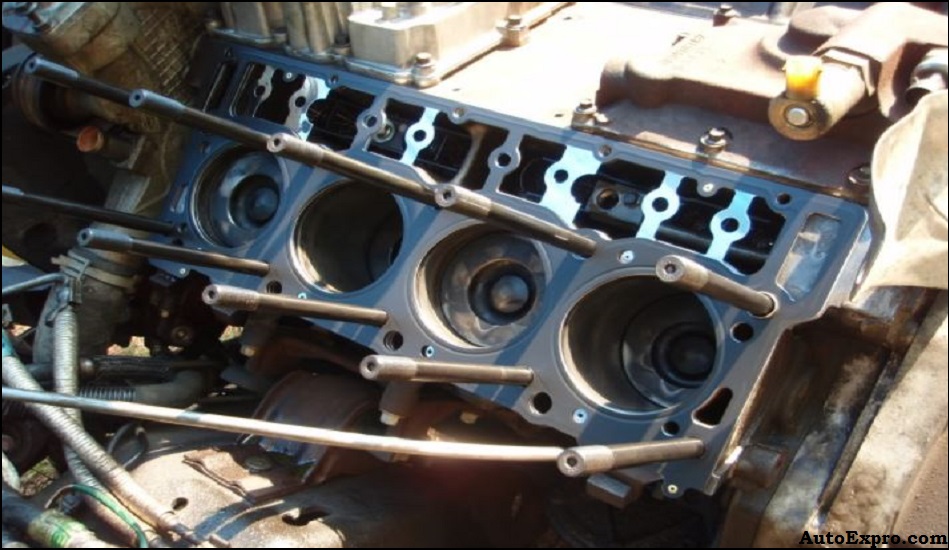 Buying a head stud is always tricky because a lot of things are related to it. Starting from the compatibility to the price, you need to check almost everything while you are going to buy these studs. That's why it is a bit confusing as well as time-consuming.

Here in this article, I'm going to talk about a few things that you must focus on while buying the best 6.0 Powerstroke head studs kit. Focus here and you'll know the trick.

Compatibility is a must when you are going to pick head studs. Otherwise, you can't simply make those studs work for you. To get the best output, make sure that you are picking up the right head stud.

To check the compatibility, read the product description or ask the seller. You'll get it easily. You can check the compatibility on the websites too.

Head studs are sold alone, as kits or bundles. You can simply buy a single head stud or washer or nut when one from the kit or bundle is lost or missing. Head stud kits come as a set normally consisting of 20 studs, 20 nuts, and 20 washers. Buy those when you are going to replace the full set of studs or bolts.

Head stud bundles usually come with a set of head studs and head gaskets. You can purchase these bundles when you want both and not willing to buy individually. This will surely save some bucks on both studs and gaskets.

You need to check the stud material because it influences strength, durability, and corrosion. Normally alloy is used to manufacture the maximum of the head studs available in the market. Being a mixture of carbon, nickel and a few other materials, the alloy is perfect to ensure the strength that head studs need.

This is another important factor because the performance of the stud and your engine depends on it. Tensile strength is the amount of pressure applied to keep the cylinder heads clamped. It is measured in PSI (Pound per Square Inch). For 6.0L Powerstroke engines, 200,000 PSI is enough. Depending on the engine strength, you may need studs with higher or lower tensile strength. Always try to buy studs rated more PSI than your engine needs.

Concentric studs are more likely to perform smoother and better than other studs. So, make sure that you are buying studs that are concentric. Generally, maximum possible concentricity is ensured by a step in the manufacturing process called centerless grinding.

Price matters in any purchase you make. In the case of studs, this is also an important factor. But maybe in this case, you should consider focusing on other aspects rather than price. Studs are costly purchases. The more you'll spend the stronger you'll get. I suggest you spend a bit more to get the best product.
---
Head Studs vs Head Bolts – Head-to-Head Comparison
---
Frequently Asked Questions (FAQ) About Head Studs
Why head studs are preferred overhead bolts?
Head studs tend to be more reliable and stronger compared to head bolts. Also, these are easy to assemble. Head bolts are normally prone to be broken easily. So, for strong and powerful engines, head studs are preferred overhead bolts. Bolts are perfect for less powerful engines.
Do head studs need expert installation?
Head studs don't generally need expert installation unless it is not specified. If you regularly work on your vehicle, you can easily install those following the instructions in the user manual that comes with the kit. I'll suggest expert installation if you don't perform basic maintenance tasks on your vehicle on your own.
Why do I change head bolts and install head studs?
Changing the head bolt is not always necessary. We replace head bolts with head studs to get better performance from the engine. This is because head studs can withstand high cylinder pressures. So, if you use your vehicle for racing, you can replace head bolts with head studs. But for an everyday vehicle, this is not mandatory to replace bolts.
---
How to Install ARP Head Studs Kit (Video)
---
Final Verdict
Choosing a head stud is not easy because you need to consider a lot of things. But in this article, I've tried to make the thing as easy as possible for you. I hope after reading this article, selecting the best head studs for 6.0 Powerstroke will be easier for you.